I asked 137 women to describe their ideal lingerie set, including style, colour and price. Here's what I found out!
It was no surprise that classic black lingerie took the top spot as far as colour was concerned, with 31% of the women questioned saying this was their favourite lingerie colour. Also unsurprisingly, red came in second place with 14% of the votes. Only 5% of women said a practical nude option was their favourite go-to colourwise.
When it came to bra styles, the results were clear – almost half of the women questioned said a full-cup bra is their favourite after all, so perhaps practicality isn't totally ignored since it's often this style that offers the most support, especially for DD+ bra sizes.
As for the matching brief, almost exactly one third replied that a thong was their favourite, whilst just over one fifth prefered the complete opposite – a high-waisted knicker!
Of course, the perfect lingerie has to come at the perfect price too and as far as these women were concerned, around £40 is a fair price to pay for a lingerie set that ticks the style and colour boxes.
Do you agree with these 137 women? Is a black, full-cup bra with matching thong for £40 or so your perfect lingerie set?
I'd love to hear about your perfect lingerie set – tell me in the comments section below!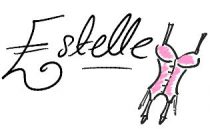 Embed Code
Want to add this infographic to your own website or blog? Simply copy and paste the embed code below into your html editor:
<iframe src="https://www.estylingerie.com/WebRoot/BT2/Shops/BT3917/MediaGallery/perfect_lingerie_infographic_esty_lingerie.jpg" height="3145″ width="630″ scrolling="auto" frameborder="0″ seamless="seamless"><a href="https://www.estylingerie.com/epages/BT3917.sf/en_GB/?ObjectPath=/Shops/BT3917/Categories/Lingerie_Blog/Is_This_The_Perfect_Lingerie"><img src="https://www.estylingerie.com/WebRoot/BT2/Shops/BT3917/MediaGallery/perfect_lingerie_infographic_esty_lingerie.jpg" alt="The Perfect Lingerie" /></a></iframe>