Disclaimer: This blog post contains affiliate links.
Last week I introduced my new Lingerie Lust List column, a weekly round-up of my top three favourite pieces or sets, and now it's time for round two! You can probably tell from last week's lingerie selection that I'm a fan of monochrome but I tried my best to mix it up a bit this week and inject some colour.
Here's the lingerie I've been craving this last seven days…
1. Leg Avenue Leopard Print Bodysuit (£39.99) – pictured above
The nature of a 'lust list' means the pieces are typically going to be unafforable – or at least, something most people would have to save for – so I'm surprising myself by including this bodysuit that costs no more than a typical high-street bra set, but I definitely think it's lust-worthy! I love the combination of leopard print and lipstick red satin, and I love even more that it's been done in a non-tacky way.
My only reservation with this piece is that it comes in small, medium and large sizes rather than cup sizes so the fit might not be ideal but for this price (and since it's actually something we sell here at Esty) I definitely plan to try it out soon!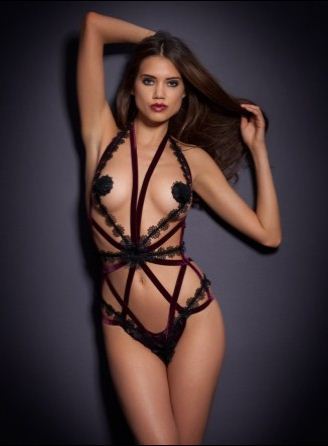 2. Agent Provocateur Christabelle Playsuit (£295)
I've been in love with this playsuit since the moment I saw it! I love all of the strappy, harness style lingerie that's around right now but it all starts to get a bit same-ish after a while so it's really refreshing to see a variation that's not just in colour (deep plum rather than black) but also has really feminine floral lace detail as well as the standard elastic.
If I can afford it, I will definitely be buying this piece!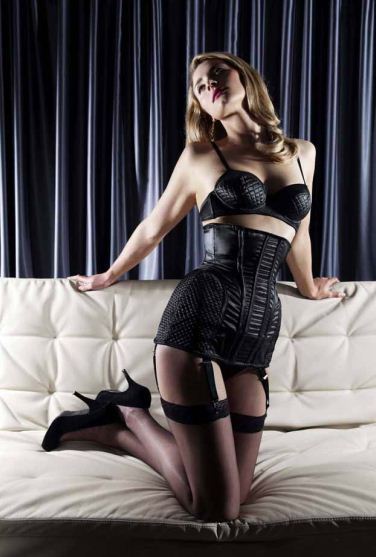 3. Maxines of London Bounded Belle Bra (£135) and Girdle (£625)
I couldn't make it to the list without including at least one black piece, although in my defense it's also available in cerise pink! This breathtaking lingerie set certainly isn't cheap, but certainly isn't boring either. The detail on this girdle is simply amazing, from the pin-tucking down the centre panel to the amazing quilted hips that are strategically curved to create an hourglass shape on even the most un-hourglassy of figures.
I love that this set manages to look structured to the point of armour, but it still oh-so-feminine and sexy.
So, what do you think of this week's lust-list selection? Any particular favourite?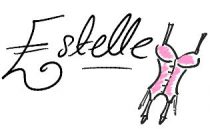 P.S. Follow this board on Pinterest to stay up to date with all the gorgeous lingerie featured in the weekly Lingerie Lust List.