Disclaimer: This blog post contains affiliate links.
Firstly, an apology for not updating the blog as often as I would have liked recently. We're taking on a new web admin assistant next week who is going to take some of the admin work off my hands so I'll have more time to keep the blog up to date and bring you more fantastic lingerie resources such as sewing guides, videos and the 2013 lingerie design competition a lot of you have been asking about lately!
Now, onto the lingerie. It's been 3 weeks since the last lust list and I've seen far more beautiful pieces than I could include here, but after a bit of ruthless decision-making I've narrowed the list down to just 3 pieces I think are really worth their price.
1. Kiss Me Deadly Paradise Girdle (£55) – pictured above
If this was just your average girdle it probably wouldn't have made it onto my lust list (I much prefer the print on the Art girdle), so what makes it so special? The DIY paint set it comes with! It's rare that a lingerie brand brings out something completely new and innovative nowadays, but I've never seen paint-your-own lingerie before and I absolutely love the idea.
Whether you loved colouring books as a child or not, the Paradise girdle lets you have a truly one-off, unique lingerie item at considerably less than most bespoke girdles would cost you. Kiss Me Deadly are offering various fabric paint kits free when you buy the girdle, including glitter paints and glow-in-the-dark colours.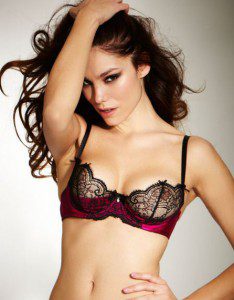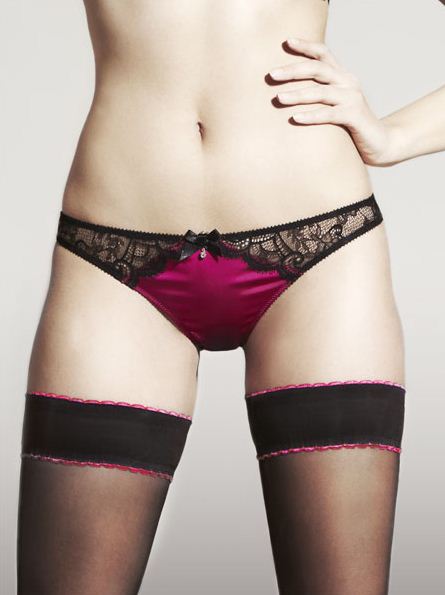 2. Ann Summers Neve Bra (£26) and Knickers (£14)
It's not often that a high-street lingerie set catches my eye so much that I want to include it here, but I'm simply dying to own this gorgeous Neve bra set in fuchsia pink satin and black filigree lace! I love the cups which are 3/4 sheer lace, different to your typical lace-trimmed bra where the cups are 50% lace at the most.
I love the colours, especially the fuchsia which is a really classy, grown-up pink. Every season Ann Summers bring out one set that's a cut above the rest and right now, this is it.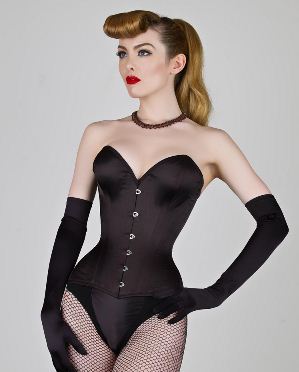 3. What Katie Did Laurie Corset (£169.50)
It's hard to find a corset for much less than £200 that is moulded at the bust like this simple-but-beautiful corset from What Katie Did is – most are straight up-and-down which isn't flattering for most figures, and especially not DD+. This Laurie corset is even available in a special D+ version too to make sure there's plenty of room in the 'cups' and I simply love the contour-fitting shape it has.
I'm actually considering buying this for my wedding, as I need something strapless to wear under my dress and I don't find strapless bras supportive but still want something shaped. If I do buy it (in ivory satin) I'll be sure to let you know if the fit is as good as it looks in the photo!
So, what's your favourite piece of the week? I'm especially intrigued to know what people think of the colour-me-in girdle by What Katie Did!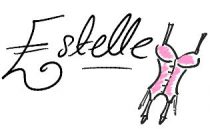 P.S. Follow this board on Pinterest to stay up to date with all the gorgeous lingerie featured in the weekly Lingerie Lust List.