Disclaimer: This blog post contains affiliate links.
A few years ago I wouldn't have considered buying lingerie on eBay but I've realised recently that it's actually a great place to find last-season pieces that are no longer stocked anywhere else, and to pick up amazing designer bargains too!
In fact, many well-known lingerie brands and retailers themselves are now opening their own eBay stores for clearance stock, such as What Katie Did, Kiss Me Deadly and even Figleaves.
So I thought I would share with you a monthly round-up my favourite lingerie picks on eBay. Here's what I've been adding to my favourites list recently…
Maison Close nightdress
 (pictured above)
Buy-it-Now for £45
Size: Small
I adore Maison Close lingerie – no other brand makes simplicity look so luxe! This sheer, knee-length slip comes gift-boxed and would look amazing in any lingerie drawer – I'd totally be buying this myself if I weren't currently pregnant!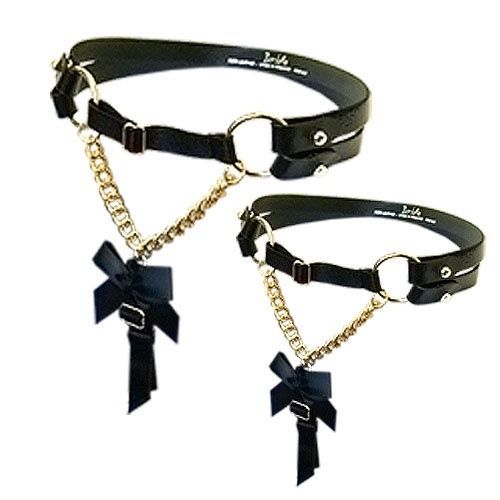 Buy-it-Now for £70
Size: Adjustable
Despite never having bought anything from them (yet), I'd still list Bordelle as my absolute-favourite-of-them-all lingerie brand. These strappy leather garters with suspender clips for stockings are really unique and I've not been able to find them for sale anywhere else.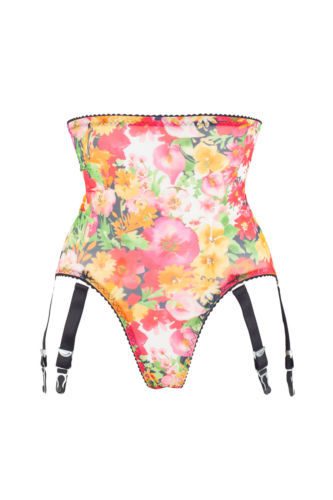 Kiss Me Deadly girdle
Buy-it-Now for £25 (or submit an offer)
Size: Small
I love knicker girdles, and this one is a limited-edition floral print that's no longer available on the Kiss Me Deadly website, and which is perfect for spring! I'm the kind of person that won't wear non-matching lingerie, but with the black edging and suspender straps I think this would look great with a black bra and stockings.
Update 09/03/14: Hazel, who's selling this girdle, has pointed out to me that Kiss Me Deadly used leftover fabric from a Freya range, which means there is a matching bra available after all! If I could find one in my size I would snap it and the girdle up in a heartbeat, but alas no. There are lots of sizes on eBay however – click here
 to see them all.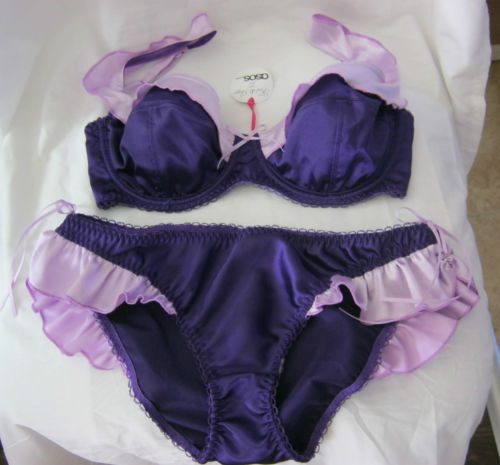 Fred and Ginger bra set
Buy-it-Now for £29.99
Size: 32C, Large
Fred and Ginger is normally quite an expensive brand but quite a while back they created a much more affordable collection for ASOS that, to be honest, looked as good as their mainline collection. I bought a set for my sister and ever since have been wishing I'd bought a set for myself too! Those designs are quite hard to come by now, but here's one!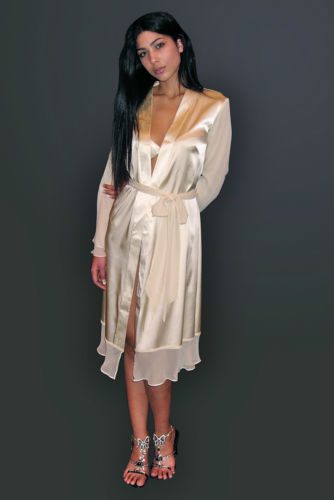 Spoylt silk robe
Buy-it-Now for £65-£68
Size: XS or S
Spoylt is a deluxe lingerie brand that's sadly no longer around, but you can still get hold of a few last pieces on eBay. I've had this beautiful silk robe in my watch list for months and now that the weather's starting to warm up, I may well get round to buying one. There are only 3 left and then these are probably gone forever!
I'd love to know, do you ever buy lingerie on eBay?