Okay, here's my guilty secret – I may be a heavy metal kind of girl nowadays, but between the ages of about 10 and 13 my walls and ceiling were pretty much a poster shrine to Britney Spears, my favourite top was one that had 'Britney' emblazoned on the front in pink sequins and I wrote an entire novel whilst listening to 'Cinderella' on permanent repeat. I even went to a concert once. Yeah, slight tweenage fangirl here.
So when I discovered that Britney Spears was launching a lingerie line, a little tiny part of me got all excited. Seeing it, I'm less excited because I was expecting something quite different. After all, this is a woman who's been known to wear Lascivious and who doesn't shy away from raunchy stage and video outfits – just type 'Britney Spears on stage' into Google Images and you're presented with all sorts of glittering, lingerie-inspired costumes – so I had hoped for a bit more wow factor.
Still, I've seen a lot of negative comments and I don't think the debut collection is that bad.  There are a number of pieces I would consider wearing, particularly the Amaryllis and Anemone ranges. The Amaryllis dress in particular has a certain vintage glamour and romantic-ness to it.
I just wish the lacey robe shown here was actually available to buy! Her catwalk launch show also featured a silky, powder pink lounge set and some red pieces that I liked. I'm not sure if these pieces are going to be made available or not but I hope so.
Here are my top picks from what's available on the website, which is already on sale in the US and Cananda and is launching officially in Europe on the 26th of this month…
Amaryllis dress, $79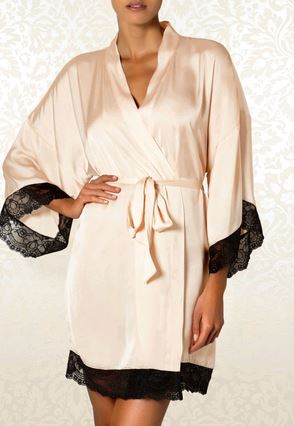 Amaryllis kimono, $69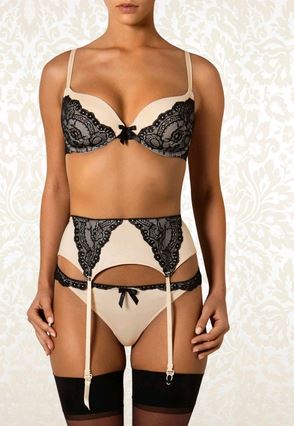 Amaryllis seamless bra, $49, suspender, $24, and thong, $19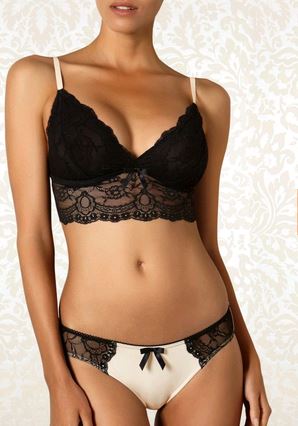 Amaryllis triangle bra, $29, and brief, $22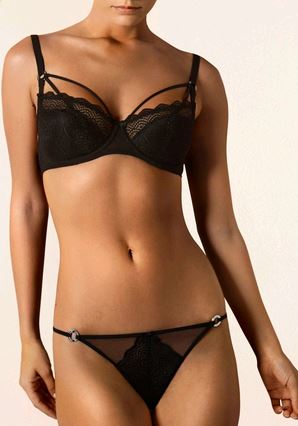 Anemone 3/4 bra, $49 (pictured thong not available to buy)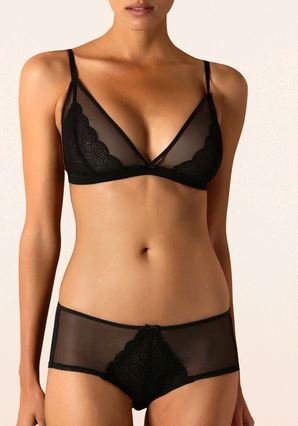 Anemone triangle bra, $39, and hipster, $24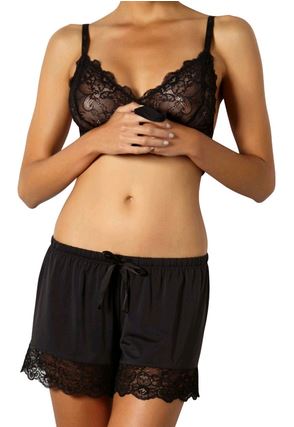 Clementine camisole (being held up), $39, and shorts, $39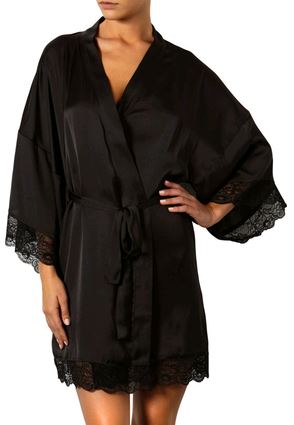 Clementine kimono, $69
Angelica padded bra, $49, and thong, $20
What do you think of Britney Spears' debut lingerie collection?