Disclosure: I purchased this lingerie myself. 
The brand Pillowbook was launched by Irene Lu in 2013 and creates luxury and bespoke lingerie and loungewear. The brand's name alludes to an ancient Chinese tradition of giving 'pillowbooks', containing erotic illustrations, to newly-weds as a matrimonial gift and inspirational source.
I do love geometrical designs in general, and I instantly took an interest in the aiMe collection inspired by Mondrian (and Marlow Moss, a lesser known constructivist artist). It is offered in a black and white and the famous red, blue and yellow colourway connected with Mondrian. After some back-and-forth in my head I opted for the black and white bralet and bikini knicker with optional detachable suspenders.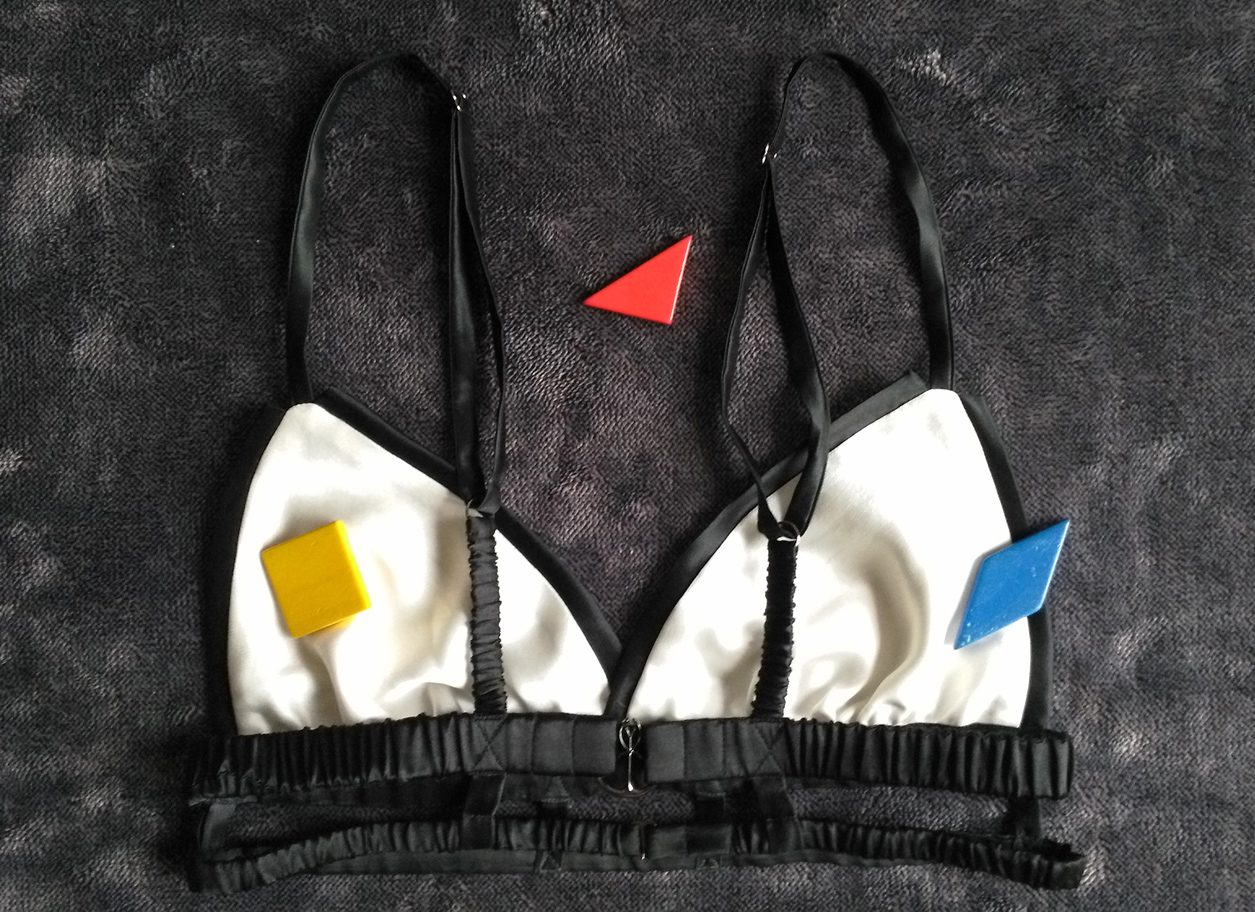 Appearance
As I already mentioned, I am drawn to geometrical designs and I love the clean and elegant look of this set! The gunmetal clasp details, especially the Pillowbook anchor clasp in the back, do compliment the combination of snow-white silk and black stripes and make it a timeless design in my opinion.
All in all, I think the set sends off rather wintery vibes. The ruched silk-strap details on the brief and the underband of the bralet work very well as frames on the body, making it almost look cage-like. As the bralet is lined with snow-white silk, you could also wear it inside out – it looks quite similar, but without black silk straps across the bust.
Verdict: 10 / 10
Construction
The silk itself looks and feels incredible – delicate and light, but not flimsy at all. Although I am no expert in sewing whatsoever, I dare say that this set is one of the most carefully constructed ones I ever owned. The seams are very neat and there are no loose threads anywhere. As the design is very thoughtful and the attention to detail goes so far, it is possible to wear the bralet inside out as mentioned, which is an unexpected plus for me.
The suspender straps for the bikini brief are detachable, and as suspender belts feel more secure to me, I do not use them for holding up my stockings.
Verdict: 10 / 10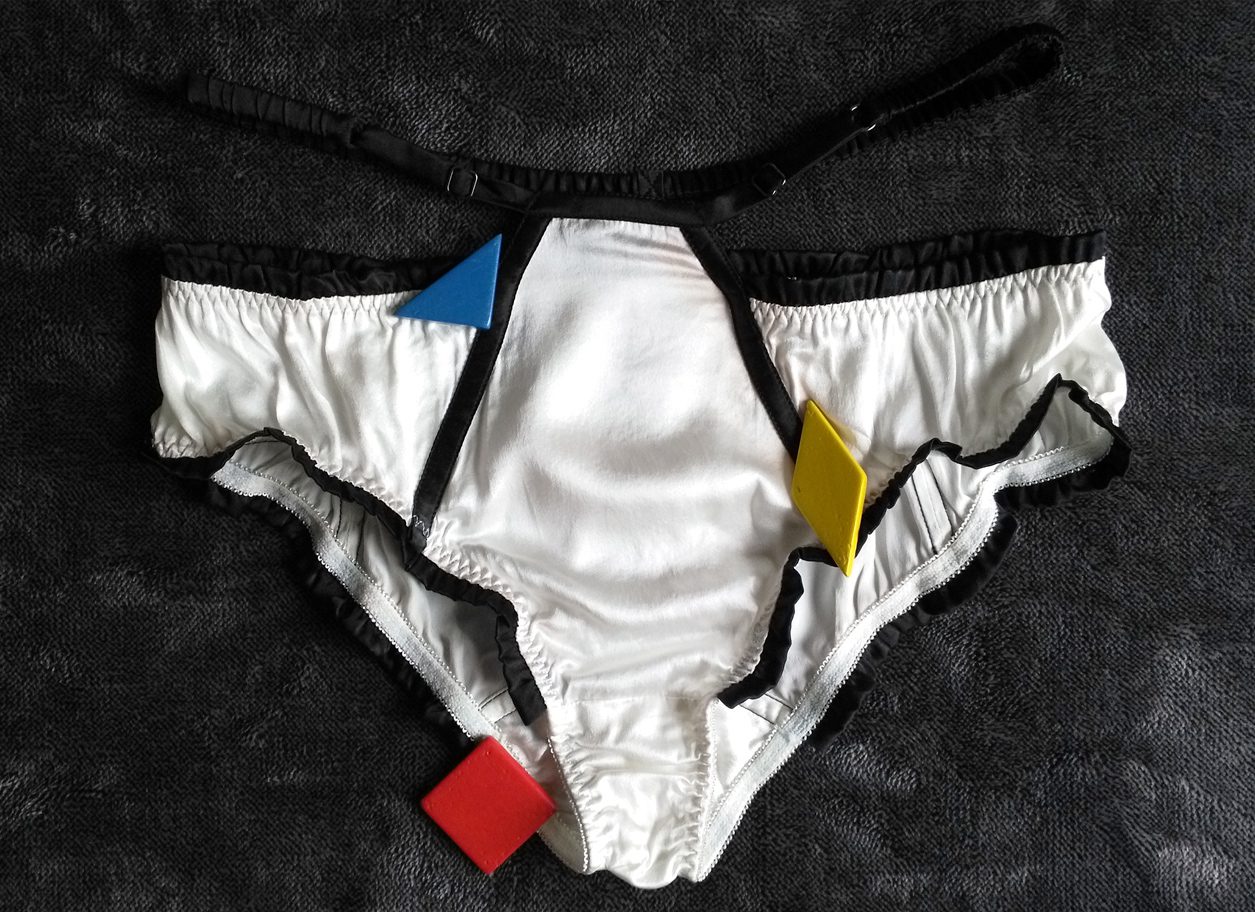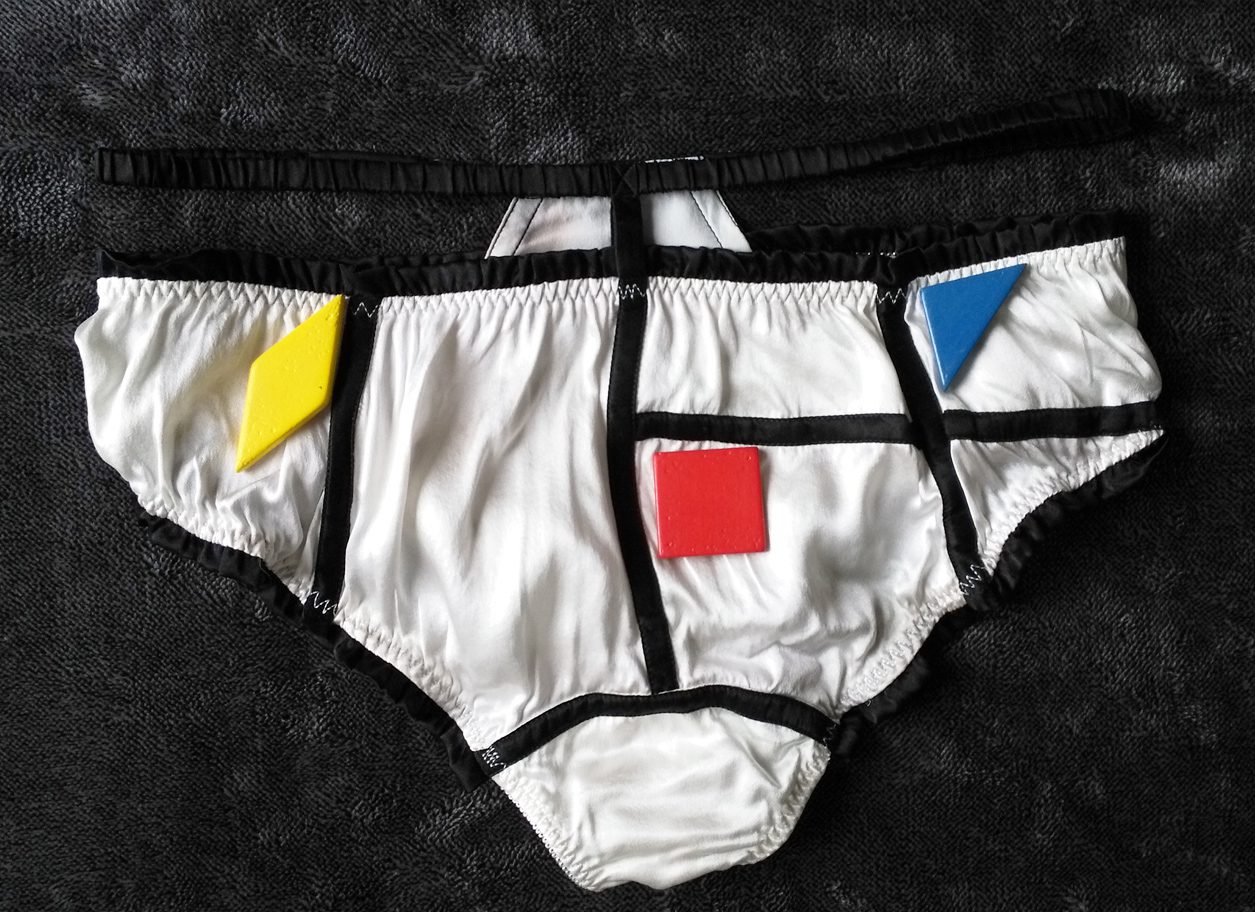 Fit
I bought the bralet in size S after checking the size chart on Pillowbook's website, and it fits my 32B/C-cup very well. As for the brief, the size chart recommended size S, however it was very, very snug on me. I am a UK 8-10 in the bottom, but I would say the bikini brief in size S fits like a UK 6-8 or small UK 8.
I then opted for a size M, which is a much better fit for me and very comfortable as well. Due to its elastic components, it is no problem to adjust the ruched silk bands in the waist area.
Verdict: 8 / 10
Durability
I do only hand-wash this set, and so far, it has held up well. However, the first time, I used water that was too hot to wash the bralet, so there is a tiny bit of discoloration on some of the white silk parts where some black dye leaked onto it – I really recommend checking the water temperature before washing such light silk colours, especially as the washing instructions state "hand wash in cold water" on the label.
Aside from the result of my thoughtlessness, the set looks as good as new and as the construction seems almost perfect to me, I am confident it will last that way for a long time.
Verdict: 7 / 10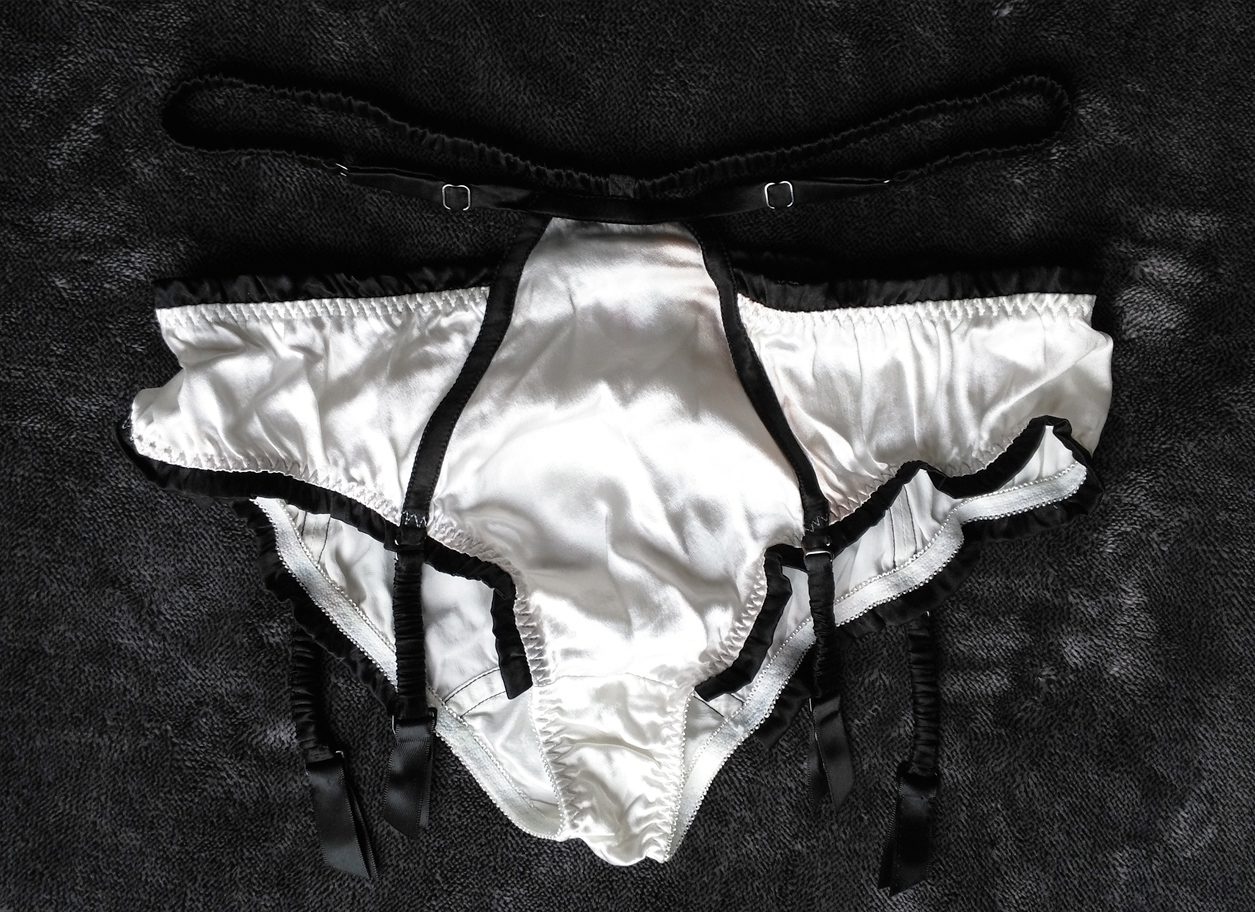 Value for Money
The bralet originally costs $187 (~£140 / ~158€), the bikini knicker $176 (~£132 / ~148€). The set is comfortable, unusual and beautiful as well as high quality in the use of fabrics and construction, therefore I would absolutely say it is worth the price.
Verdict: 10 / 10
All in all, I would buy from Pillowbook again – however I would make sure to read the washing instructions very, very carefully. The brand also offers a bespoke service at no extra cost with beautiful colour options (and I've fallen madly in love with the shade Jade G03… always looking out for green silk lingerie!), and the quality and designs are amazing.
Furthermore, for a fee they offer to stitch 'secrets', small embroideries you can choose from, onto your bralet or dudou, which could make a very special present either for yourself or someone else.
Have you heard of or bought something of Pillowbook before? What do you think of their collections?