Disclosure: I received this lingerie set free of charge, but not with any expectation of a review. Links with a * are affiliate links.
A couple of summers ago, Chantelle sent me this bra set for an Instagram collaboration. Since then, it's become one of my most regularly-worn sets – so much so, that I decided I would really be doing you all a disservice if I didn't properly review it.
The Champs Elysées range* includes various options. This is the demi-cup and hipster brief which, along with the full-cup bra, are the pieces that best show off the embroidery. There's also a smooth-cup t-shirt bra with an embroidered band, and a thong that overlays the embroidery onto a mesh backing, but they definitely don't catch the eye in quite the same way. The Champs Elysées range is all about the embroidery, and the more of it the better I say!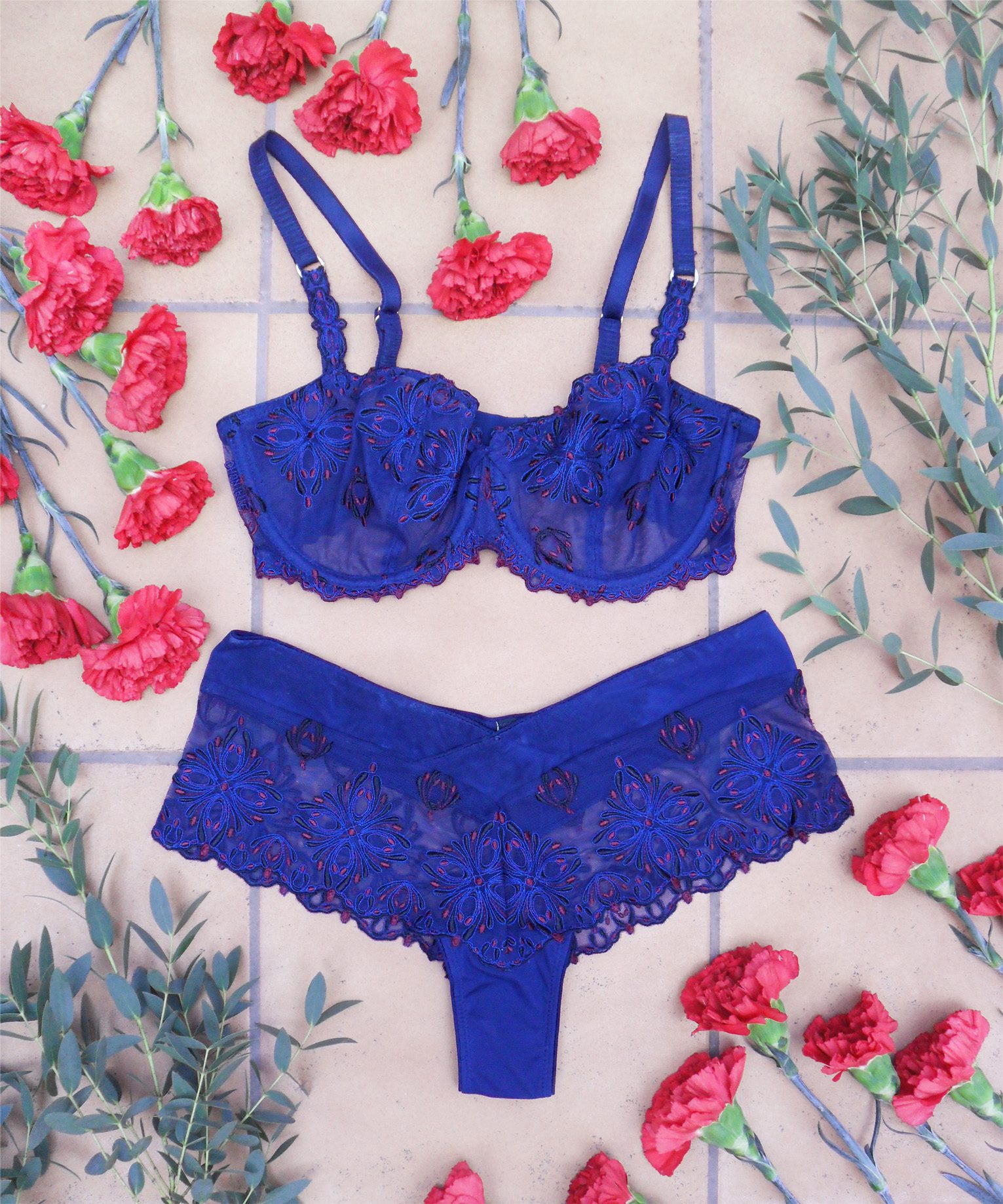 My Champs Elysées set is in the AW17 colourway 'Sapphire', which is no longer available (though I did manage to find the hipster and full-cup bra on sale at Nancy Meyer*). However, lately Chantelle have been releasing this set in new colourways every season. You can currently get it from their US website in ivory*, maroon red*, teal green*, grey*, beige and brown*, cream*, and mixed blues*, and it's on Amazon US*
in black, pink, and dark green. For my UK readers (since Chantelle doesn't sell online there), I suggest you check the selection at Figleaves*.
I received the set in sizes 32D and XS, and they both fit true to size. The knicker waistband is soft and very stretchy, and the leg openings aren't cut too tightly (they're a bit loose on me actually) so the fit is very flexible. The bra band rides up a little, because I'd usually wear a 30, and the cups fit without gaping or cutting in.
I am not a huge fan of the shape the bra gives me, but it's the one I'd expect in a bra with this construction. The demi cups are made from two pieces, joined by a vertical seam. As I explained in my bra seams and styles guide, vertical seams lift the breasts upwards, but on their own they don't allow the breasts to project forwards. You need a horizontal seam for that. So from the side, I get a shape that's lifted but quite straight, rather than following a natural curve. If you think that would bother you, there's always the full-cup bra which has a horizontal seam instead.
Also note that this is a balconette bra, which means the straps are placed way off to the sides. They're right by my underarms, more so than with any other balconettes I own, I think. I don't have any issues with that personally, but thought it worth noting for those who find wide-set straps uncomfortable or have problems with them slipping down.
The knickers though, I love! The wrapover waistline gives them a slight V shape at the front, and I know this is very subjective, but I just find it supremely flattering. Everyone has their body niggles and one of mine is that my figure is quite straight up-and-down, but somehow this brief makes my waist seem smaller and my hips seem bigger. The cheeky cut at the back, a staple of French lingerie, looks great too.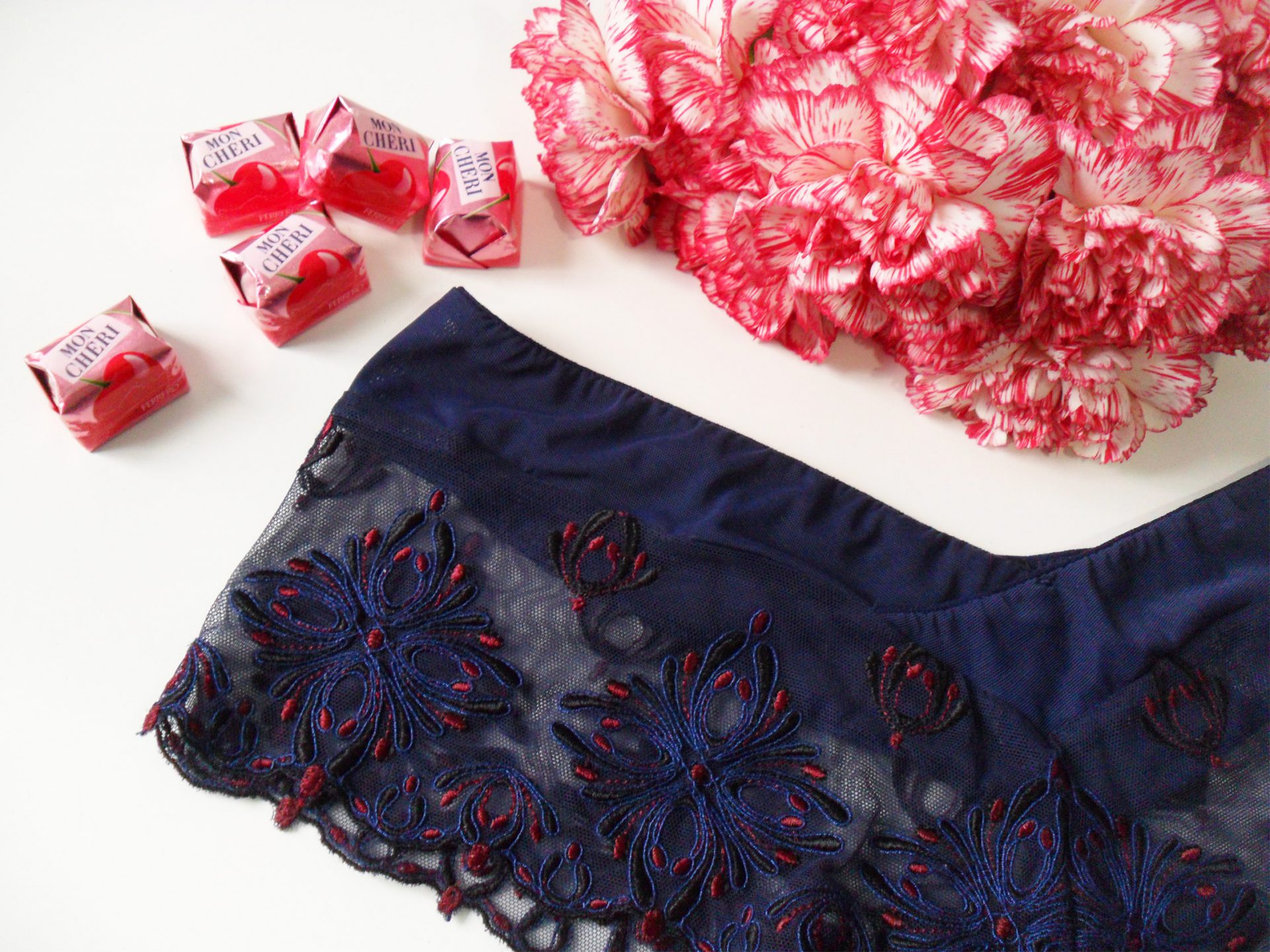 Both of these pieces are very comfortable, which is half the reason I've been wearing them so often. The Champs Elysées demi bra costs $105 (~£87 / ~94€) and the hipster costs $55 (~£46 / ~49€), so it's on the lower end of luxury pricing. But it's definitely worth it.
The embroidery is a very high-quality one – it's soft against the skin despite the lack of lining on the brief, and none of the threads are unravelling. The straps are very nice thanks to a ruched finish, Chantelle-stamped metal rings, and little flourishes of embroidery at the front. And the quality is good in that it's held up well over the years – I took the outdoor photo above when I first received it but the indoor photos recently, so you can still just how good the set still looks after 2 years of regular wear.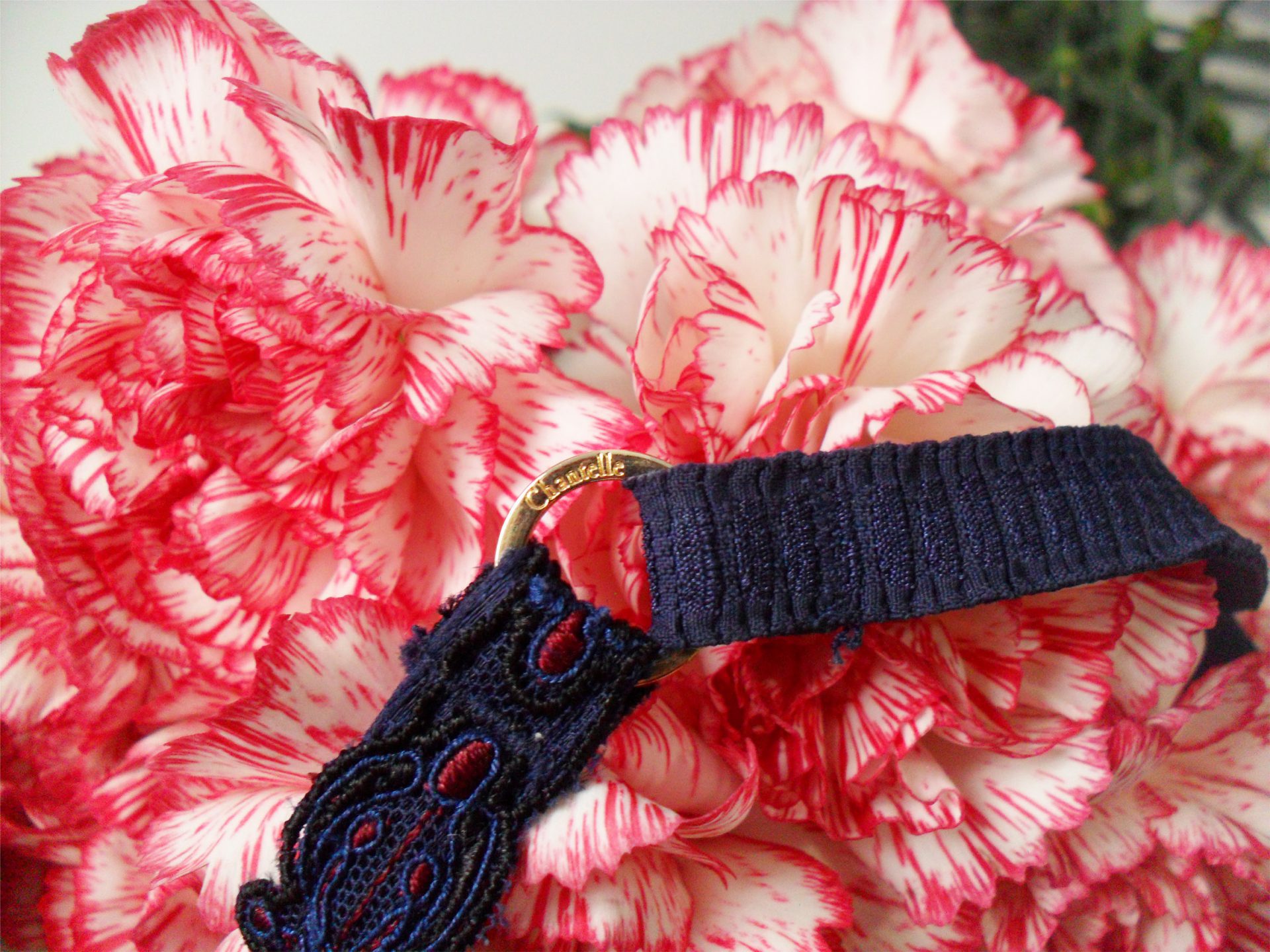 To me, the Chantelle* brand is all about classic French sophistication and elegance. They don't make the most striking or unusual designs in the lingerie world. But alongside their many 'basics', they do make things that are quietly beautiful and that you'll still find stylish years from now. It's been two years since I received this, and I'm definitely not tired of Champs Elysées' gorgeous embroidery yet.
The demi-cup bra is available in 32-38 bands and UK B-E cups. If you're sized out, note that the full-cup version comes in 34-42 bands and up to a UK F cup. The hipster comes in sizes XS to XL.
What do you think of Chantelle's Champs Elysées range, and the brand in general? Do you own anything by them?