Disclosure: Links with a * are affiliate links.
Alice Acreman Silks* isn't the type of brand I usually feature on the blog; it's not a lingerie label, but rather a fashion and furnishings one whose designer just happened to turn one of her signature printed silks into a cami set. And isn't the result just delightful?
Alice is both a designer and an illustrator, who painstakingly hand-paints each botanical-inspired artwork that will later be turned into a digital print, and transformed into everything from neck ties to wallpaper. But of course, it's the loungewear that I like best, with her current collection comprising various robes and, as of last month, this sleepwear set.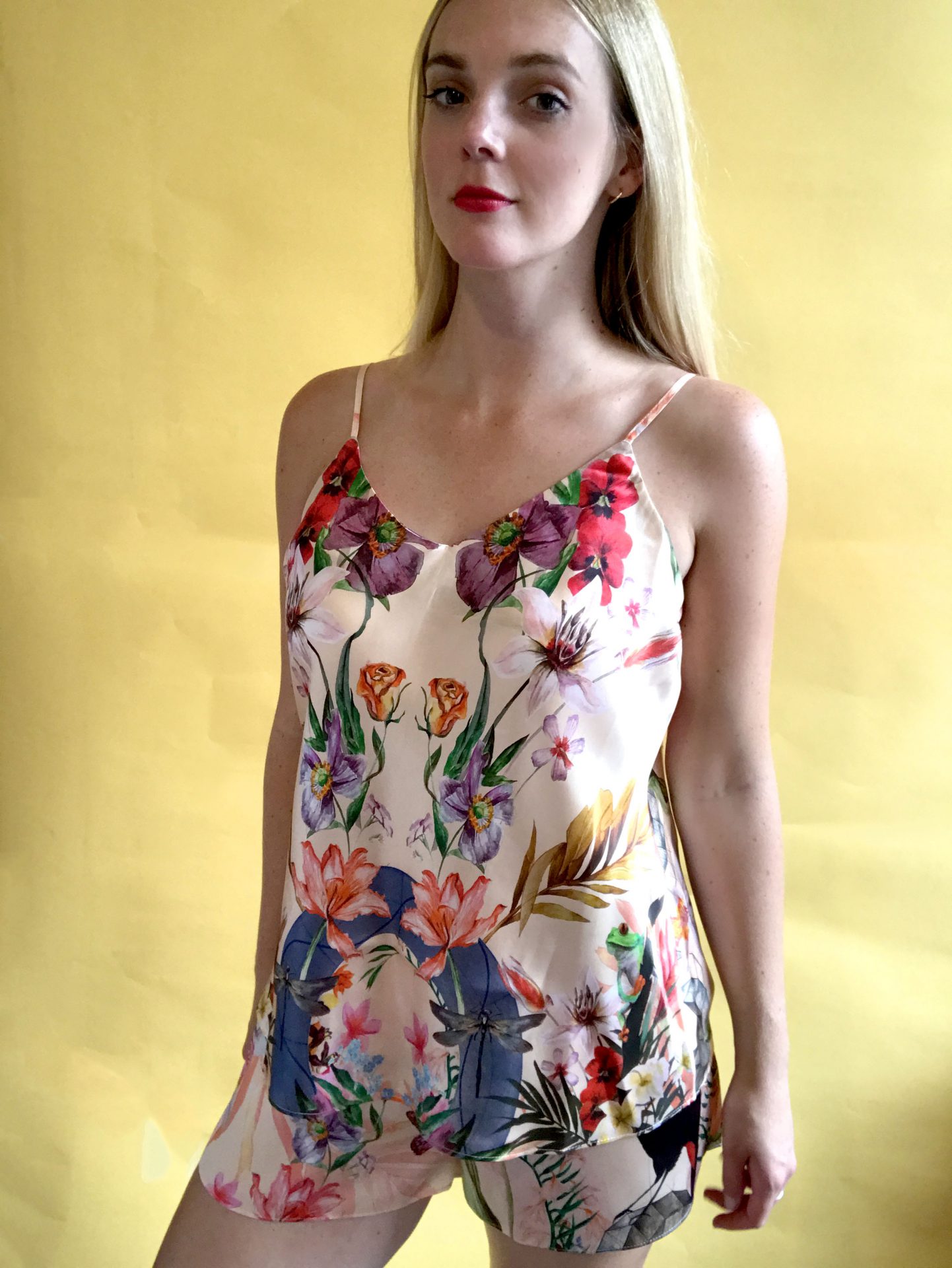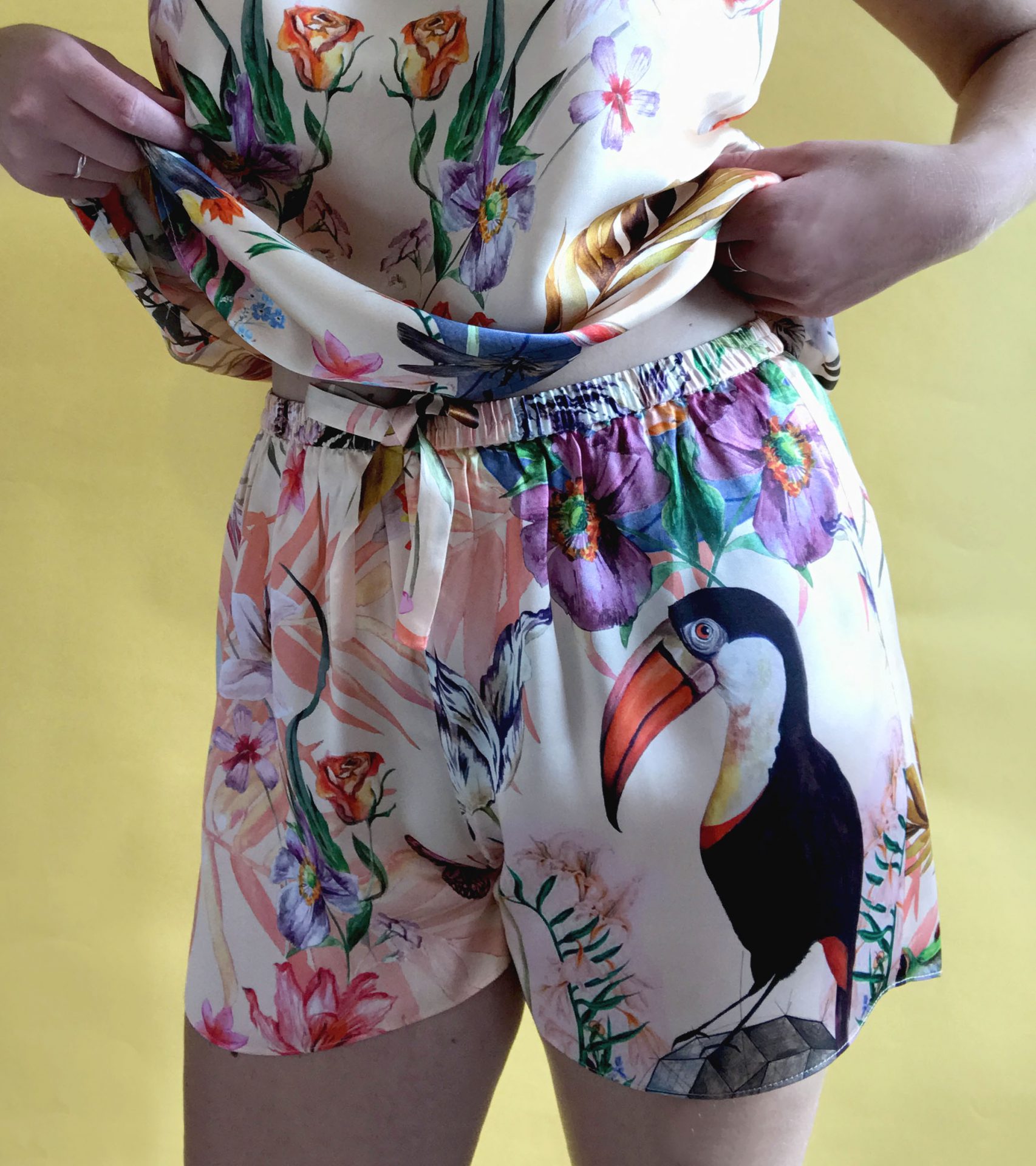 Named Eden, the camisole and shorts set* features a vibrant, tropical print and is made from 100% silk satin fabric. I've spoken before (multiple times, I'm sure!) about my love of digitally-printed fabrics – there's a wonderful depth and richness to the imagery, which I could stare at for ages to admire all of its details. Not just your typical floral, this print also features dragonflies, a frog and more hiding amongst its petals. It's a little bit whimsical, and a little bit magical too.
If you thought this pyjama set couldn't get any better, then you're in for a treat – as this is a not-strictly-lingerie brand, there's also a matching eye mask*, silk pillow*, velvet-backed cushion* and silk hand fan* available. Is there anything more luxuriously 'boudoir' than reclining against a beautiful silk pillow that perfectly matches your sleepwear, matching eye mask perched atop your hair while you breakfast in bed?!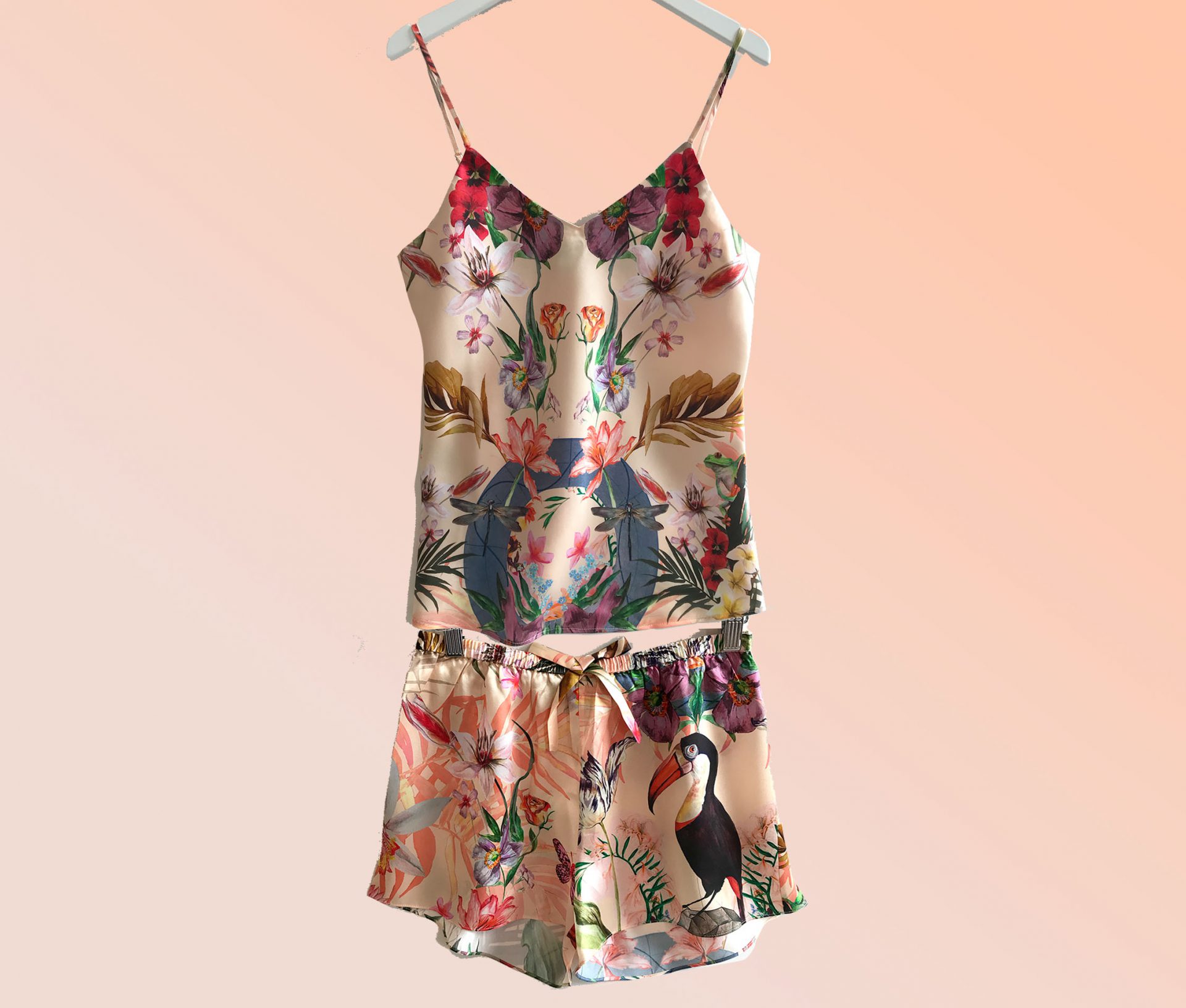 Unsurprisingly, I am not the only one that has noticed Alice Acreman Silks' stunning clothing creations lately. One of her silk robes is a finalist in Etsy's 2020 Design Awards*. If you love Alice's work as much as I do, you can vote for her shortlisted Enticement robe* to win $5,000 simply by adding it to your Etsy favourites by 7th October.
The Eden pyjama set is available in sizes S, M and L, and will be produced in limited quantities only. It currently costs £190 (~$246 / ~210€) as an introductory offer but will increase in price at some point, so I'd get it now if you need this silky, tropical delight in your life!