Even in a pandemic, creativity can thrive, and one of my favourite things to come out of 2020 was the newly-launched lingerie label Elena di Cuori which debuted online in June. Created by ex-model Elena Novelletto, it's a luxury line centered around two things: sensual and sophisticated design, and "traditional, Made in Italy craftsmanship".
Not only are the pieces themselves manufactured in Italy, but the brand's signature custom embroidery – a graphic pattern made up of their repeated logo – is made there too. It allowed designer Elena to be heavily involved in the creation process, right down to selecting the thread and the tulle for the base. Of the fabrics in the debut collection, only the lace is sourced elsewhere, and for good reason since it's premium Leavers lace from the renowned Calais-Caudry lacemaking region in France.
Although the lace-detailed items are pretty in a 'timeless classics' kind of way – I particularly like the Antonia chemise – it's the embroidered pieces that have stolen my heart, and that made me want to share Elena di Cuori with you here. Featuring the brand's logo of the 'queen of hearts' with outstretched arms, the embroidery motif reminds me more of a pattern of hearts and daggers. But whatever you see when you look at it, there's no denying that it's distinctive and eye-catching!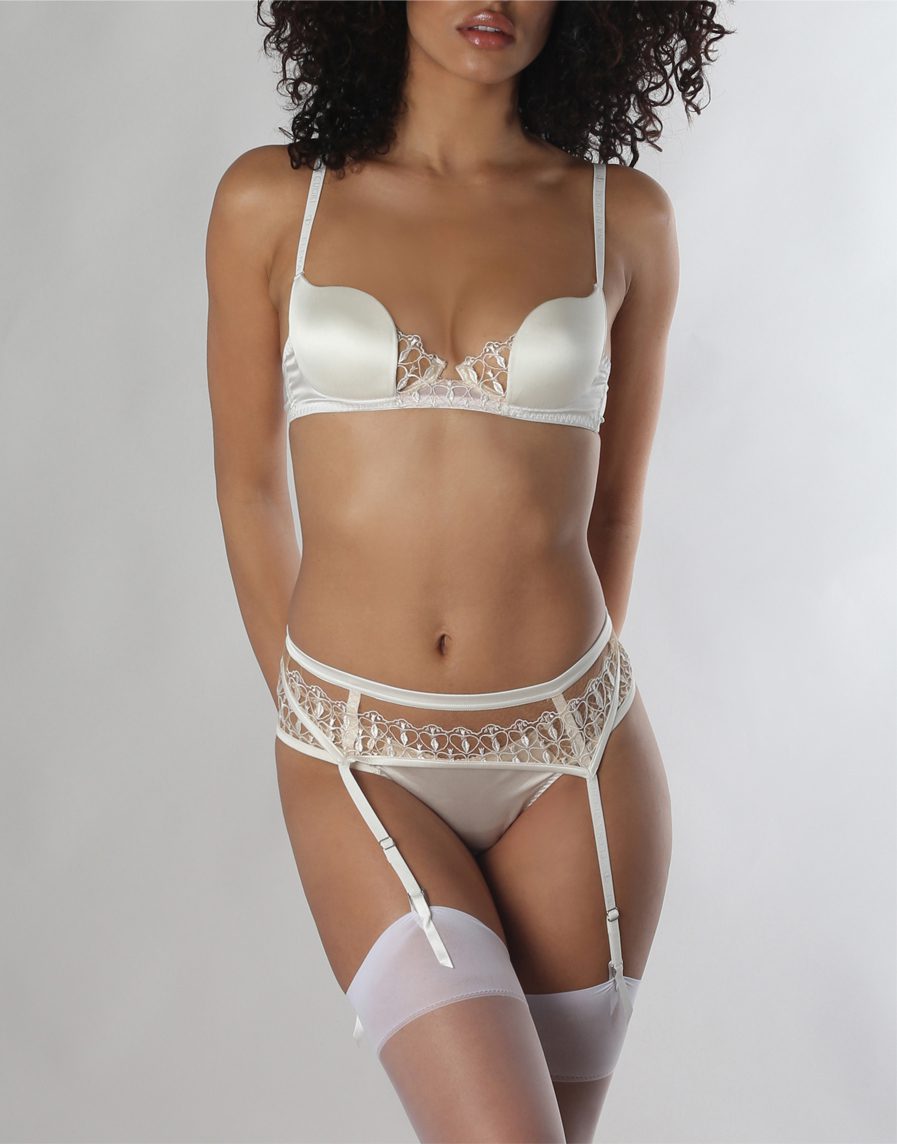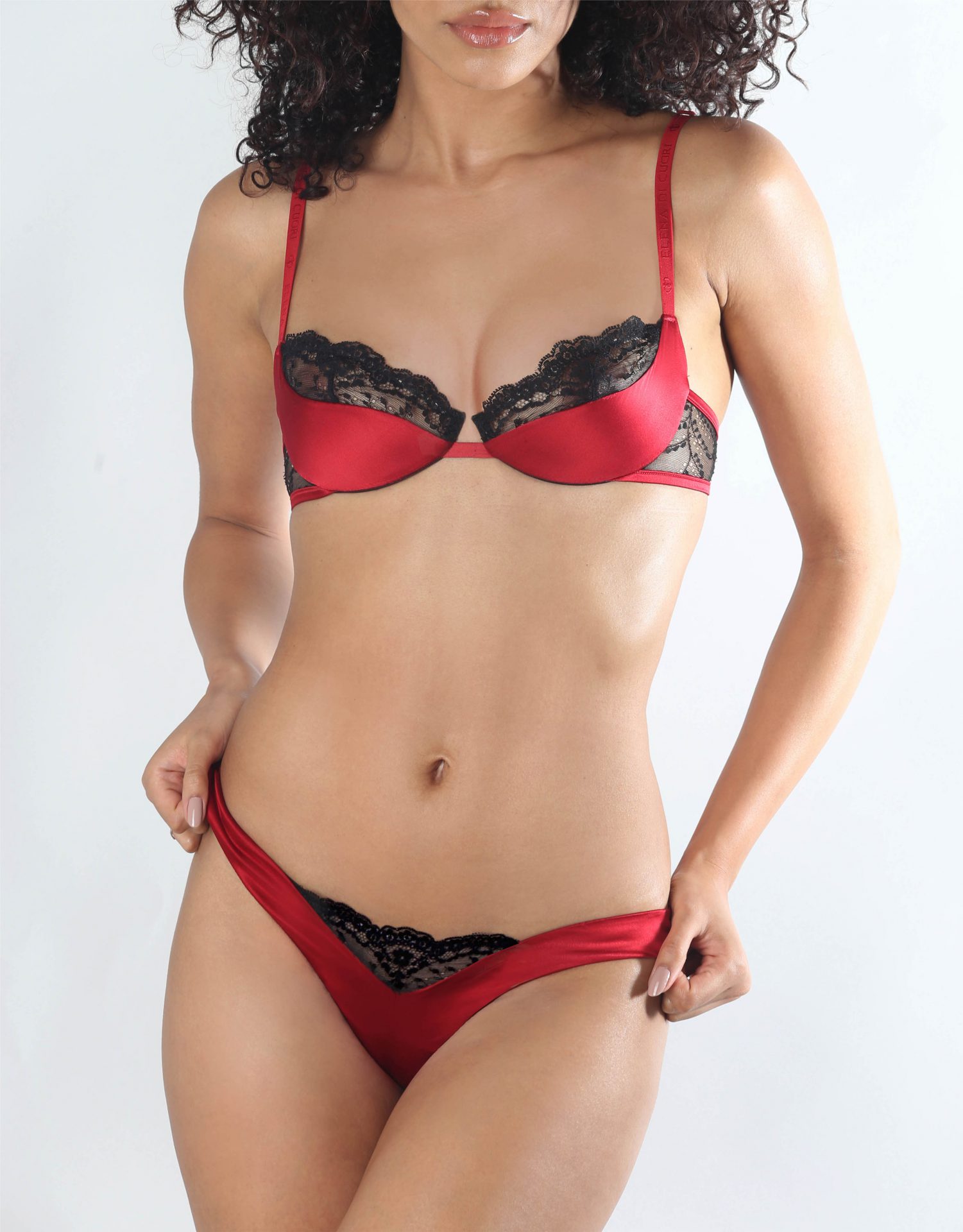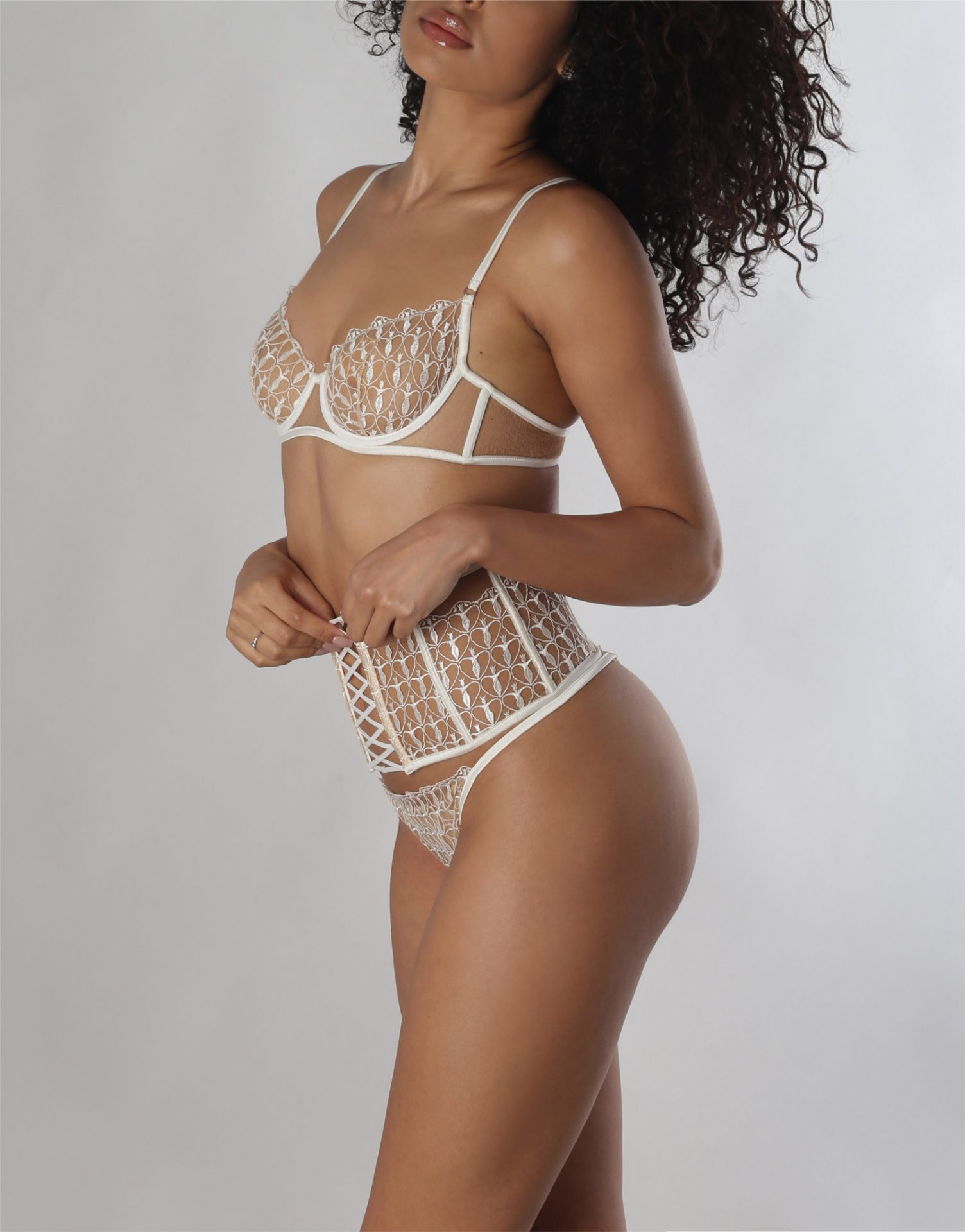 High neck bras continue to trend, and Elena di Cuori gives you not one but three options: the minimal-yet-visually-striking Elettra bra with silk-bound edges and subtly-branded elastic; the cleavage-framing Irina bra with cutaway cups and a chic little heart-in-a-heart clasp; and the invisible tulle-effect Ofelia bra which has a choker-like ring of embroidery around the neck (and which seems to suggest it will look transparent on any skin tone).
The pièce de résistance of the whole collection however simply has to be the Ginevra bodysuit, a high-necked design made entirely of the embroidery and with a dramatic cut-out at the centre of the bust. At 700€, this is the most expensive piece in Elena di Cuori's current collection by a significant margin, and rightfully so – nestled just below the collarbones is another small-but-notable 'heart' clasp shaped like the logo, only this time made from 9-carat gold and complete with a real diamond!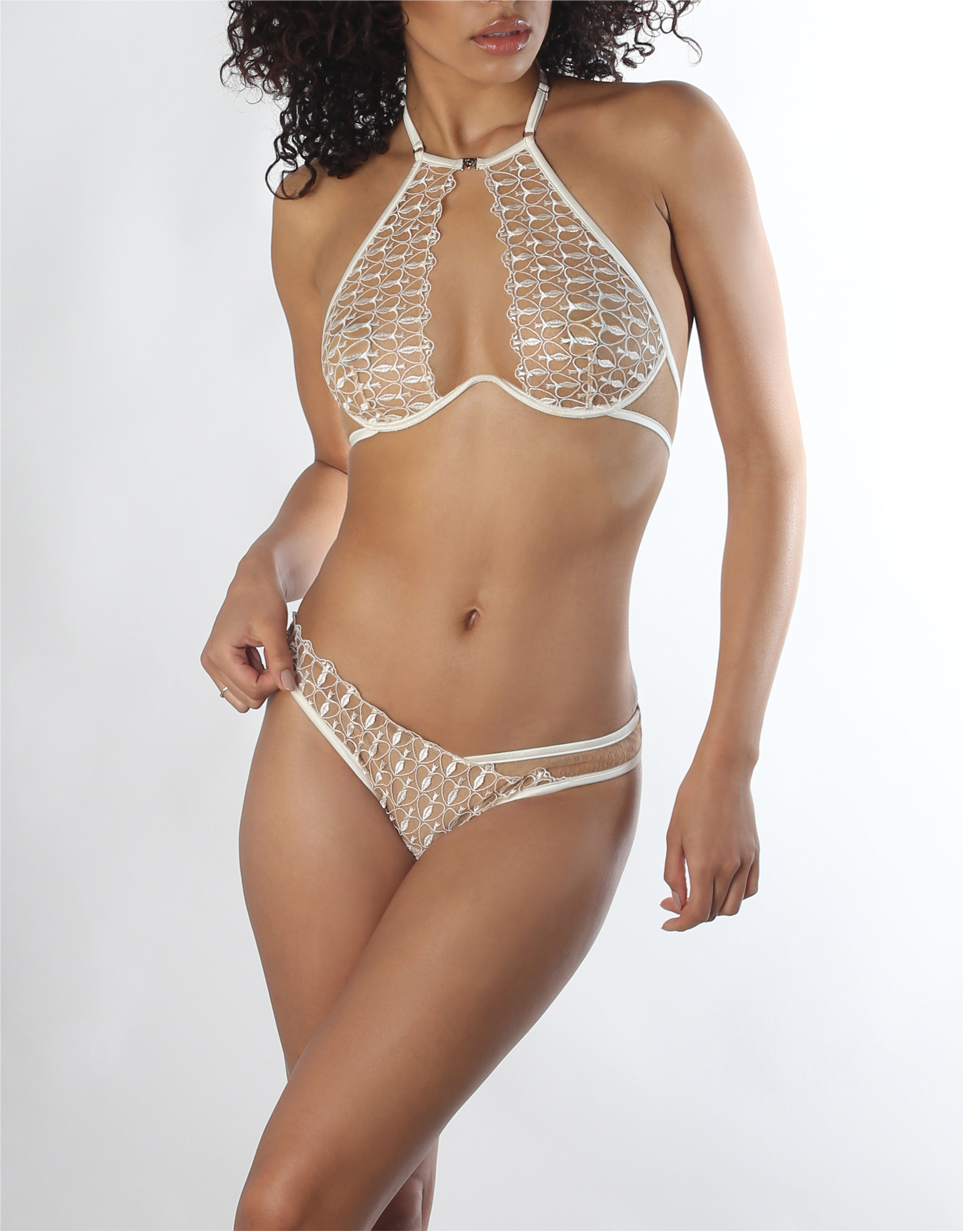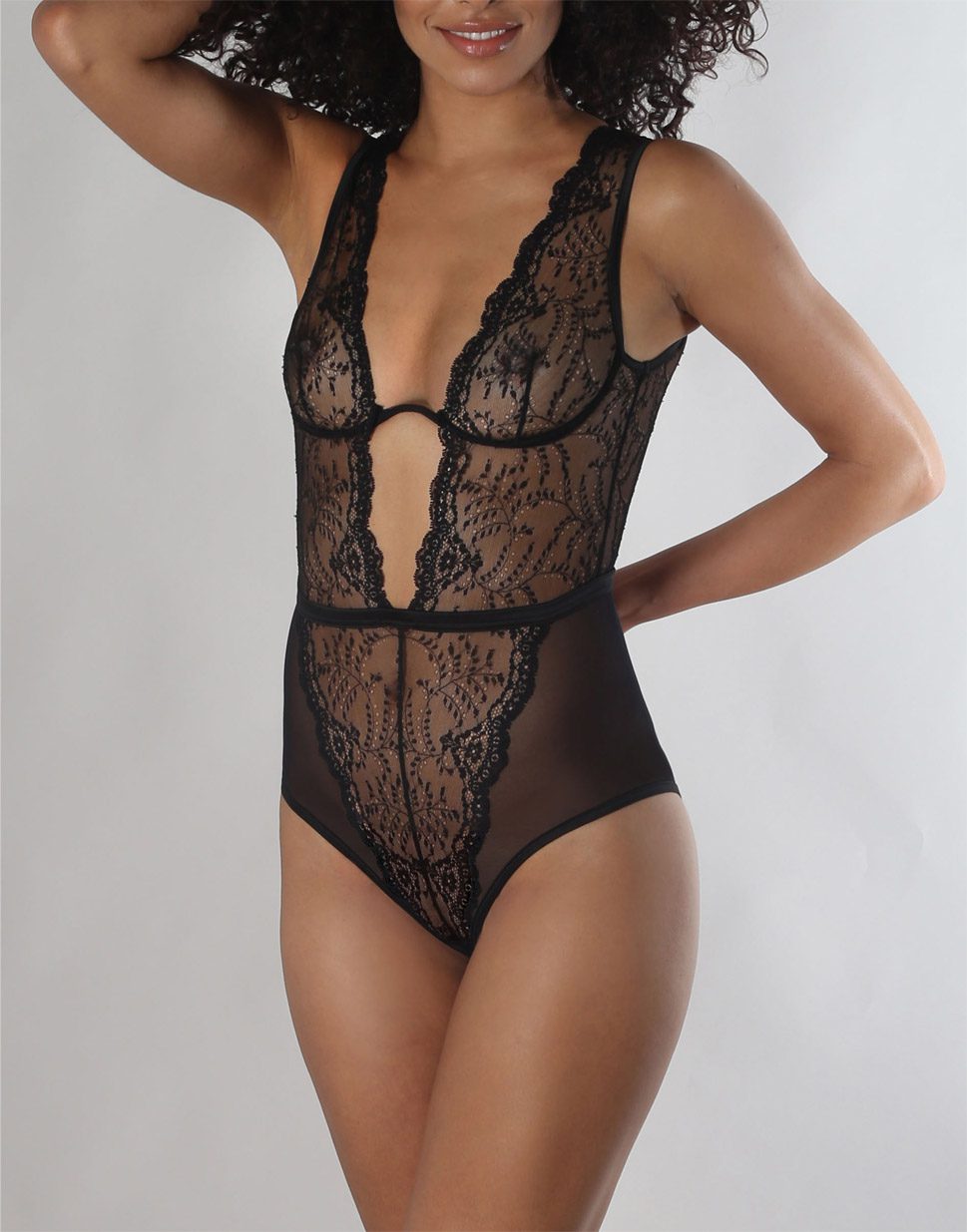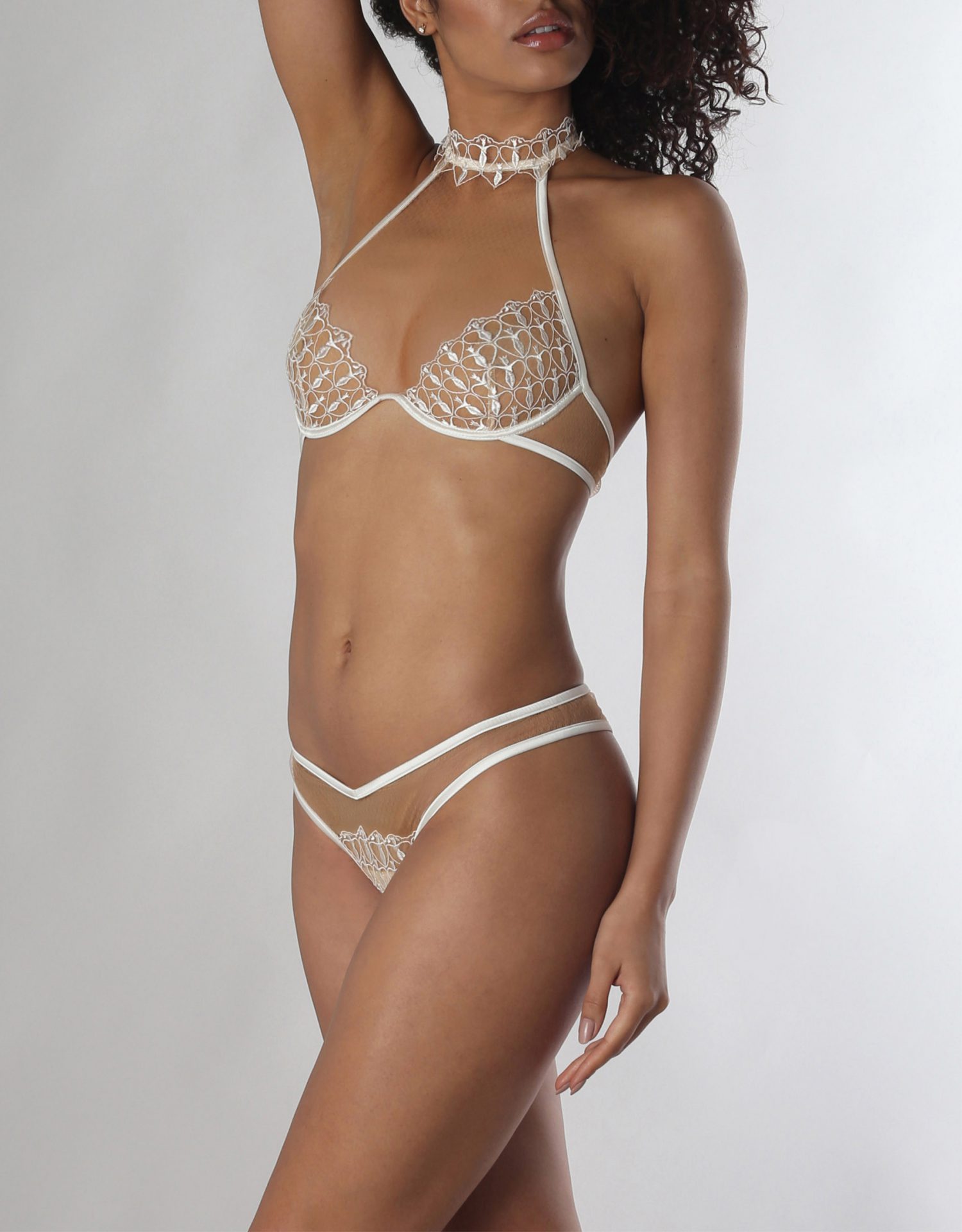 As is often the case amongst luxury fashion brands and new handmade ones, the sizing is fairly limited. The size chart covers EU 36-44 (and side note: it's listing UK and US sizes as the same which they're definitely not, so I recommend finding out your EU size elsewhere and going by that) but not every item is available in every size. Less usual however is the extremely limited bra sizing. Even the underwired pieces are sold by clothing size only, and while I get the impression from the size chart that they're all intended to best fit a B cup, it's really not made clear. While I don't expect a handmade brand – especially a luxury one with higher manufacturing costs – to launch with an extensive size range, even just offering A-D cups here would have been a huge improvement.
Size range aside, I really like what I've seen so far by this brand. The embroidered styles in particular, though they are based around shapes I've seen done before, still manage to feel innovative and desirable. And from the silk-encased elastics to the carefully-chosen hypoallergenic hardware to the, you know, real gold and diamond embellishment, this isn't just mid-range lingerie masquerading as luxury. It's the real deal!
Besides the Ginevra bodysuit, Elena di Cuori prices run from 60€ for selected briefs through to 375€ for the slip. Bras cost from to 70-280€.
What's your favourite Elena di Cuori piece? The Ginevra bodysuit in red is absolutely my favourite, but as a more budget-friendly alternative, the open-front Irina bra comes in a close second for me. There's also a very interesting-looking bodysuit on their Instagram, though it's not currently on their website.