Disclaimer: I purchased this lingerie with my own money and Emma Highfield did not request a review.
I love Emma Highfield lingerie for three reasons – it's gorgeous, it's handmade and she runs regular sample sales so I've picked up some lovely pieces at amazing prices over the years. This is my fifth purchase, and my second bodysuit. It took more than 4 months to get to me after getting lost in the post and going from New Zealand to the UK, the UK to New Zealand and finally back to the UK again!
Eventually, this ivory lace bodysuit did turn up and on the plus side, it's beautiful so at least it was worth the wait!
Appearance
This babydoll was from Emma Highfield's bridal range and whilst I don't think it's special enough for bridalwear (for me, personally), it's definitely at the more luxurious end of everyday or special occasion lingerie. The lace is just beautiful and really high-quality, and I love that she went for a velvet ribbon for the bow instead of the typical satin. Plus, it arrived in a lovely little gift box which is always nice.
Verdict: 9 / 10
Construction
This was sold as a sample piece, and samples are supposed to be wearable but not quite retail quality, but honestly I don't see how it could be any better-made!
Verdict: 10 / 10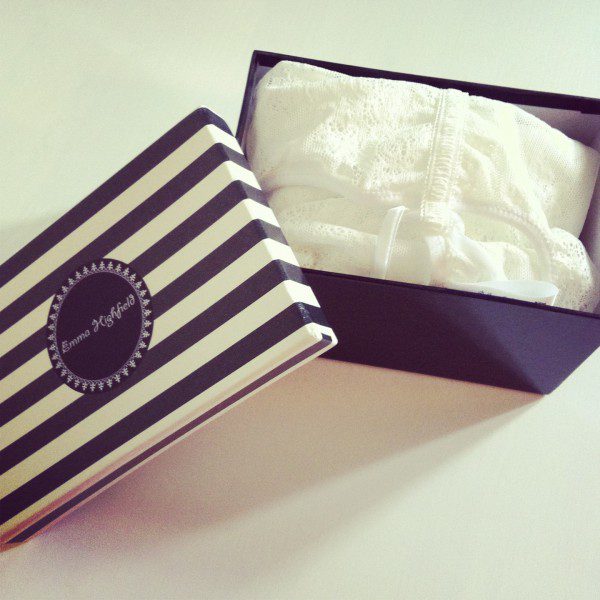 Fit
I usually have a problem with bodysuits or babydolls sold by dress size, since a size 8 is usually made for an A-C cup size. This was a size 'small' and I was worried I'd have the same problem, but I love the style of this bodysuit because the keyhole at the centre means you can fasten the ribbon tighter or looser to adjust the fit of the cups somewhat, and I can just about make it fit.
Verdict: 7 / 10
Washability
I've hand-washed this bodysuit three times and it still looks perfect – there's no bobbling on the lace. Since there are no beads or other adornments, you could probably machine-wash this fine inside a lingerie bag too.
Verdict: 10 / 10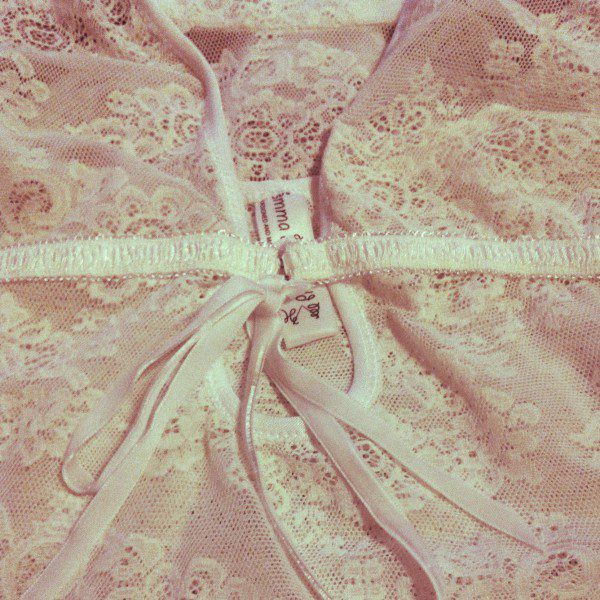 Value for Money
Being a sample, this bodysuit was approximately £21, which is an amazing price for the quality of the fabric and the construction! I've paid more than that for less quality on the high-street.
Verdict: 10 / 10
Would I recommend it?
Yes! Unfortunately though, it's no longer available but Emma Highfield does offer a bespoke service (that's the beauty of independent designer lingerie) and has just announced she'll be dedicating more time to this moving forwards, so if you really want something similar it's probably possible.