I've been putting off writing this next Lust List for a while – mainly due to being busy with the launch of the Esty Lingerie 2013 design competition, which opened for entries last week – and it's once again gotten to that point where I have to struggle to narrow all the gorgeous new things I've spotted to just my top three! So, after much deliberation, here are the most incredible, lust-worthy and must-have lingerie pieces out there right now (in my opinion anyway)…
1. Bordelle Gallardia Bodysuit (£700 + VAT) – pictured above
Bordelle can do no wrong. Every item they bring it out is at worst lovely and at best (which happens more often) simply breathtaking. This Gallardia body is my favourite Bordelle piece yet, but unfortunately there's just no way I can afford the enormous price tag. There's also a black version called Valinia, and both have rows of 18carat gold sliders to adjust the elastic for the perfect fit.
Luxurious as it is, it kind of makes me wish they'd release a version with just gold-coloured metal sliders which would look equally lovely and knock a big chunk off the sale price.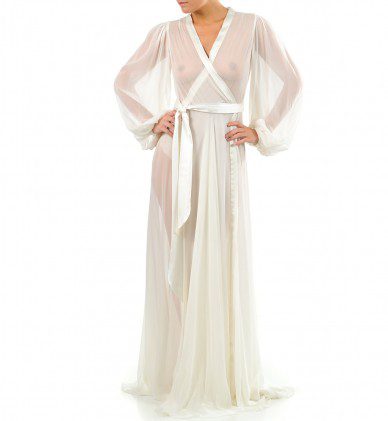 2. Jenny Packham Sheer Silk Robe (£515)
Jenny Packham is one of the bridal designers I was looking at last year (I went with another brand in the end) but I had no idea she designed lingerie too until this week, when I spotted this stunning, sheer silk robe over at Fox and Rose. The website description calls it 'diaphnous' and it certainly is; I also love the way it just puddles at the ground, and the opaque silk trims give an otherwise barely-there robe shape.
Despite the price, this one is on my wedding wish-list – I'll just have to see how much is left over once everything else like the venue has been paid for!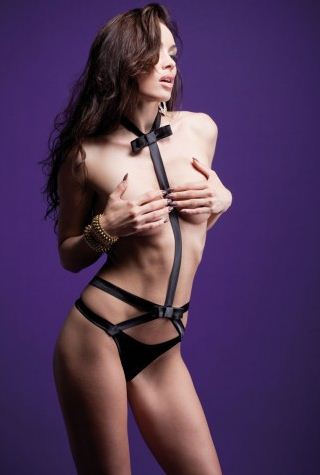 3. Cazar String Body (Was £85.61, Now £59.93)
After two very high-end, high-budget pieces, here is a much more affordable item from a lingerie brand I recently discovered, Cazar. Although it's very different, the shape reminds me of the Myla Jean bodysuit I loved last year – I really have a thing for knickers with choker straps attached (and just choker straps in general!). I'd wear this over a black bra but you could team it with pasties or just wear it alone if you're feeling more daring.
What do you think of this week's pieces? Have you seen anything better recently?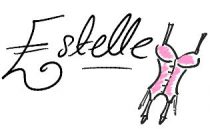 P.S. Follow this board on Pinterest to stay up to date with all the gorgeous lingerie featured in the weekly Lingerie Lust List.