Disclaimer: This post is sponsored by Wild Parsley.
When it comes to wearing sheer, low-backed or backless clothing, women have a few lingerie options: go braless,  have your bra on show, or opt for one of the various solution bras out there designed for just such a situation.
There are bras with low bands, bras with clear bands, and 'stick on' bras with no band at all. However they all have one thing in common – the aim is for them to stay hidden away. Lingerie company Wild Parsley however have taken the opposite approach and designed a brand new type of solution bra that's simply made to be seen.
The Multiback bra is a bra with a detachable, interchangeable band at the back which means you can pick a band to best complement your specific outfit. You buy the cups separately as a one-off purchase (£38, sizes 32B-38E) and then buy as many individual bands as you like (£14 each in cotton) which are currently available in classic black, various block colours and a number of prints including leopard, polkadots and floral.
You can incorporate the bra into your outfit in a way that makes a statement, by opting for a bold, contrasting colour or print. Alternatively, and much like other solution bras that try to make you look like you're not actually wearing one, you can pick a Multiback band that's the same colour as your top or dress so that it just seems to be a part of it and not a bra at all.
The difference with the Multiback bra however is that you're still getting the full support of wearing a high-backed bra, making this an ideal choice for women with a fuller bust or those who just like the shape and lift a regular bra gives them. The bands have also been made a little wider on the larger cup sizes (32DD+, 34D+, 36C+ and 38B+) to provide additional support.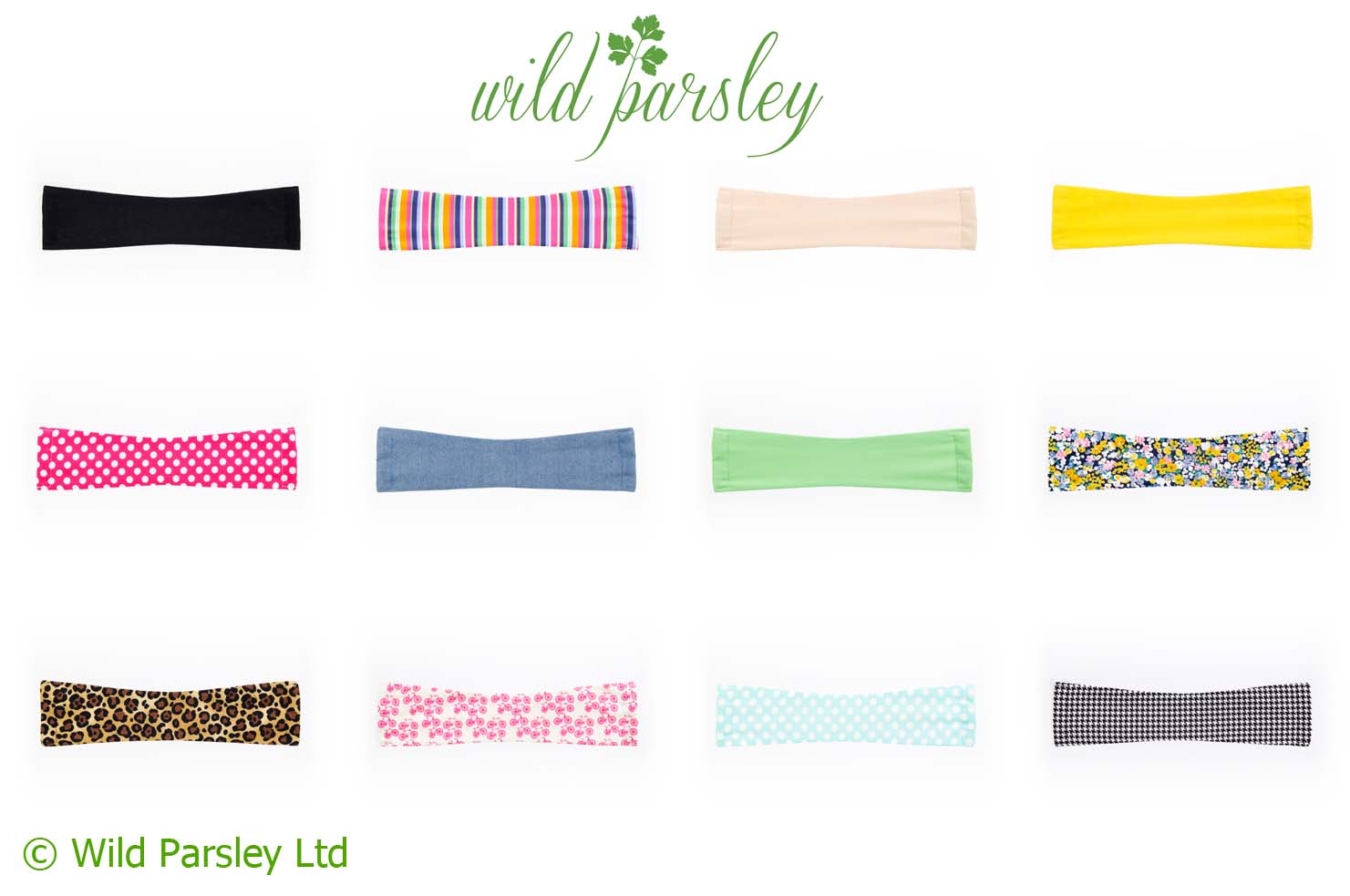 Wild Parsley have also thought through other aspects of making this bra great solution-wear: the straps can be attached at two different places at the front of the bra as well as two places on the band, plus there is also a halterneck strap provided, so you can keep the straps hidden away under the majority of clothes.
The Multiback bra is Wild Parsley's first garment designed in-house and sold under their own brand. Currently, there are 12 cotton Multiback bands available, however in October the company will be launching an additional 12 bands in block-coloured silk, and they also have plans to launch lace and embellished bands later this year for those who are in need of a solution bra for a special occasion or eveningwear outfit.
The cups and bands are all available to buy here.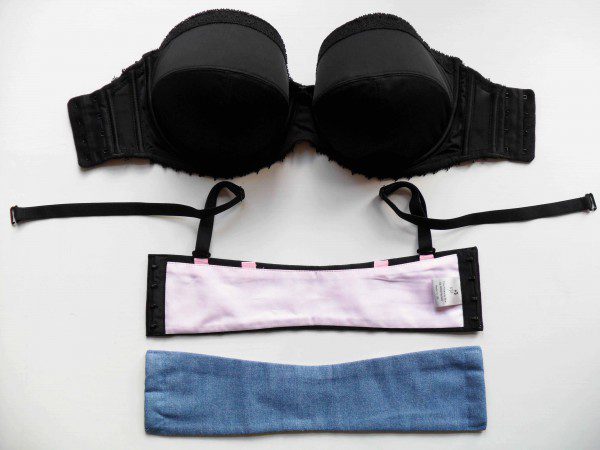 Wild Parsley were kind enough to send me a Multiback bra to try it out for myself, so if you're interested in this bra keep an eye out for my full review which will be posted shortly! [Update 03/10/14 – you can now check out my review here]
What do you think of the Multiback bra? What type of bra (if any) do you wear under backless, sheer or low-backed clothing?