Disclaimer: This set was bought with my own money and neither Fleur of England nor Coco de Mer requested a review. This blog post contains an affiliate link.
Did you see my previous Fleur of England review? The Heiress set, despite not quite being my size, was breathtakingly beautiful and I knew as soon as I saw it that it wasn't going to be the only Fleur of England in my life. And, lo and behold, just 3 days later I spotted Fleur's decant Signature bra set on sale over at Coco de Mer – in my size this time – and bought it on the spot. I mean, I had to, it was clearly fate right?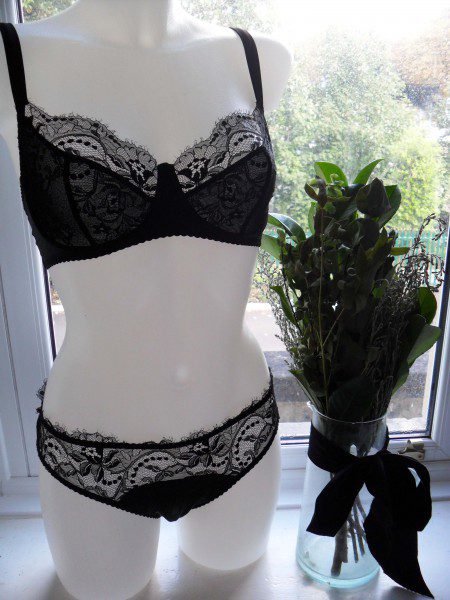 Appearance
Aptly named, the Signature set is that quintessential classic black lace bra set – classy, elegant and wonderfully luxurious. It's a very classic shape too – a balconette-style bra and a full brief.
I feel like this set is both ageless and timeless. You can fall in love with it whether you're 20 or 60, and maybe I will still be wearing it when I'm 60! It's not the sort of thing that will go out of style in a year or two.
What can I say, this set is beautiful! I think 'extravagant' is the word that sums it up best.
Verdict: 10 / 10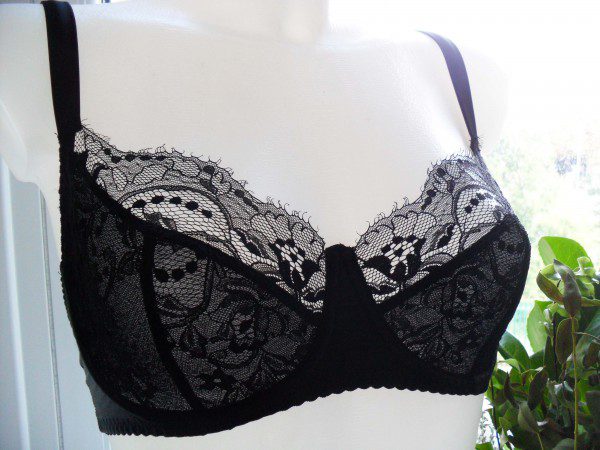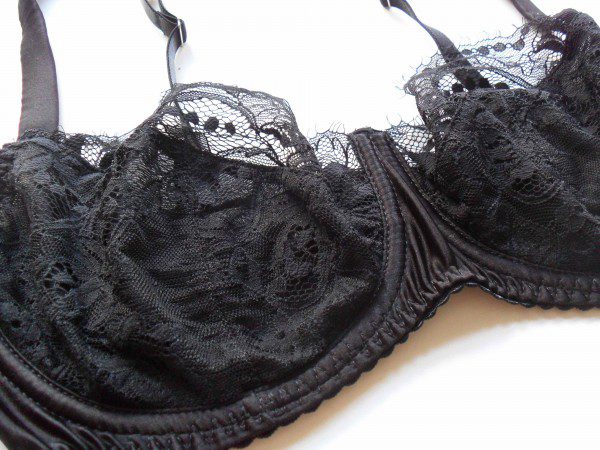 Construction
Full points again here – this Signature set is beautifully made, with small, neat stitches attaching the decadent lace to the thick, stretchy silk satin. The fronts of the straps have been encased in this silk and it's wonderfully soft and smooth to the touch, so it's not only good to look at but a delight to wear too.
The balcony bra has a 3-part cup for optimal support (it's sold up to a 36D) and the bottom 2 sections are lined with a silky-soft mesh for added strength.
Verdict: 10 / 10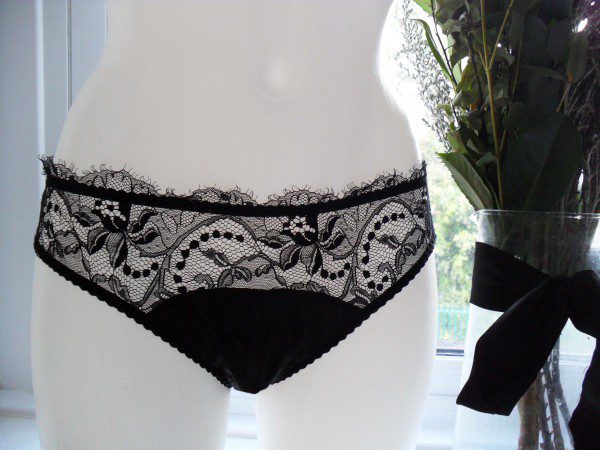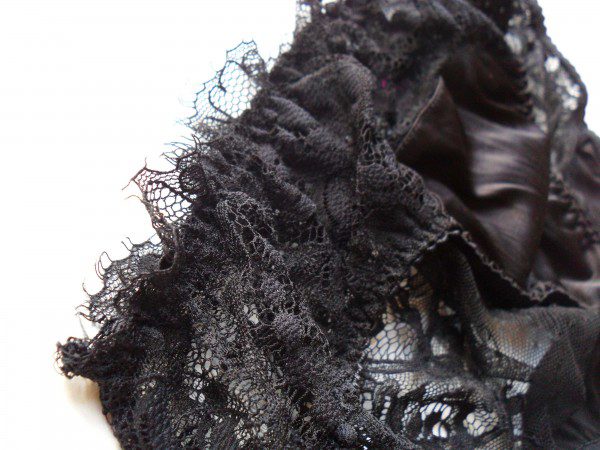 Fit
I bought the bra in my usual size of 30E, and the knickers in a Small which is the smallest size they come in. At a UK 8-10, they're a size bigger than I am and they are a little baggy at the gusset, but they fit everywhere else and are super comfortable to wear.
As one of the brand's core designs (well, the signature design!), I'd love to see them expand the size range to include XS and XL.
As for the bra, the band was surprisingly loose. It's only 1″ shorter than the band on my Fleur of England Heiress bra, which is a 32DD, and feels a bit stretchier too so it still rides up on me. Unfortunately, although Fleur makes some bras in a 28 band, the Signature set starts at a 30 so I'm not going to be able to get my perfect fit in this. The cups however fit perfectly and the gore tacks completely.
Verdict: 7 / 10
You can see the damage here from my zip, but it's still lovely. Look at that lace!
Durability
Although this bra set is very well made, there's only so much you can do to prevent it falling apart when you're working with an incredibly delicate lace.
The very first time I wore this, a poorly-finished zip end inside my dress snagged on a plain netted section of lace – gutted is an understatement. Obviously that's the dress' fault (and it was not a cheap dress – I was not pleased) but it does go to show how delicate this lingerie is.
Both pieces are hand-wash only and you are going to have to hand wash these if you want them to last.
Verdict: 6 / 10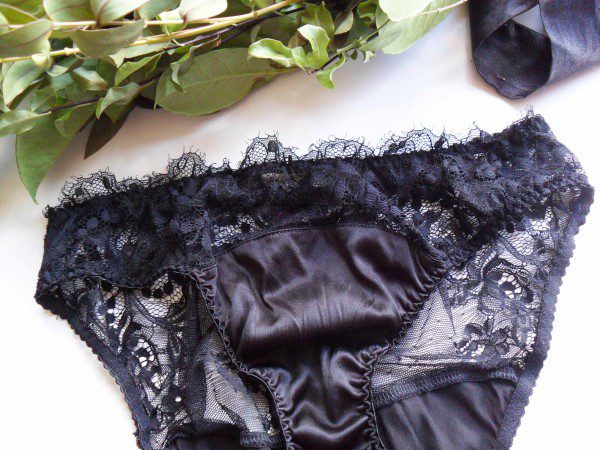 Value for Money
The retail price for the Signature balcony bra is £95, and for the brief is £115, so it's certainly not cheap. The lace they've used is obviously a very expensive one or the relatively-plain knicker wouldn't cost more than the bra which surely takes longer to sew.
Everything about this bra set screams luxury though, and you'll be hard-pressed to find lace knickers as beautiful as these ones for much less. Unless of course you get this set on offer like I did – I paid just £42.50 with free delivery for the set in Coco de Mer's summer sale, and it was worth every penny!
Verdict: 10 / 10
Would I recommend it?
Yes, so much!
The Fleur of England Signature set is truly beautiful, luxuriously-made and really comfortable to wear too. I can't fault it.
What do you think of Fleur of England's Signature bra set? Do you think it's worth paying more for timeless designs like this that won't go off trend?