Disclosure: I received these tights free of charge from UK Tights to review.
Have you heard of Girardi tights? They're a recent discovery for me and have some really stunning, unusual designs – I particularly love how they play with different placements of contrasting lace on their Merveilles, Sophistique and Delices styles.
UK Tights recently offered me the chance to review anything from their website, and oh boy was it difficult to pick just one item! I settled on these Marquise tights by Girardi because they're just so unusual – truly, I've never seen anything else like them.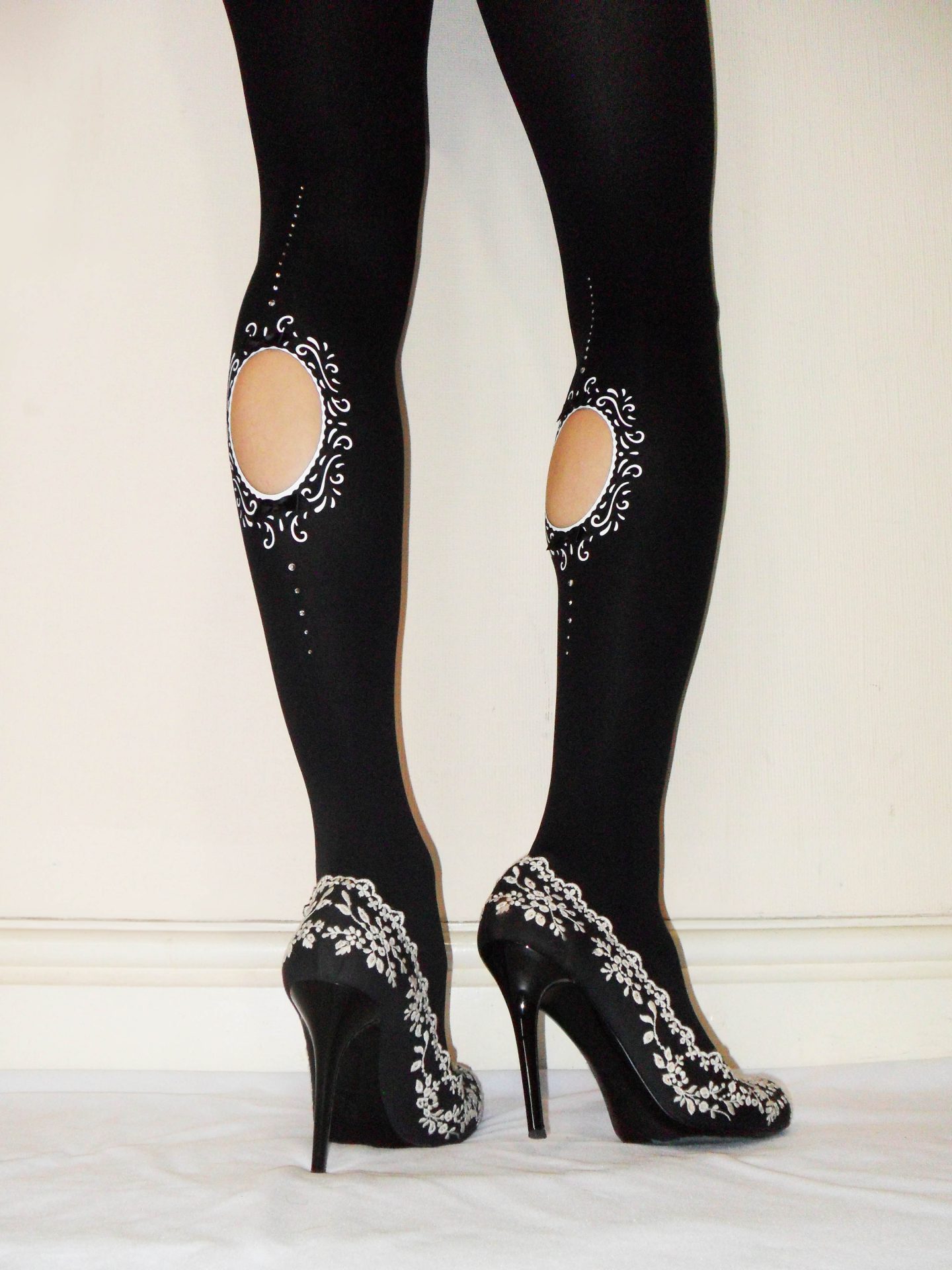 Appearance
From the front, Marquise looks like any pair of plain, opaque black tights – but at the back, they have large, oval cut-outs that are fun and eye-catching. I can't tell you how many compliments I've gotten wearing these, the design definitely makes an impression!
The cut-outs are surrounded by a printed design that reminds me of an antique looking glass, and features 3D ribbon bows. I was actually more impressed than I expected to be when I opened the packet, because from the image the dots look like they're printed on too but are actually little diamantés.
Verdict: 9 / 10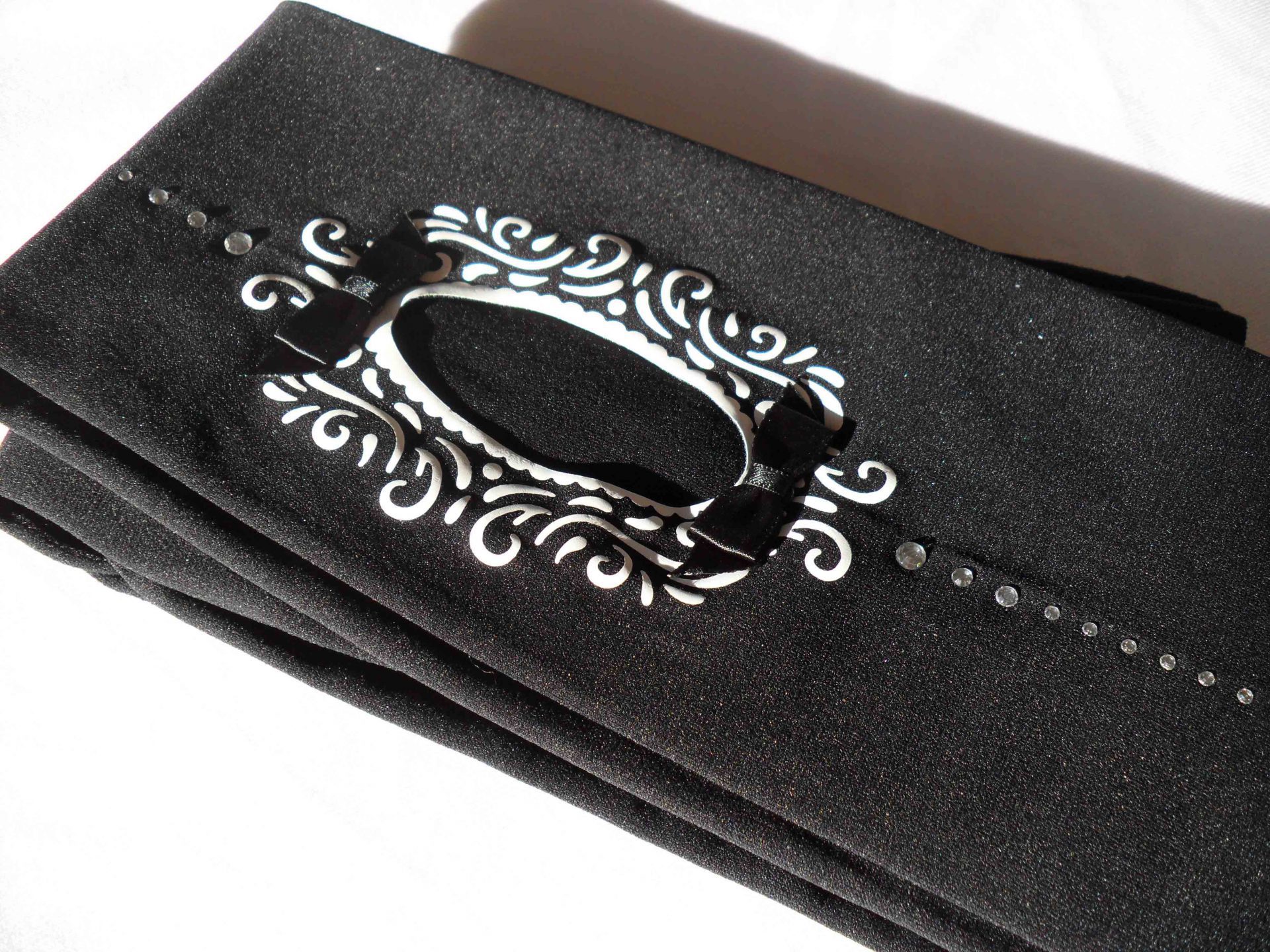 Construction
The base of the tights is fairly standard – decorative bits aside, there's nothing really that sets these apart from the opaque tights I've bought from H&M or New Look.
However, the decorative part is quite nicely done. The white pattern is printed on in that type of plastic-y film that will crack over time, but only after quite a while (or poor care), and is done so that the edges won't fray. And crucially, the diamantés are firmly stuck in place, because a design like this would be ruined if they started to fall off.
Verdict: 6 / 10
Fit
According to Girardi's size chart, I'm a size 1/Small. However these aren't in stock below a 2/Medium which worked out perfectly as they are exactly my size.
So I would definitely recommend to size up in these, there's nothing worse than tights that are constricting at the tummy or so short the crotch is inches below where it should be!
Verdict: 8 / 10
Durability
I've worn and washed these tights 3 times so far, and they're still in perfect, as-new condition – no cracks in the white print, no diamantés coming loose.
Note that I have been taking care of them and washing according to instructions – hand wash only in cold water. I am sure these would be destroyed pretty quickly in the washine machine, and absolutely don't tumble-dry them!
Verdict: 6 / 10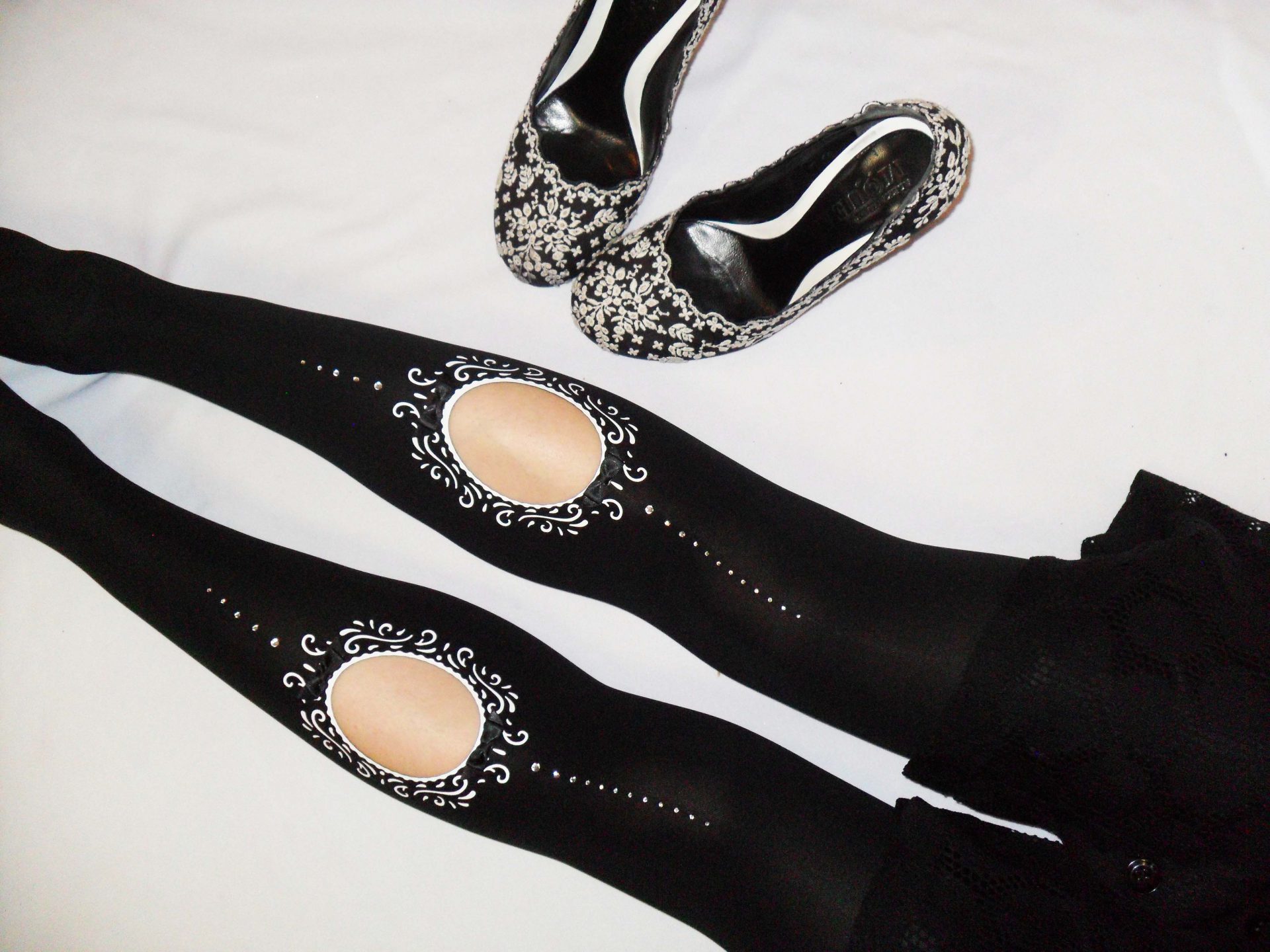 Value for Money
The Girardi Marquise tights cost £39.99. I think the fabric quality and overall construction is likely lower than other opaque black tights you could buy for this price (Wolford's black merino wool ones, for example).
However, the design is truly one-of-a-kind. That's what you're paying for here. If you love this look and think that's worth paying for, the quality is sufficient that I don't think you'll be unhappy with your purchase.
Verdict: 6 / 10
Would I recommend it?
Yes I would. They're a fun, unusual (and surprisingly, not at all cold!) design – versatile too, because there's nothing to stop you flipping them around and wearing the cut-outs at the front.
My package shipped super quickly from UK Tights too, so do check them out if you're just looking for tights or stockings in general – I think I'll be back for more this winter.
What do you think of these Girardi Marquise tights? Is it a design you'd wear? And have you bought from UK Tights before?