Disclosure: I bought this lingerie with my own money and was not asked to review it.
About the Brand
Lonely Lingerie is a New Zealand-based lingerie, swimwear and loungewear brand. Originally established as The Lonely Hearts Club in 2003, it was founded by designer Helene Morris and Steve Ferguson, although it took until 2009 for the first lingerie collection to be released.
The brand states that it focusses on lingerie for women to feel good about themselves, rather than satisfiying the male gaze. It is known for creating campaigns with ethnic, size and age diversity. Furthermore, the brand declares that its production follows ethical standards and guidelines, as well as providing a Lonely Vendor Code of Compliance on their website.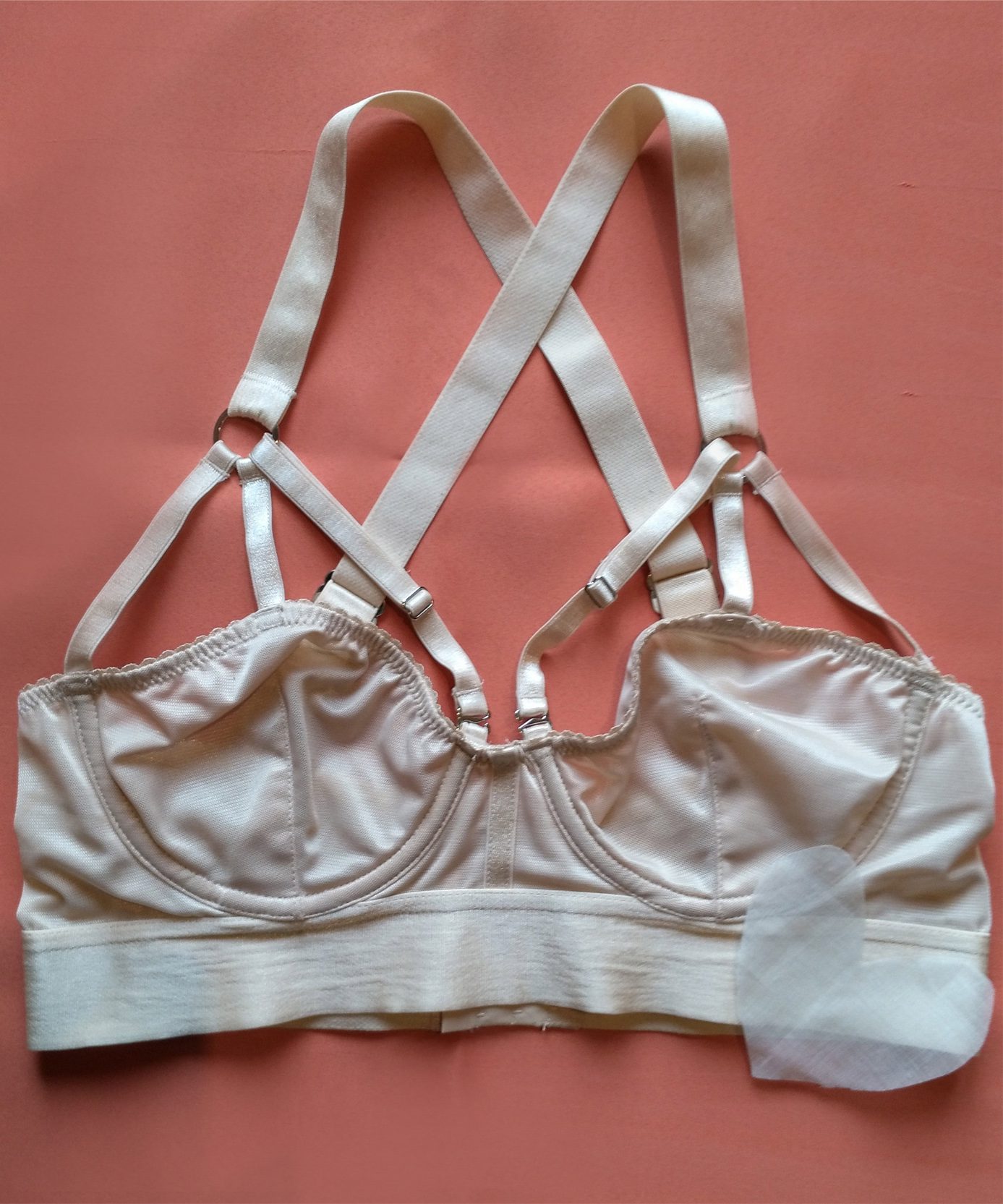 Appearance – 8/10
The Lulu range seems to be one of Lonely Lingerie's classics, this one is in the colour "Shell", which I can only describe as a light beige. I bought the Lulu underwire bra and brief, but the range also contains a 'Strap Brief', a 'High Waist Brief', a 'Strap Bra' and a 'Softcup Bra'. They are currently available in indigo, black or 'stone' lace on their website.
I am a huge fan of straps on a bra or brief, so the front of the bra especially was an instant "yes" for me. In this case, the colour and the soft, slightly see-through mesh material on the cups and front and back of the brief are a nice contrast to the bondage-inspired look. Both the underband and the shoulder straps are quite wide, whereas the decorative straps across the bust are a little bit thinner. The silver components have the brand's logo imprinted on the straps, which are crossed on the back.
Overall, I really love the look of this set, although I feel that golden components would complement the design a little bit more. Also, I am not really into crossed back straps but those minor critique points aside, I think it looks beautiful.
Construction – 9/10
As far as I can judge the construction of both pieces, everything is very neatly and securely stitched – just a few loose threads on the inside. The material contains 75% nylon and 25% spandex, the gusset is 100% cotton.
Fit – 7/10
It took me quite a while to figure out which size to get, as I read that the cups run slightly big and the band rather loose. I finally decided to order a 30C/65C/8C for the bra (I usually wear a 32C) and S (my normal size: UK 8-10) for the brief. It turned out to be a pretty good fit for me, but the underband could even do with being a little bit tighter. It is so comfortable to wear that I almost forget I have it on. I would guess that the brief fits like a generous UK 10, so it is roomy on me. The size guide on Lonely Lingerie's website was indeed helpful and really worked out well in my case.
The vertical seam on the cups provides some lift and a natural look, which I love very much. One thing that bothers me slightly is getting the bra on – due to the crossed straps, it takes me longer than usual.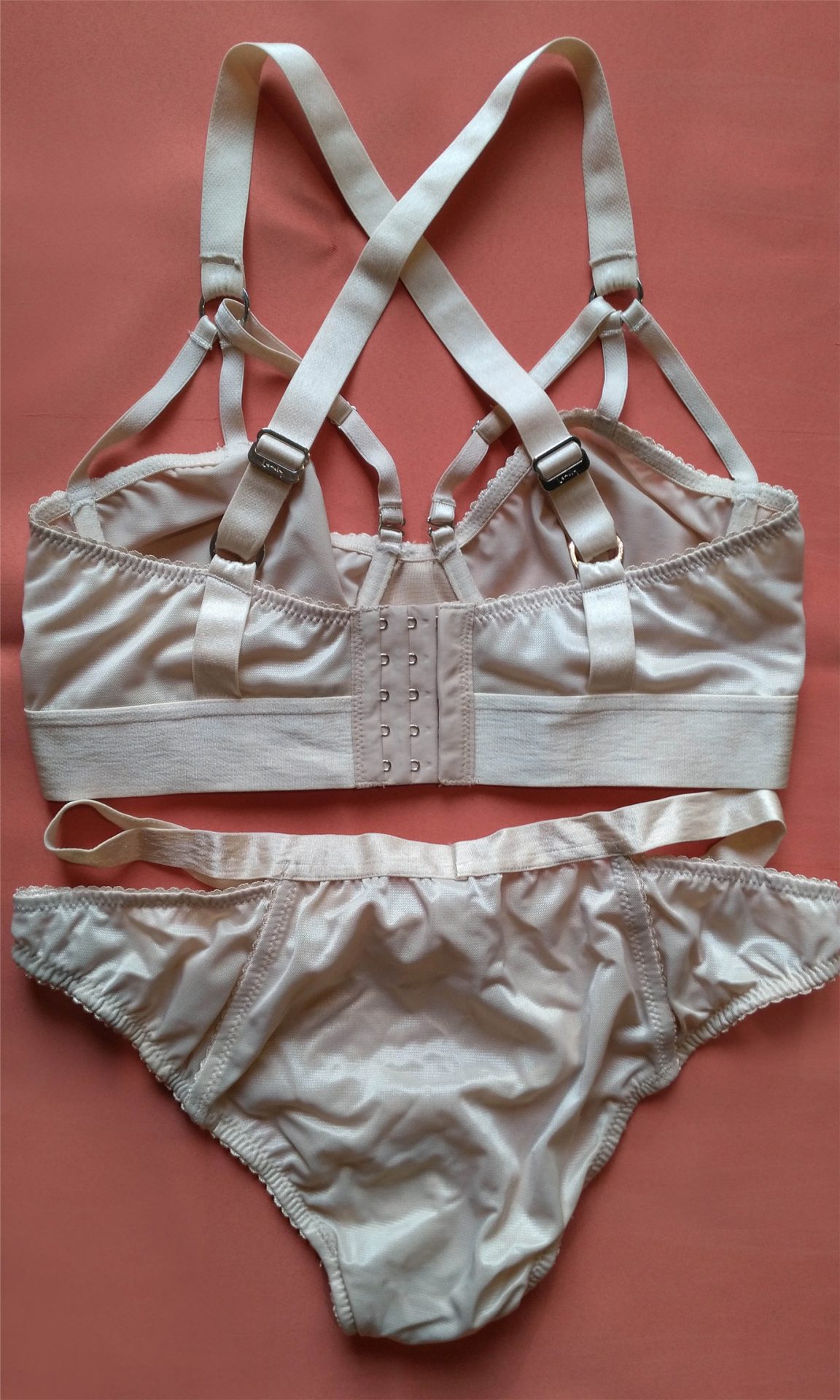 Durability – 9/10
I have washed this set several times and it looks like new to me – no damage, no discolorations, no tears so far. Unfortunately, the brief tends to wrinkle a little bit, but maybe this might just be a result of me having no extra space to store it separately.
I found the material to be very sturdy and yet soft to wear, it did not at all get scratchy over time. You can always be extra careful and store these pieces separately, but I don't think you need to.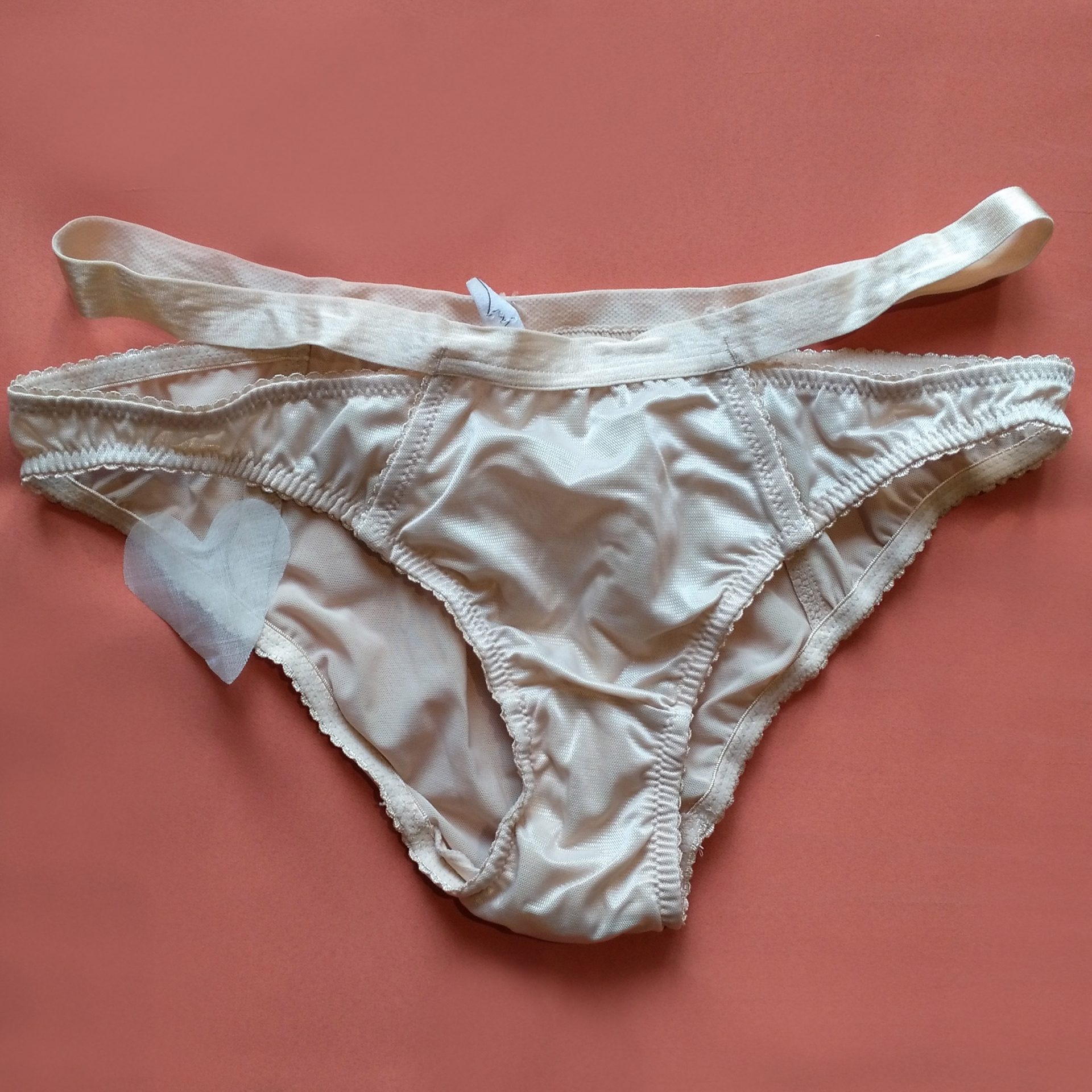 Value for the money – 8/10
The underwired bra in lace retails for 110 NZD (~£58 / ~69€ / ~US$76) on their website, and the Strap Brief retails for 65 NZD (~£35 / ~41€ / ~US$45). Unfortunately, I could not find the exact same brief that I bought on their website (available here on Amazon), but I guess the price might be similar.
In my opinion, the price is very reasonable for a very comfortable and durable set with an unusual look. I think this set has a certain sexiness to it, but not in a way I associate with the classical 'push-breast and skimpy thong' look, rather with a feeling of being very self-assured while wearing it.
Have you bought pieces from Lonely Lingerie? What do you think about their campaigns and collections?