I love stockings and hold-ups that have a deep lace welt, but these ones by Gatta are something special; semi-hidden against a background of leafy stems, they feature erotic illustrations of a pair of lovers. Depending on the picture it looks either fairly obvious or a bit more subtle, like you might mistake it for a typical floral design if you just glance at them from a distance.
Sneaky, erotic prints are somewhat popular right now on lingerie, but this is the first time I've seen something similar on hosiery. These hold-ups come in a choice of three designs which are part of a larger, aptly-titled collection called Ars Amandi – that's Latin for 'art of loving' – though the other items don't feature these illustrations.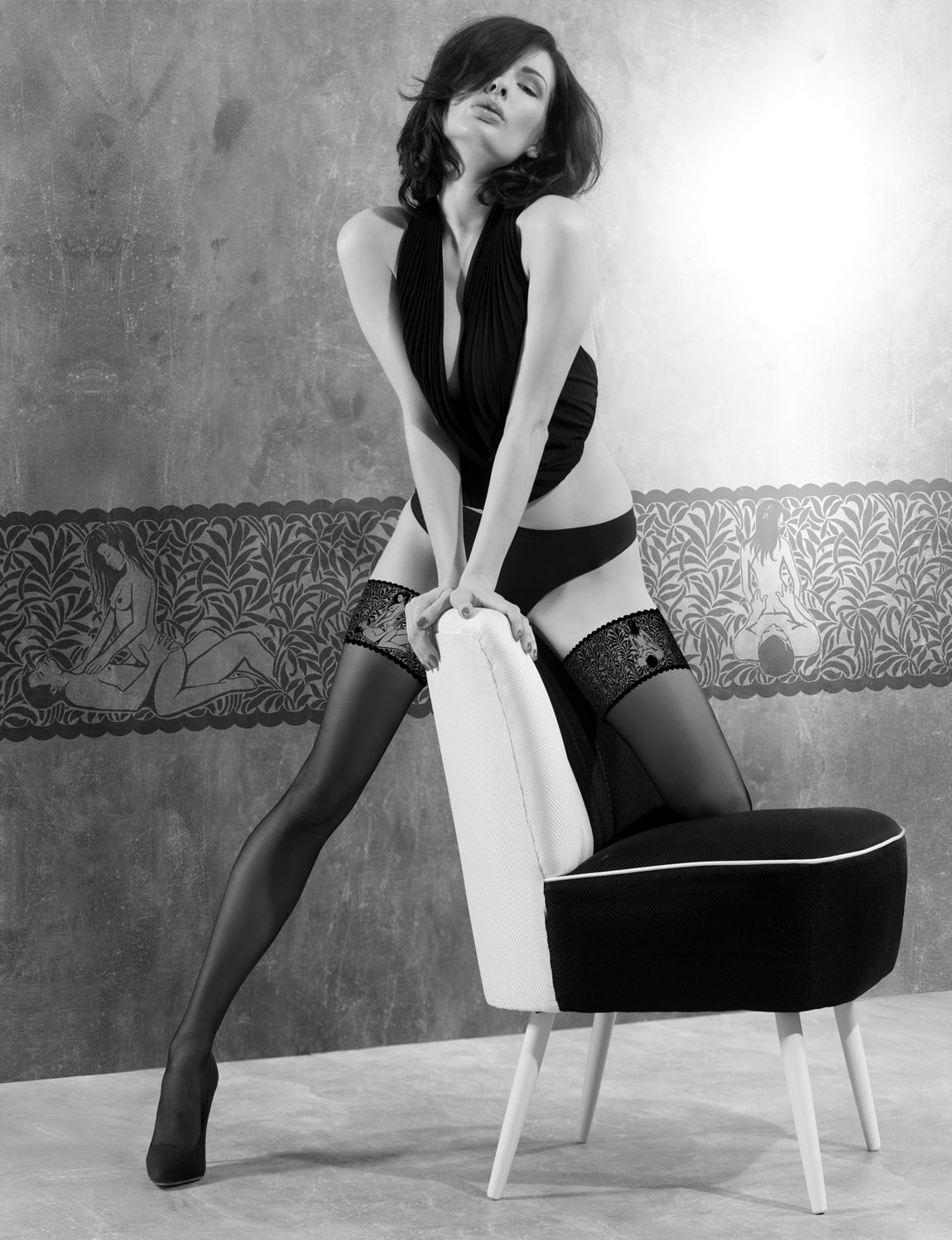 The hold-ups are available in two sizes to fit 58-68cm thigh circumferences. They cost 39.90 PLN which currently works out at roughly £8.30, $10.70 or 9.50€, so they're not going to set you back much at all. Even the shipping cost is low at less than half the price of the hold-ups, regardless of destination, though they appear to only be delivering to Europe and Russia.
Update 03/06/17 – I contacted the brand to clarify where they ship to. Although you can select from a list of countries at checkout, they only deliver to Poland – confusing! A few UK stockists I've found are APM Fashion, Sassy Star and Room 69, all charging £11.
US customers can get these for $25 with $1.50 shipping direct from Gatta's US website – a bit pricier but you don't have to worry about customs charges or lengthy delivery times.
What do you think of Gatta's illustrated Ars Amandi stockings? Will you be buying a pair? I might!