Disclosure: I received this bra set free of charge from UK Lingerie to review. Links with a * are affiliate links.
Regular readers may recall my review of Aubade's Bahia set from 18 months ago. It was my first time trying this longstanding icon of French lingerie (Aubade was founded in the 1950s) and my impressions of it were mixed. On the one hand, the sizing felt off and the quality a little lacking. But on the other, it was eye-catching and comfortable, enough that I didn't rule out giving the brand another go.
A few months ago, UK Lingerie* sent me the Plunging Triangle Bra* and St Tropez Brief* from the brand's Femme Aubade collection. Whereas Bahia is actually Aubade's cheapest range, this new set is a fair bit more expensive at £160 (~$208 / ~183€) – so my expectations were high!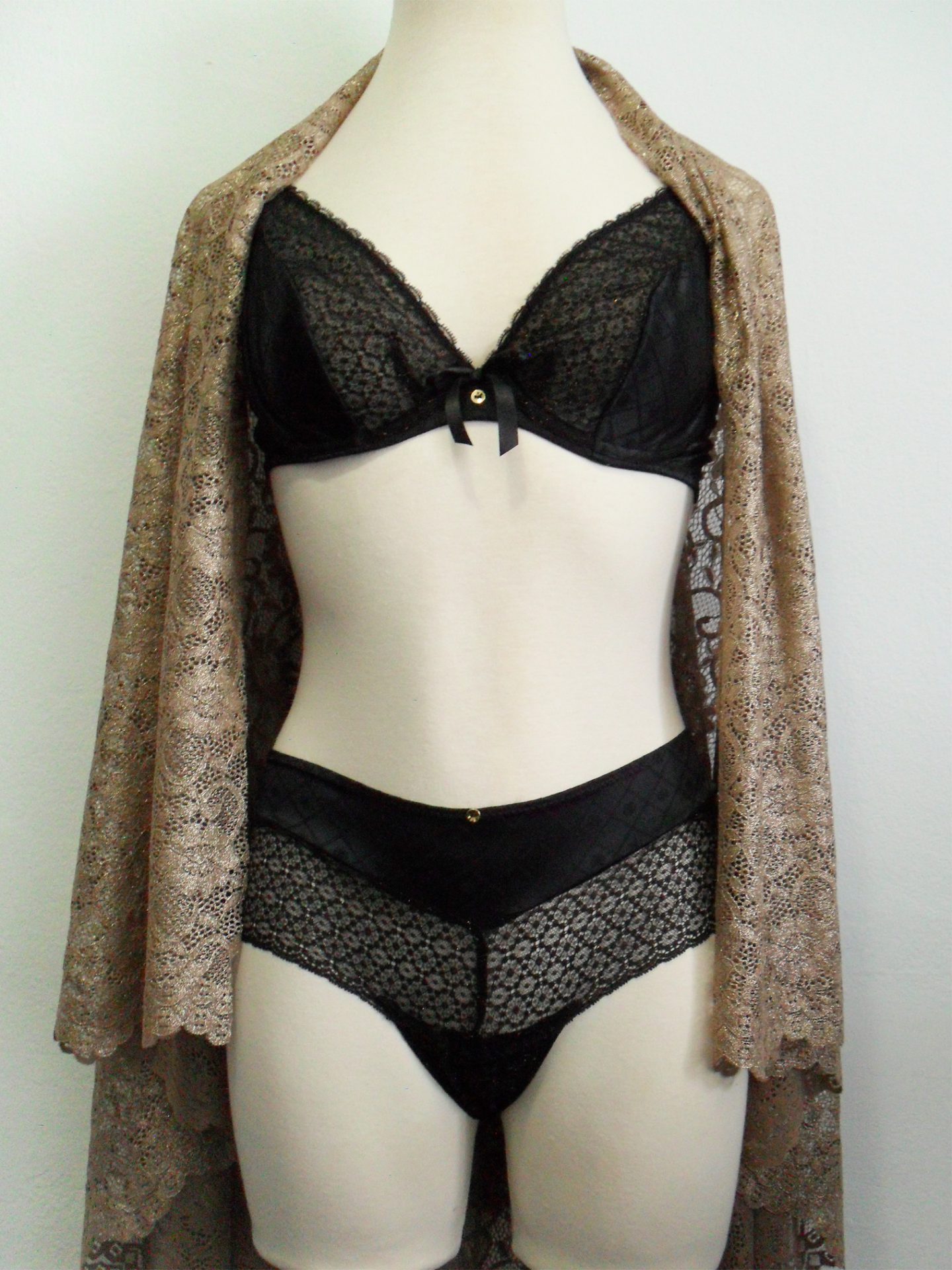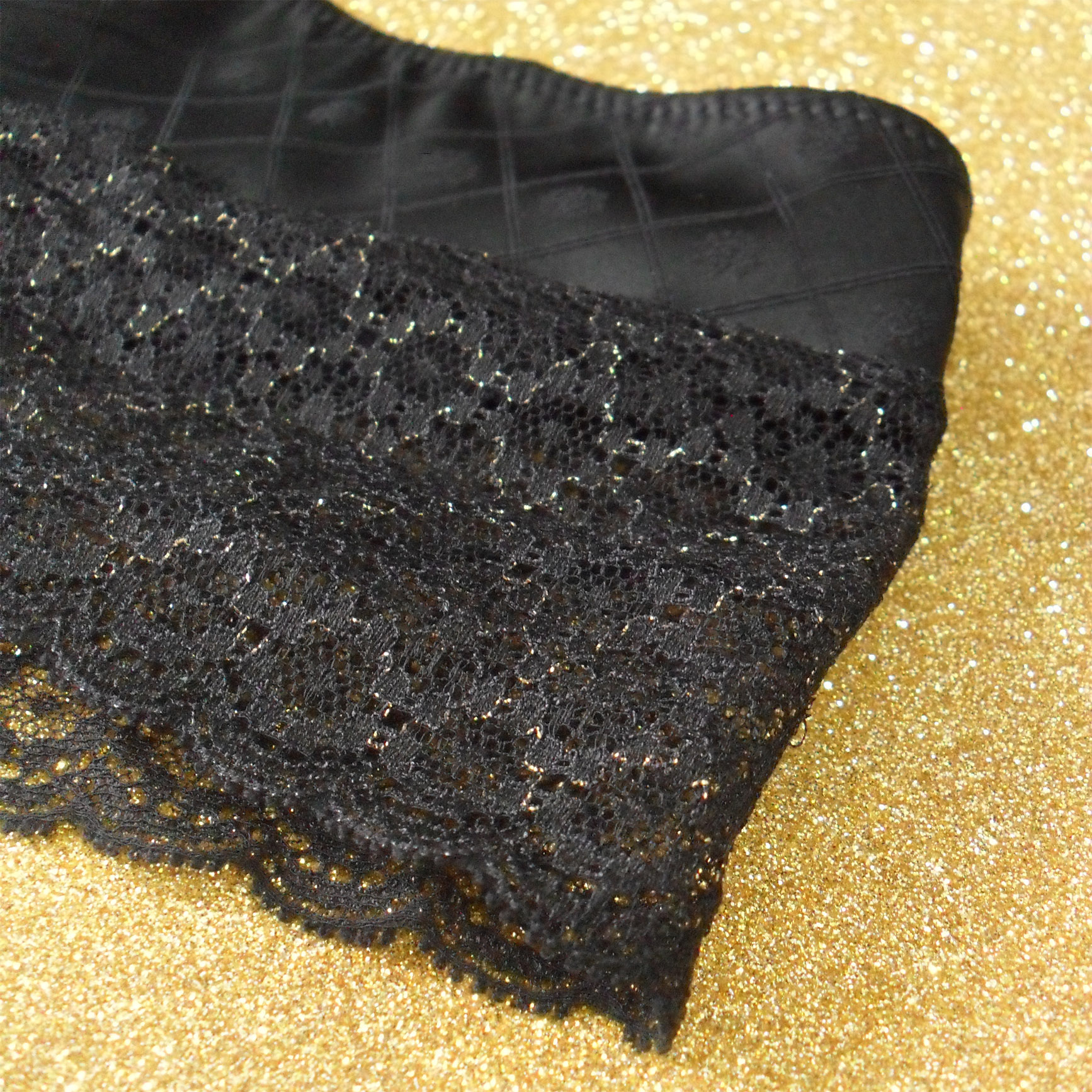 Femme Aubade is made from a combination of jacquard satin and sheer, geometric Leavers lace that incorporates a hint of metallic thread. Right away, this set looked much more luxurious to me than the Bahia. Everywhere you look, there's a beautiful little detail – the miniature buttons, the delicately-scalloped cup edges, the straps…
The straps are actually one of my favourite things about this set. They're made from adjustable satin elastic at the back, but over the tops of the shoulders they're made from backed lace and accented with tiny golden studs. Not only are they gorgeous, they're thicker than usual too which means they're less likely to dig in.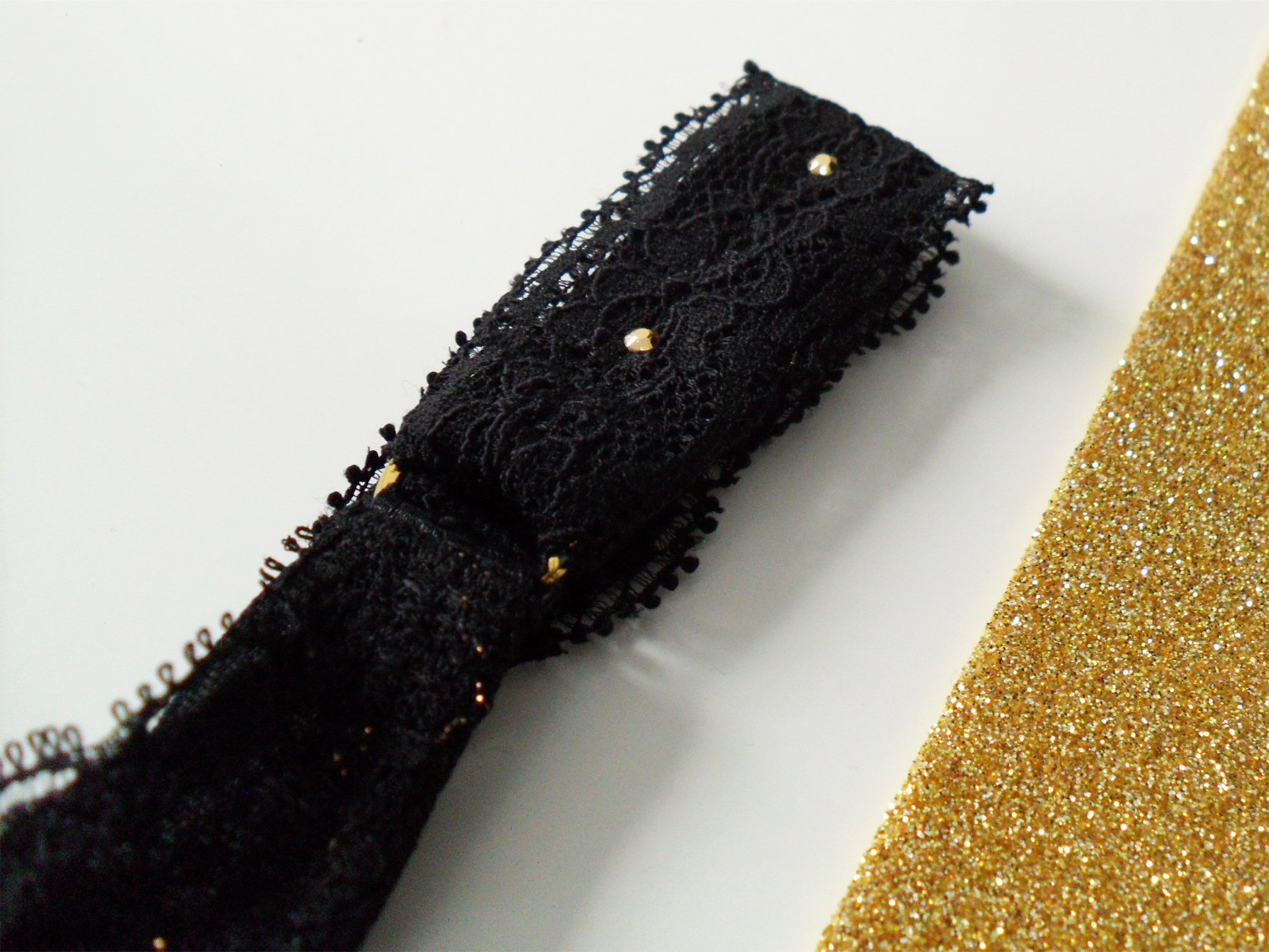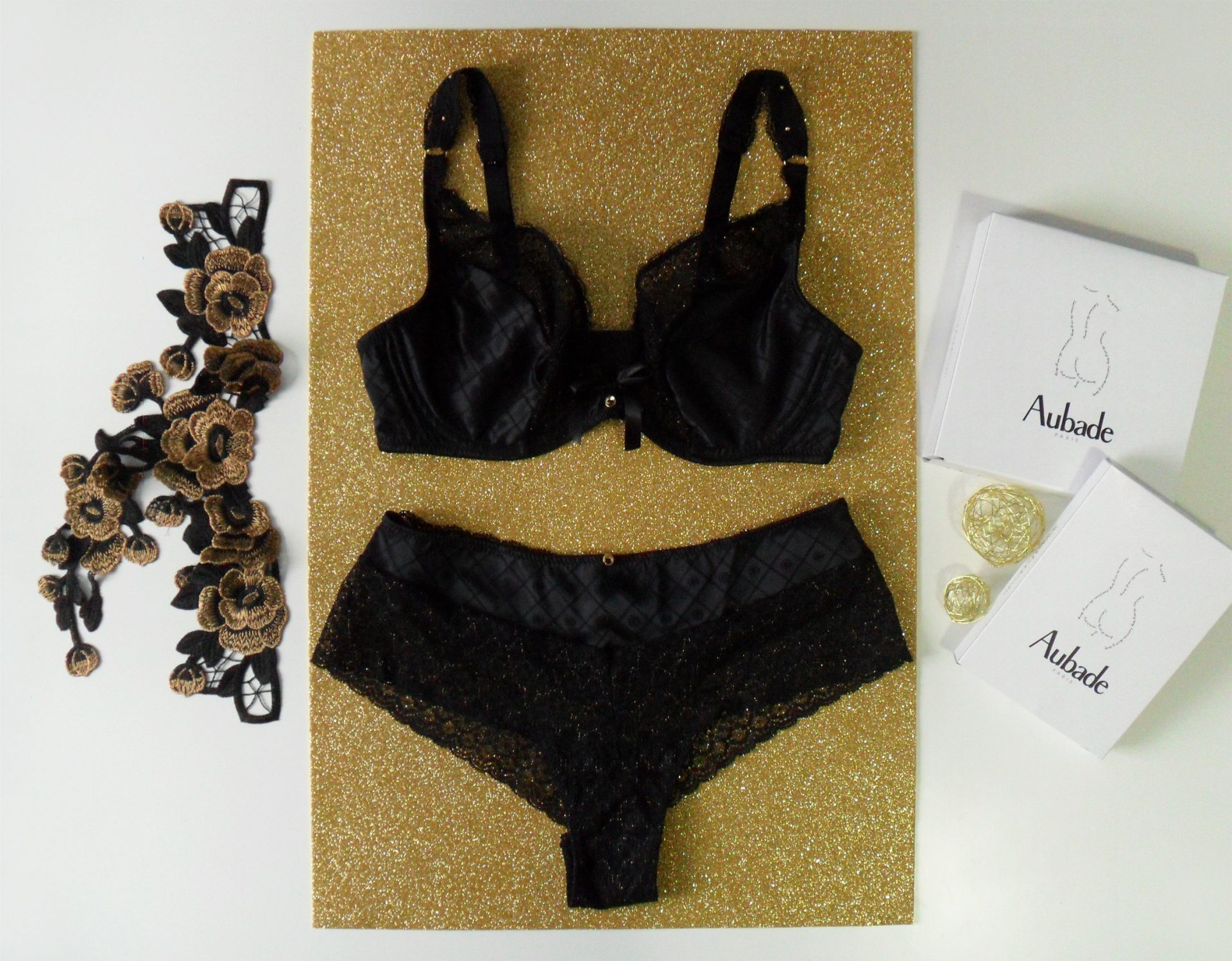 This is one of those sets that I can completely forget I'm wearing. It's just that comfortable. The lace, despite the lurex thread which can sometimes be a bit scratchy, is super soft. I don't notice the wires at all either, or any of the internal seams. To me, this is as much a sign of a truly luxurious lingerie set as simply looking pretty.
I did have one issue though which was, like before, the sizing of the bra. The Bahia fit about half a cup size too big, and the Femme Aubade is the same. Rather than size down into a 32C this time (which ended up being a bit too small), I stuck with the 32D but sewed in some darts to get rid of the wrinkling on the cups. The photos in this post were taken before adjustments, so you can see the design exactly as it would arrive.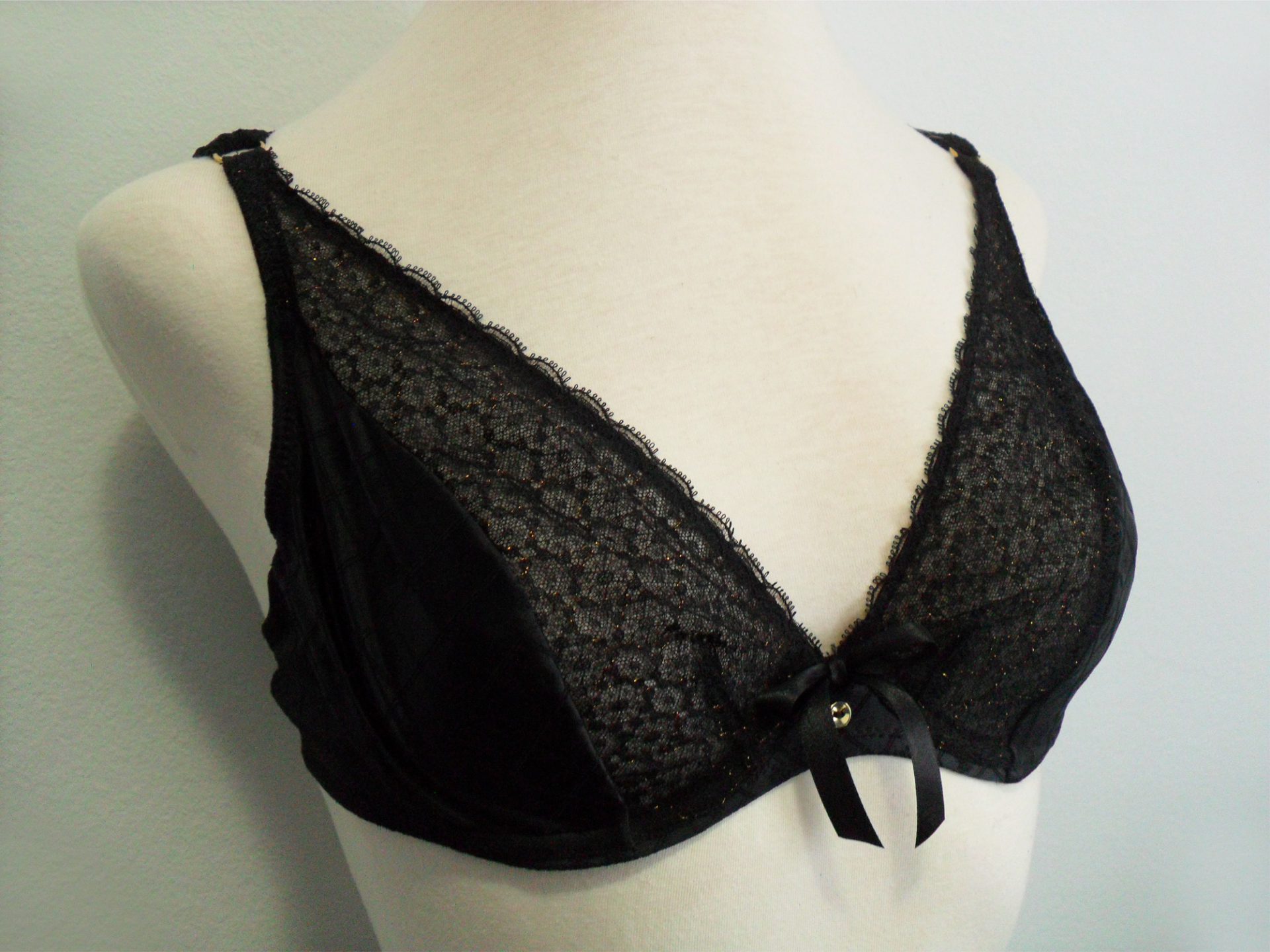 This doesn't feel like a heavy-duty support bra, in the same lifting-and-rounding way that a 3-part seamed one would. However, as someone on the cusp between core-sized and full-busted, I find it perfectly fine for daily wear. The band is a little too loose for me, since I usually wear a 30, but that means it's true to size. The cups are lined with mesh for added strength, and the tall cup shape – which reaches practically to the shoulders – means there's no way you're going to fall out of this bra if you run up a flight of stairs.
I haven't spoken much about the knickers yet, but they're lovely. The arcs of lace at the back are very pretty, and I think this cheeky, somewhere-between-a-brief-and-a-thong cut is my favourite knicker shape ever. It definitely makes me look like I have more curves! Apparently it's very popular in France, and Aubade offers it in practically all their ranges.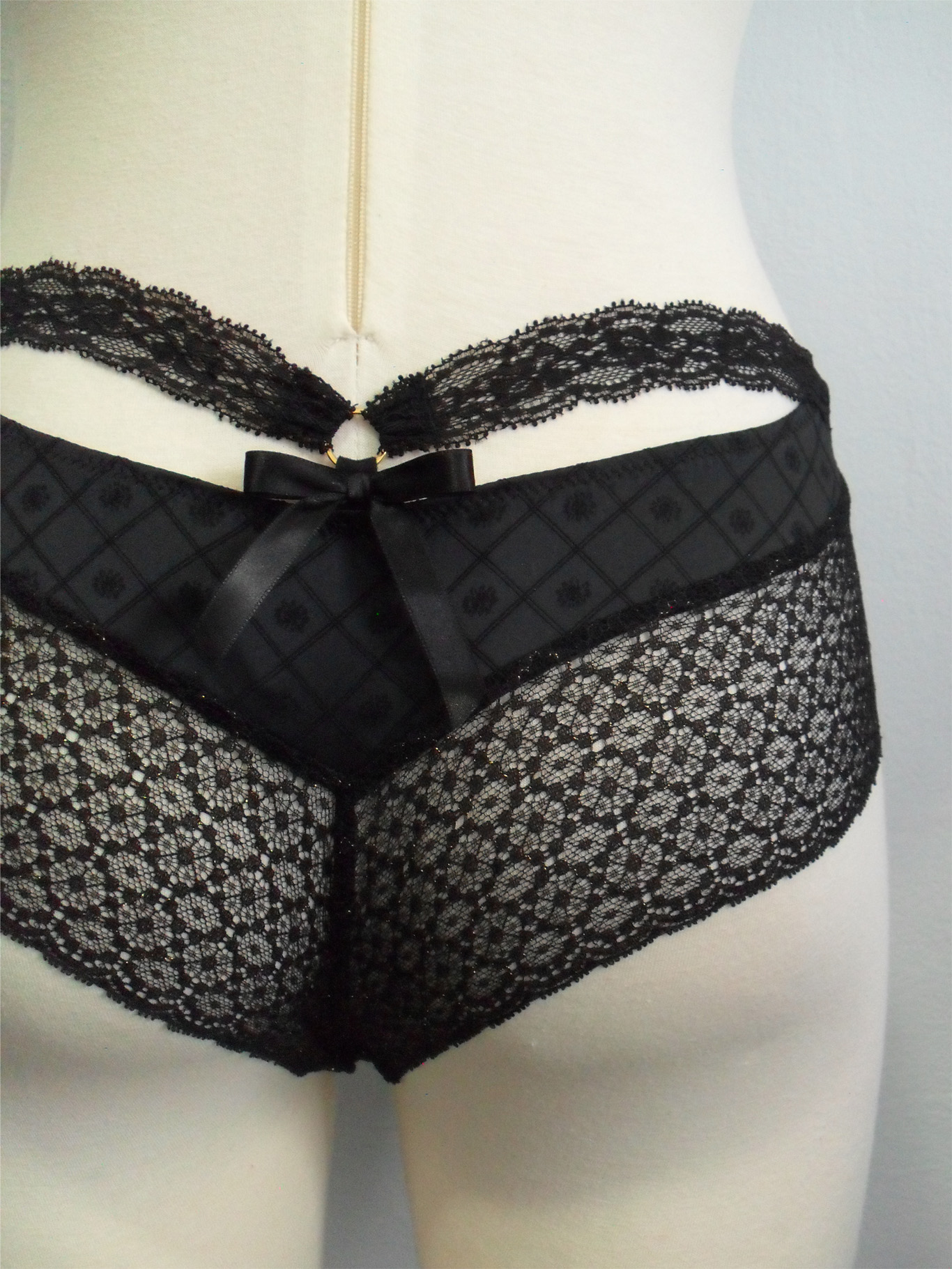 UK Lingerie is only stocking the knickers from a size S and up – equivalent to an Aubade size 2 – and I would normally wear an XS. So the lace is a bit loose and not sitting flush against my skin as shown on the website model, but they're perfectly wearable. Stick to your usual size in these if possible.
All in all, I've been super impressed with the Femme Aubade. Usually, I would be a bit miffed to learn that a £95 bra is made from polyester satin rather than silk, but in this case I don't actually mind. This particular satin still looks and feels like a high-quality fabric, and the lower portion of the brief – where breathability really matters – is made from the sheer lace and with a cotton gusset.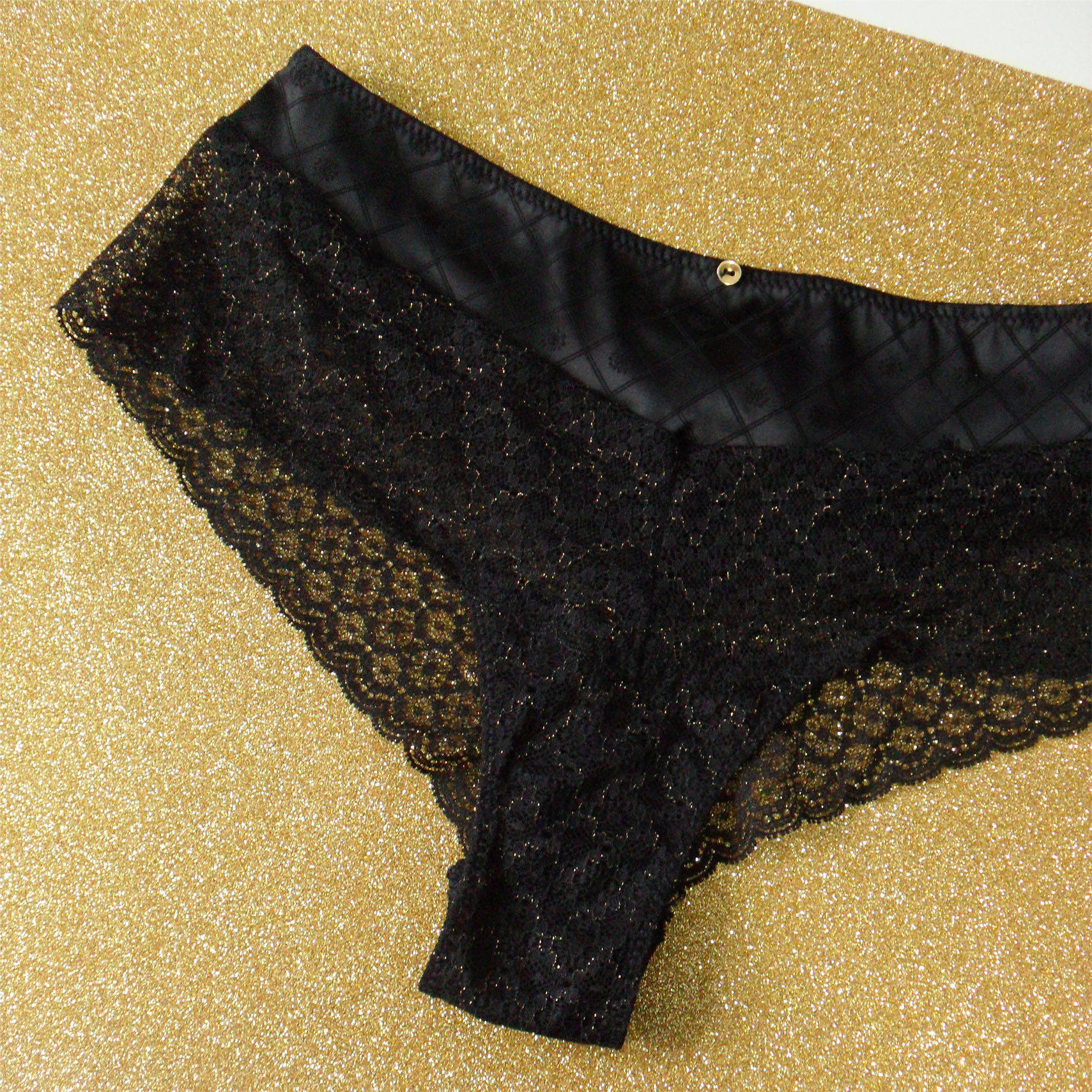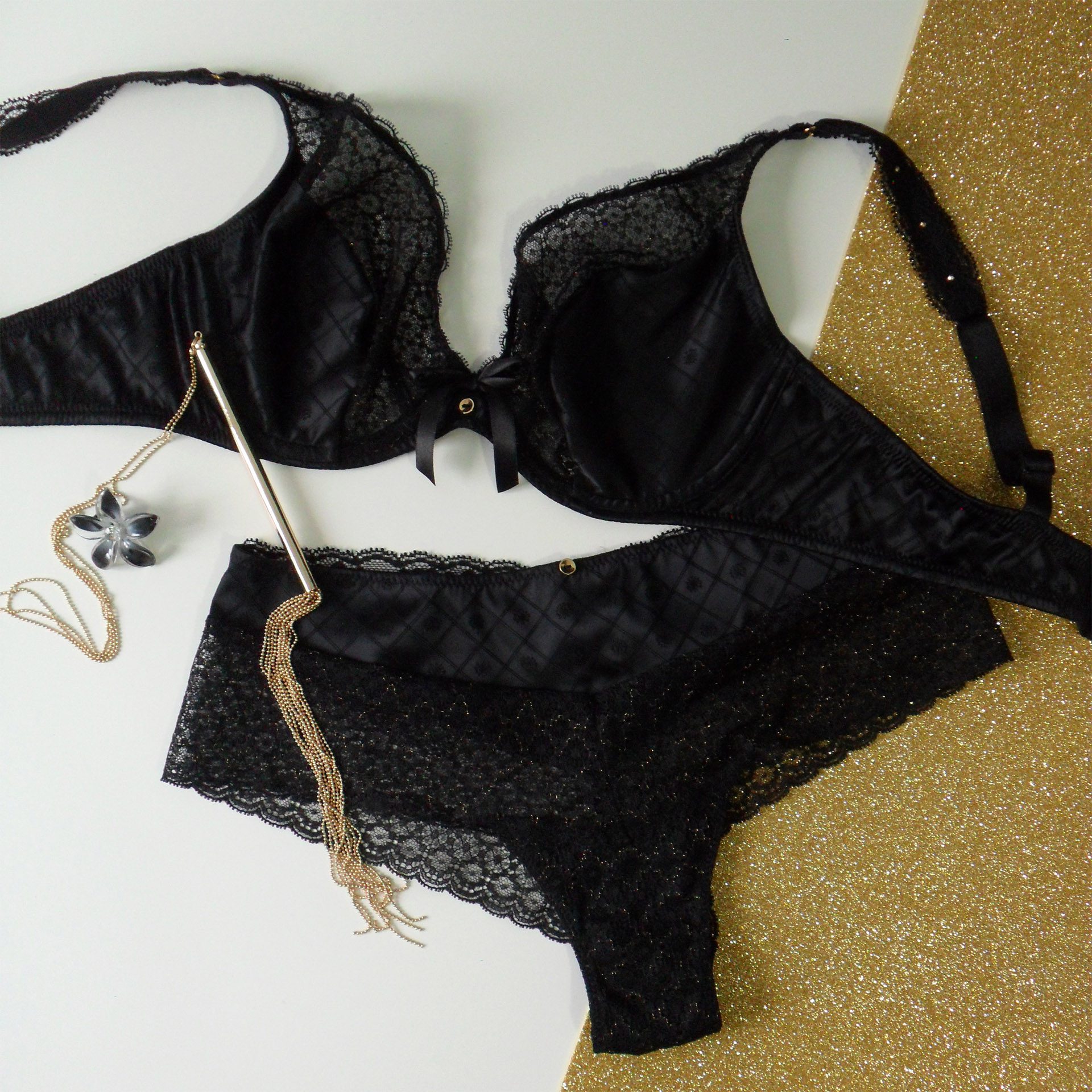 To me, the Femme Aubade epitomises what French lingerie is famous for – elegance and understated luxury. This is a bra set that will still feel stylish ten years from now. It's not trying to be flashy. In fact, everything about the design is quite subtle – the black embroidery on the black satin, the barely-there gold thread, and the teeny tiny buttons and studs. But it's beautiful, and looks expensive.
If you love the fabrics but not the shapes, note that there are other pieces in the Femme Aubade collection. You simply have to see the bustier*, and there's also a padded bra*, a balconette bra*, a bikini brief* and a thong*. You can get 10% off at UK Lingerie with code AW10.
What are your impressions of French lingerie? Do you like Aubade, and this design in particular?