Disclaimer: This blog post contains affiliate links.
It took me a little while longer than usual to put together this week's Lust List – unfortunately not much really caught my eye this past seven days! However I did spot one absolutely beautiful set on Facebook that just had to be included, and after a little digging I finally settled on two more equally stunning lingerie sets. Here goes…
1. Agent Provocateur Gene Corset
(£950) in Purple – pictured above
Back in 2011 Agent Provocateur released what is quite possibly the most beautiful piece of lingerie ever made, the Gene corset in navy blue, as part of their deluxe Soirée collection. Then, they brought it out in ivory. Now, they've done it in a gorgeous, rich purple colour and I've fallen in love for the third time!
Unfortunately at this price it's firmly on the lust list and not on the shopping list, but I'm very tempted to splurge on the ivory one for my wedding even if it means selling every pair of shoes I own.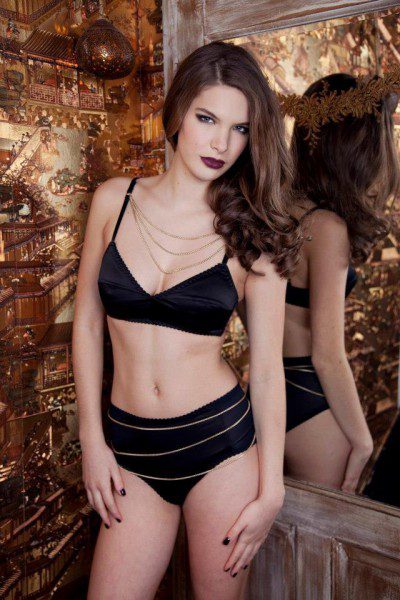 2. Playful Promises Opulence Bra Set (Price Unknown)
After including a lingerie set last week that wasn't actually available to buy yet I told myself I wouldn't do it again, but then this gorgeous lingerie set popped up on Facebook and I changed my mind. From the brand's Autumn/Winer 2013 collection 'Russian Doll' that will be out later this year, this Opulence set is very, well, opulent.
I love the chain detail on the bra and especially the knickers, but the best bit is that it's detachable so you're essentially getting two looks in one!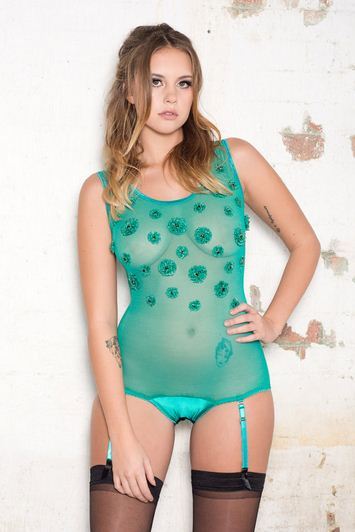 3. La Lilouche Daisy Bodysuit (Approx. £103.79)
I love everything about this beautiful bodysuit which is available in both the emerald green shown and in white – another (more realistic) contender for my bridal trousseau. The sheer mesh is topped with tons of hand-stitched ribbon flowers centred with a crystal gems. It's super decadent and just really, really unique.
Any thoughts on this week's selection? Which is your favourite piece?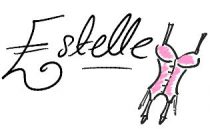 P.S. Follow this board on Pinterest to stay up to date with all the gorgeous lingerie featured in the weekly Lingerie Lust List.