Note: This article was updated on 4th November 2016.
Obviously, I love independent designer lingerie. I make it, I sell it, I blog about it and I most definitely buy it. However, when it comes to mass produced vs. indie lingerie, I don't think you have to choose a side. Lingerie that's made in China has a pretty bad rep but whilst some of it definitely deserves that, it doesn't all. Here's why I'm defending (some) Chinese-made lingerie…
Myth #1 – Lingerie that's made in China is of poor quality
This is by far the biggest reason that many people avoid buying lingerie that's been made in China. I've seen terrible-quality lingerie from China, but I've also seen poor-quality lingerie made right here in the UK.
Many luxury lingerie brands such as Mimi Holliday and Agent Provocateur outsource production to China, and I own many excellent-quality sets (here's an example) that were made in China.
Lingerie production often requires expensive, specialised machinery – such as those that make molded cups – and that technology is hard to find in the UK or even the US. China on the other hand has plenty of factories with this equipment, and a workforce skilled in using it.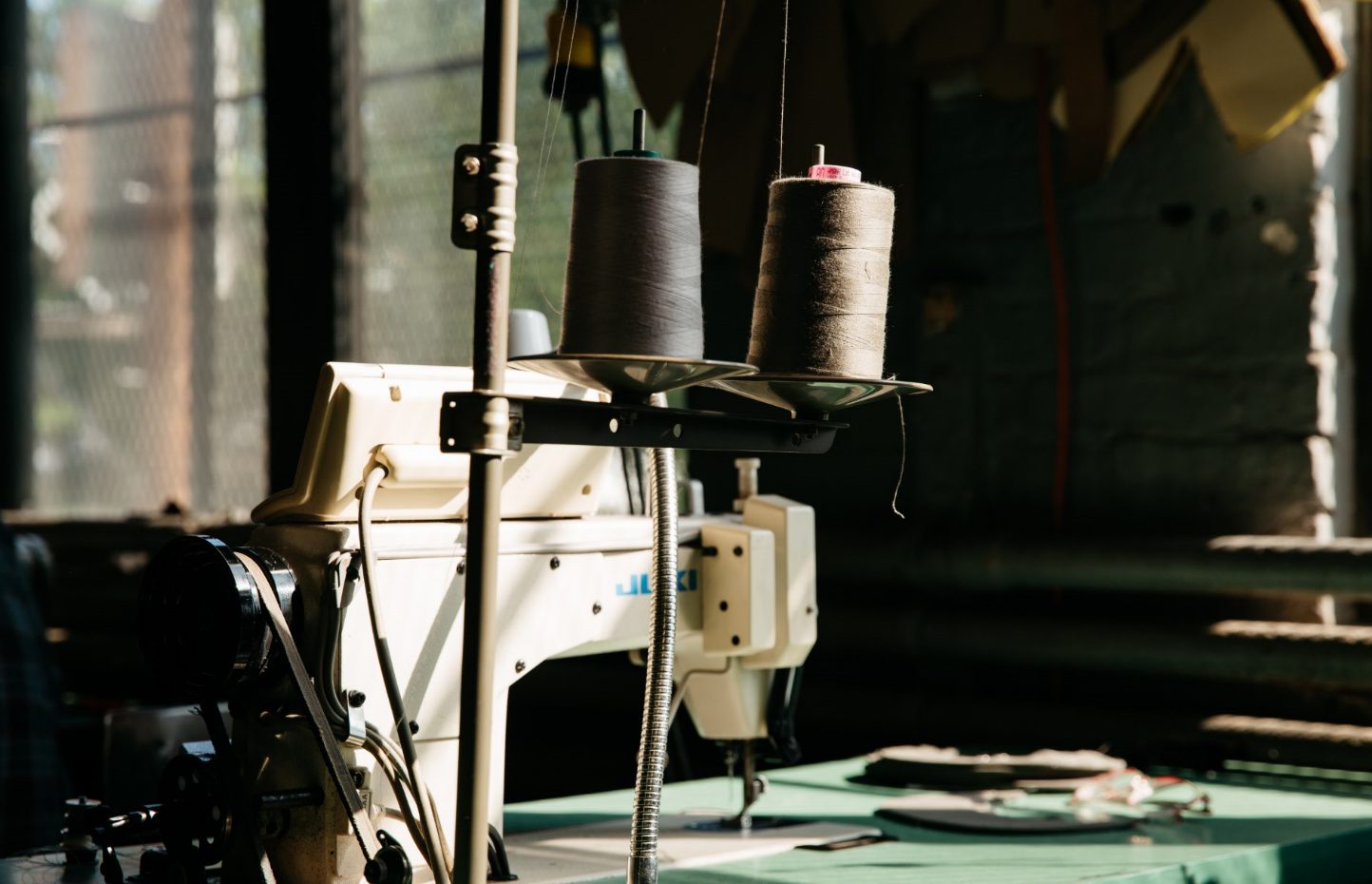 Myth #2 – Garment factory workers work almost for free
This is another big one, and even if the garments are gorgeous many people still prefer to shop elsewhere from a brand that pays its workers a fair wage. Now, I'm not defending Chinese wages here which are well known for being low, but they might not be as terrible as you think.
A significant number of lingerie factories (mainly those producing low-quality lingerie) are located in the Guangzhou disctrict where the minimum wage is 18.3 CNY per hour (approximately £2.17). Considering that the minimum wage in the UK is currently £7.20 per hour for workers aged 25 and over, at a first glance it's hard to work out how someone could survive with Chinese earnings.
Wages, however, are only relevant to the cost of living, which is considerably lower in many parts of China than in the UK. In fact, China itself is aware of the relationship between wages and cost of living, which is why they have a different minimum wage in different regions. To put things into perspective, a one-bed apartment outside of the city centre in Guangzhou costs around £250 in rent each month according to this site, which is far below what you'd pay anywhere in the UK.
Also, let's not assume that all Chinese lingerie factory workers are on the absolute minimum wage. Lingerie production is skilled work.
Myth #3 – The lingerie is all counterfeit goods
Yes, a lot of counterfeit goods come out of China, no doubt due to their lack of copyright laws. eBay and Amazon are full of Chinese copies of European or US lingerie brands, often sold using images of the original product when the actual item you'll receive is a poor-quality copy.
However, not everything that comes out of China is a copy! If you buy from a well-known brand that's made in China you can be sure you're getting an original (and possibly even high-quality, depending on the brand) piece. If you're buying on an auction site like eBay, be wary of too-good-to-be-true prices and avoid 'unbranded' items.
Myth #4 – Lingerie made in China should be cheap
Some people don't have a problem with a label that says 'made in China', but do have a problem with Chinese-made lingerie that isn't extremely cheap. Thanks to all the Chinese lingerie being sold at very tiny prices, combined with the common knowledge that production costs are much lower in China than the UK, there seems to be a perception that anything made in China should be cheap.
Lingerie brands that outsource to China are saving money – otherwise they wouldn't be doing it – but don't forget that they then have to pay transport and customs fees. And, like any other brand, spend money on marketing and other overheads. Labour is only one portion of what it costs to produce and sell a garment. If it costs £5 to make, that doesn't necessarily mean it can be sold for £10 and make a profit.
Believing made-in-China lingerie should be cheap is also assuming it's low quality and as I've already explained, that's simply not always true. My Mimi Holliday set that's made in China is crafted from silk and a beautiful eyelash lace, certainly not low-cost fabrics!
Myth #5 – Handmade lingerie is better
Last but not least, is handmade lingerie really all that better than what's made in a factory? This might sound weird coming from someone who sells handmade lingerie, but I use the terminology 'handmade' because it's what customers know. They associate the word with 'artisan', but in the end all lingerie is handmade. Do Chinese factories employ robots, or press a button on a machine that starts pumping out lingerie? No. The lingerie is made by seamstresses – yes, with their hands.
The quality of any lingerie depends very much on four things – the fabrics, the design pattern, the quality of the equipment, and the skill of the person making it. As I mentioned at the beginning of this article, Chinese lingerie factories have both the right equipment and a workforce that's experienced in using it. They're well-equipped to make fabulous-quality lingerie if they want to!
So, those are my arguments. What do you think of made-in-China lingerie? I'd love to hear your opinions!