Disclosure: This article is sponsored by Marks & Spencer. Links with a * are affiliate links.
Uncomfortable underwires, cups that gape/wrinkle or dig in, constantly having to pull the straps back up onto your shoulders… all of these are signs that you may need a different bra size. Breasts are one of those body parts that change size and shape as we go through life, so if you're just buying the same size you've worn for years and years without a second thought, it may no longer be the best one for you.
Even if you're confident you know your current bra size, did you know that you might need a different one in different bra styles or different brands? For example, I often need to go down a cup size in bras with tall, padded cups due to my breast shape, and figuring out your own breast shape (and then best bra design matches for it) is something a professional bra fitter can help with.
Bra fittings at Marks & Spencer
Thinking it might be time to having a fitting? Marks & Spencer, the UK's leading lingerie retailer, has been offering them for decades and currently fits around 900,000 customers every year. Their BraFit™ service* is completely free of charge and can be done in store, or via a video call (available 7 days per week) if you own a tape measure. Specialist fittings for first bras, nursing bras or post-surgery bras are available in certain stores, and transgender or nonbinary customers are always welcome.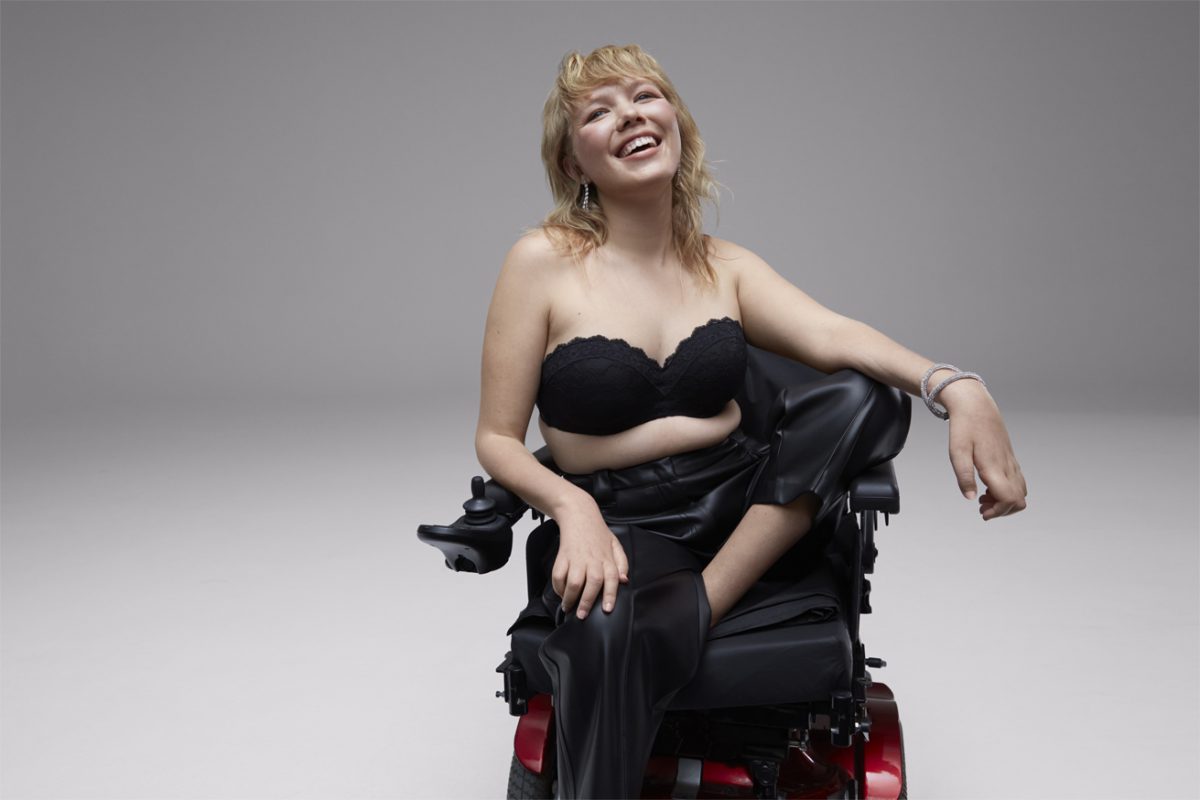 The benefits of a bra fitting
I've already mentioned a few of the problems that can crop up when you're wearing an ill-fitting bra, but there are others. These can range from generalised back, neck or shoulder pain, to chafing from the band rubbing against your skin. So naturally, improved comfort is often one of the outcomes of a professional bra fitting.
"Your bra is one of the first things you put on in the morning and one of the last you take off at night, and if you have an ill-fitting bra, you're going to be uncomfortable the majority of that time."

Marks & Spencer BraFit™ expert
Despite what all the jokes about taking your bra off at the end of the day would have you think, bras shouldn't be uncomfortable. Even underwired ones can feel 'barely there'! In a well-fitting bra, the band will be doing the majority of the support work, which takes the weight off the shoulders (something that can literally also help you to stand taller), while the wires, if any, won't be lying on top of any breast tissue. A professional bra fitter will be able to tell if either of those things aren't the case, and then guide you towards a larger/smaller band or cup size as relevant.
Don't forget, size is only one part of 'fit'. Sometimes, a bra technically fits you perfectly but you still don't like the way it looks. While Marks & Spencer also offers an online self-fitting guide and size calculator*, personally I would recommend booking a fitting because the fit expert is there to advise on styles as well as sizing.
Some bras are designed to create a perfectly smooth, rounded silhouette, and others a more natural or low-slung shape. There are minimiser bras, designed to make your breasts look smaller, and padded push-ups to make them look bigger. 3-part cups to allow for forwards projection and a narrower front profile, and vertically-seamed cups which concentrate mostly on upwards lift. Everyone has their own aesthetic preference, so be sure let your bra fitter know what yours is and they'll be able to recommend the best bra styles to achieve it.
And that brings me to the other key benefit of getting a bra fitting: confidence. The confidence that comes from finding a bra that gives you the silhouette you want, whether that's on its own or under clothing. When you feel great in your lingerie, it will show, even if the lingerie itself stays hidden!
If you want to get a Marks & Spencer bra fitting, you can book an appointment online*. You don't have to remove your bra or even your top if you don't want to (although in that case, it's advisable to wear a fitted top in a thin fabric for better accuracy), and there's no obligation to buy if you don't find a bra you love.
Did a bra fitter ever encourage you to try a style or size you wouldn't have picked on your own, and you ended up loving it? Let me know in the comments!