Historically, this is around the time of year when I'd have been putting together a list of my top lingerie purchases of the past twelve months. I stopped doing that a few years ago when I cut down on how much I was buying, but this year in particular I've bought less lingerie than ever before. Just three purchases.
It's not a budget thing – ironically, this has also been the year when I've had more disposable income than ever before to tick things off my wishlist. Instead, it's a reflection of the way my shopping habits and priorities have changed in general. I've previously written about how I've been trying to live more sustainably since 2019, and as time goes on I'm finding that the less I buy, the less I feel the need to buy. I also know I have way more lingerie already than is actually necessary for one person to own (especially since I find myself reaching for the same handful of pieces over and over).
When I do shop for clothes, a signficiant number of my purchases nowadays are second hand and, especially when they're not, I put way more emphasis on natural, biodegradable fabrics. Which is one of the reasons, I guess, for my lack of lingerie purchases lately. So much of what I'm drawn to is lacy, and modern lace is usually nylon, a synthetic fibre. I'm not saying I'll never buy lace lingerie again (it's what brings me joy, after all), but seeing nylon listed in the fabric contents does make me pause and reconsider in a way it never used to.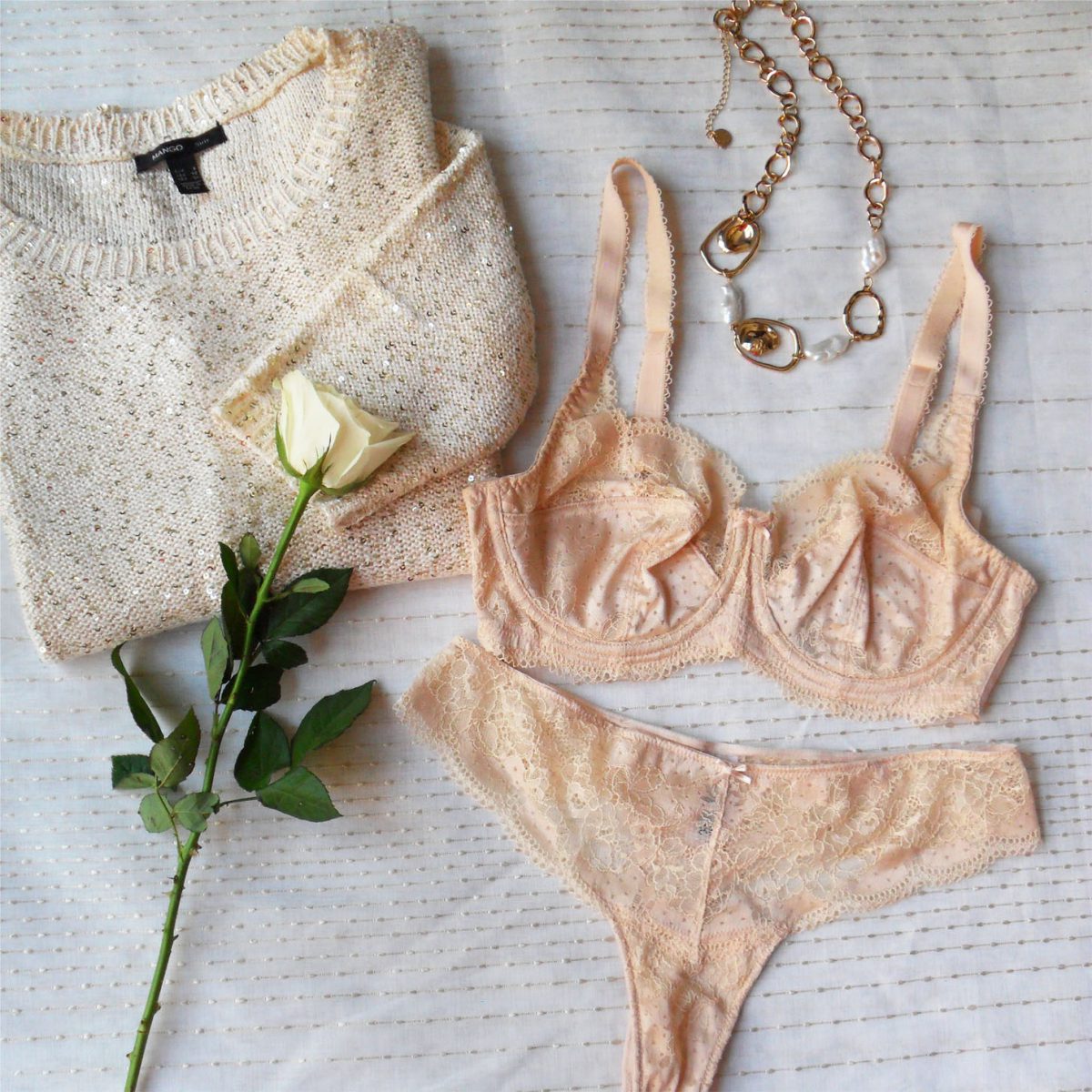 I also like to think I've finally learnt how to avoid impulse purchases. I've stopped going to clothing websites or stores just to have a browse. When I shop now, I do it knowing exactly what I'm looking for, and it'll be something I've been thinking about getting for months and have already figured out how it will slot into my wardrobe – what I can wear it with that I already own, or what its 'purpose' will be. And I'd definitely describe the three lingerie purchases I made this year as practical, purpose-oriented ones.
So, what were they? They're pictured through this post. One was a duplicate Panache Clara set in colour 'Chai', the same as I reviewed back in July. I spent so much of summer 2021 to summer 2022 in the Clara that I knew I'd wear a second set to death too. The second item was a 100% silk skirt slip from Sulis Silks in a custom champagne colour to match the Clara. I adore white and cream clothing, and I'm always in skirts and dresses, so I wear slips to stop my underwear showing through. But I only had a couple and was forever needing one when they were both in the wash, so I bought this Sulis slip to fill that gap.
The third purchase was an Eleanor thong in 'Hazel' coloured silk from a Harlow & Fox sample sale, which I bought to match with my Emma Harris Melody bra since the actual matching brief has gotten damaged. (They're not quite as close a colour match as they looked online, unfortunately, but I don't think it's too noticeable!). I am still planning to repair the original, and it's another bra I've been wearing non-stop so with two coordinating bottoms, I can wear it even when one is in the wash.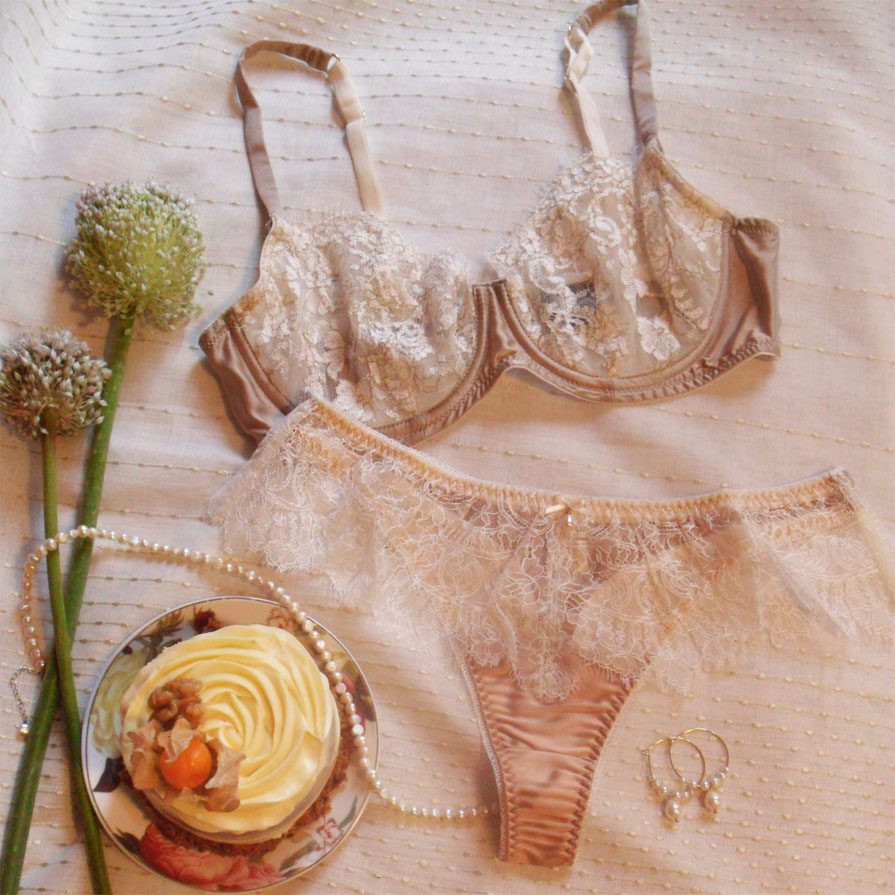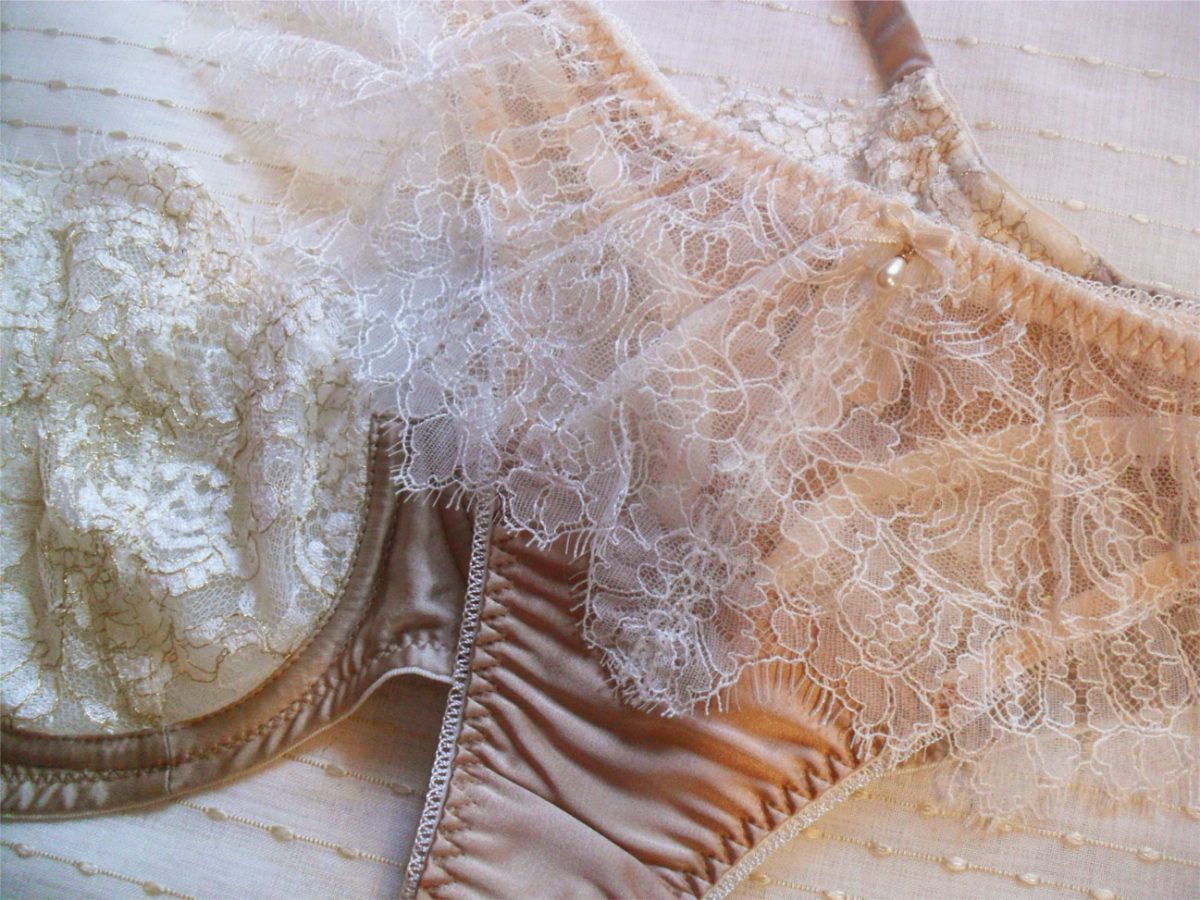 What does this mean for the future of me running a lingerie blog? I'm not going anywhere! I still love writing about lingerie. I still get just as excited as ever when I come across incredible designs or intriguing new brands, I just don't necessarily feel the burning desire to own them like I did before. So, I guess maybe there'll be fewer product reviews, but the blog has already been heading in that direction for some time. We've published half as many reviews this year than in 2021, when there were already fewer than in 2020, and that was fewer again than in 2019…
I think there's plenty to talk about on the topic of lingerie besides just reviews. But if lingerie reviews are what you come here for, there will no doubt be some. For one thing, I'm the owner of this site but not the only person who writes reviews for it. I also do feel like part of my job here is to try out new brands and share a detailed expert opinion, so that the thousands of people who visit this site each month can make better-informed, more thoughtful purchase decisions for themselves.
But moving forwards, I'm really doubling down on any future lingerie purchases I do make being at least one of the following: practical things I know I'll wear on repeat, sustainable/indie brands I feel strongly about supporting, or well-made luxury pieces I'm positive I'll cherish and wear for years to come. If they tick all three boxes, even better!
Have your lingerie shopping habits changed at all over the course of 2022? Do you have any lingerie-based goals for 2023 that you'd like to share?