Disclaimer: This blog post contains affiliate links.
I love corsets but I also have a thing about matching my lingerie and, more often than not, corsets are sold as standalone pieces without coordinated bras or knickers available. I usually get around this by sticking to plain black corsets, but sometimes it's nice to be a little more adventurous and vibrant.
So today I thought I'd round up some colourful underbust corsets and the bras and knickers you can wear them with to make it look like a set…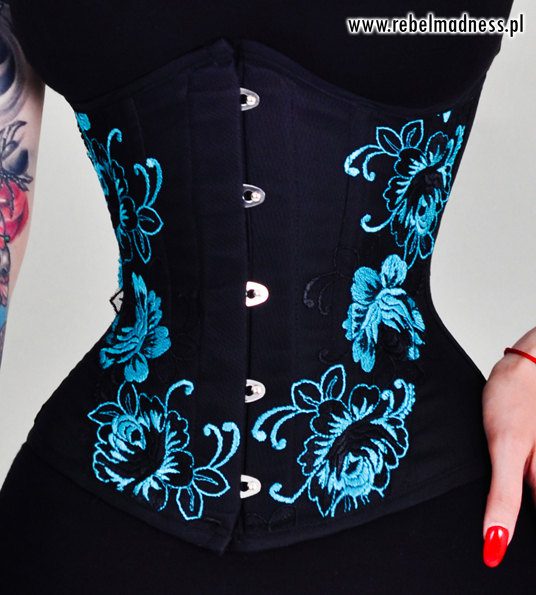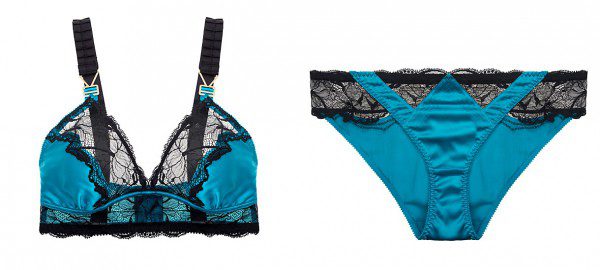 Rebel Madness Cyan Rose Corset + Stella McCartney Selma Bra and Knickers in Turquoise

This Stella McCartney lingerie set has been on my lust list for ages but I don't think it was ever available in my size. It's rapidly selling out everywhere but Trashy Diva still has these pieces, plus an underwired bra and a thong, in quite a few sizes.
The bold, turquoise blue with black lace is a near-perfect match for this black Rebel Madness corset with its embroidered flowers. The corset too is on my lust list – I almost bought it last week before someone pointed me in the direction of one I liked better, but I'm still considering going back and buying this one too next month!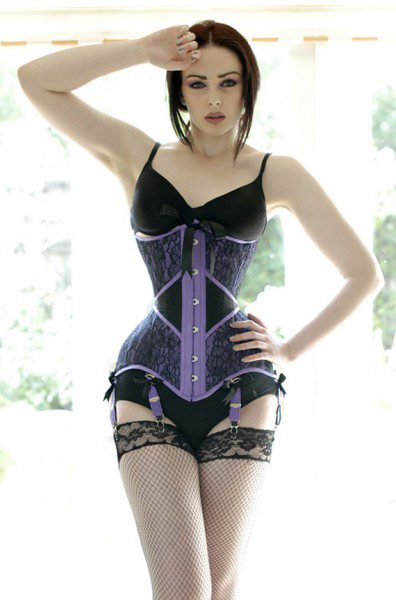 Morgana Femme Couture Italian Lace Corset + Angela Friedman Margot Bra and Kiss Me Deadly Dusk Knickers
This beautiful, Italian lace-topped corset deserves equally luxurious lingerie to accompany it. The Kiss Me Deadly silk chiffon and English lace knickers in dusky purple are a great match for the black-and-lavender corset. I couldn't find a colour-matched bra, but this super-delicate, sheer French lace one from Angela Friedman is a nice contrast to the opaque corset and it keeps up the trans-European lace theme!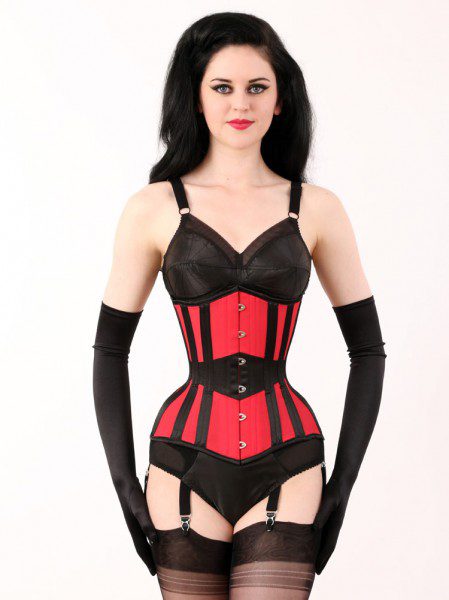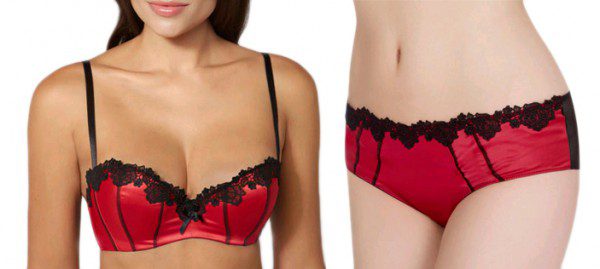 What Katie Did Semi-Sheer Morticia Corset + Boux Avenue Tamara Bra and Knickers
What Katie Did's Morticia corset is another item I've been wanting to add to my lingerie collection for a long time, and although when I finally do get it I think it'll be the classic black version, this bold red and black striped one is definitely eye-catching. I think it would look great alongside Boux Avenue's Tamara bra set which also incorporates stripes into its design.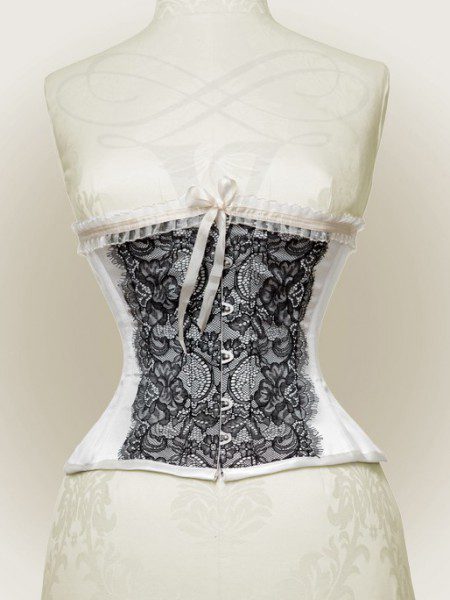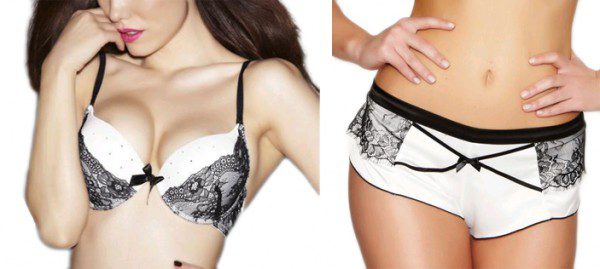 V Couture Thalia Corset + Ann Summers Extreme Boost Plunge Bra and Isis Shorts
Okay, I sort of cheated here – monochrome isn't colourful, but it's not plain black so I'm including it here anyway. Ann Summers actually have a few white bras with black lace so if an 'extreme boost' bra isn't your thing you might find something else there that is.
The mainly-white colour palette of these pieces with a black lace overlay mimics the corset's look and would be a great match for it. (Alternatively, I think the sheer black bra by Angela Friedman above and some sheer black lace French knickers would look amazing too!)
Do you match your corsets to the rest of your lingerie?