Disclaimer: This blog post contains affiliate links.
In the run-up to Christmas I'll be posting a series of posts about handmade lingerie in all the colour schemes that remind me of this wonderful time of year. I thought I'd start with the one that springs to mind first – red!
From the vivid hue of holly berries to the darker burgundy of mulled wine, red is a Christmastime classic and personally it's my favourite lingerie colour all year round too. Here are some gorgeous, handmade red lingerie pieces to treat someone (maybe yourself!) to this year…
Lalilouche Stella Bra – $100 (approx. £65)
Lalilouche Stella Knickers – $88 (approx. £57)
Just about everything this India-based brand has ever designed has been on my wishlist, and this seductive red silk and chantilly lace bra set is no exception. The knickers have a peephole-style back and a cheeky sheer lace panel at the crotch. I think I'll make it my New Year's resolution to finally buy something from Lalilouche, maybe even this set for Valentine's Day…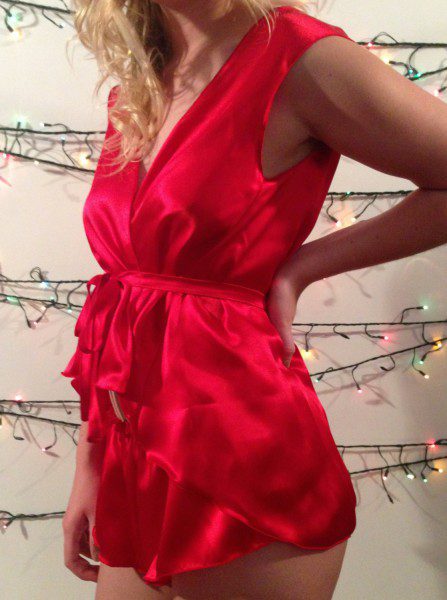 Desvalido Australia Wrap Camisole – AU$45 (approx. £25)
Desvalido Australia French Knickers – AU$45 (approx. £25)
I love the simplicity of this elegant sleepwear or loungewear set. I also think this is a fantastic price for silk (particularly considering it's also handmade) but if it's stretching your budget, Desvalido Australia also make a polyester satin version that comes in at around £33.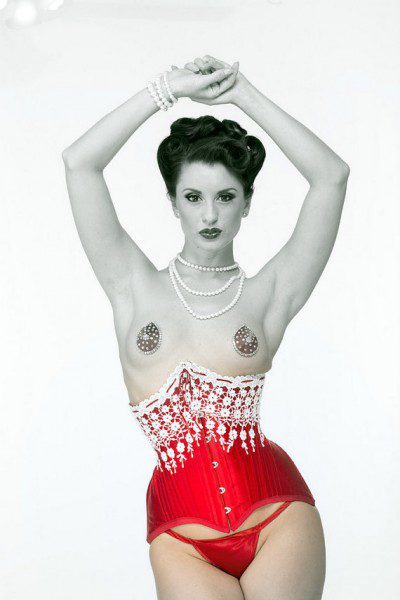 La Belle Fairy Underbust Corset – $559 (approx. £365)
For a truly indulgent Christmas treat, what better than this beautiful underbust corset that's based on an Edwardian pattern? The white Venetian lace trim reminds me of dripping icicles! If you happen to require a 22″ size (best for a natural waist of 24-26″) you can get a pre-made sample here for the vastly reduced price of £202!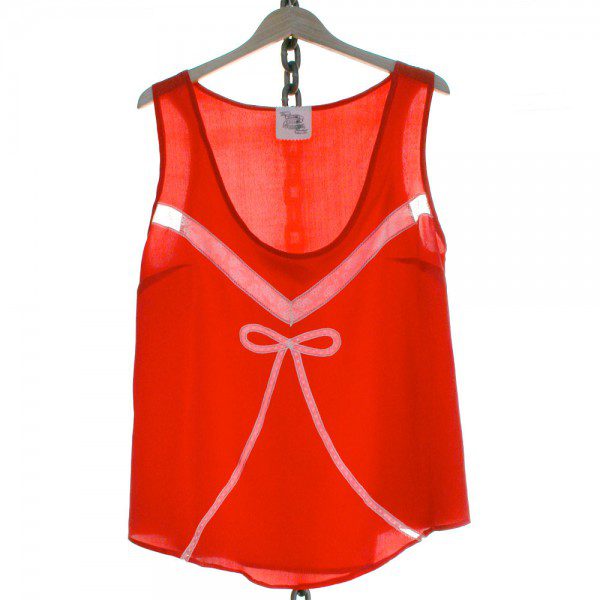 Evgenia Lingerie Doris Camisole – $200 (approx. £130)
This gorgeous camisole is crafted from a bright, coral red silk. With the white vintage lace inserts the colours are oh-so-Christmassy, but the elegant design means it's anything but cheesy. If you're gifting this to someone and want to make it extra special, there's also a matching eye mask here.  (This brand was previously named Honey Cooler Handmade, hence the store name on the product linked to).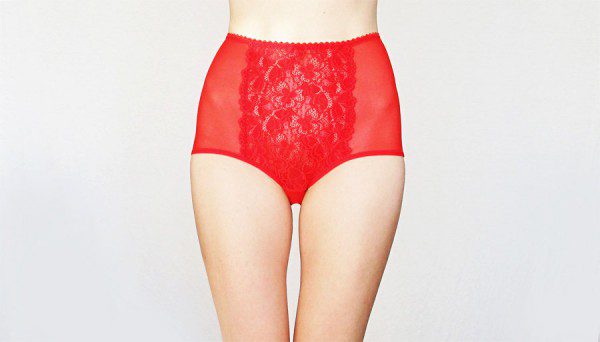 Egretta Garzetta Knickers – $40 (approx. £20)
Looking for a small but sweet treat? These simple but elegant high-waisted knickers are made from sheer mesh with a soft lace panel up the front and back.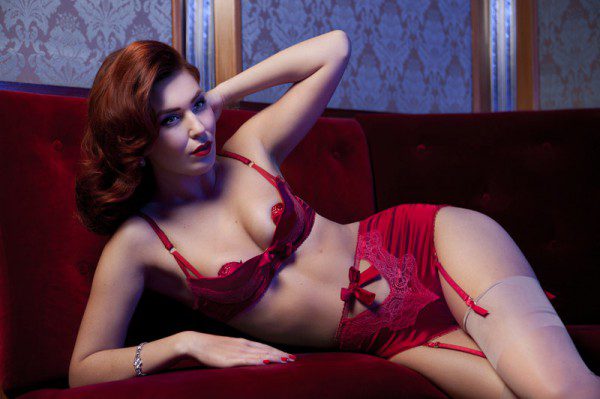 Lalilouche Cher Bra – $125 (approx. £81)
Lalilouche Cher Knickers – $90 (approx. £59)
Lalilouche Cher Pasties – $45 (approx. £29)
More Lalilouche here because I just couldn't resist! This beautiful and intricate set is made from a deep red silk with dark, raspberry pink lace, and a 'nude illusion' sheer mesh insert on the knickers. The pasties alone make for a gorgeous stocking filler and come presented in a silk gift bag so you don't even have to worry about wrapping them!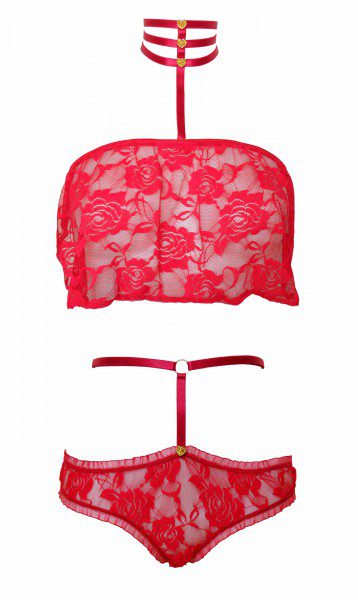 Esty Lingerie Beloved Camisole – $76.99 (approx. £50)
Esty Lingerie Beloved Knickers – $61.99 (approx. £41)
One of my own designs here, which I'm including seeing as I designed it especially with Christmas and Valentine's Day in mind. The camisole is based on my popular triple-choker strap, made more luxurious with metal and crystal heart beads. It featured in this 'winter wonderland' style shoot by Calico PR if you'd like to see it in a super-Christmassy setting.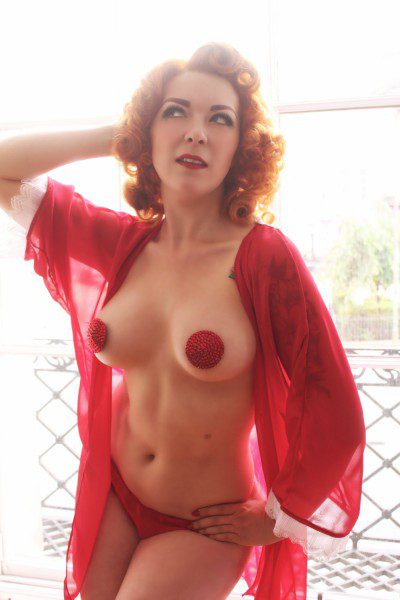 Pimp My Pants Kimono – £37.99
This sheer red kimono is great for lounging around and, like the Evgenia Lingerie camisole above, the white-tipped sleeves give it just a hint of Christmas theme without verging into cheesy or tacky territory.
Are you planning to buy some red lingerie this Christmas, for yourself or for a loved one?