Disclaimer: This blog post contains affiliate links.
Marks and Spencer is a lingerie classic. It's the biggest seller of lingerie in the nation and although I find most of the designs just plain 'nice' rather than beautiful or amazing, there are some hidden gems in there too.
When it comes to gifting lingerie, if you're not sure of your recipients bra size loose-fitting nightwear can be a great alternative. Robes in particular are great because the wrap-around design means even if it's a size out it'll probably still fit well enough to wear.
Below I've rounded up my 5 favourite floor-sweeping robes currently available at Marks and Spencer, because what woman doesn't want to sweep around her house in a glamorous robe this Christmas?!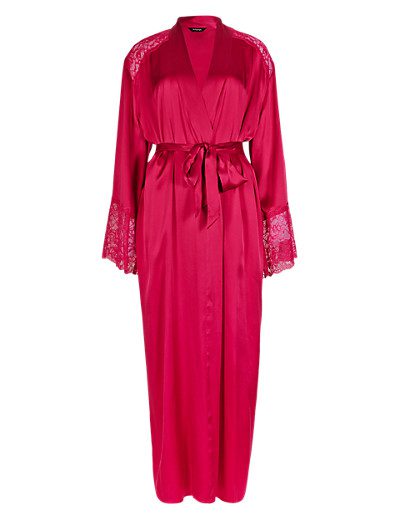 Rosie For Autograph Pure Silk Wrap, £99
Few things are more decadent or feel so nice to wear as a floor-length silk robe, and the gorgeous lace cuffs with a small metal 'Rosie' plaque put this one firmly in the luxury category.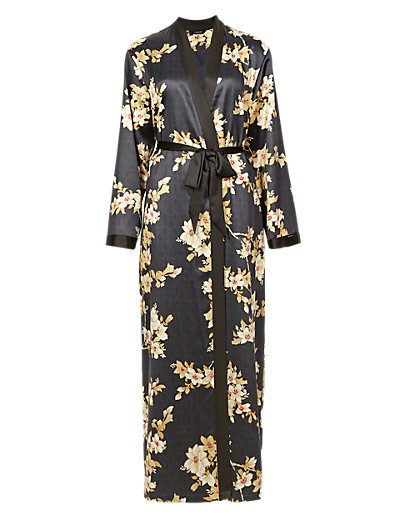 Autograph Floral Satin Wrap, £39.50
For those on a tighter budget but still after something to impress, I'd recommend this beautiful robe – check out the close-up image on the website for a true appreciation of the print, which is just lovely!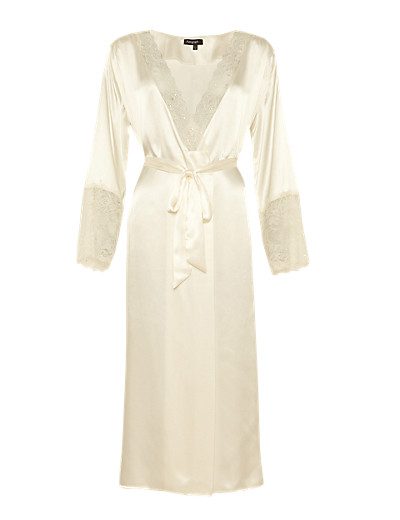 Autograph Dressing Gown With Swarovski Elements, £39.50
At the same price point, this etheral satin robe features deep lace cuffs and a lace neckline, all dotted with Swarovski elements for a touch of winter sparkle.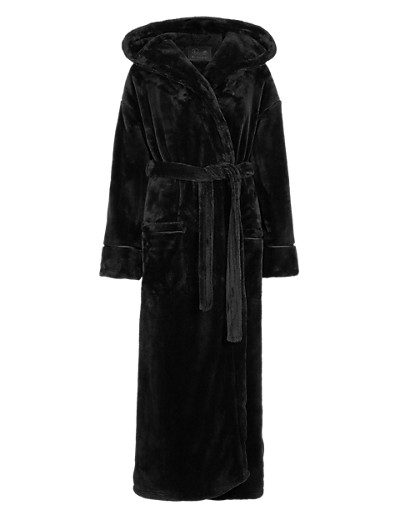 Rosie For Autograph Dressing Gown, £39.50
Silk and satin robes are lovely, but in the depths of winter I want something fluffy and warm. Thanks to the velvety black colour of this dressing gown, you can stay toasty and look good at the same time!
A Beautiful Night Floral Satin Wrap, £19.50
 The most budget-friendly item on this list, you're getting good value for money with this one – most knee-length satin wraps on the high-street cost more than this, let alone full-length ones!
Which is your favourite gown on this list?