It's that wonderful time of year again, full of tinsel and presents and brands running their best sales of the entire 12 months. So our 'top picks' posts will be starting up again, beginning with Nichole De Carle whose current sale features some truly awesome deals and eye-catching styles – I couldn't resist picking up a couple of sets for myself!
Check out the entire sale here, or read on for my top recommendations…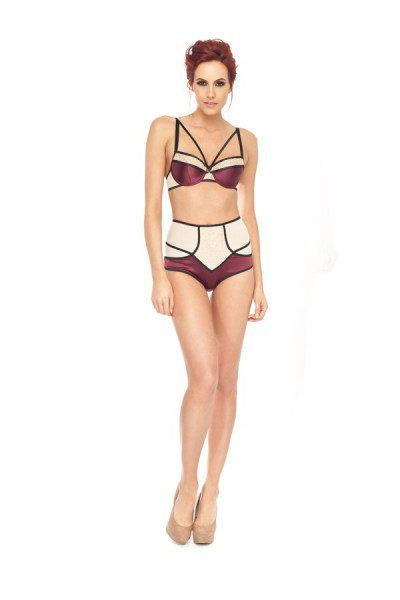 Soiree bra (Was £125, Now £65) and high-waisted knickers (Was £123, Now £45)
One of my favourite ever Nichole De Carle creations, I love the structural design and the rich burgundy colour, off-set with corded cream lace and mesh. There are various other matching pieces available, including two more bra styles, two low-rise knickers and a thong.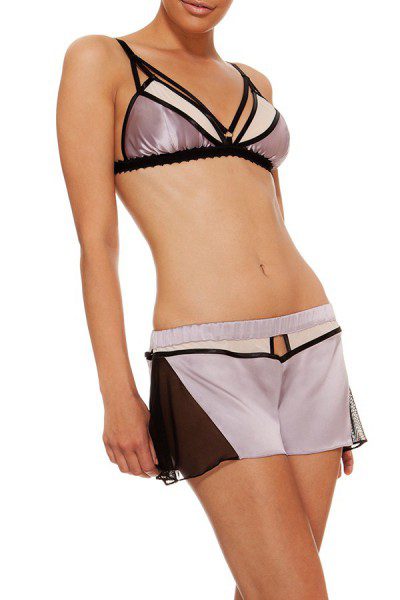 Opal soft bra (Was £145, Now £25) and shorts (Was £150, Now £30)
I bought this bra for myself – I'm a big fan of strappy things, but I'm a bit bored of almost everything in this style being plain black. The contrast between the black elastic and the more delicate lilac silk and cream mesh here adds a more feminine touch. Also, can I just say what a great deal this is? Over 80% off the bra!
With the shorts it's a comfortable sleep set, but again there are multiple matching items available including an even cheaper, lace-free version of the Soiree bra above.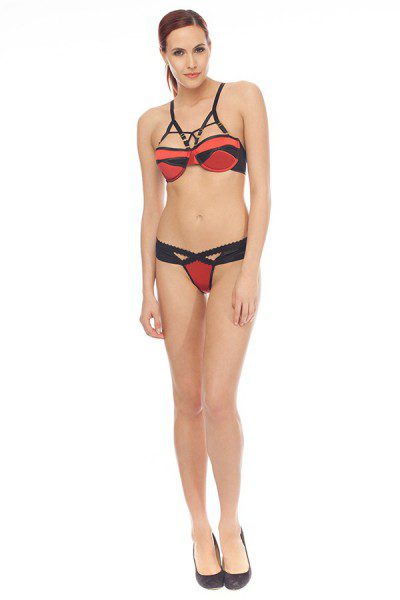 Signature Last Testament bra (Was £142, Now £75) and thong (Was £68, Now £40)
Made from stretch silk, this is another one for fans of strappy things, and if you really want to go all out you can combine it with the harnessed knickers below which also come in red.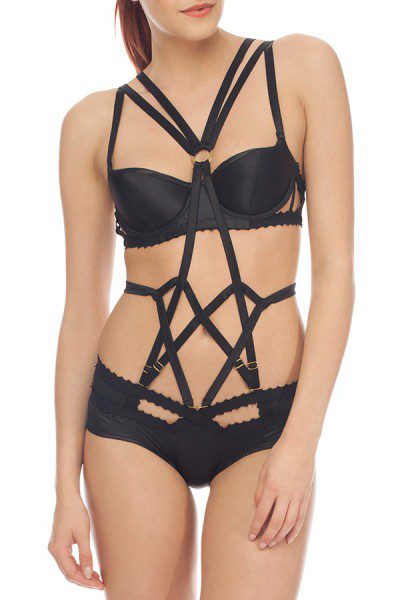 Signature Catwalk knickers with braces (Was £159, Now £75), bra sold out
Inspired by the Eiffel Tower, these harnessed knickers with chunky gold hardware also feature a silk bow at the back. If you're not a fan of plain black, three more colourful versions are available too.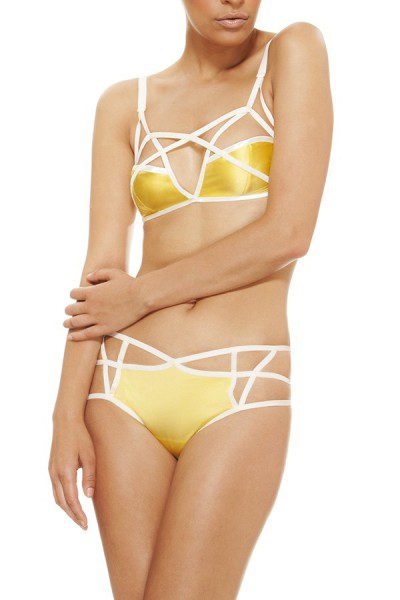 Catwalk soft bra (Was £99, Now £25), knickers sold out
This is such a cool little bralet – and again, a nice break from the generally black-dominated colour scheme of strappy lingerie. Sadly those gorgeous knickers are no longer available, but the harnessed Catwalk knickers above also come in this white and buttercup yellow colourway.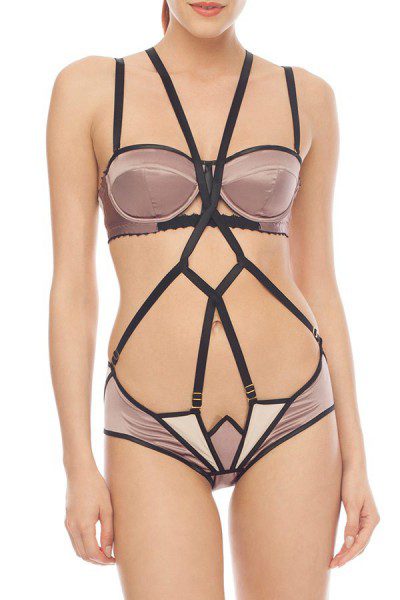 Signature Westminster bra (Was £140, Now £75) and (Was £109, Now £75)
The harness on this design is somewhat less impressive than on the Catwalk knickers (though still quite lovely), however I prefer the actual knicker part of this design more with its colour-blocked panels. The braces are detachable, though I don't know whether the pointy bits on the knickers would stand up by themselves!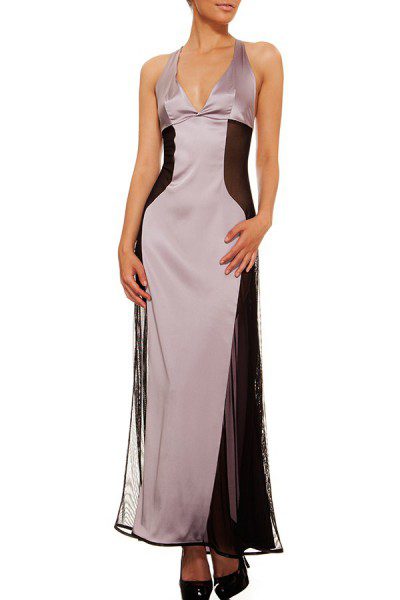 Opal nightgown (Was £325, Now £75)
Want a floor-length, silk nightgown with some unique details for only £75? This is your chance – trust me, they don't come around often! Also available in pale gold, it has teasing sheer black mesh panels down either side, as well as crossover elastic straps at the back.
Opal babydoll (Was £185, Now £40) and thong (Was £83, Now £20)
Another amazing value deal, this silk babydoll is almost 80% off. I bought one for myself, though I went for the matching trousers rather than the thong. I'll probably write a review in the new year but if you're considering buying now, my general verdict is to go for it!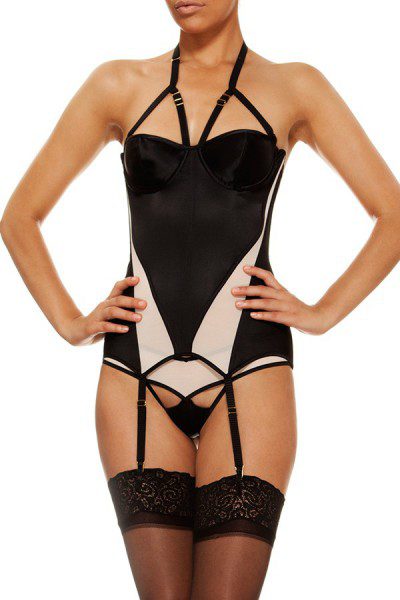 Catwalk basque (Was £205, Now £50) and thong (Was £74, Now £20)
With a boned structure and powernet panels combined with stretch silk, this is a basque that will smooth and shape whilst looking awesome.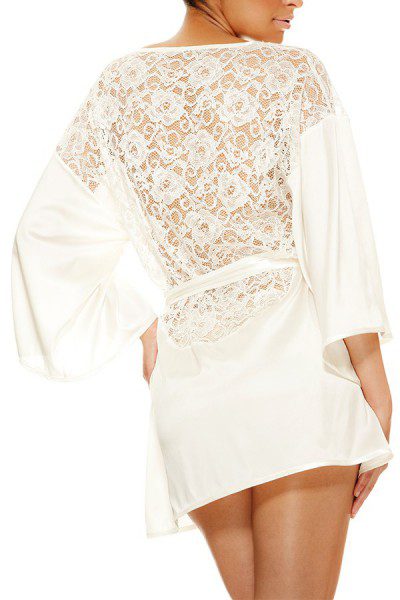 Opal bridal dressing gown (Was £295, Now £50)
This deluxe robe is made from stretch silk and corded lace. It's described as a bridal piece, but I think it's just fine for non-brides too! It also comes in lilac and gold with sheer mesh in place of lace, but being the same price I think the lacy version is better value for money.
Happy shopping! Let me know if you buy something in Nichole De Carle's sale.