I just bankrupted myself treated myself in the massive Coco De Mer sale, and there was so much gorgeous-ness I simply had to put together a list of my top picks. Purveyors of the sensual and the erotic, there's up to 75% off on some really deluxe brands like Bordelle, Jenny Packham and Coco De Mer's own in-house collection.
So here you have it, my favourite pretty pieces at fantastic prices…
Gowns and Chemises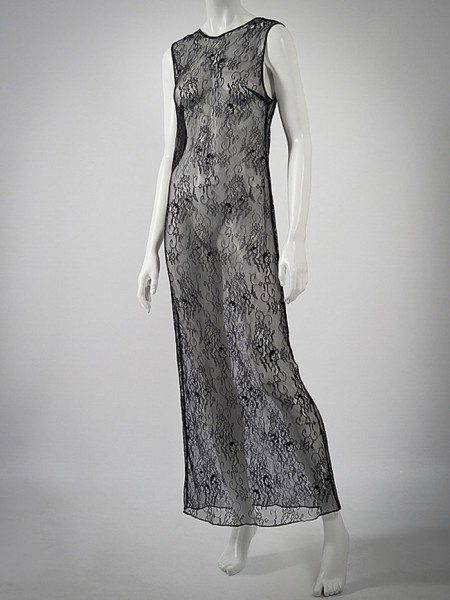 Coco de Mer Aphrodite Dress (Was £180, Now £45)

Crafted from a gorgeous French Chantilly lace (which, by the way, is an absolute bargain at this price), this beautiful gown can be slipped over lingerie or, as they suggest, popped over a slip to create a breathtaking evening gown. I do like multi-functional lingerie!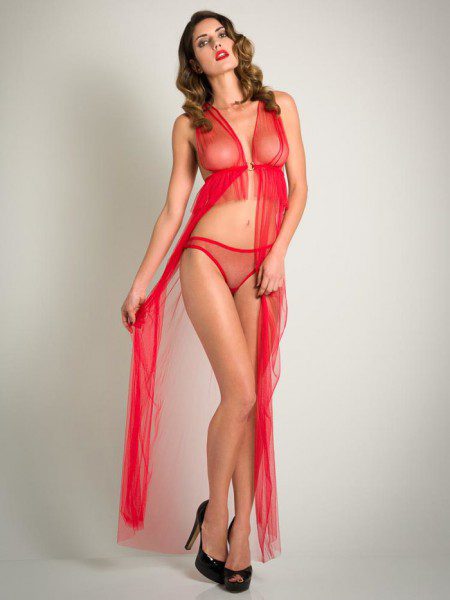 Damaris Zeus Babydoll (Was £310, Now £93)
Drape yourself in soft, chiffony silk tulle with this striking red babydoll. I've always loved Damaris' pieces with the horseshoe front fastening – it's a small but beautiful touch that really makes a difference on this simplistic design.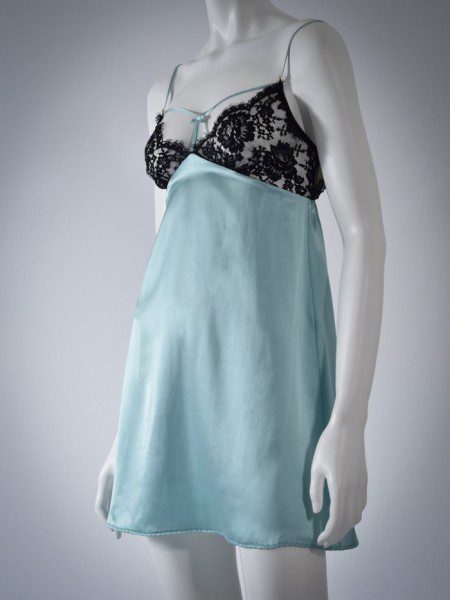 Shell Belle for Coco De Mer Tease Slip (Was £152, Now £45.60)
I'd love to own some Shell Belle lingerie one day – I love the way she uses lace! This duck-egg blue silk slip would be perfect for the bride on her honeymoon, or just because! I love the hint of strappiness at the bust, combined with a French leavers eyelash lace.
Bra Sets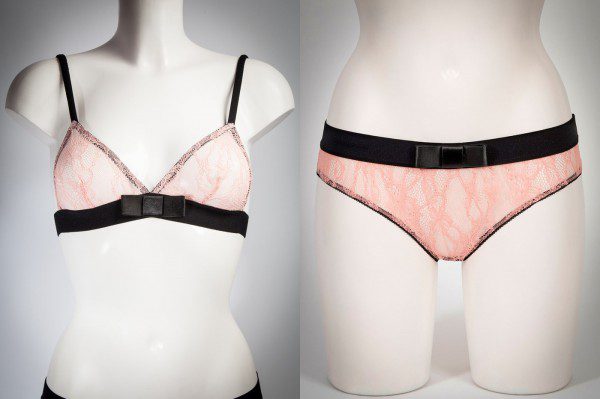 Kriss Soonik Silvia bra (Was £60, Now £18) and knickers (Was £56, Now £17.70)
Kriss Soonik is a brand I've been wanting to try for ages. I did pick something up by them, not this set as it's not available in my size but this is my favourite bra set of theirs in the sale. Kriss Soonik have come up with a great formula and they stick to it – their bra sets tend to repeat the same shapes in new colours and fabrics. It's a simple set, but it's not boring.
Belle Et BonBon Johanna bra (Was £110, Now £33) and knickers (Was £92, Now £27.60)
I treated myself to some Belle Et BonBon too (not this set, the next one) – another brand I've been stalking recently. I love the embroidery, but most of all I love the suspender-style fastenings at the top of the cup. Why did I not own this bra when I was breastfeeding?!
Belle Et BonBon Emilia bra (Was £96, Now £28.80) and knickers (Was £88, Now £26.40)
As before, this set has unique suspender grip details, and in place of the geometric embroidery features a beautiful purple lace embroidered in gold. Perfect for those of you who, like me, want to add some colour to their lingerie drawer but are eternally addicted to black!
Corsets and Bustiers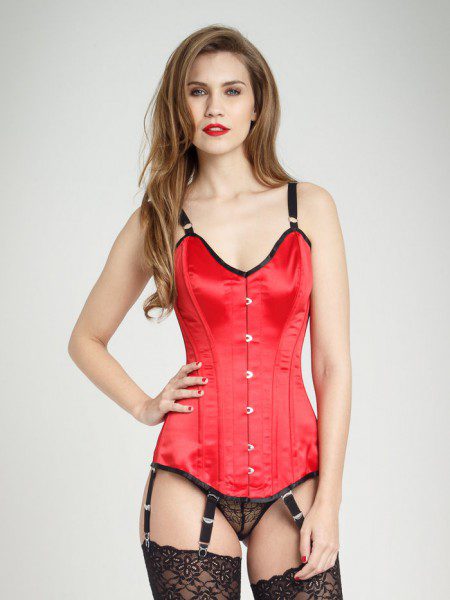 Vollers Toxic corset (Was £300, Now £90)
Having previously owned a Vollers corset, I can vouch for the quality and the fact you're getting an awesome deal at £90. Their corsets don't tend to have a dramatic, nipped-in shape, but if you're just after a gentle, more natural-looking curve then this is the corset brand for you.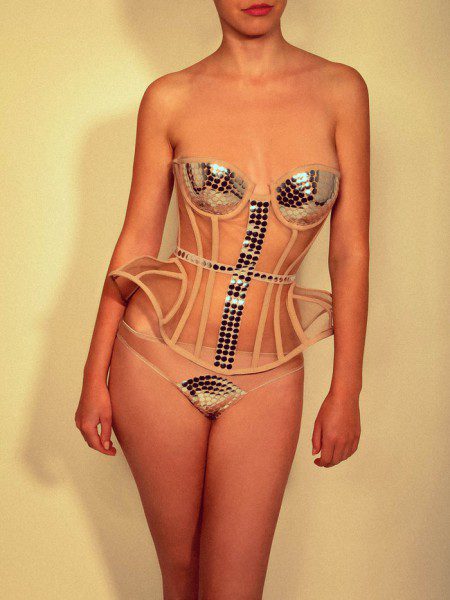 I.D Sarrieri Atame! bustier (Was £400, Now £120) and knickers (Was £89, Now £26.70)
Can I just say "wow"? This is totally impractical of course but hey, lingerie doesn't always have to be practical and this bustier set certainly makes an impression! I can imagine some sort of stage performer like Beyoncé or Lady Gaga wearing this and looking utterly fabulous. It's covered in mirrored studs and lightly boned throughout.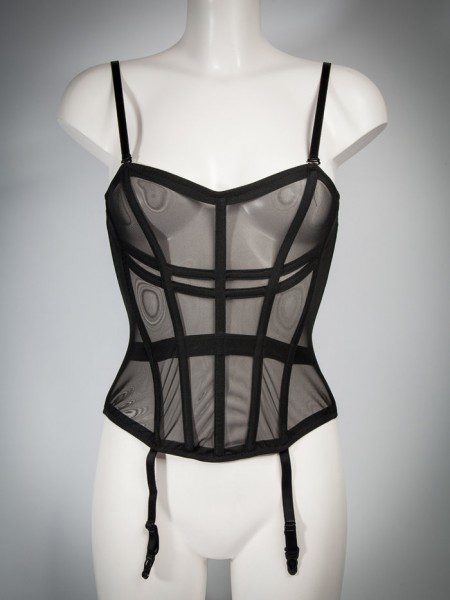 Kunza Corsetorium Serpentine corset (Was £420, Now £126)
Indulging my love of strappy black things for a moment, I love this sheer mesh corset with narrow silk panels. It's simple, yet striking.
There's plenty more – head here to shop the Coco de Mer sale, and if you spend £100 or more on sale items you'll get a free deluxe blindfold automatically included!
Will you be buying anything?