Disclosure: This blog post contains affiliate links.
I don't know how common a problem this is, but I have extremely sensitive skin on my legs. I almost never wear trousers, and tights make my legs itch the second I put them on – I end up ripping them off as soon as I get home.
Stockings have been my best compromise to date for when it's too cold to be bare-legged (which is at least half the year in the UK!), since the fact that they touch less skin makes them marginally less annoying. Still, they're not a perfect solution.
The vast majority of hosiery is made from nylon, also known as polyamide, which is a synthetic fabric. It's durable and very cheap, but unlike most natural fibres it's not breathable which can be problematic for sensitive skin. This is particularly true if you wear hosiery on hot, humid days, or if you tend to keep your hosiery on all day long.
Luckily, there are lots of alternatives to nylon hosiery that you can try out, and this year I plan to give all of them a go. If you find all of these materials uncomfortable or itchy too, it would be worth making sure your washing powder / hand wash liquid isn't causing the irritation. Also bear in mind that the silicone on hold-ups can irritate sensitive skin, so try swapping hold-ups for tights or stockings and a garter belt.
1. Silk Hosiery
Silk is a natural fibre spun from silkworm cocoons, and is extremely hypoallergenic, i.e. it's unlikely to cause any allergic reaction. Unlike nylon, it's very breathable so even thicker knits won't cause your legs to sweat in warm weather. Silk hosiery is also readily available, and your only natural alternative to nylon for very sheer styles. The main downside is the price – silk is never cheap.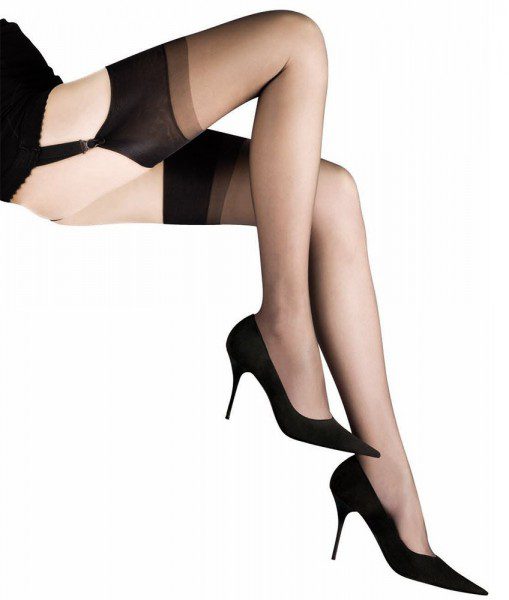 Cervin Champs Elysées 100% silk stockings, £32.95
Available in black, ivory or gazelle
Agent Provocateur 100% silk stockings, £60
Available in black only
StockinGirl Tessa 75% silk, 25% nylon opaque stockings, ~£42
Available in black, ivory or heather grey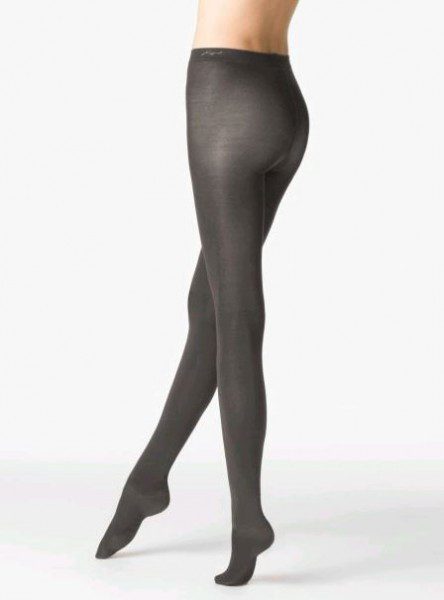 Fogal Silky 95% silk, 5% spandex opaque tights, £155
Available in noir (black) or anthrazite (soft black)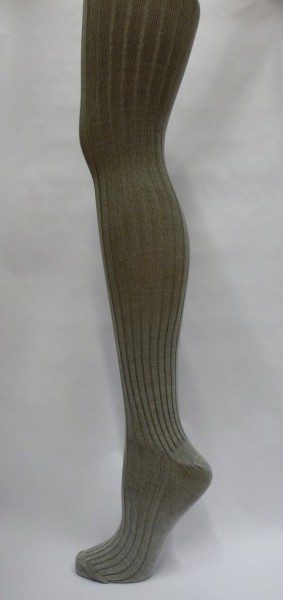 Delp Stockings ribbed 75% silk, 25% nylon stockings, ~£14
Available in black, cream or charcoal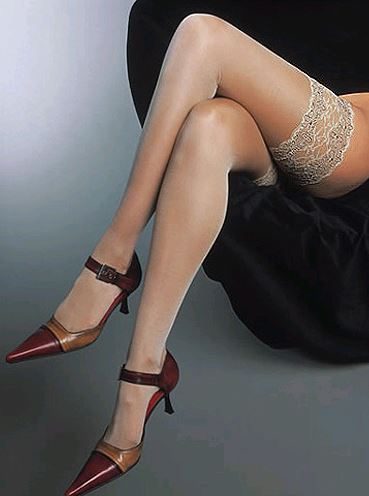 Cervin Rive Gauche 100% silk lace top hold-ups, £41.99
Available in noir (black), white, gazelle or ivory
2. Cotton Hosiery
Cotton comes from the cotton plant, and like silk it's hypoallergenic and breathable. It's also more durable, and much cheaper. However you won't find particularly sheer cotton hosiery, so this option is best for winter or for those who prefer opaque legwear. Your choices are also mostly limited to tights and leggings, though after much searching I've managed to find a few stocking options to include below.
Falke 98% cotton, 2% elastane opaque tights, £19.95
Available in black, anthracite or dark brown
Spencers Mercantile 100% cotton over-the-knee stockings, ~£7
Available in 13 colours
Green Fibres 98% organic cotton, 2% Lycra tights, £25.90
Available in black or chocolate
LiLiSocks 100% cotton stockings, £11.49
Available in black, brown, dark grey or light grey
Mona Livia 90% cotton, 8% nylon, 2% elastane tights, £10.95
Available in black/grey only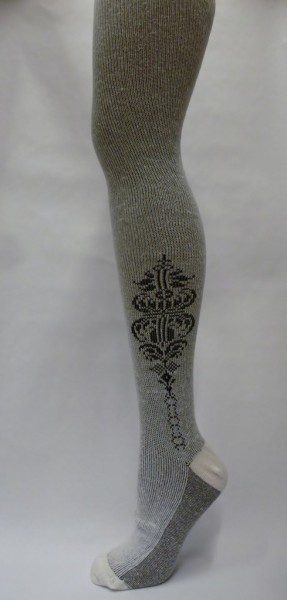 Delp Stockings 100% cotton clocked stockings, ~£8
Available in black/grey, black/blue or light blue/red
3. Bamboo Hosiery
Bamboo fabric – which comes from the bamboo tree – has become really popular in recent years, and like silk and cotton it's hypoallergenic so great for sensitive skin. It's super soft, relatively cheap and it naturally wicks moisture away from the body, making it a great hosiery choice for warmer weather.
However bamboo will shrink easily so requires special care, and a colleague of mine said her bamboo tights ripped really easily (some online reviews back this up). Like cotton, your options are mostly limited to opaque tights and leggings.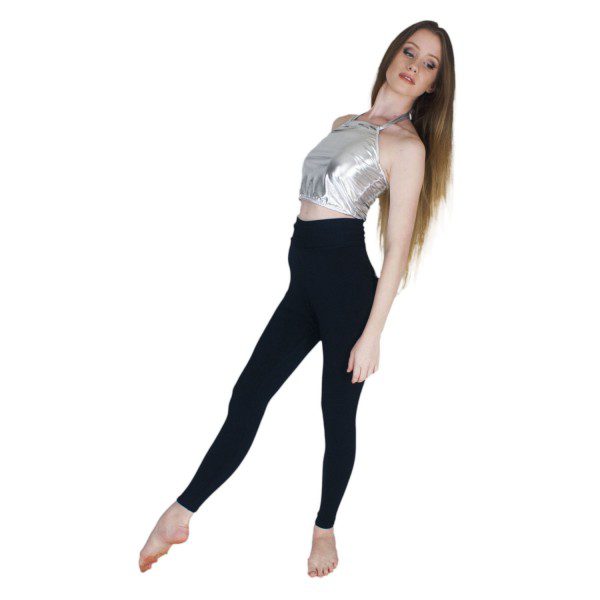 Fashion Meme 95% organic bamboo, 5% Lycra leggings, ~£20
Available in 21 colours and prints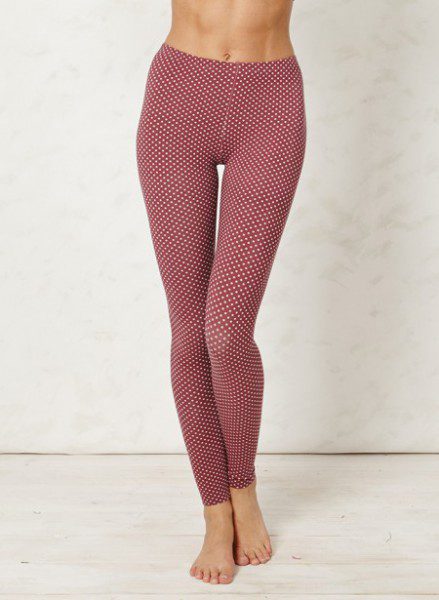 Braintree Dashka Hart 67% bamboo, 28% organic cotton, 5% spandex leggings, £22
Available in 3 prints
Elle 85% bamboo, 13% polyester, 2% elastane ribbed tights, £8
Available in black, charcoal, navy, liquorice or smoked paprika
SockShop 85% bamboo, 13% polyester, 2% elastane tights, £8
Available in black, charcoal, navy, liquorice or smoked paprika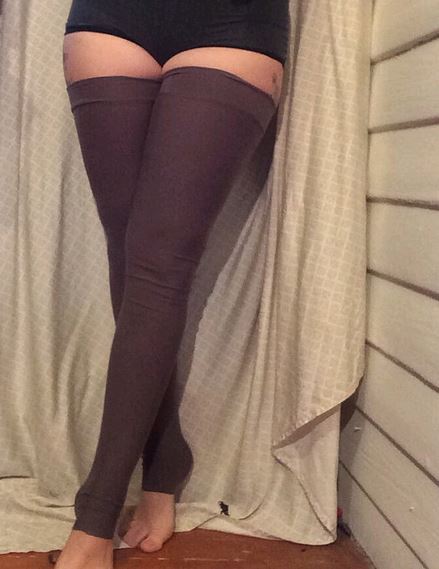 Whiskey Dog Wares 92% bamboo, 8% spandex footless stockings, ~£21
Available in black or slate
4. Wool Hosiery
Wool wouldn't be my first choice for sensitive skin because as far as regular clothing goes, I've always found it a bit scratchy. However it's more breathable than nylon, so if your irritation is being caused by a build-up of sweat you might find wool just fine. It's also difficult to tear (though easy to pull) and will keep you super warm, so it can be a great everyday hosiery choice in winter.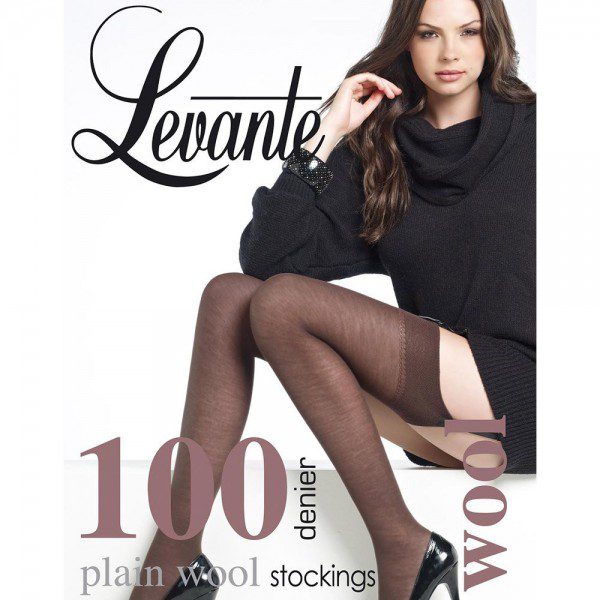 Levante 70% wool, 15% nylon, 15% elastane stockings, £10.99
Available in black, charcoal, mocha chocolate or sherry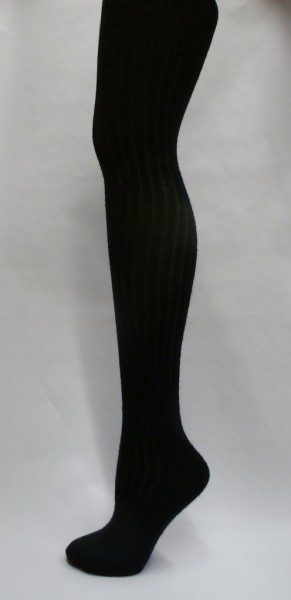 Delp Stockings 100% wool lightweight ribbed stockings, ~£16
Available in charcoal, cream, maroon or dark green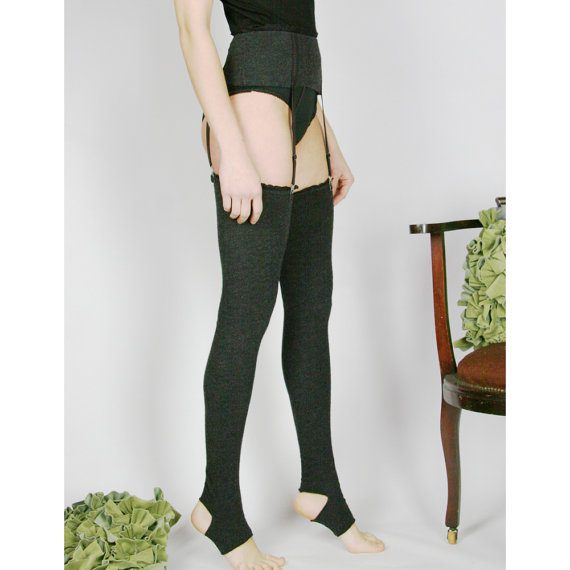 Sandmaiden 100% wool footless stockings, ~£77 (includes garter belt)
Available in charcoal, grey or brown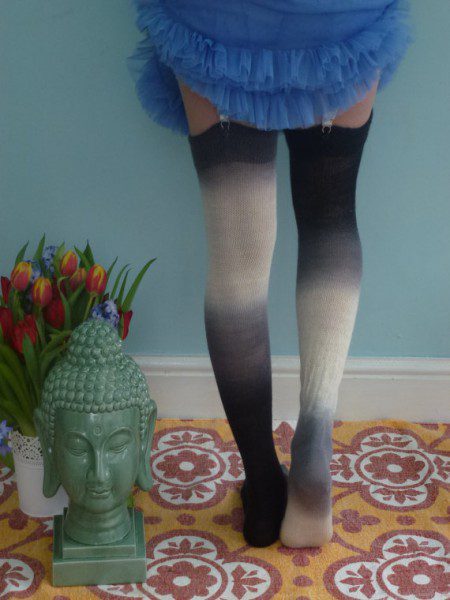 Foot Fetish Socks 100% merino wool stockings, £35
Available in ombre-grey only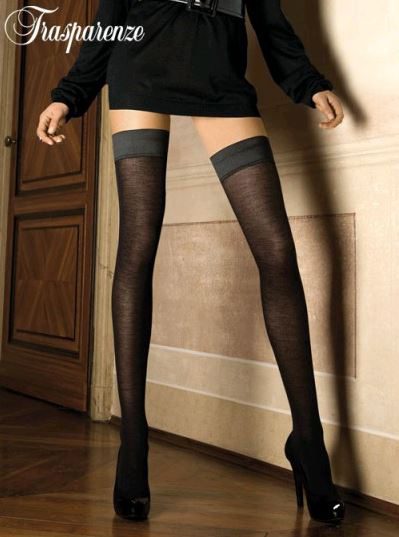 Transparenze Jennifer 70% wool, 15% microfibre, 15% elastane hold ups, £19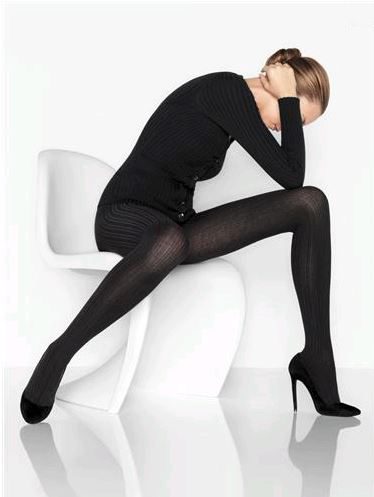 Wolford 75% virgin merino wool, 25% nylon ribbed tights, £79
Available in black, ecrue or anthracite melé
5. Cashmere Hosiery
Finally, there's cashmere – like wool, it's made from animal hair but from the cashmere goat, which is renowned for its softness. So if you're finding wool hosiery a bit scratchy, try cashmere! Cashmere hosiery tends to include other fabrics I've mentioned here, like wool or silk, and prices can vary wildly depending on the exact cashmere content and what it's blended with.
Do check the fabric content by the way – a lot of hosiery described as 'cashmere blend' only contains 8% or so cashmere! I also struggled to find cashmere hosiery that wasn't tights, so your options are more limited than with wool.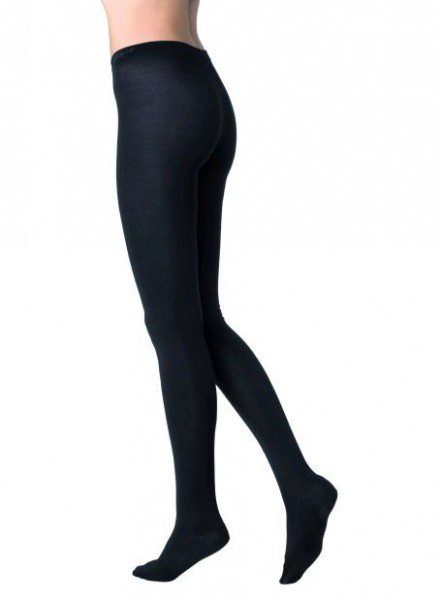 Fogal Cashmere 65% cashmere, 25% silk, 5% nylon, 5% spandex tights, £225
Available in black only
Foot Fetish Socks 100% cashmere stockings, £35
Available in 11 colours
Wolford 61% cashmere, 26% silk, 11% nylon, 2% elastane tights, £129
Available in black or mocca
Marilyn 60% viscose, 40% cashmere tights, £26.40
Available in nero (black), light grey, dark grey or milk
Brora 45% cashmere, 20% silk, 32% nylon, 3% elastane lace knit tights, £62
So all in all, if you like to wear sheer hosiery silk is, as far as I'm aware, your only alternative to nylon. If you're after opaque hosiery though, you have plenty of choice and the alternatives needn't be expensive. I hope you've found this list useful!
What's your favourite hosiery fabric? And do you know of any more I've missed off this list?
Title image photographed by Marco Guidi.