Disclosure: Links with * are affiliate links.
The lingerie blogging community is pretty small, but what's even rarer is a fashion blog dedicated to just hosiery. I first discovered My Pantyhose Girl some years ago, when I was managing an influencer campaign for some legwear products. The blog is run by Maria, and I don't recall if I spoke to her back then through my work or not. But I recently rediscovered her through Instagram and we got to chatting.
Although I consider myself something of a lingerie expert (an inevitable side-effect of a decade in this industry), hosiery is one of those things I still have a lot to learn about. Maria however has been blogging about just that for six years now, so she's definitely someone you can turn to if you have hosiery questions!
She launched My Pantyhose Girl as a joint project with her husband. Nowadays she writes all of the content herself, but he is still involved behind the scenes as her photographer. It's a very image-heavy blog, with Maria choosing to write brief reviews and focus more on how she styles the hosiery into her outfits. She has also started writing about parenting after recently becoming a mother, but legwear is definitely still a key feature of her content.
I recently spoke to Maria to find out what her favourite hosiery brands are, why she loves blogging, and just how many pairs of tights she owns…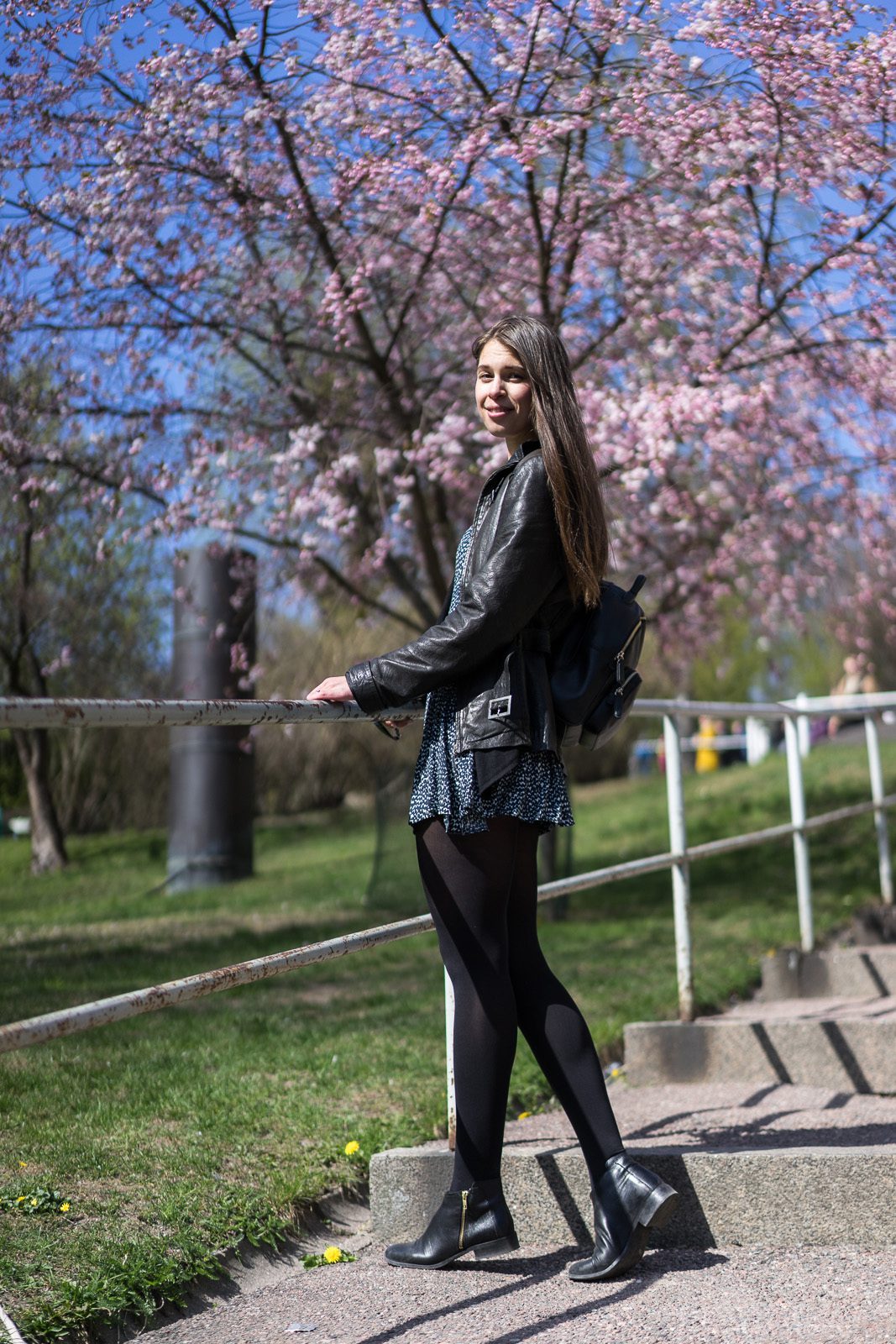 So, you've been blogging since 2013. Is your hosiery collection as huge as I'm guessing it is?
Oh yes, the collection is pretty huge, we had to buy extra drawers from IKEA. I hope when we have our own house we will have a separate hosiery walk-in closet, I promise I will make a tour there on my YouTube channel.
The fashion side of your blog seems pretty much dedicated to tights (pantyhose for US readers). Are you a fan of stockings or hold-ups too, or not so much?
Frankly speaking, I am not a fan of hold-ups or stockings, though I have some in my collection. The reason is that I live in Finland and it is so cold here that tights are the best solutions all year round. I think I am more of a tights girl.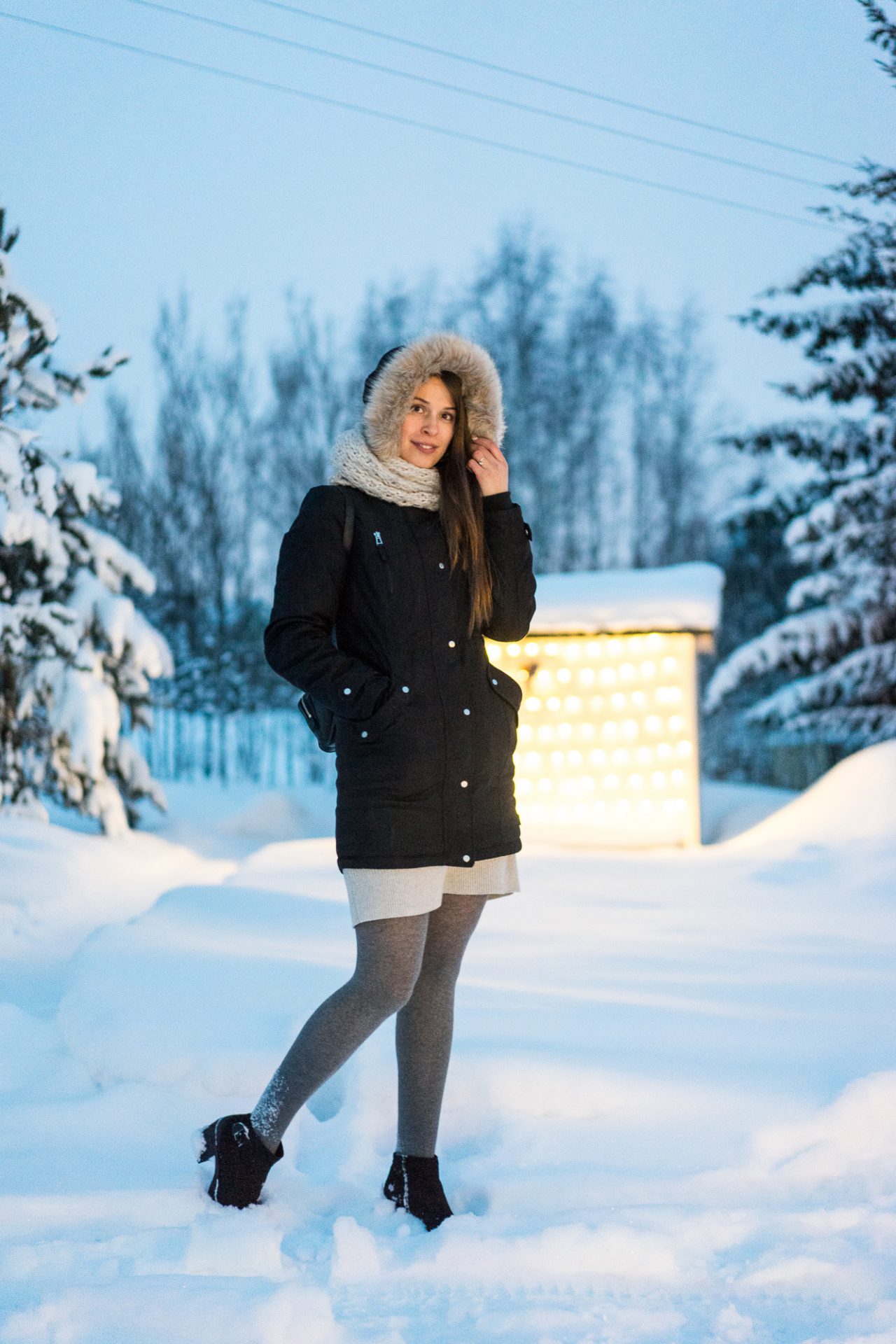 Tell me about your favourite hosiery brands…
I have so many. I will name Wolford, Fogal of Switzerland, Cecilia de Rafael and Falke. Wolford* is one of the top hosiery brands because of the high-quality products they make. I was lucky to be invited to their HQ in Bregenz, Austria and saw every stage of producing hosiery, it is like a theatre. The most important thing at Wolford is that they have a high level of quality control, so the hosiery will last a long time. I have some Wolford tights that are like 5 years old and they are still in good shape.
Fogal of Swizerland are also a high-quality brand, I like their materials and styles. Cecilia de Rafael is another great brand from Spain, I think they are very popular for their super shiny tights and wet-look effect ones. Falke* offers different styles for every taste, and quality is also on top and for the price an excellent pick.
I also like H&M tights, surprisingly. They are not a targeted hosiery brand but they make really good tights for a good price. I like their push-up tights and I was also wearing H&M MAMA tights when I was pregnant.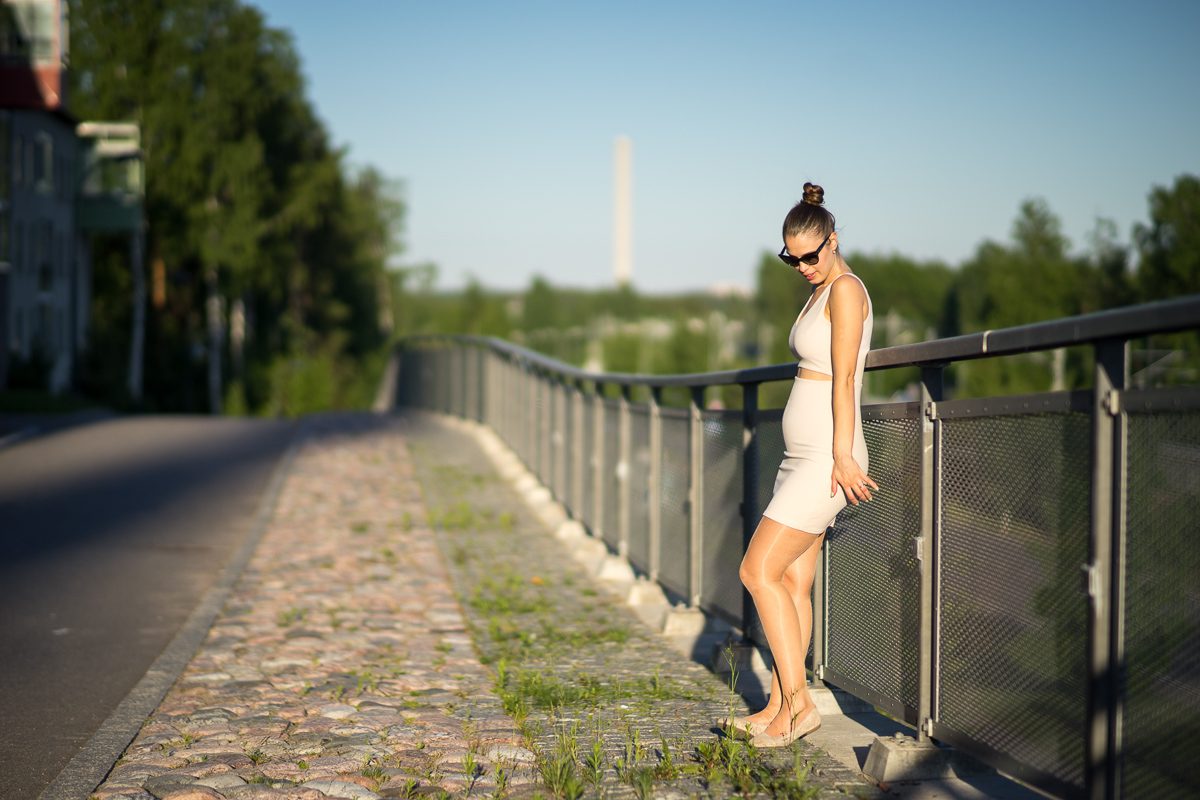 Do you have a favourite hosiery design ever? Or a style that you've bought multiple times because you wear it so often?
I like very simple styles, because you can wear it with any dress or skirt. My favourite is the Neon 40* in the Black and Gobi colours by Wolford. I think I have a third pair of Neon 40 in the black colour as I wear them so often.
What is the best thing for you about running My Pantyhose Girl? Have there been any memorable moments or brand collaborations that stand out?
The best thing is communication with my followers and other bloggers. It is amazing how social media works nowadays, and that you can have a large number of people see your thoughts in a few minutes.
The most memorable thing was the Update Your Legs contest organised by Wolford. I was one of the lucky girls invited to Rome. It all happened because of my followers who voted for me, I am so grateful! You can check my whole story here.
Hosiery is definitely the most delicate type of lingerie! So to end, can you share your top tips with our readers on how to take good care of it?
The best tip I could give is to wash your tights after every wear, in this way they will last longer. For machine washing I always use special bags for lingerie to protect this delicate garment. It's true that lingerie is very delicate and it is sad when it gets broken, but I try to cheer up because I can get something new then!
---
As well as her blog, you can find Maria on Instagram for regular legwear inspiration, plus check out her YouTube channel.
I hope you enjoyed getting to know another lingerie blogger! Leave a comment and let me know if you'd like me to make this a regular feature, or if you just have a question about hosiery that you want answered.