Disclosure: Links with a * are affiliate links.
Welcome to the second installment in my series on hosiery made from natural or recycled fibres, where today we're focussing on bamboo. One of the most talked-about fibres in eco media, there's a lot of debate about whether it's actually all that sustainable. On the one hand, it's made from a plant which requires minimal water and, at least in theory, no pesticides, herbicides or chemical fertilisers to grow. However, it's the process of turning that plant into a usable fibre that is the problem.
An eco-friendly technique exists to turn bamboo into a linen-like fabric, but it's uncommon (and unsuitable for hosiery). Most often, bamboo is made into rayon/viscose through a process that involves large quantities of toxic chemicals. A third option exists, turning it into Tencel/lycocell via a closed-loop system that recycles said chemicals – but although I have come across bamboo lycocell leggings, I wasn't able to find any tights that are made from it.
Sustainability debate aside, there are absolutely benefits to choosing bamboo hosiery. It's very soft and breathable, making it a great option for sensitive skin compared to standard nylon. In fact, I have a pair of bamboo tights which are the comfiest legwear I've ever owned! Plus, unlike some other natural fibres such as silk and cashmere, hosiery made from bamboo tends to be inexpensive.
Unfortunately, at the time of writing, bamboo hosiery seems limited to tights, socks and leggings; I couldn't find a single pair of bamboo stockings or hold-ups to include. But I did come across two pairs of over-the-knee bamboo socks – by Elle and Mondor – which might work as a hold-ups substitute if that's what you're looking for.
Otherwise, here are 11 pairs of bamboo-blend tights. A few of these come in multiple colours, so be sure to click through and search the retailer's site to see all your options: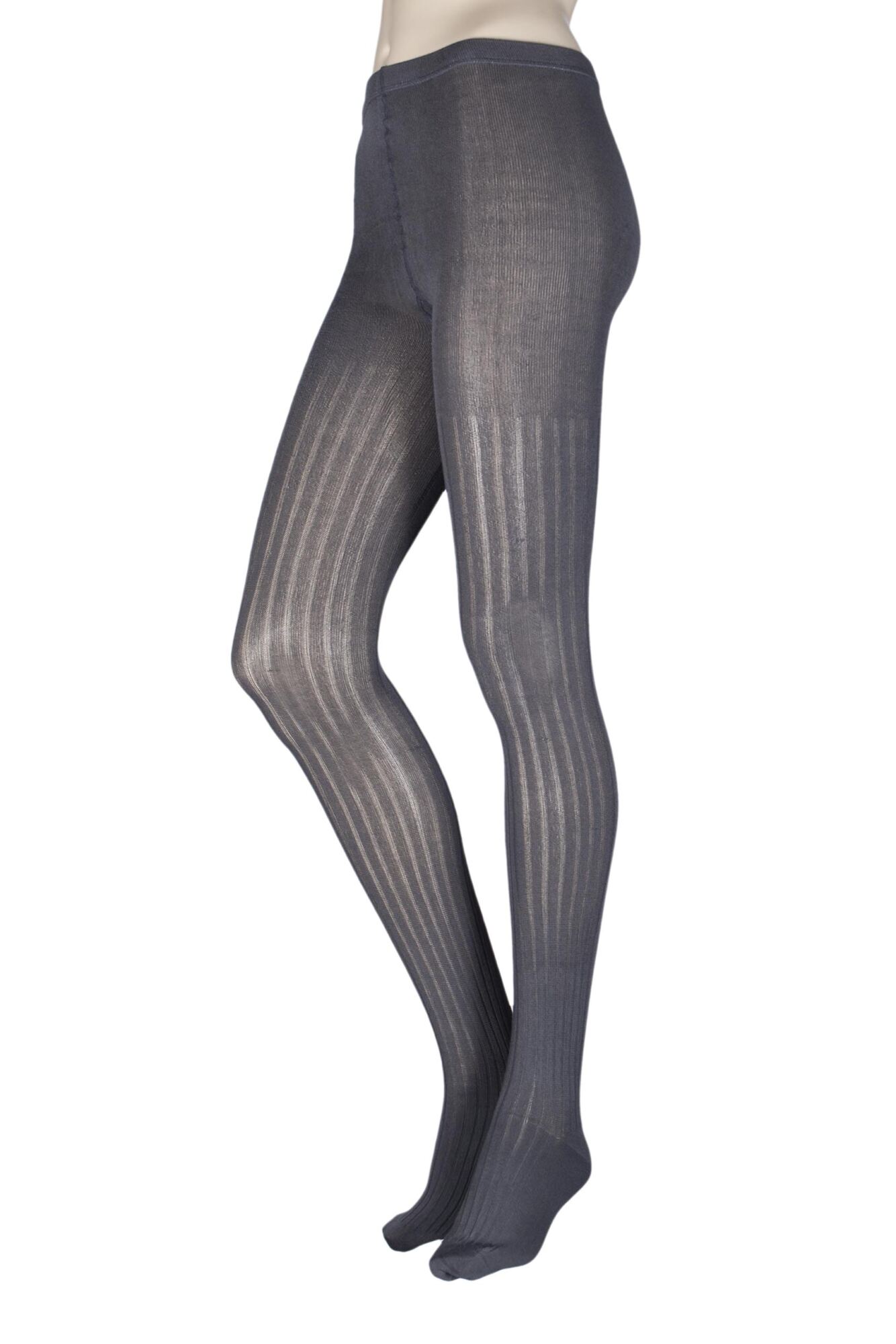 If you've bought bamboo hosiery before, how did you like it?
More in this hosiery fibre series:
Silk Hosiery: 14 Silk Stockings, Tights & Hold Ups
Cotton Hosiery: 20 Cotton Tights, Stockings & Hold Ups
Wool Hosiery: 21 Wool Tights, Stockings & Hold Ups
Cashmere Hosiery: 16 Cashmere Tights & Hold Ups
Eco Hosiery: 16 Recycled & Biodegradable Tights