Disclosure: Links with a * are affiliate links.
Today's article is the first in a series that's going to show you where you can find hosiery made from less commonly-used fibres: silk, bamboo, cotton, cashmere, wool, and recycled fibres. It's part of my plan to feature more sustainable lingerie options on the blog – as you may have noticed, the first five of those fibres are natural, biodegradable ones (unlike the widely-used hosiery fibre nylon, which is a plastic). Silk hosiery isn't just great from a sustainability standpoint though. It's also a soft, breathable fibre which makes it an ideal choice for sensitive skin.
As for its downsides, well, one is the price. If you're wondering if silk hosiery is expensive in the same way that silk lingerie is, the answer is that it can be. It is a luxury fibre, but whereas a lot of silk lingerie is pure silk, it's often the case that 'silk' hosiery is actually a blend of fibres. 100% silk hosiery is pretty rare; Cervin has the widest selection, but their products often end up out of stock for months on end. If you start looking at partially-silk hosiery, prices can actually go pretty low, although never as low as the cheapest synthetic-fibre hosiery.
Of course, if the silk has been mixed with something else expensive such as cashmere, that's not exactly going to bring the price down. And if it has been mixed with nylon or other polyamides, it may cost less but loses its appeal from a sustainability standpoint. However, 'pure' isn't always best when it comes to silk; another con of 100% silk hosiery is that it is, at least in my experience with a pair of sheer stockings, extremely fragile. Silk doesn't stretch much, so adding in elastane or a stronger fiber reduces the risk of tearing.
I've split out the products below into pure silk hosiery, and silk-blend hosiery (with the exact percentage of silk content shown). You'll need to check the product listings for the full fibre content details, as well as colours – many of the stockings and tights below come in more colour options than are shown here!
100% silk hosiery
(I know the website above looks a little dodgy, but it is listed as an official retailer by the brand.)
Silk-blend hosiery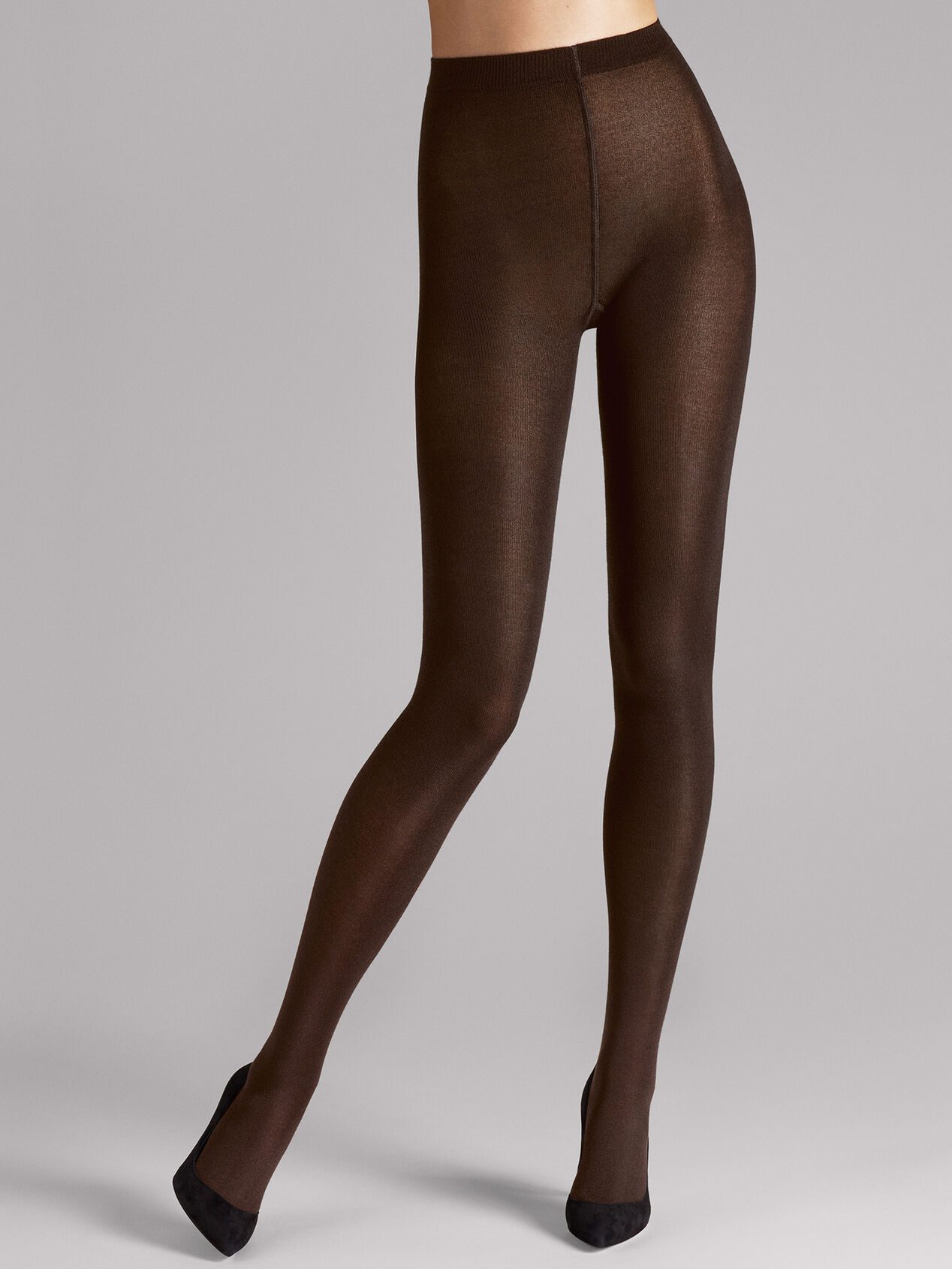 Are you a fan of silk hosiery? If so, what do you like most about it – the sustainability, the breathability, or just the luxury?
More in this hosiery fibre series:
Bamboo Hosiery: 11 Pairs of Bamboo Tights
Cotton Hosiery: 20 Cotton Tights, Stockings & Hold Ups
Wool Hosiery: 21 Wool Tights, Stockings & Hold Ups
Cashmere Hosiery: 16 Cashmere Tights & Hold Ups
Eco Hosiery: 16 Recycled & Biodegradable Tights