Disclosure: This blog post contains affiliate links.
I know, I know – red lingerie for Valentine's Day, how original right? I've always maintained though that, in my eyes at least, all lingerie looks better in red – it's such a powerful colour, it's impossible not to make a statement wearing it. Whether it's a head-to-toe red look (my favourite!) or something more subtle like just painting my nails, this is always my go-to colour when I want to feel confident, or when I want to make an impression.
So much marketing from lingerie brands at this time of the year is designed to make you feel like you need to be wearing red underthings on Valentine's Day, which is ludicrous of course. Wear whatever makes you feel confident and comfortable and happy, every day of the year. If you've always fancied treat yourself to something gloriously red though and just haven't found the right occasion, Valentine's is the perfect excuse! There's red lingerie everywhere in the run up to February 14th.
If you're planning to treat someone else, robes are one of my favourite gift recommendations because the fit is so much more flexible than with, well, any other type of lingerie. Bra sizing is so complex that I struggle to buy myself bras that fit perfectly, but not so with robes. They work whether you are small- or full-busted, straight- or narrow-waisted, and regardless of hip size. I practically live in my fiancé's dressing gown at home – I just wrap it around a bit tighter and voilà, it feels like it was made for me.
Below are my ten favourite red robes for Valentine's Day 2017, in no particular order. There are pieces on this list to suit every budget, from a rose-printed cotton one for £22 through to a luxurious silk one that's over £1,000. All of the items on this list ship from the UK or USA – remember to check delivery times if you want to be sure you receive it by the 14th.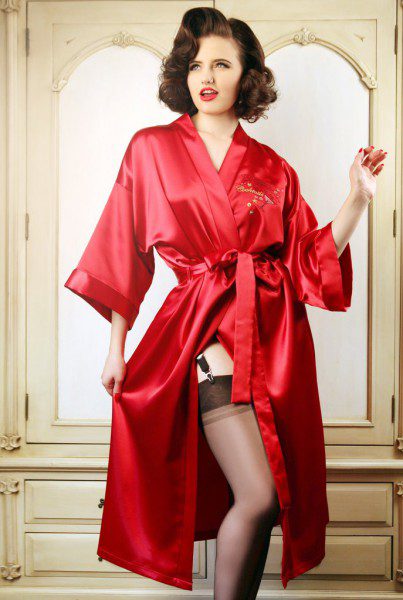 Glitter and the Moon It's Beginning to Look a Lot Like Cocktails satin robe, £110 (~$137 / ~127€)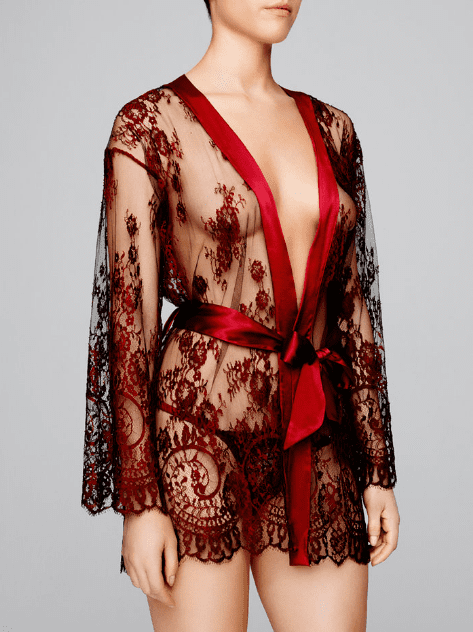 Coco de Mer Alyssa lace robe, £595 (~$743 / ~711€)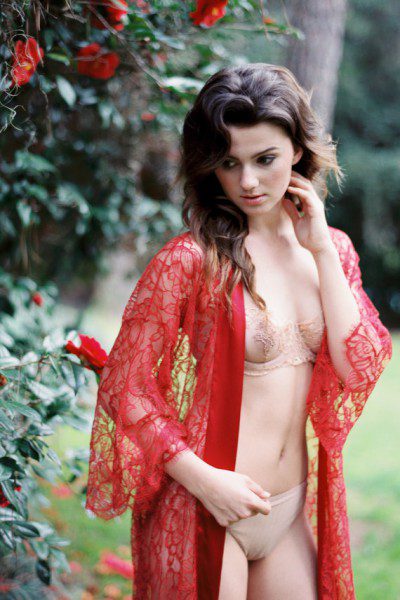 Girl and a Serious Dream Fleur Le Resort lace robe, $460 (~£368 / ~427€)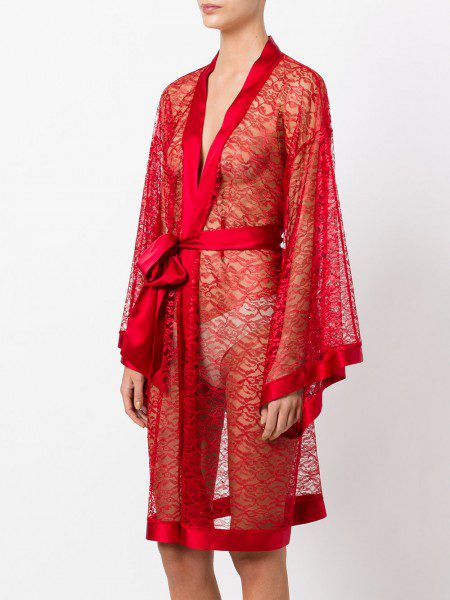 Dolci Follie red lace robe, £450 (~$562 / ~521€)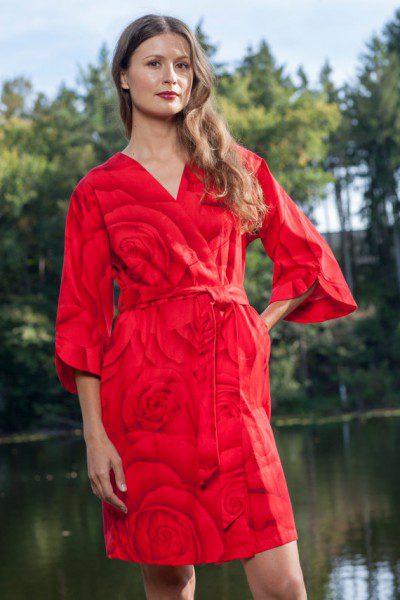 Dynasty Robes rose-print cotton robe, $28 (~£22 / ~26€)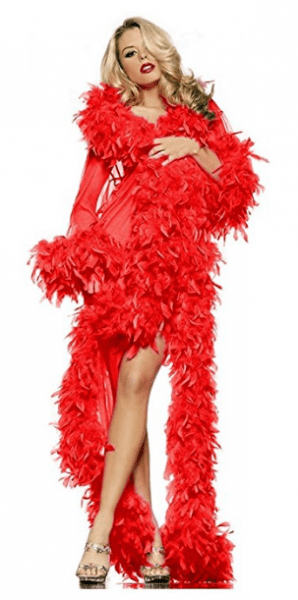 Be Wicked The Glamour Feather Trim Robe, $52.42 (~£42 / ~49€)
La Perla La Maison silk robe, £1,254 (~$1,563 / ~1,449€)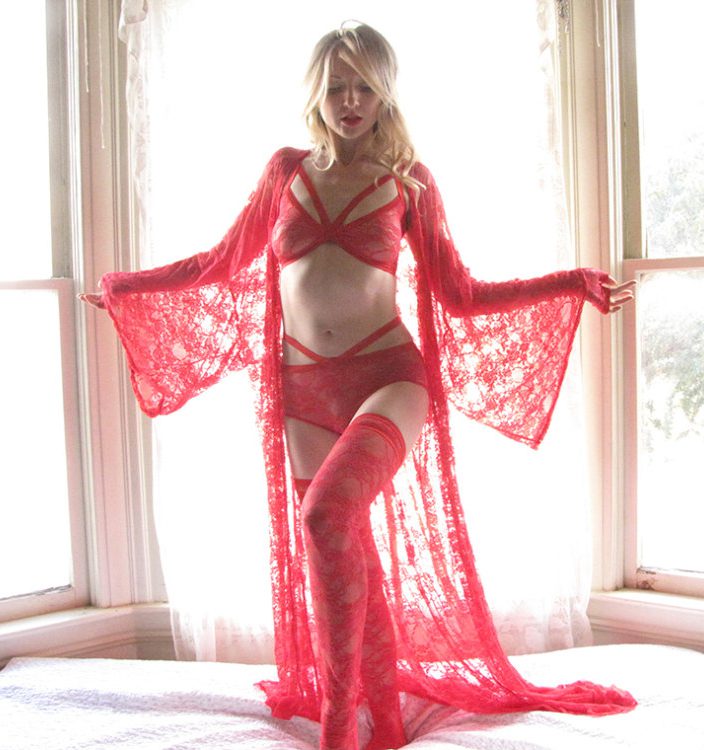 Recherche Clothing lace robe, $139 (~£111 / ~129€)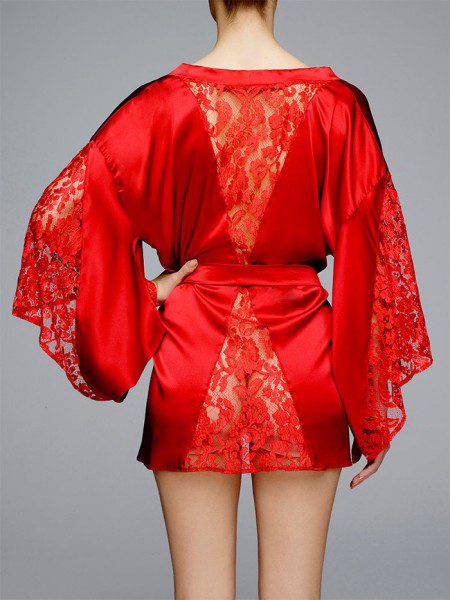 Coco de Mer Rhea silk & lace robe, £495 (~$618 / ~573€)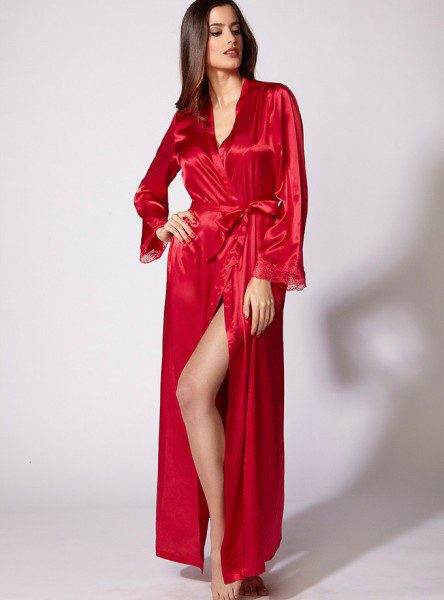 Boux Avenue Frances satin robe, £50 (~$62 / ~58€)
Which is your favourite robe on this list? Do you buy red lingerie especially for Valentine's Day?