Disclosure: This chemise was sent to me free of charge to be reviewed. My opinions are, as always, 100% honest.
Sulis Silks is one of those little gems of a brand, not particularly well-known but one you've discovered them you want to buy practically everything – well I do anyway! I'd like to buy a bra set at some point but I'm still doing my one-purchase-per-month challenge and have a wishlist as long as my arm so I'm working through it at a snail's pace. In the meantime, the lovely people at Sulis offered to send me a piece from their new Spring 2017 range, Isadora, which I gladly accepted!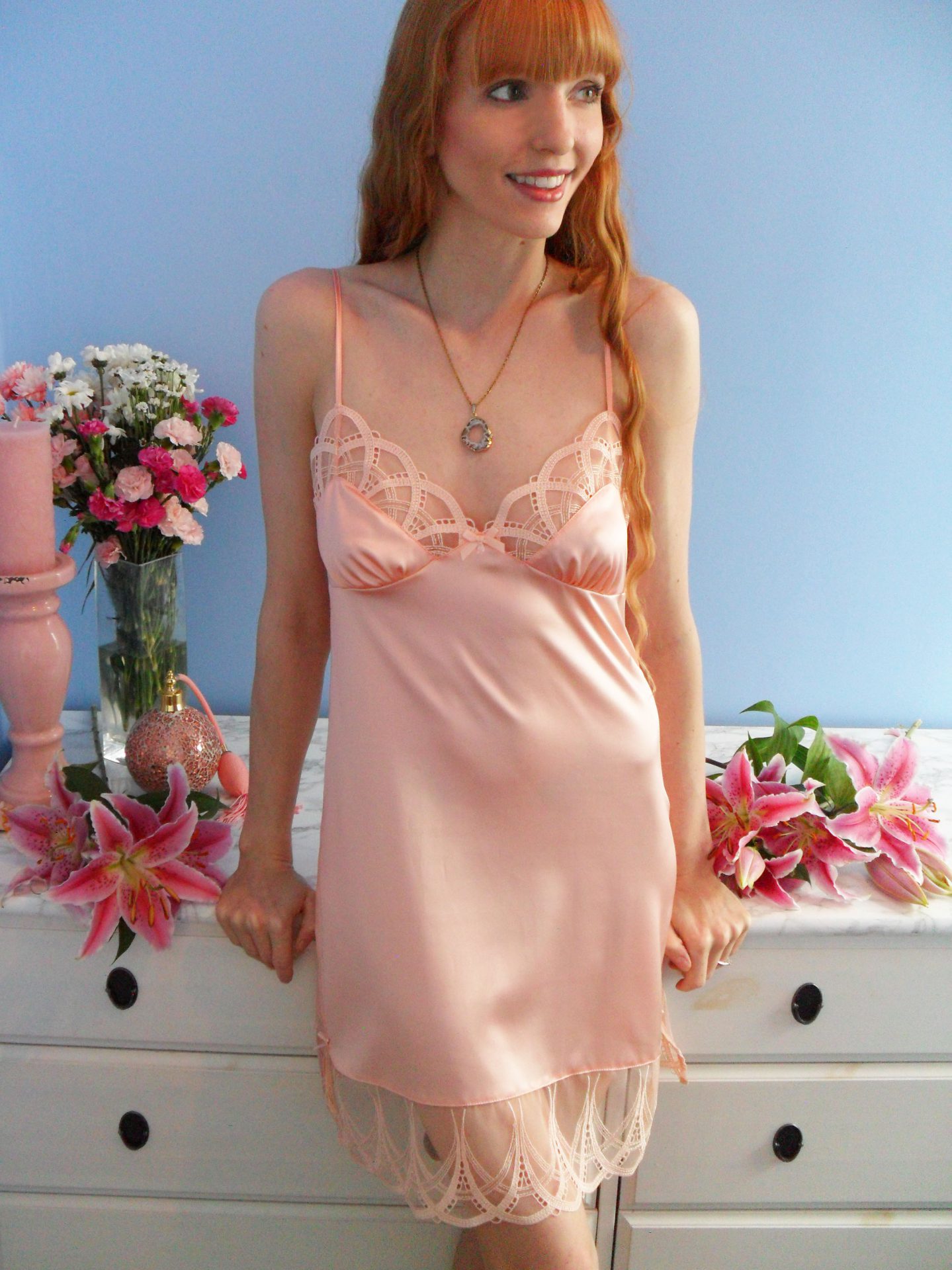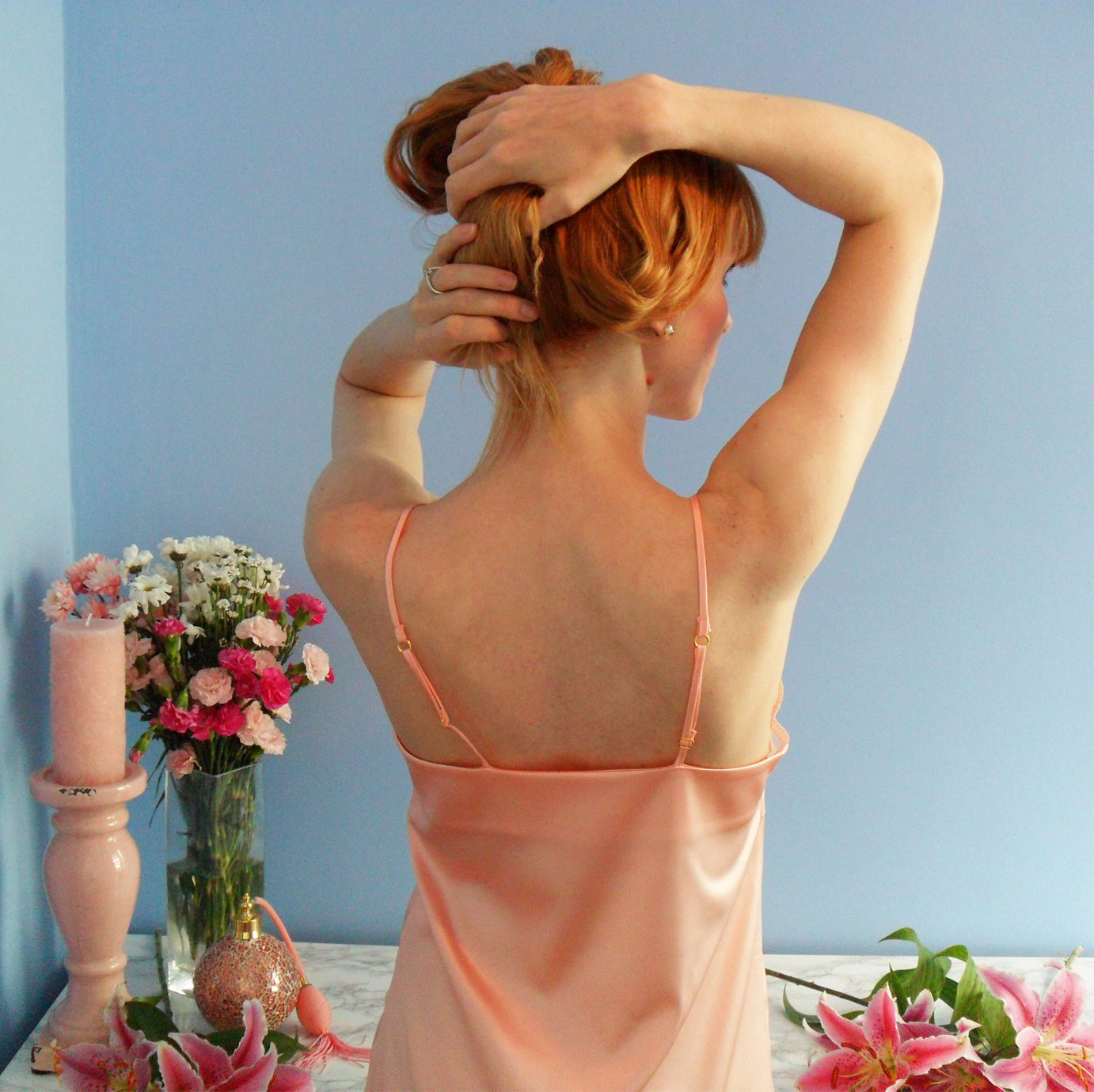 Appearance
Isadora is made from a light, peachy-pink silk – it's a bit warmer in tone that it appears on their website. As you can see in the photos, it just so happens to be an excellent match for my skin tone. I'm going to get so much wear out of this through the summer because I've bought myself two not-quite-opaque-enough white dresses, and this creates a perfect, invisible lining layer. If you're very pale like me and looking for the perfect, nude slip to go under sheer or translucent clothing then I do recommend it!
It's also just a very pretty little chemise all round – delicate spaghetti straps, lovely sheer embroidery, and a little ribbon bow with a plastic teardrop bead at the centre of the bust. It's simple enough for everyday, but not at all plain or boring.
Verdict: 7 / 10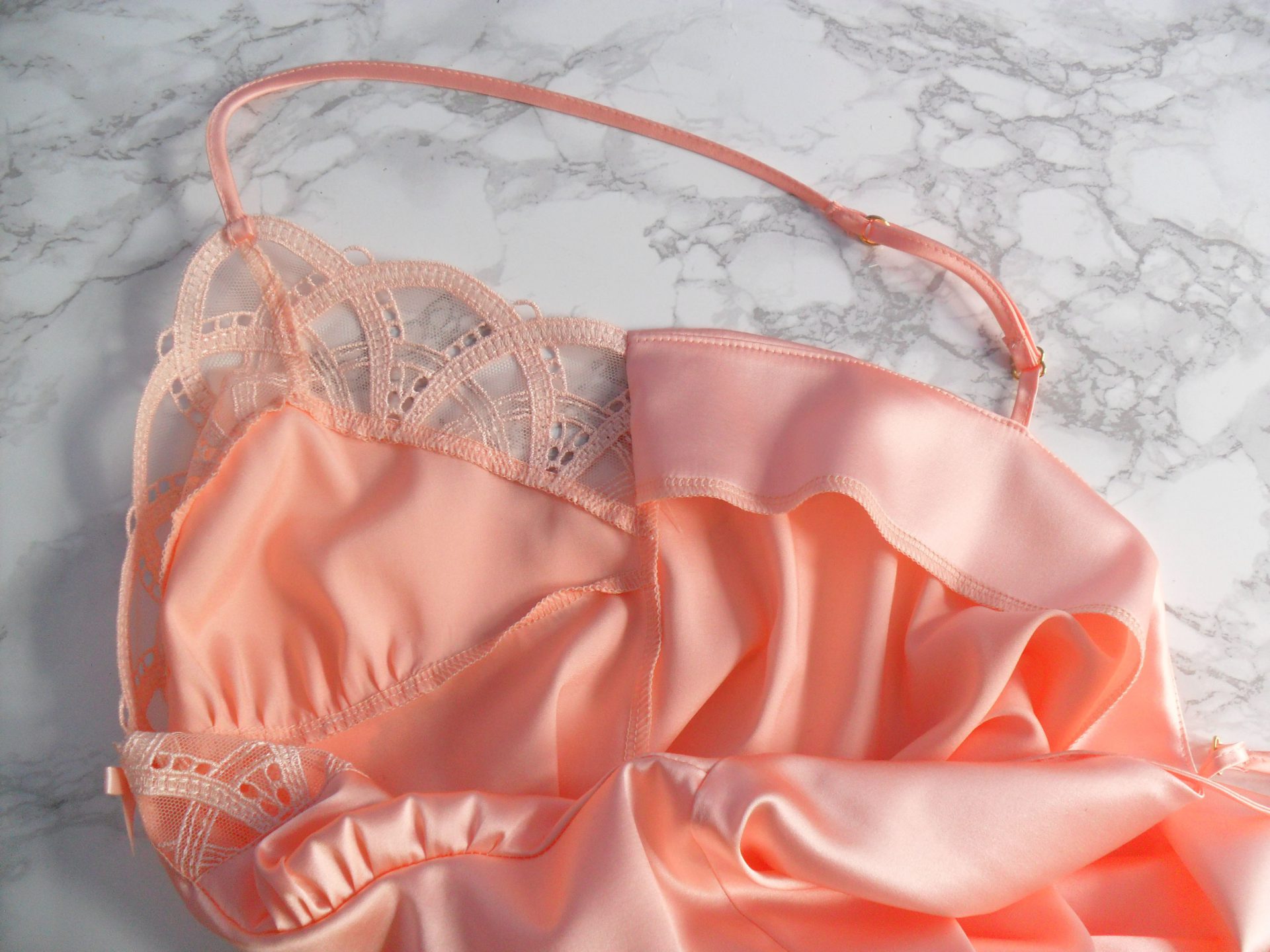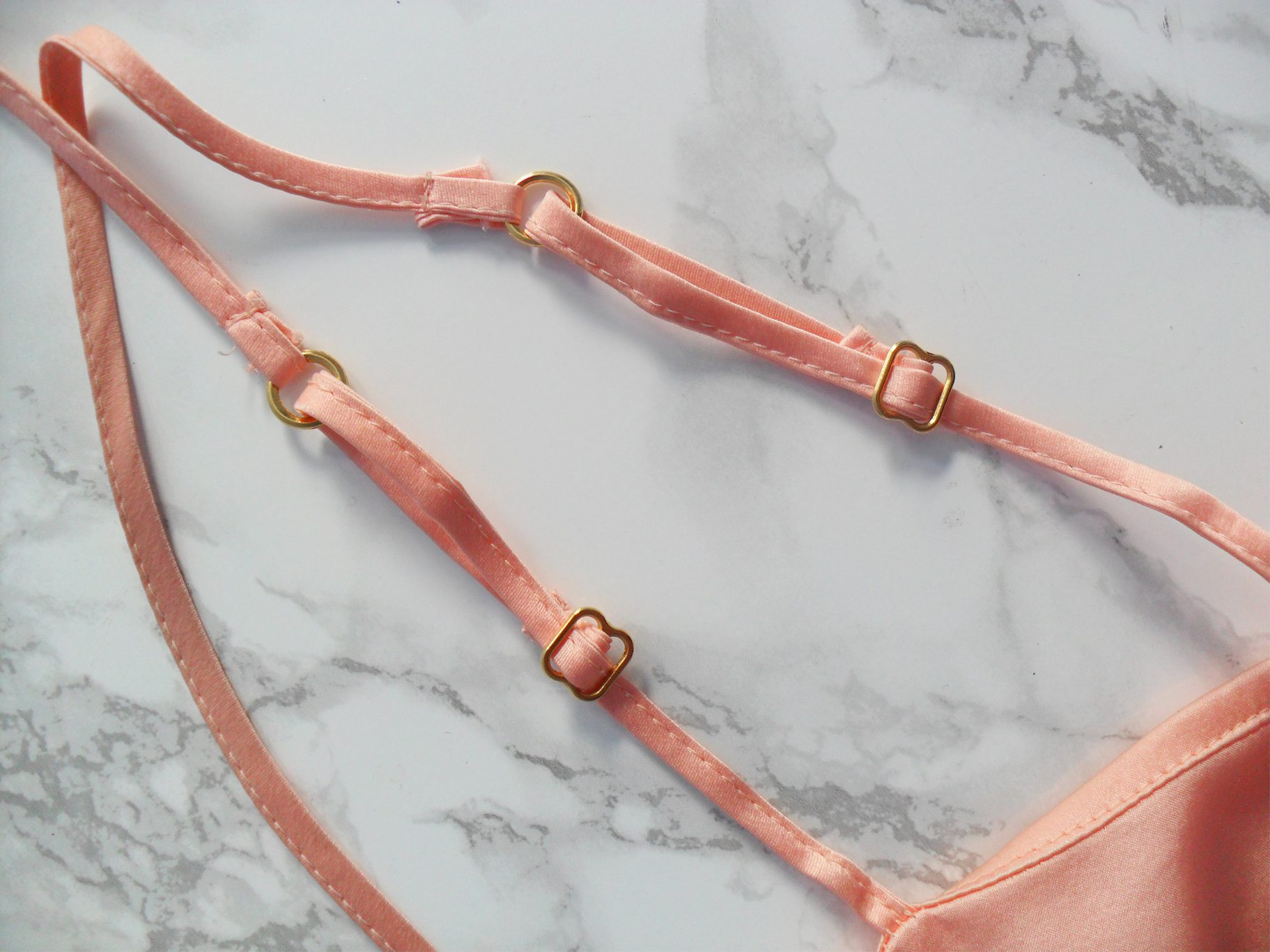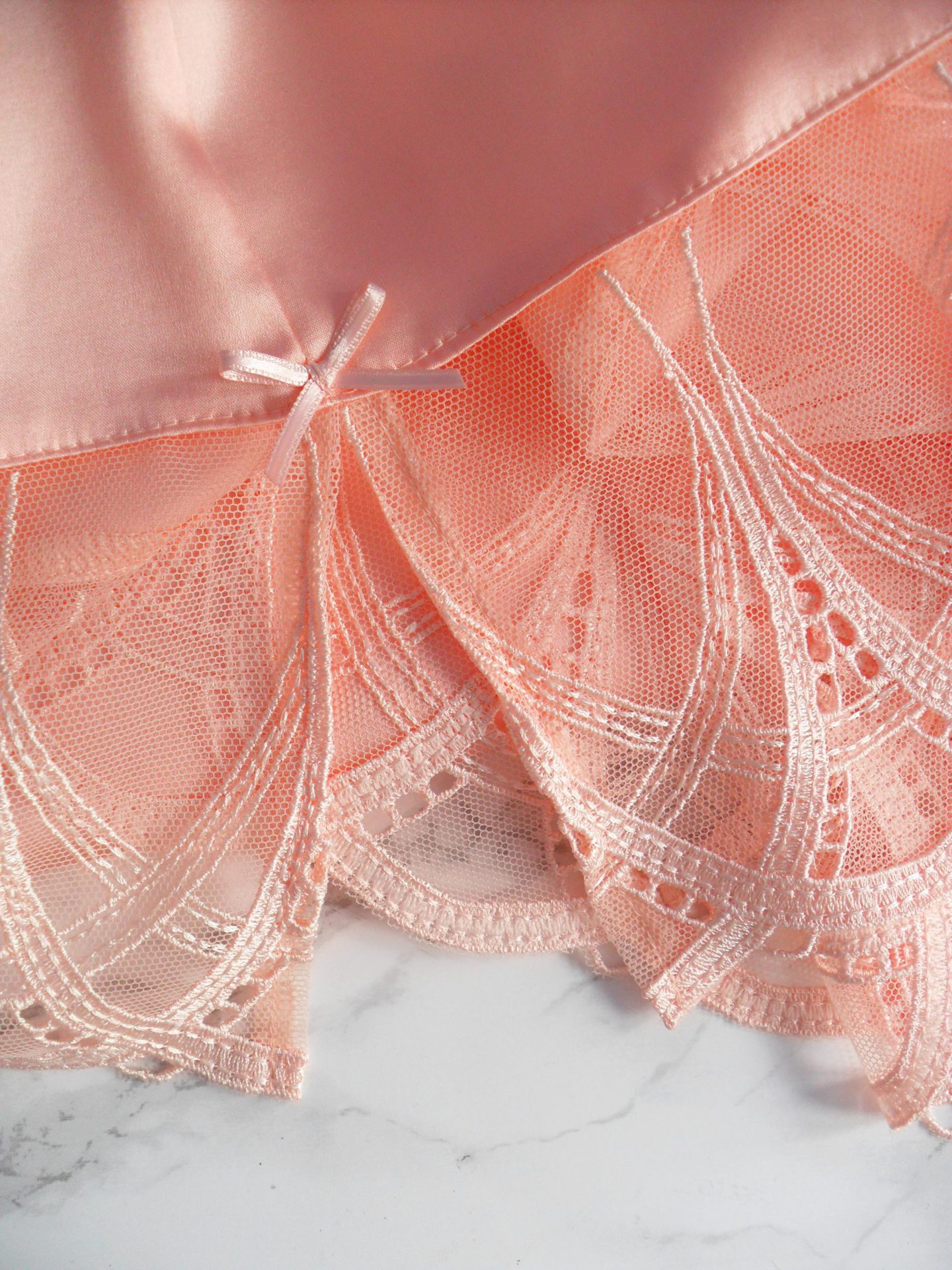 Construction
As the brand name suggests, Sulis Silks uses real silk in all of its garments. This chemise is 100% silk satin, except the embroidered parts, and is 19 momme – it feels lovely and thick, like it's going to last.
The stitching is practically invisible, all very neatly done and in perfectly colour-matched thread. Inside, everything is overlocked which is a quick and easy construction method used to keep costs down, but it is neatly done.
The bit that I like the least is the straps. I don't mind that they're thin – only 4mm of folded silk – but the sliders used have an internal diameter of 8mm which not only looks weird but means the straps work themselves looser over the hours and need readjusting every time I put the chemise on.
Verdict: 6 / 10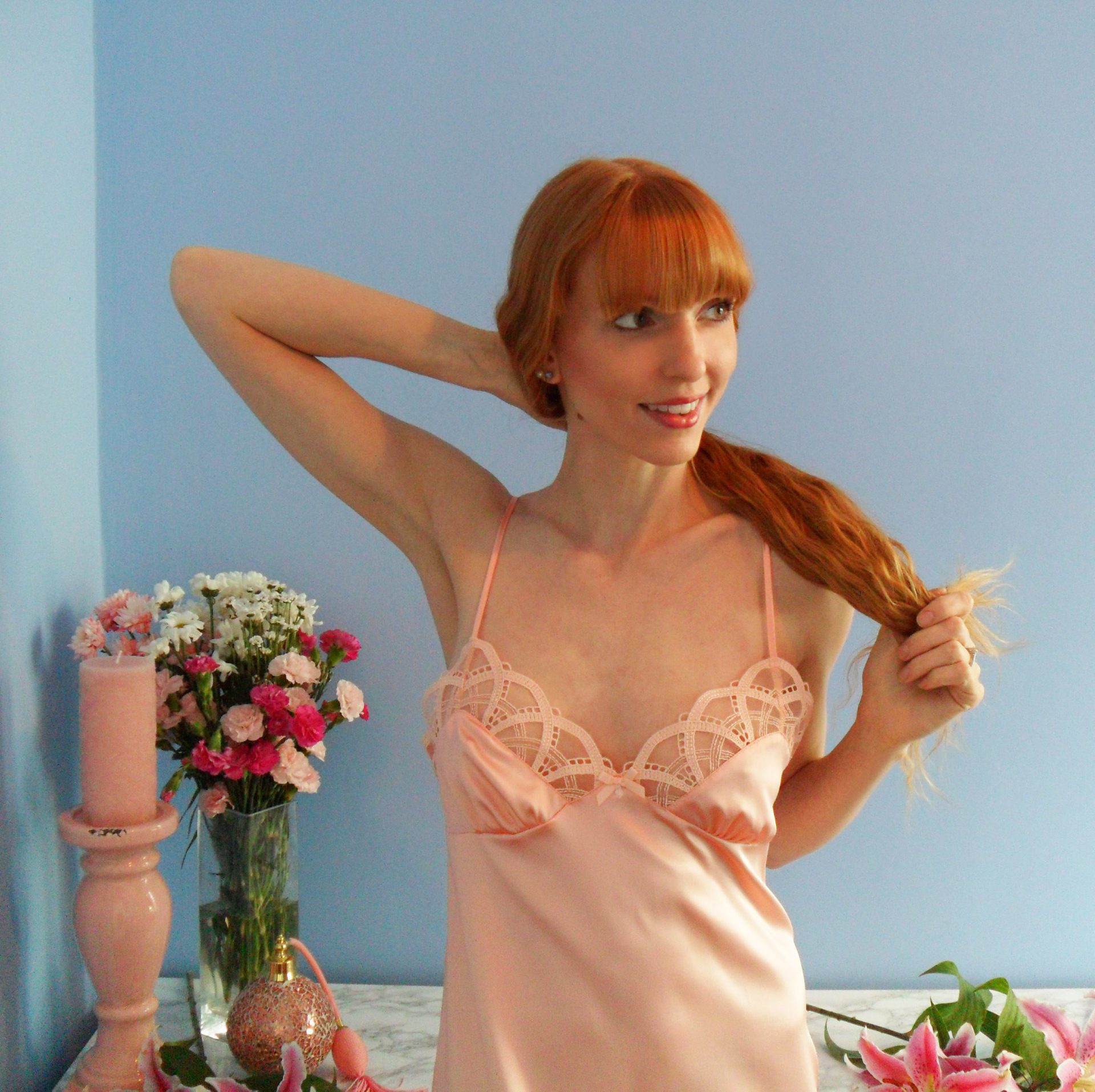 Fit
The Isadora chemise is available in UK sizes 10-20, however it does come up small. I usually wear a UK 6 and my measurements are currently 32″-25″-34″ which puts me in a Sulis Silks size 8. I mentioned this to the brand and was told the UK 10 would be fine, and it does indeed fit smaller than a typical 10.
It's not the same figure-hugging fit on me as it is on the model, but it's not loose either and definitely not two sizes too big. Their size chart seemed fairly accurate – a UK 8, were it available, would have had the intended fit – so do check it before you buy and expect that you may need a size larger than your usual one. The silk has just a small degree of natural stretch.
Verdict: 6 / 10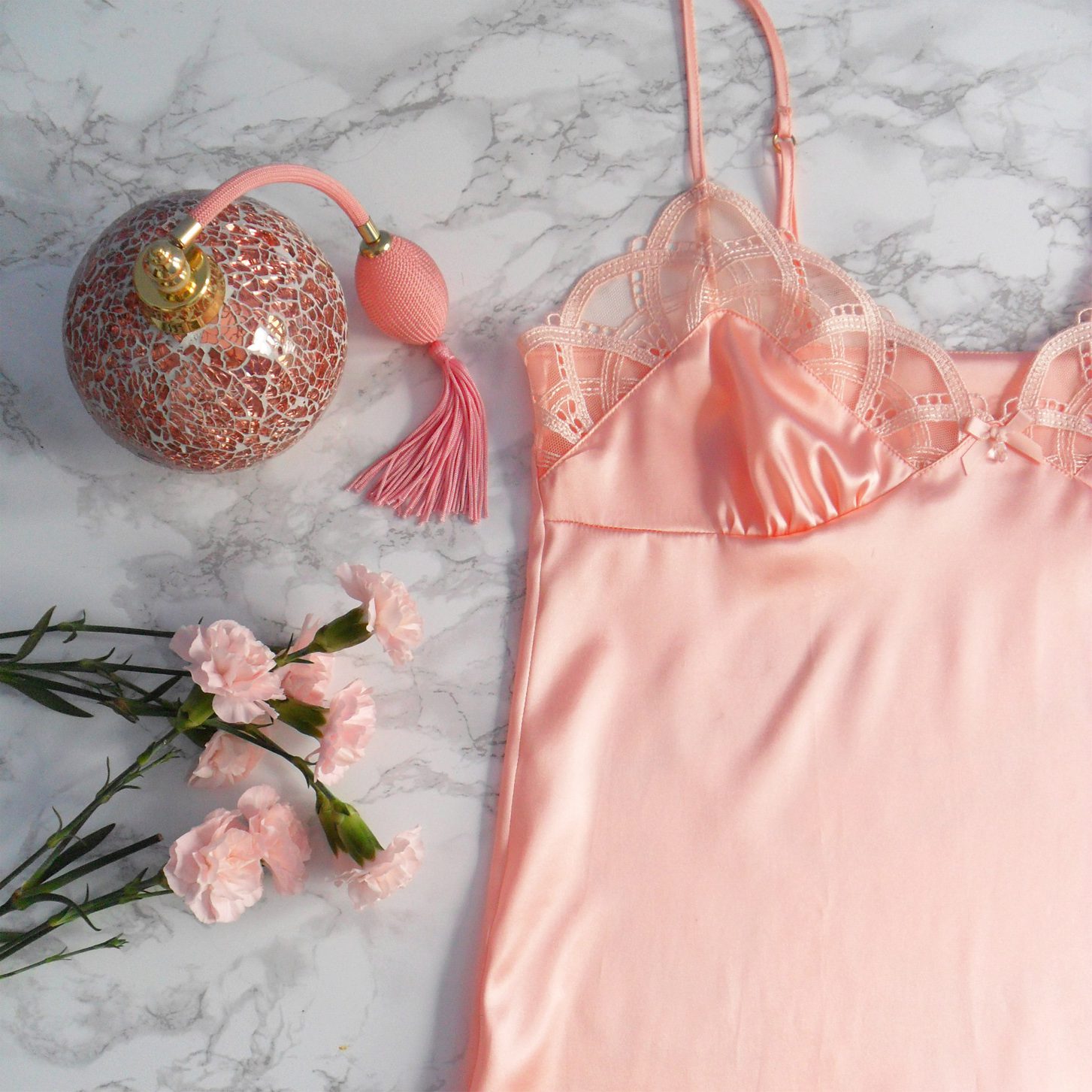 Durability
The chemise is hand-wash only but is not too delicate to be ironed, which is helpful as the fabric does get quite wrinkly after washing.
It does seem very durable – as durable as silk and embroidery can be anyway! I've bought silk slips in the past that literally fell apart at the seams after I wore them to bed, but I've slept in this one a half-dozen times and it still looks just fine.
Verdict: 7 / 10
Value for Money
Sulis Silks' Isadora chemise costs £68 which I think is a very reasonable price to pay for real silk, especially when the garment has been ethically made in the UK by people paid a fair wage.
Verdict: 9 / 10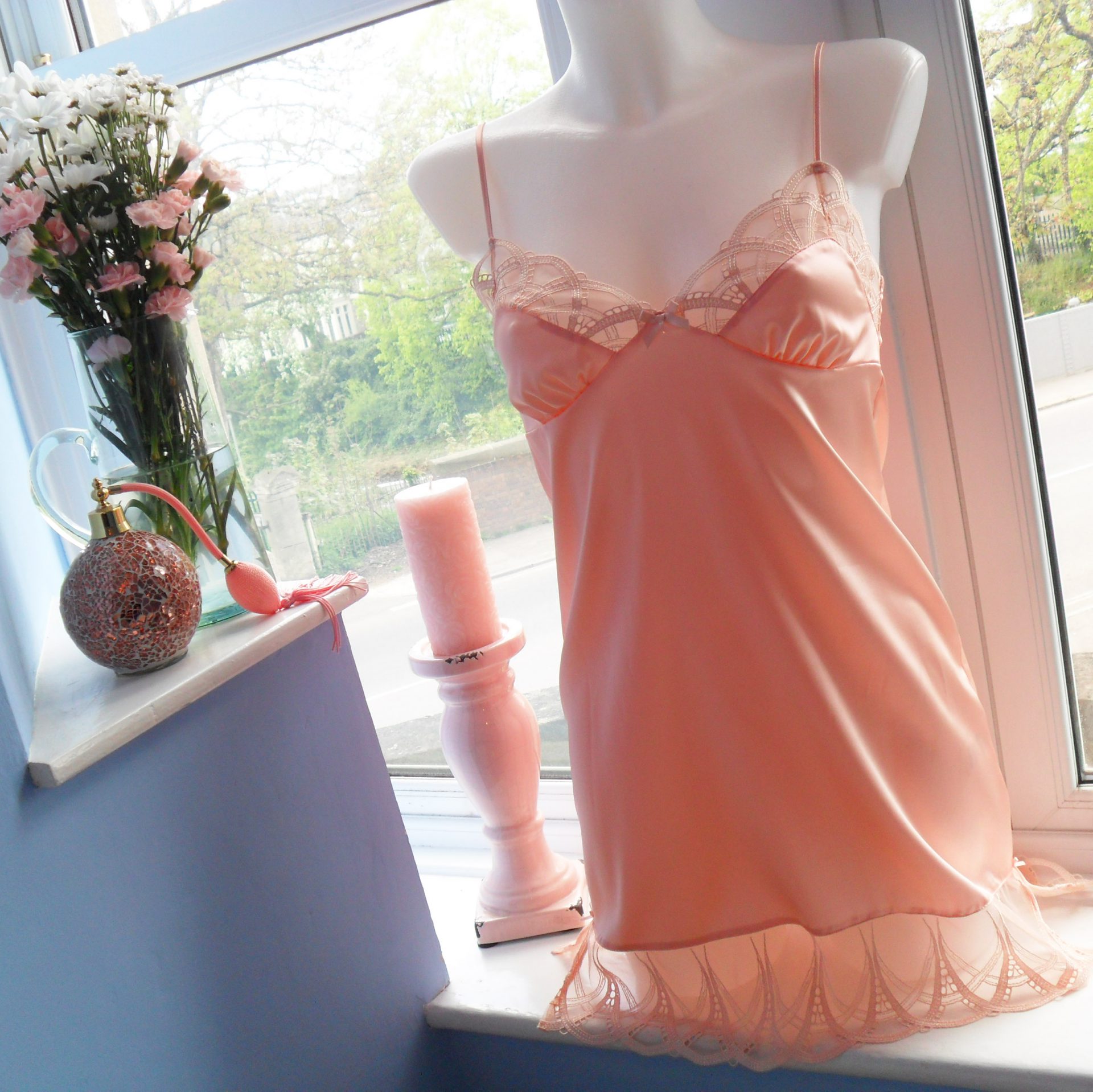 I wouldn't describe Sulis Silks as a luxury brand; comparing this chemise to my Mimi Holliday Raspberry Ripple silk slip, a look inside the Mimi one reveals only French seams which look neater and are less likely to fray with time, but then it did retail for twice the price. Rather, Sulis is a great place to go if you are looking for more affordable silk lingerie. It's not poor quality and it's not premium quality, it's somewhere in the middle.
Overall this experience definitely hasn't put me off trying Sulis again and hopefully at some point later this year I'll have a review of one of their bra sets for you guys. Check out the full Isadora range here – the PJs are particularly excellent!
Let me know what you think of this Isadora chemise in the comments below. Are you tempted to try Sulis Silks?