You might recall that earlier this year I published a post setting myself a challenge to only purchase lingerie at full-price for six months. Well we're here on November 30th, the final day, so I thought I'd write a little post sharing how I got on.
First, the confession. I failed that challenge. I almost didn't, but then I did – last month I saw the Bluebella Tala chemise, which I have adored since I first featured it on the blog, on my favourite website MySale for £15 and I just couldn't resist.
And honestly, I don't regret it. I mean, I'm returning the chemise because I didn't like the fit (review to follow) but I don't regret giving in to temptation. I'd really wanted that chemise for some time and this full-priced challenge was as much about forcing myself to make carefully-considered purchases as it was about supporting indie brands financially. (Yes, I could have bought the chemise full price and I probably would have, it just went on sale sooner than I expected).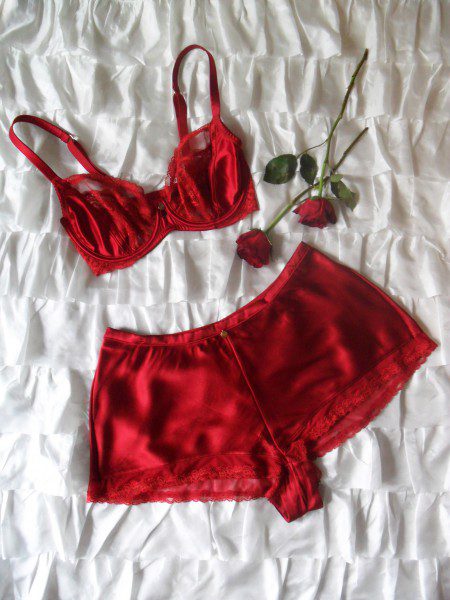 I'm really glad I decided to set myself this challenge because it has completely transformed the way I shop for underthings. I expected it to be very difficult to stick to but for the most part it wasn't. Every time I clicked onto a sale (because yes, it was still very tempting to see what deals there were to be had!) and there was something I know I'd normally have bought simply because it was rather pretty and half price, I found myself asking "do I really want this more than putting the money towards something on my wishlist?" and the answer was always no. Well, except that Tala chemise. So even though this challenge is now officially over, I feel like it may well have changed my shopping habits permanently.
I haven't gotten round to buying most of the things on that wishlist however, only the Agent Provocateur Bubbles brief and that was a rather disappointing purchase. Aside from endless hosiery, I haven't actually bought that much lingerie at all lately. That's mainly because I've been spending all my money on Christmas presents instead, I have so many people to buy for and so much fun choosing things that I start in August and always spend a small fortune. I just bought my last Christmas gift today as it happens though, and it's payday, so I'll be back to having money to treat myself with and that of course means lingerie. Which brings me onto the second part of today's blog post, my new challenge-to-self.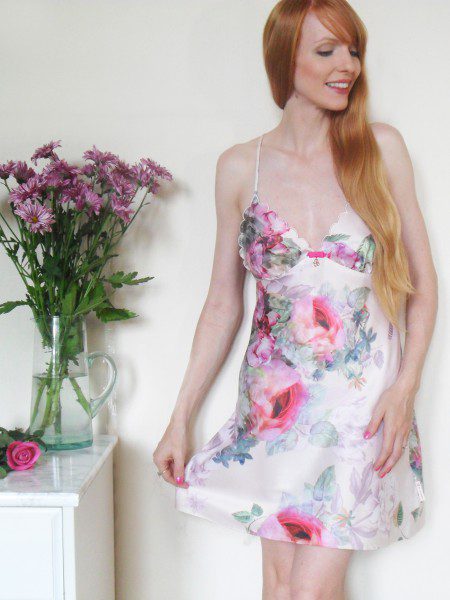 Most of the things I've bought this past six months I've loved and not at all regretted buying (hello Rosie for Autograph red silk bra set!), and I want to make sure I continue to make thoughtful purchases like these and not go back to impulse ones. I also feel like the six months positively whooshed by, so for the next year I will only be buying one item or set of lingerie per month. There's no better way of making sure it's the piece I want more than anything else I've seen.
This time round it doesn't have to be a full-priced purchase, but since the best stuff usually sells out before sale season rolls around there's a good chance it will be. Almost everything I'm liking right now is by an independent brand and I'm going to make a conscious effort to continue shopping without discounts, but I'd like to be able to support them even in the months when I can't afford to do that.
If you come here for the reviews, don't worry. I have a backlog to work through, brands occasionally send me things, my contributor Elisa will be back with new reviews soon and there are a couple of guest reviews in the works too. There will still be plenty of reviewing goodness going on here!
Oh, and the pieces pictured in this post are my favourite full-priced-and-totally-worth-it purchases of the past six months 🙂
Are you planning any lingerie-related resolutions for next year? And could you manage just one lingerie purchase per month?