Disclosure: Links with a * are affiliate links.
Silk is one of the most popular fabrics used in lingerie design – prized because of the beautiful way it drapes over the body, alongside its soft feel and versatility. Year round, silk is a wonderful fabric to wear next to our most sensitive areas due to its hypoallergenic nature, sweat wicking properties, and ability to keep cool in warm temperatures as well as vice versa.
Being a natural fibre, and requiring intensive high-cost production, silk lingerie often retails at prices above the average consumer's budget. However, here are some options for affordable places to buy silk lingerie online.
At the moment, the selection on this website is smaller than most, with only 7 designs to choose from in either black or white silk satin. What is very impressive, however, is their size range offering of UK 8-24. As well as this, everything is priced between £18-£40, which is incredibly reasonable considering some designs even feature lace trims and inserts. The Silk Boutique are currently taking pre-orders for silk pyjamas, which will again be available at a much lower price point than is typical, coming in at only £150 for a pair.
Moreover, the website states that they use couture techniques such as French seams in their designs, meaning that it's not just a luxury fabric you are purchasing, but also luxury construction.
Patra's ethos is "to make the highest quality items from pure fabrics, without compromising on style". For them, this began with silk garments and has gradually expanded to include other natural fibres. For this reason it's worth checking if what you're purchasing is 100% silk (if that's what you want) as a lot of their underwear is a silk/cotton mix, or similar.
However they do have a wonderful range of basics including vests, long johns, and pure silk briefs for only £17. Their women's size range (XS-3XL) equates to UK 8-22, though most items seem to only be available up to a 2XL (UK Size 20).
Lilysilk was founded by Lily Lin in 2010 as a means to cut out the middle man between Eastern Asian silk manufacturers and Western European silk retailers. By doing so, they now offer a wide range of silk garments and bedding at more affordable prices than the average retailer.
I particularly like that they offer multi-packs of briefs*, and also that they sell wireless bras*. Their lingerie is a mix of more basic silhouettes alongside vintage styles and lace designs, created in sizes XS-XL, as well as nightwear in sizes XS-3XL. Although it should noted that every lingerie item I looked at was only available in limited sizes, and nothing I clicked on was available above a size Large.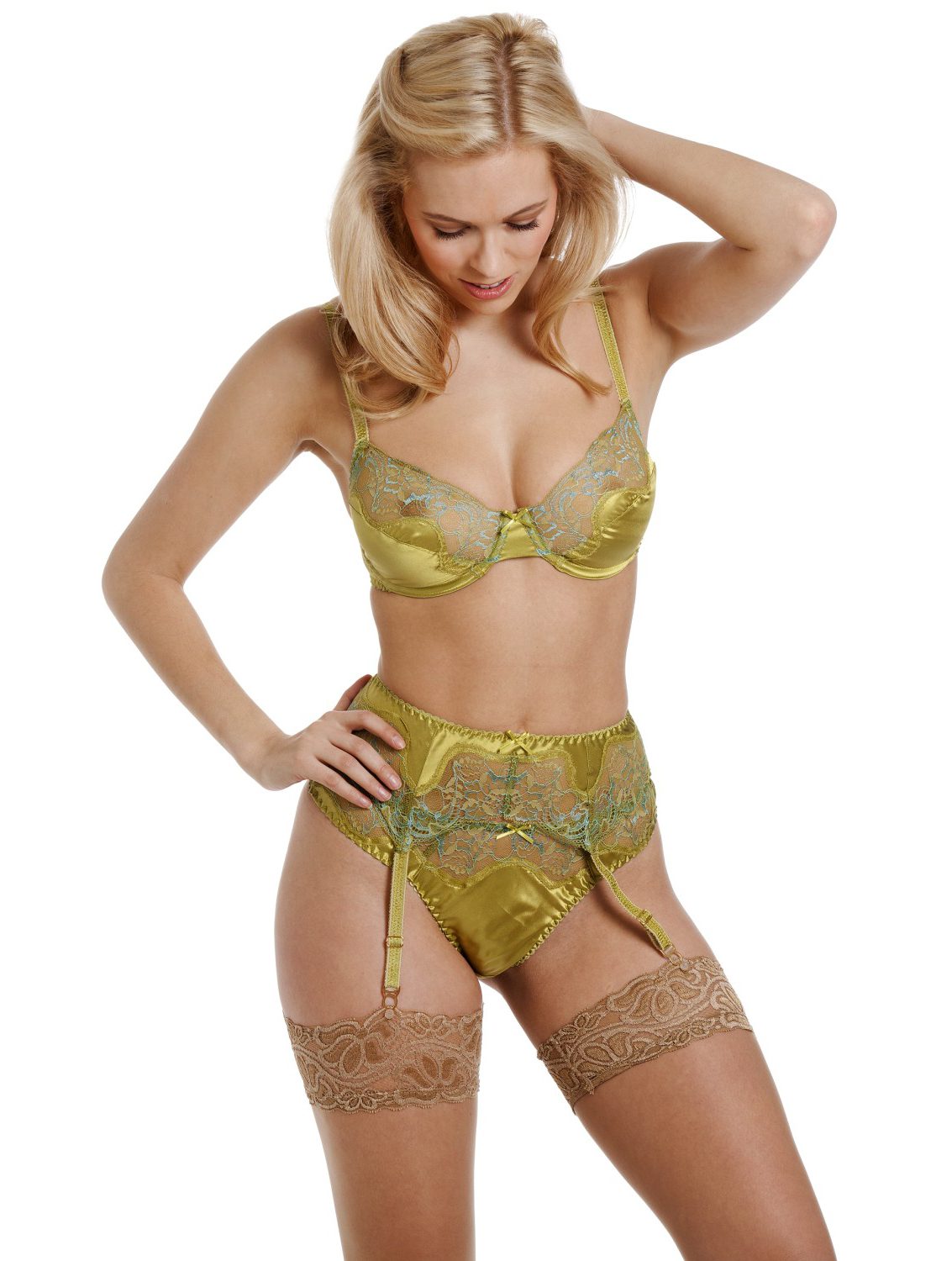 Estelle previously reviewed Sulis Silks' Isadora Chemise, and had a positive experience with the brand. Most items have a slightly higher price point than the others I have mentioned, with slightly more intricate designs featuring lace as well as underwired bras and suspender belts. However, they do have basic silk knickers starting at £15, as well as silk jersey chemises for £40.
Bras are available in 32A-40DD, while some (but not all) of their core size products come in sizes UK 8-24. Sulis also has dedicated plus-size offerings in sizes UK 16-24.
Marks & Spencer's collaboration with supermodel Rosie Huntington-Whiteley offers a fast-fashion approach to silk designs. These are not 100% silk pieces, for example these French Knickers* are 78% silk, which is one of the higher percentages. However if this doesn't put you off, the collection features wonderful, vintage-inspired designs, featuring elements most independent brands are not capable of producing at such a low price point.
Bras are available in 34A/32B/30C- 36DD, as well as limited designs in 32DD-40G, with the rest of their designs in a UK 6 up to UK 24.
Do you care about fabric composition when buying lingerie? And would you buy budget silk in order to experience the benefits without the price tag?