Disclosure: This bra set was sent to me free of charge to be reviewed. My opinions are, as always, 100% honest.
Generally speaking, Royce is not my aesthetic. This English Rose set though won me over with its lovely print and lace detailing, and featured on my round up of the 16 prettiest mastectomy bras last year. It's part of Royce's Caress range in which every bra comes with pockets to hold breast prostheses, but there's nothing to stop you wearing these as regular, non-mastectomy bras too. You can see below what the pocket looks like inside the cup, and it's perfectly comfortable and unobtrusive. As Royce puts it, "the pocket will simply act as a super soft lining in the bra".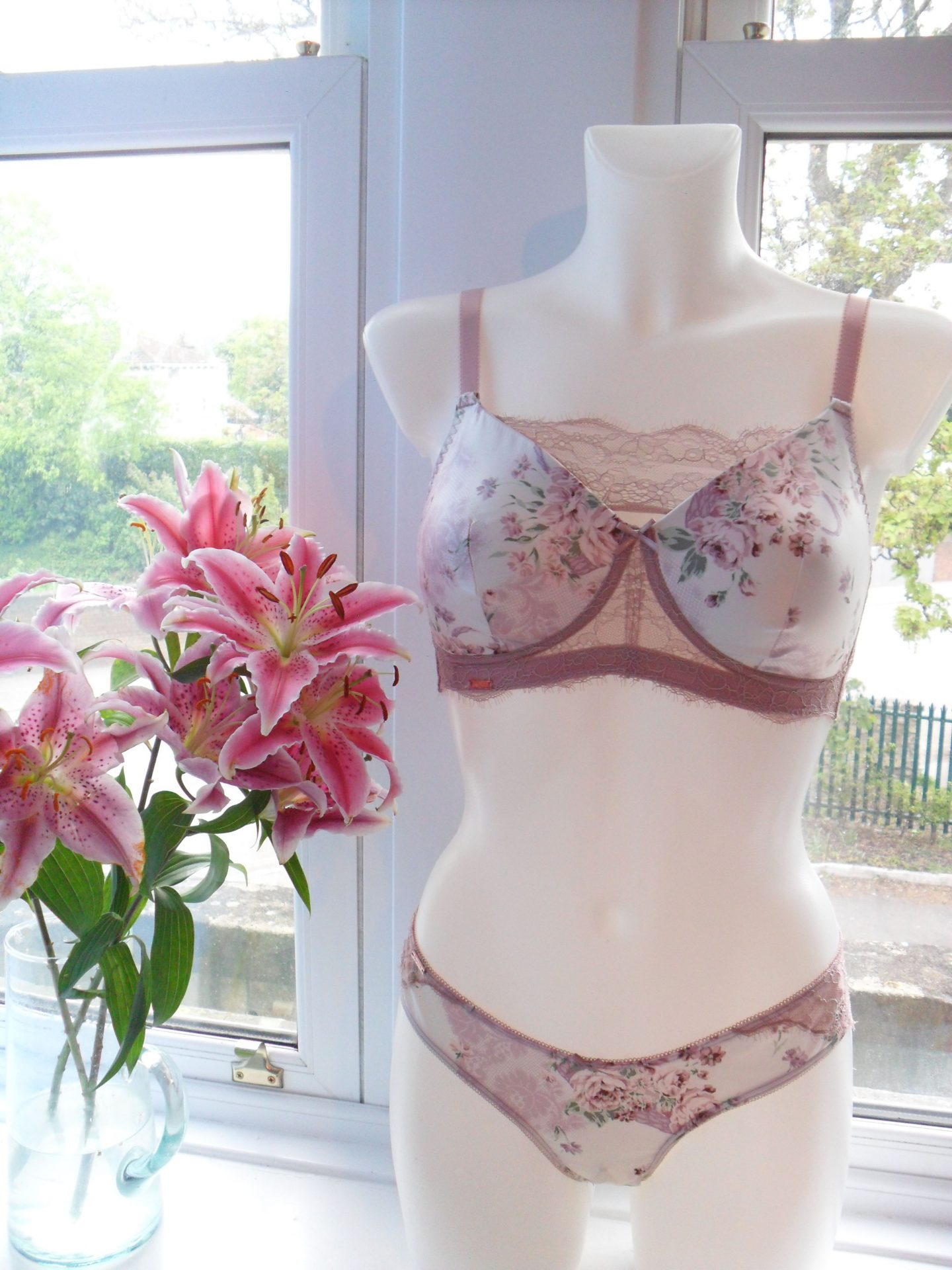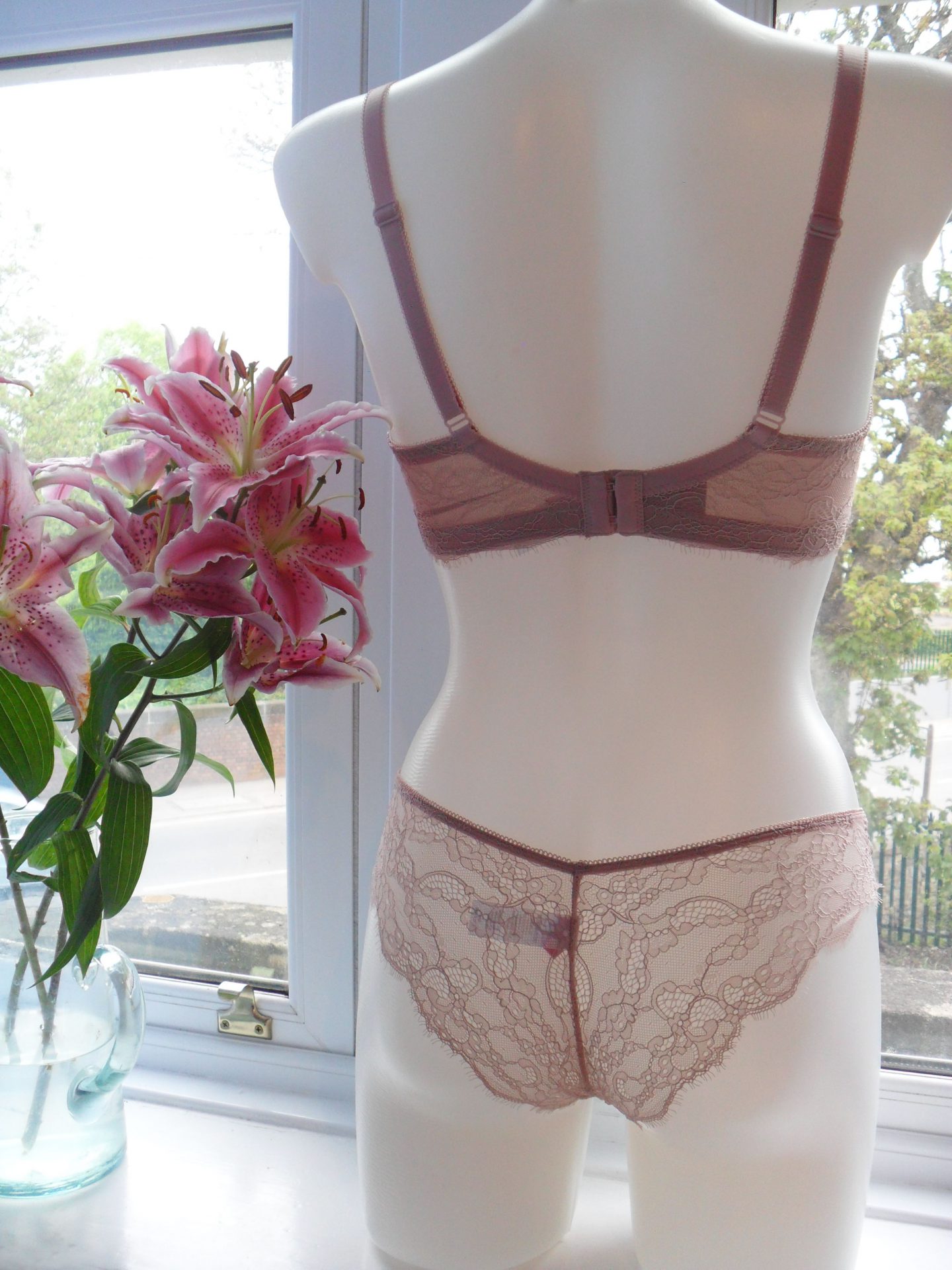 Appearance
English Rose is made from a matte, ivory satin with a print of floral lace and roses in light, puce pink, lilac and sage green. Combined with the greyish-pink lace that covers the band and forms the modesty panel between the cups, the whole design gives off a lovely vintage vibe. It reminds me of old, painted chinaware and chintz sofas. I'm also loving that they've used rose gold for the 'Royce' hardware on each piece – I am so loving rose gold right now, and the pinkish tone works perfectly with the rest of the colour palette.
The lace modesty panel is detachable, giving you two looks in one. You can use it to cover post-surgery scars, or just to make low-cut necklines less revealing.
English Rose comes with a choice of two knickers – mesh-backed or lace-backed. Obviously, I went for the lace! At the same price, they're just so much prettier; it's a gorgeous, corded lace with a scalloped and eyelash-edged trim that really elevates this set from 'everyday pretty' to 'something special'.
Verdict: 7 / 10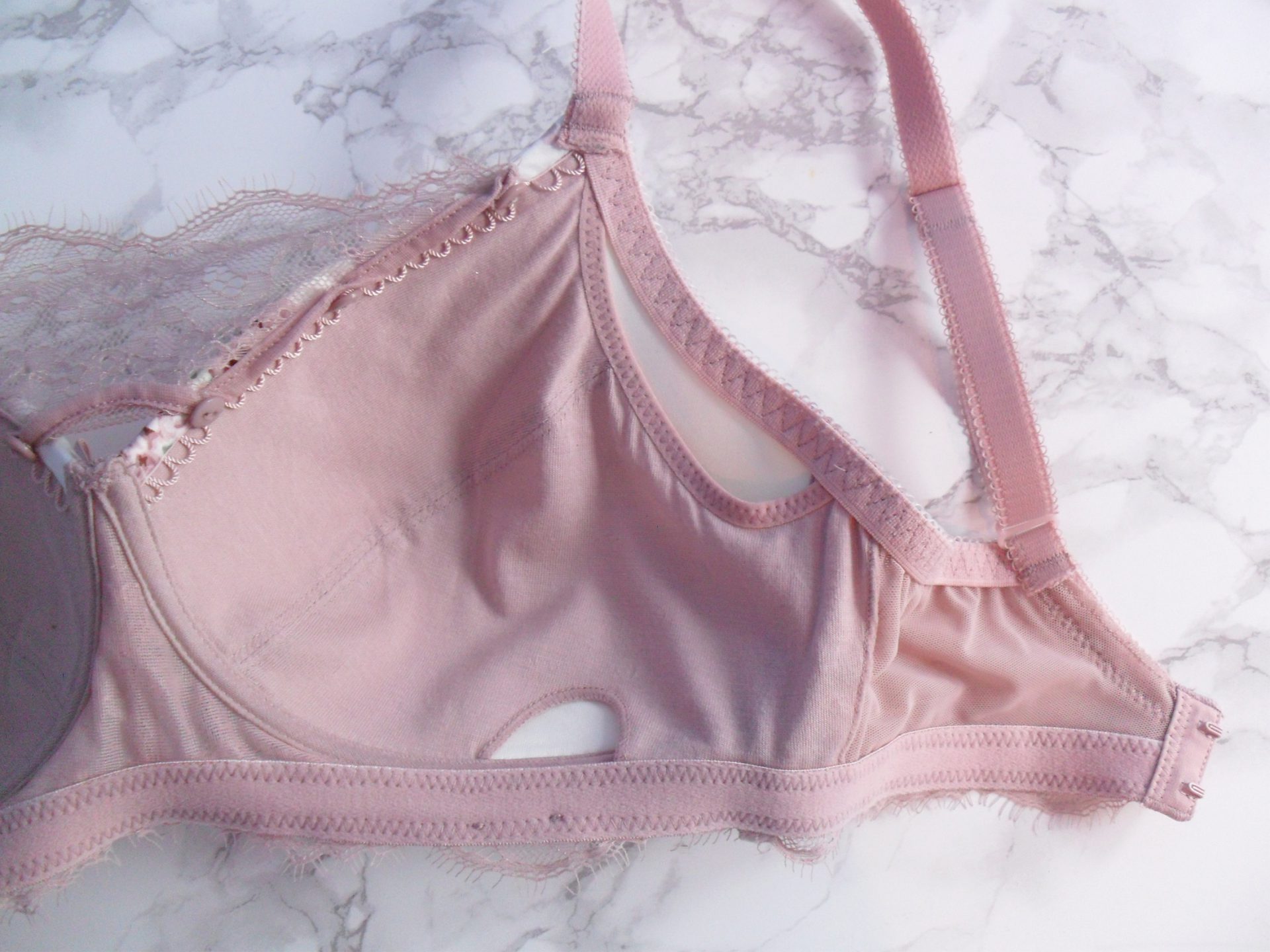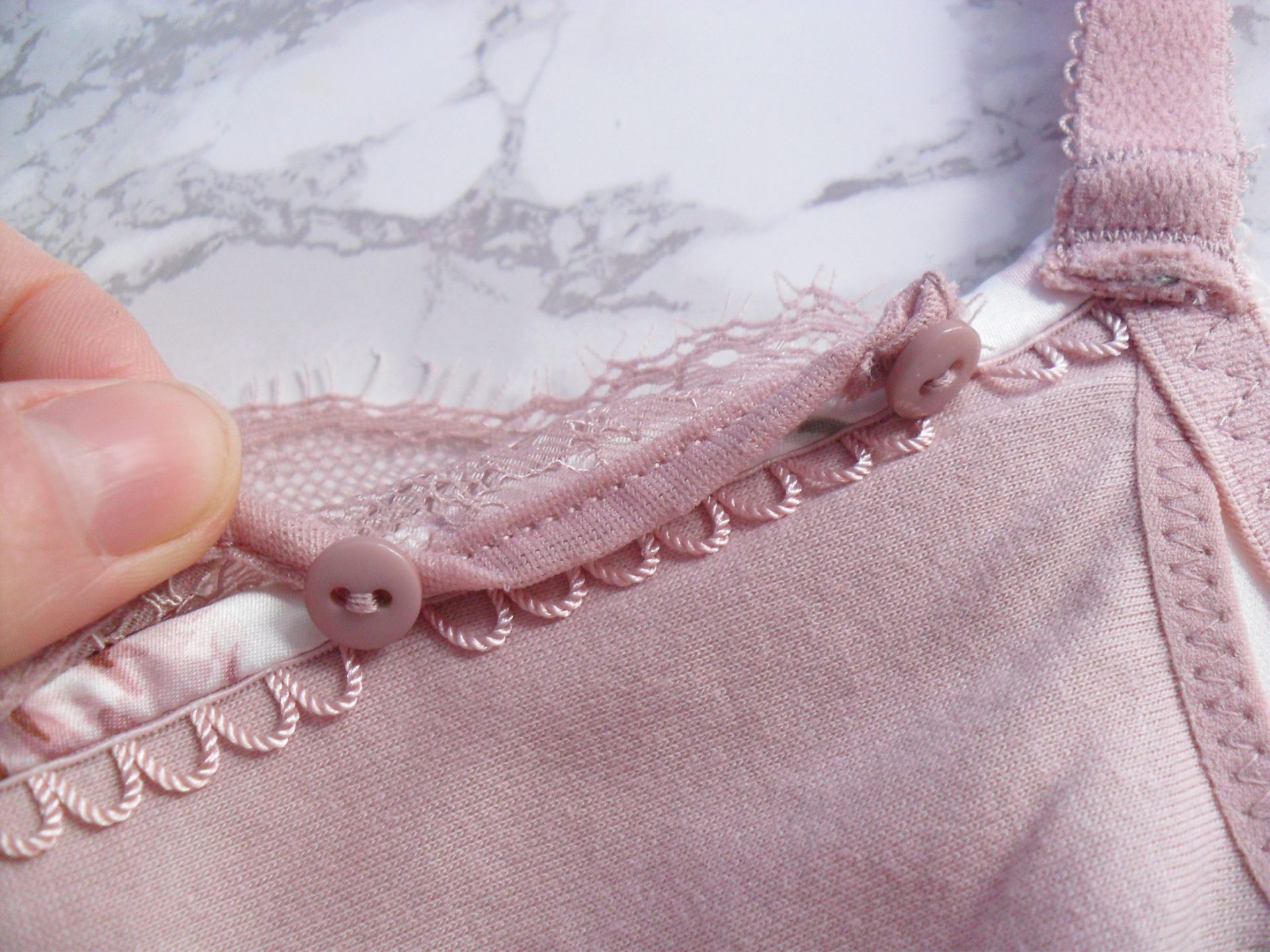 Construction
Royce exclusively creates wire-free bras, but they're a lot more structured than the bralette trend that's sweeping the lingerie industry right now. From moulding to 3-part seamed cups, Royce's bras have everything you'd find on a wired bra, except of course the wire.
The English Rose bra has lightly-molded cups. There's a vertical part-seam but it's just on the outer fabric layer and isn't there to add support. Loop-edged elastic trims the top of the cups on the inside, forming a row of buttonholes so you can adjust the modesty panel for the best fit.
The bra is fantastic, but on the knickers I wish they'd put the label behind the opaque front and not the sheer lace back (a pet peeve of mine), and the use of a diamond-shaped gusset means there's some visible stitching on the front of the knickers – it's tiny and I'm probably nitpicking, but it's noticeable to me and I wish it weren't there!
Verdict: 8 / 10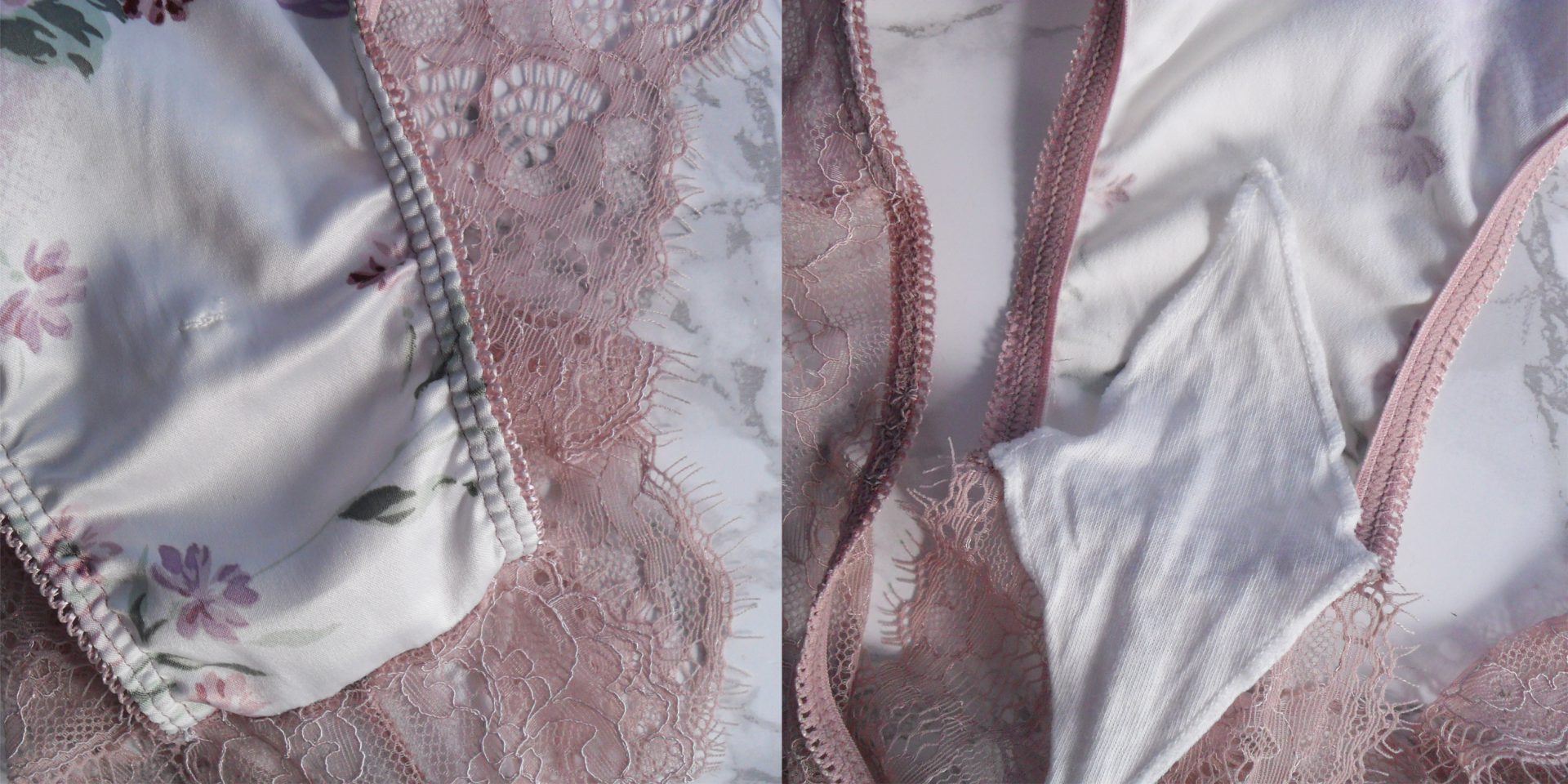 Fit
I received the bra in a 32D and knickers in a size Small. The band on this bra feels nice and snug – not too firm, but not riding up either despite me typically preferring a 30-band. The cup fit is spot-on. Because this bra doesn't have underwires, the gore doesn't tack and floats about an inch off of my sternum, but the cups keep my breasts separated and securely in place.
Royce's knicker sizing information is buried away on their FAQ page which seems like an odd choice, but anyway, their size Small is a UK 8-10 so pretty standard. As a UK 6 I expected they might be a bit big but they actually fit totally fine – no wrinkling, lace flush against my skin etc. There's a lot of stretch so I think they would still fit up to a UK 10 as indicated.
Verdict: 8 / 10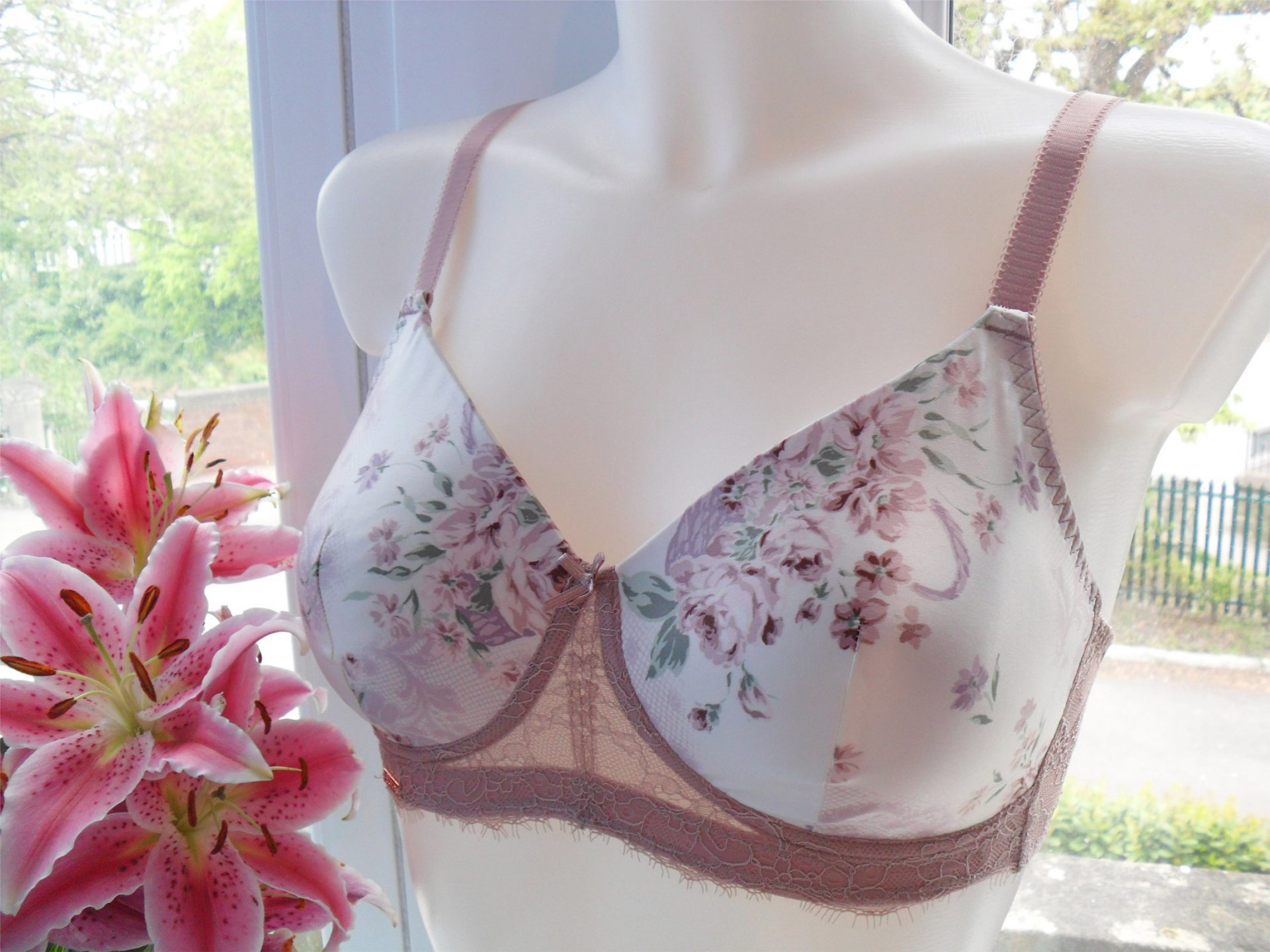 Durability
The bra and knickers are both machine-washable up to 40 degrees which is great, though I would recommend popping them inside a mesh wash bag to avoid the lace snagging – there's a lot of it! As always, I've been hand-washing this lingerie and it looks as good as the day it arrived.
Verdict: 9 / 10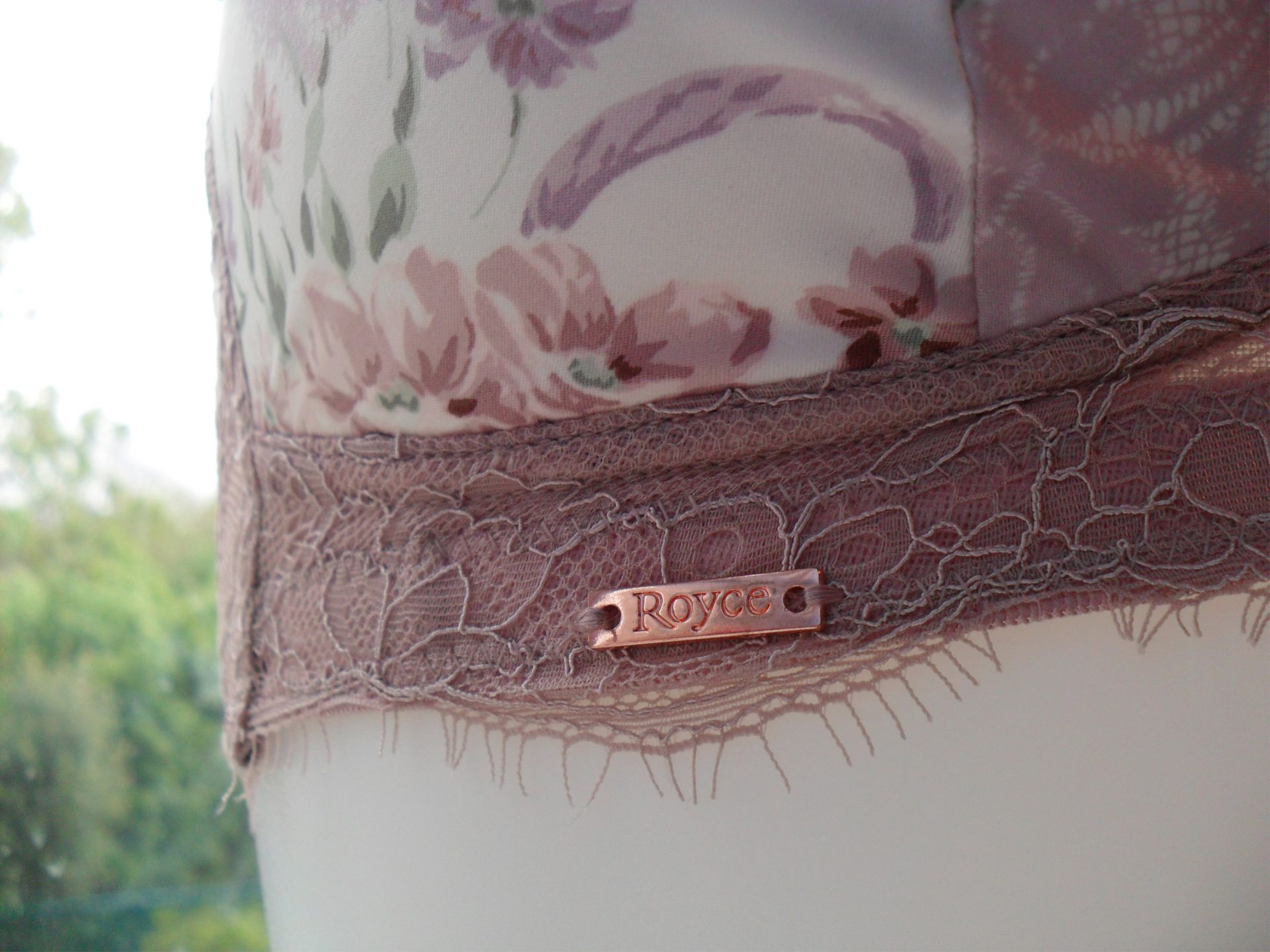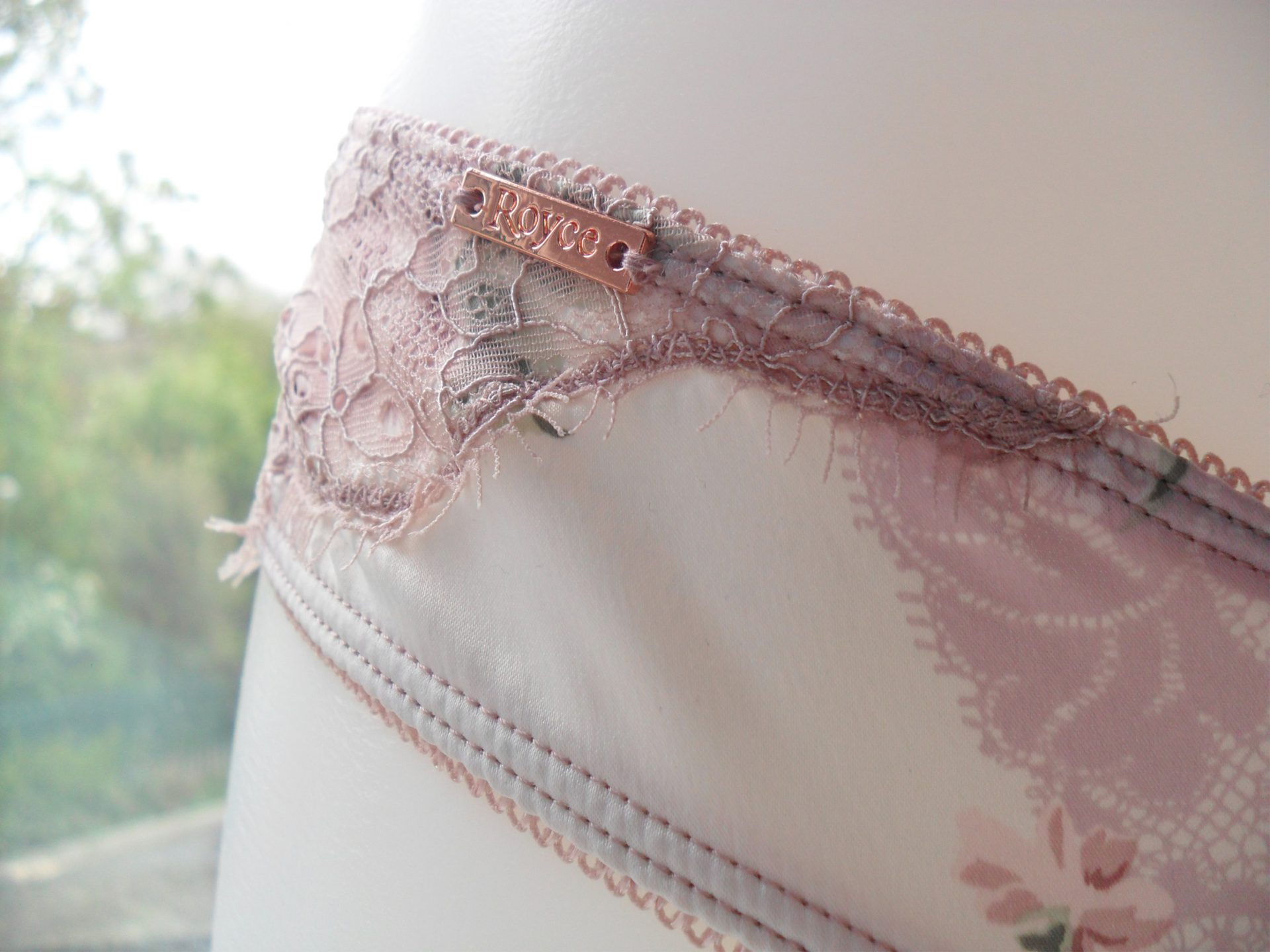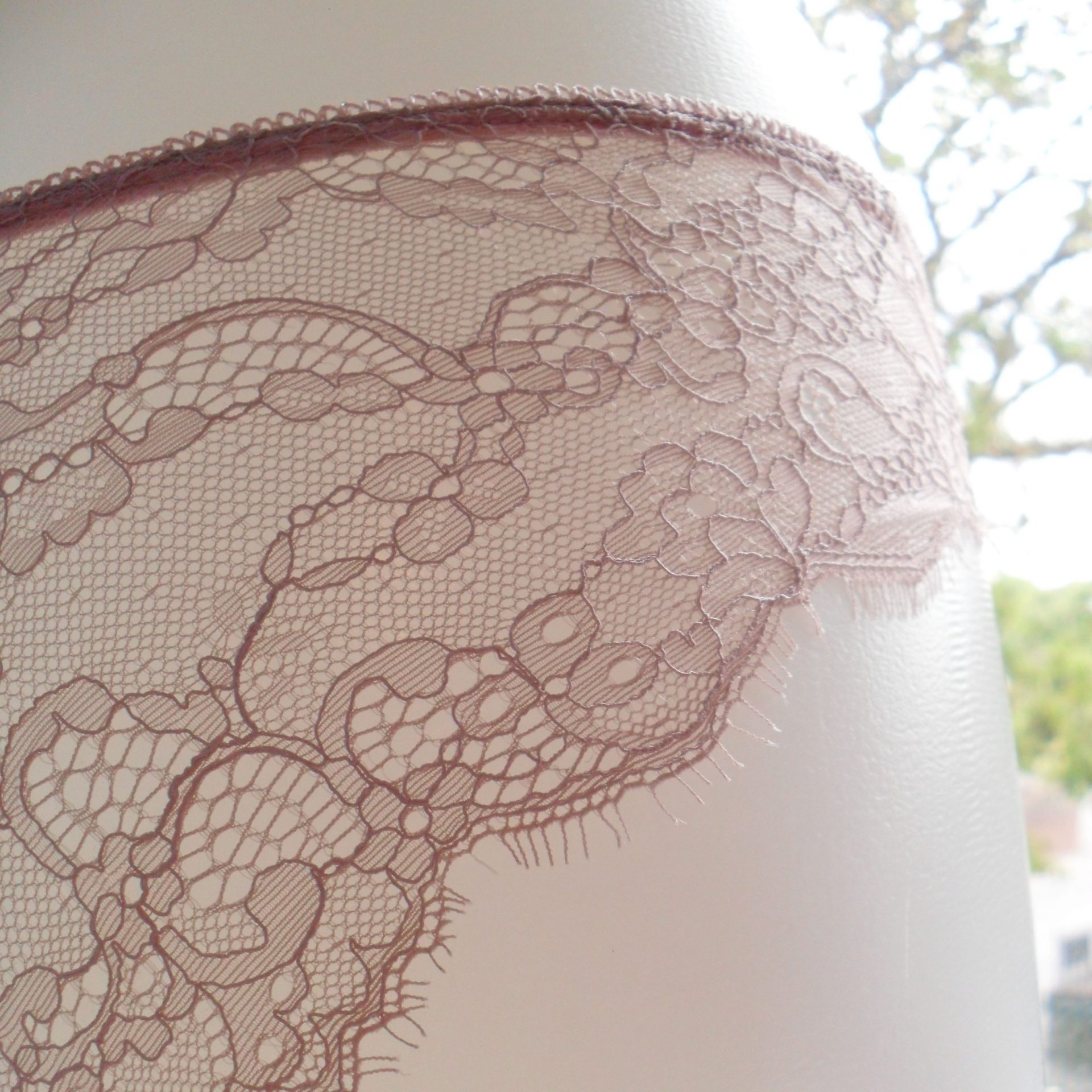 Value for Money
Royce's English Rose bra costs £36 and the knickers cost £16. I think that's a perfectly acceptable price for such a pretty, well-made set, and one that's so versatile (the built-in pockets for those that need them, and the optional lace panel).
You can see that thought has been put into the design; everything from the lining to the strap hardware to the buttons for the modesty panel are all perfectly colour-matched. The lace has even been pattern-matched at the join between the cups and at the back of the brief, for total symmetry. That's not a level of detail you'd normally find on a £52 bra set!
Verdict: 9 / 10
After falling in love with Bras Without Wires and now having tried Royce, I think I'm going to have to hunt down some more structured-but-wireless bras to try out. They are just obscenely comfortable and, though I can't speak for larger cup sizes, really not that different to wired bras in terms of support. Yes the shape is different, but this Royce bra still made me feel totally secure, offered lightweight lift and looked great under clothing.
I'm still not into their more basic-looking bras, but if they release another print that's up my street I wouldn't hesitate to try the brand again.
What do you think of Royce's English Rose bra set? Are you a fan of wire-free bras in general, or tempted to give one a go?