Disclosure: Links with a * are affiliate links.
Okay, firstly, how cool do these Leaf knickers* by handmade, Portuguese brand ColieCo* look?! I've always had a thing for sumptuous, ruffly knickers (they are excellent for creating the illusion of bigger curves) but these ones are especially gorgeous. The rows of leaf-shaped cut-outs make them feel like something out of a fairytale – lingerie for a pixie or a wood elf. And the vibrant array of clashing colours and prints manage to work perfectly together.
But I'm not just featuring them because I think they're pretty. I also love the reason that ColieCo decided to produce them. Designer Nicole Neaber wants her lingerie brand to be as environmentally-friendly as possible, for example by using fabrics made from recycled plastic bottles, or end-of-roll pieces that would otherwise have ended up in landfill.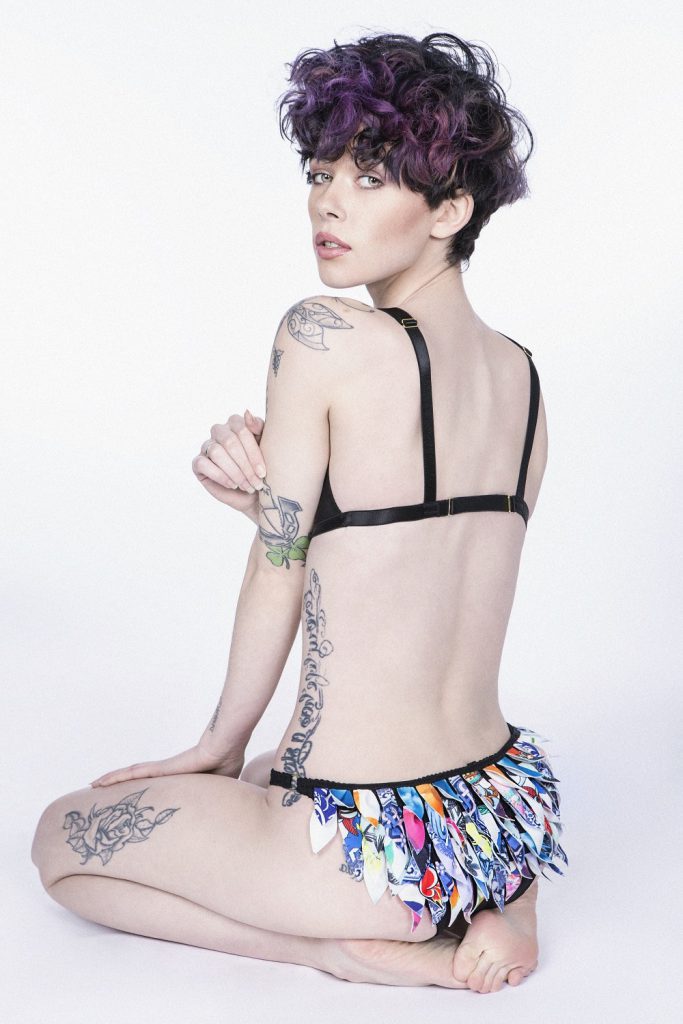 The Leaf knickers are just an extension of this commitment to reducing waste, by taking the little off-cuts of fabric created in her own studio and turning them into something wearable. There will always be some fabric scraps generated in the lingerie-making process, but with the Leaf knickers, ColieCo is really keeping them to a minimum – at least for the scuba jersey fabrics these little leaves are made from.
The Leaf knickers have a plain mesh front, and are available in a choice of black or white. They come in sizes XS to XL (there's a detailed size chart available to reference on the product page*), and cost a surprisingly low 25€ (~£22 / ~$30).
What do you enjoy most about these knickers, their eco creds or just the way they look? Have you ever purchased from ColieCo?