Disclosure: I received this set free of charge from Brighton Lace to review. I never accept money for reviews. Links with a * are affiliate links.
Brighton Lace is an independent lingerie brand based in, you guessed it, Brighton in the UK. It's a three-woman team – Lou the founder (and fabric-dyer), Lou the seamstress, and Louisa who sews the lingerie-inspired crop tops*.
With the motto "enjoy being you", Brighton Lace is all about celebrating your natural beauty, no padding or push-up required. They focus on soft, unstructured pieces such as bralettes and camisoles, that are made using English stretch laces.
When owner-Lou got in touch to offer me a set to review, I couldn't decide what I liked most because there are a lot of designs to choose from. 43 bralettes just for starters. Even this Lou Lou set (I wonder how many times I'll say Lou in this post!), which was picked out for me when I couldn't make my mind up, comes in multiple variations. Everything in the shop with this high, halter neckline is named Lou Lou, but others are made from different laces, have a longer-line shape and/or tie at the back.
You can by the way buy both pieces separately, but if you want just the knickers you'll have to head to their Etsy shop*. On the Brighton Lace website, you only have the choice of tops or full sets.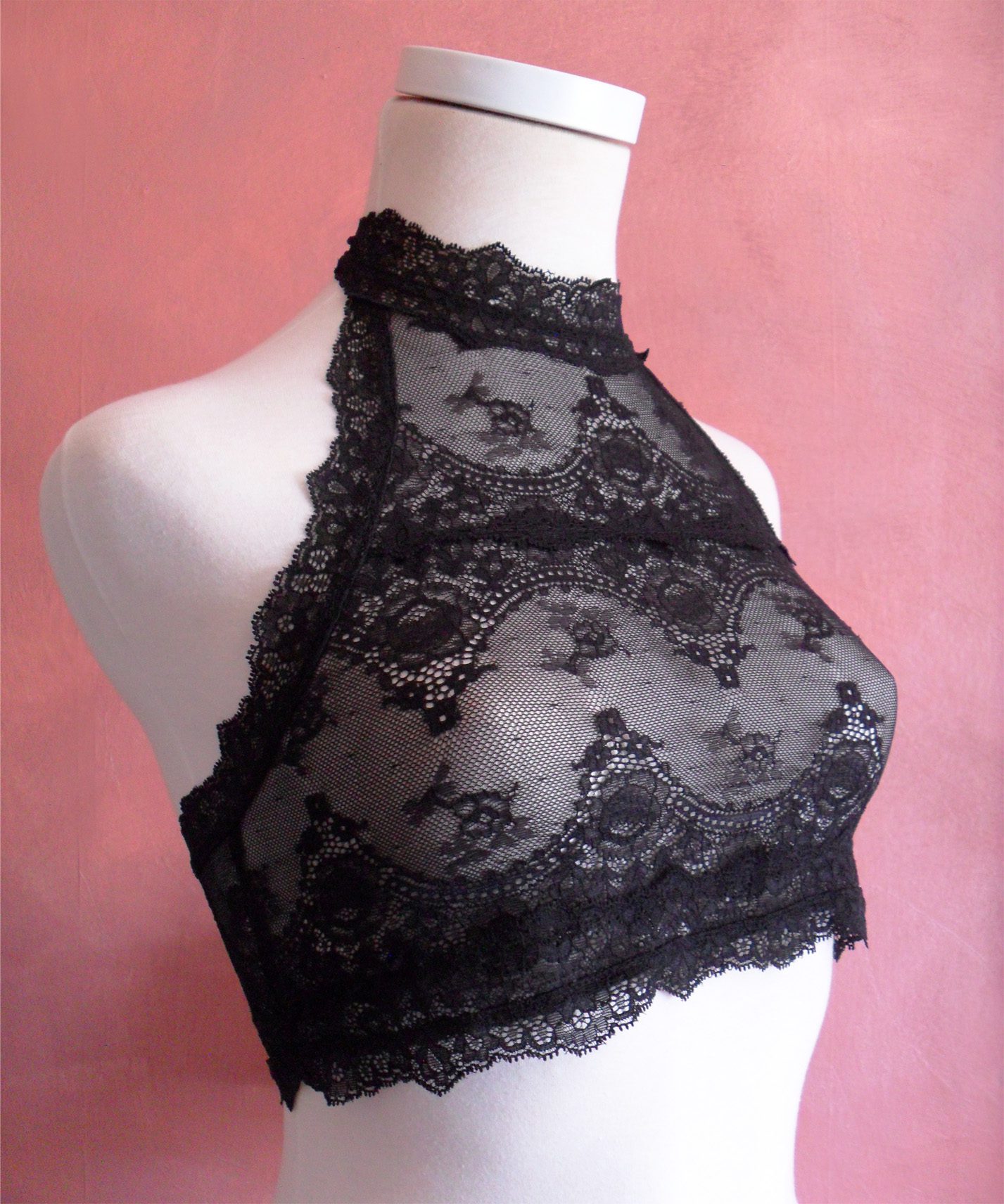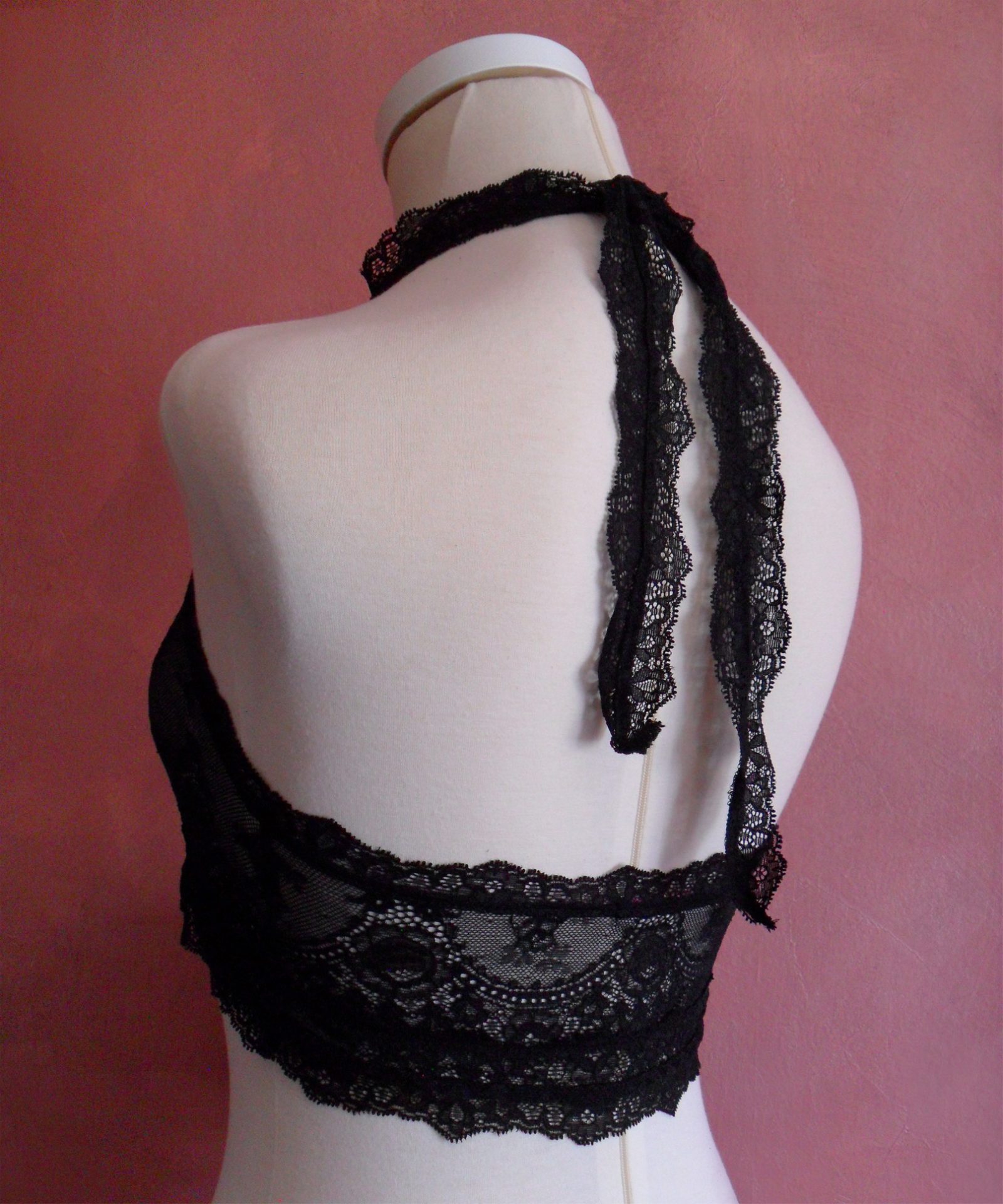 I received the boyshort-style knickers in a size S or UK 6-8. Sizing for the Lou Lou bralette however is unusually limited, with a single 'one size' intended for a UK 8-12 (approx. Small-Medium). Granted, the stretch lace makes it very flexible on fit, so specific clothing or band-cup sizing isn't needed. But with the matching knickers going up to a L or UK 14-16, I am surprised there isn't also a 'plus' version of the bralette.
So how does it fit? Well the knickers run true to size. They have a figure-hugging fit on my UK 6 hips, but with plenty of stretch to accommodate a size larger. They're seamless at the waist and legs, which makes them incredibly comfy. And with the mesh-like lace and a cotton jersey gusset, they're very breathable too.
The bralette also fits me, but not in the same way that's pictured on the model. There, it curves over the bust and back in, sitting flush against the skin at the ribcage below. On me, it just hangs over my chest, with a couple of inches' gap between the bottom edge and my body. Now, I am a UK 6 so a size smaller than the minimum this garment is designed for. But it's such a big gap I'm almost certain it would still be there on a size 8.
The product description says it "has a band under the bust to give support", but I have to disagree. It's more like a crop top than anything else.  Even if I pull the band taut against my body all over, it still doesn't offer any lift, or prevent bouncing – the fabric's just too stretchy. There's always the option to layer it over another bra if support's what you want though.
On the topic on stretch, this piece should work for a wide range of cup sizes. So in a way it lives up to its 'one size' label, just don't expect it to fit the same on all bodies.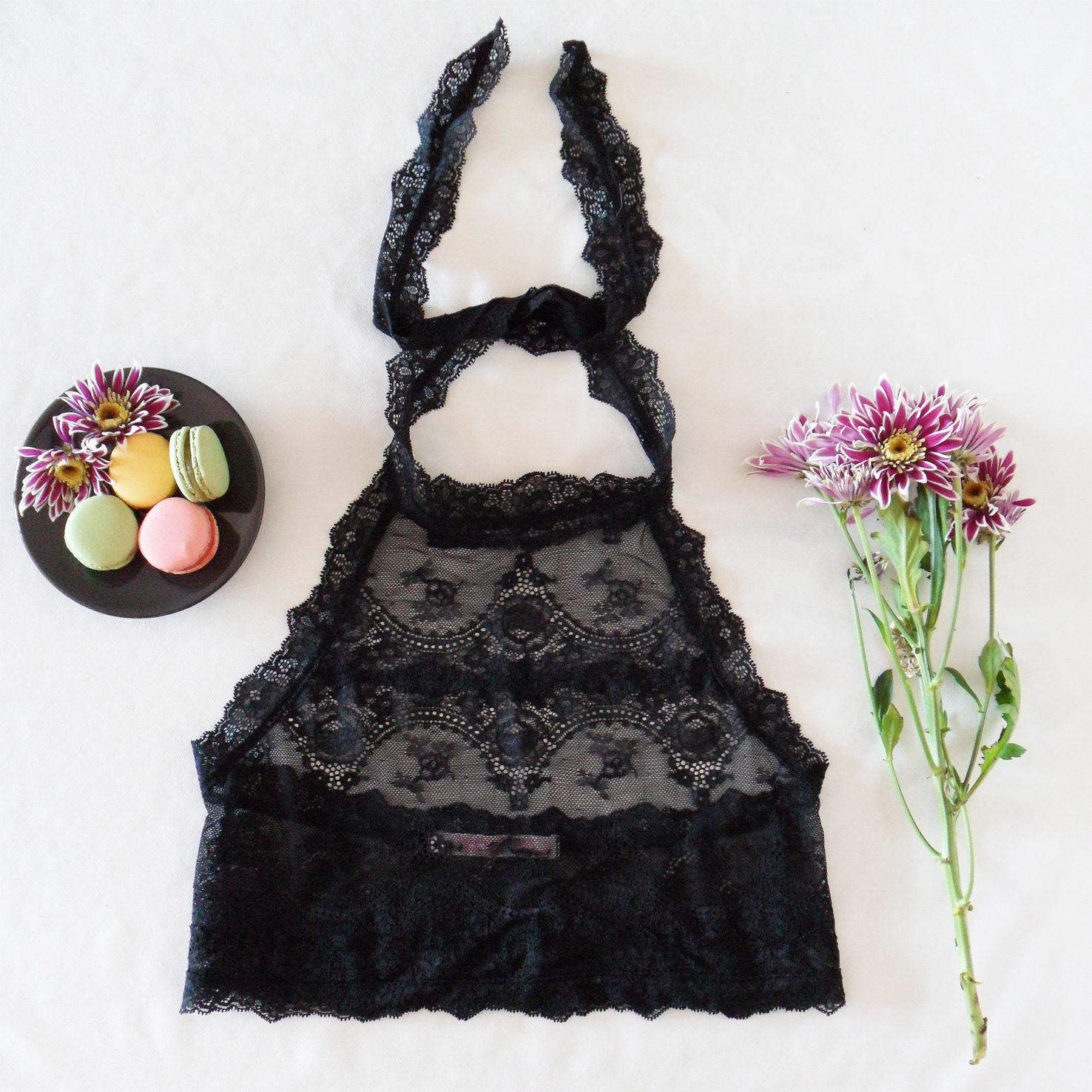 Now let's talk construction. The shapes are relatively simple, but if you take a close-up look there are some nice details that aren't immediately visible what with it being all black-on-black. The hem of the bralette for example is made from two strips of lace, joined symmetrically together so there's a decorative, scalloped edge on both sides. It's the same technique that's been used to create the halter neckline, leading into the lace strips that tie at the back.
Most seams are overlocked and it's not luxury quality. But the stitching seems secure and it's incredibly comfy. I do worry a little about durability because this fabric snags very easily, but all stretch laces seem to.
The quality's about what I'd expect for the price, considering it's handmade in Britain by a brand "committed to paying fair wages to each person in the team". It retails for £54 (~$71 / ~61€).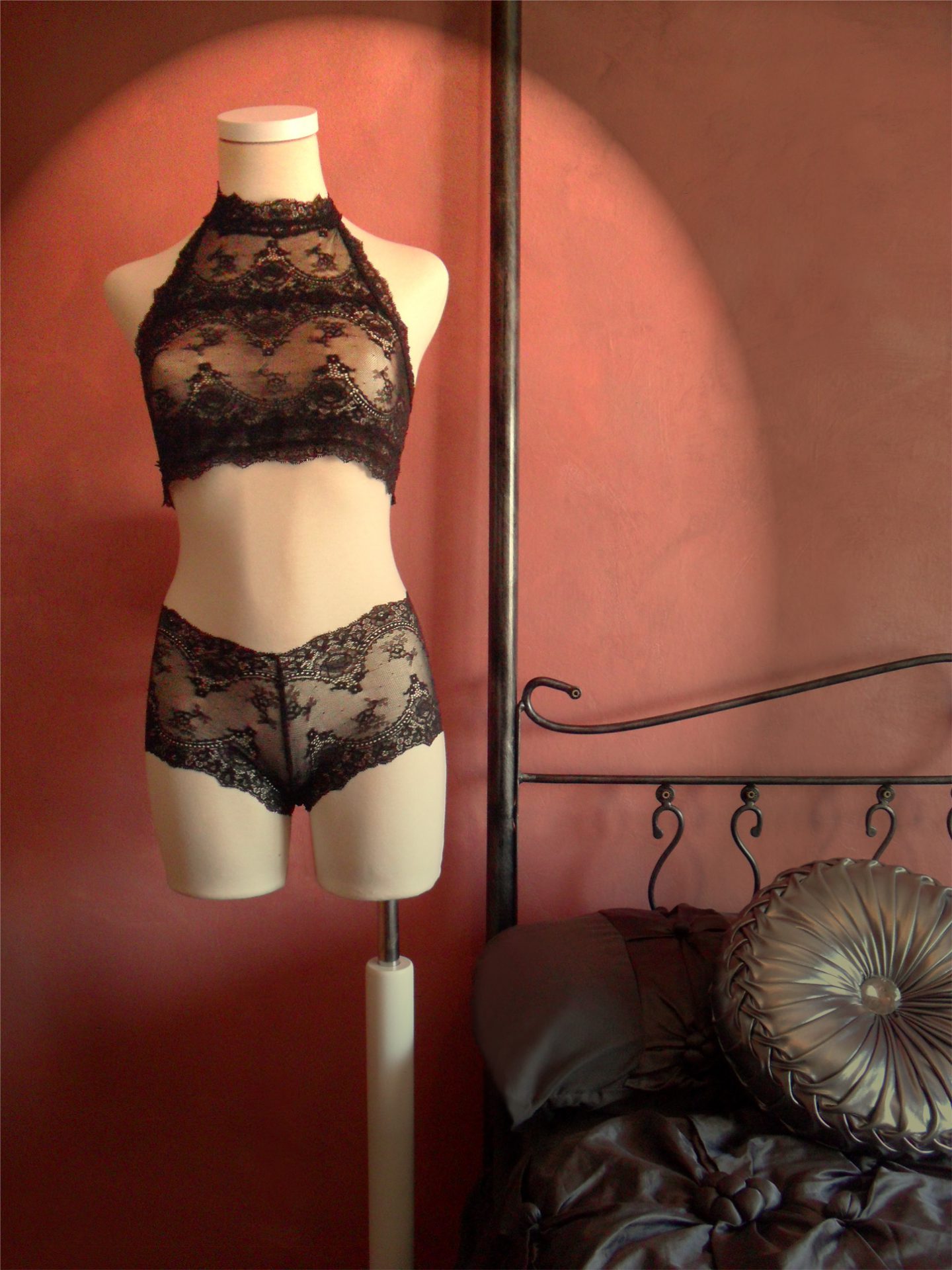 Overall, though I find the product description a tad misleading with regards to support, I can recommend it. If you want something lacy yet soft on your skin, Brighton Lace is your brand.
My only negative comment really is the lack of sizing. It's hard for indie brands to offer a wide range of sizes, and 'one size' is a great way to cut down on costs in some cases. But it just doesn't gel well with the brand's stated aim to "empower women everywhere to love themselves, just as they are, uniquely beautiful". With a number of products made for UK 8-12 only, many women – and potential paying customers – are being excluded.
Had you heard of Brighton Lace*? Do you like their aesthetic?