Disclosure: I received this set free of charge from First Man First Woman to review. I never accept money for reviews.
Some of you may recall the full-bust lingerie brand Louise Ferdinand, which has now closed down. It was owned by Sandra Palmer, and 1st Man 1st Woman is her new venture. It's a swimwear brand that launched in 2016, and unlike the earlier lingerie, it's focussed on a core size range of XS to XL.
When I agreed to review this bikini, I was hoping I'd have a chance to test it out at the beach. Unfortunately, the weather had other plans. So I suppose I should start with a disclaimer that I haven't actually worn this to swim in, but I did give it a good soak in my sink to test for colour fastness – it was fine.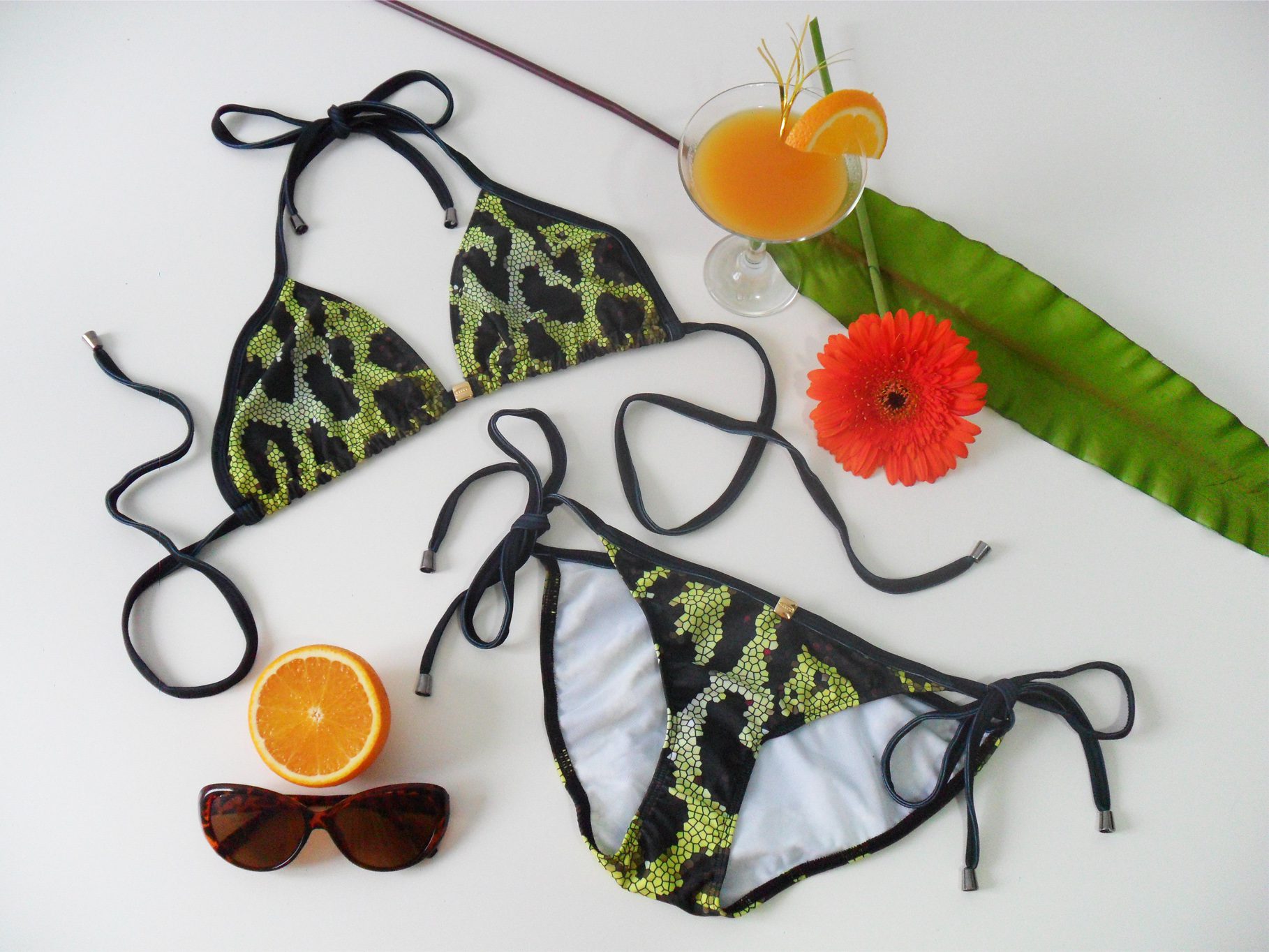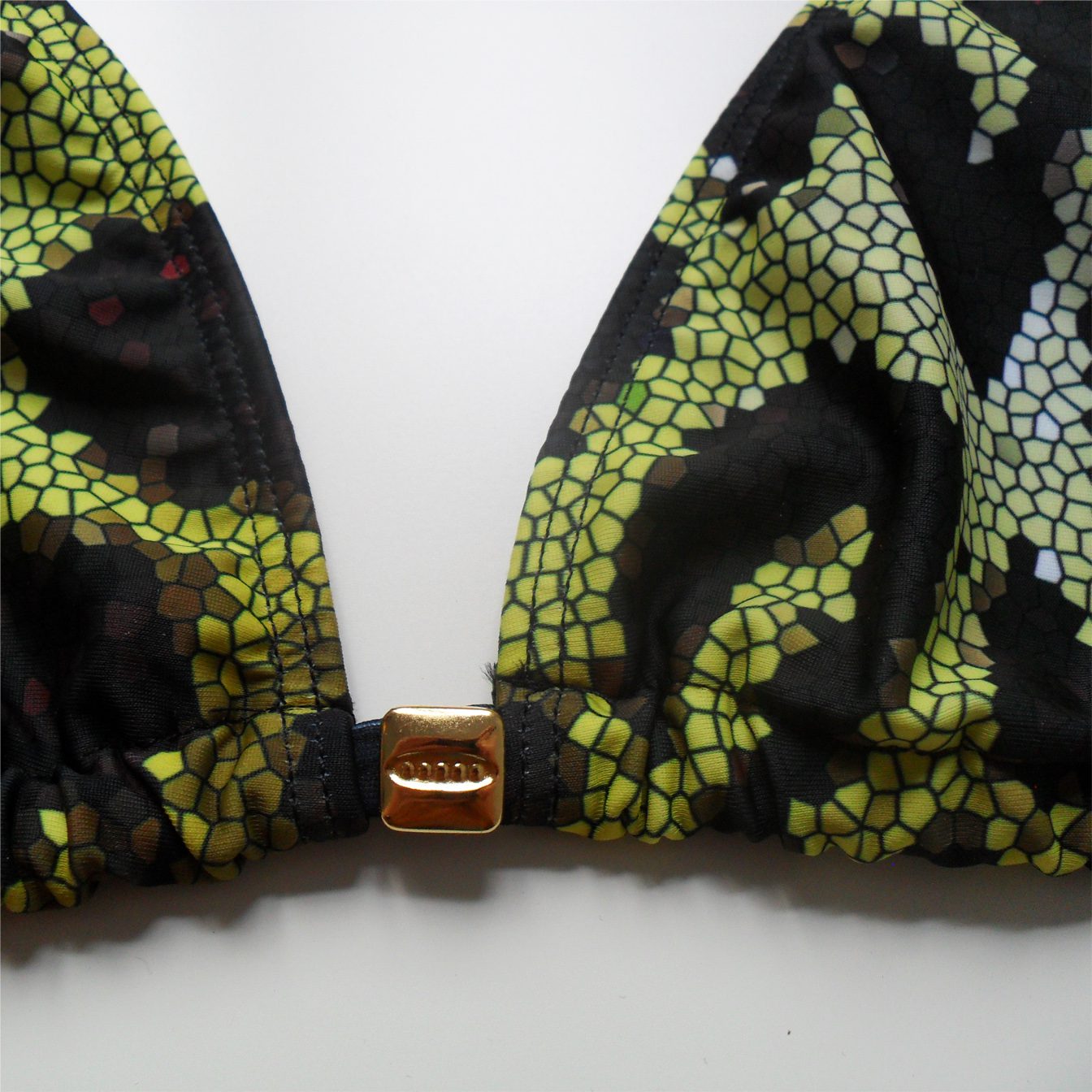 I chose the Sunrise bikini because it was my favourite print. A slightly odd name choice for something that's lime green and black, but then who really cares what it's called! The design is supposed to be "leopard inspired", but the scale-like mosaic effect also makes me think of snakeskin. It's trimmed in bluish-black with silver metal strap ends, and there are gold-tone beads on the front of either piece.
I want to highlight how this bikini has been made, because just seeing it in a store I would find it expensive priced at £89 (~$114 / ~100€). After all, I can buy a triangle bikini elsewhere for half that, even one from another indie brand. The reason this one costs more is because of the eco-friendly manufacturing process.
The prints are exclusive to First Man First Woman, and are heat-transferred onto the fabric to avoid chemical waste in the water system. Not just that, but the print is also done to size to really cut down on waste. If you look very close up at the edges inside the garment, you can actually see how the print stops just short of them in a few places. Plus, each garment is locally made to order.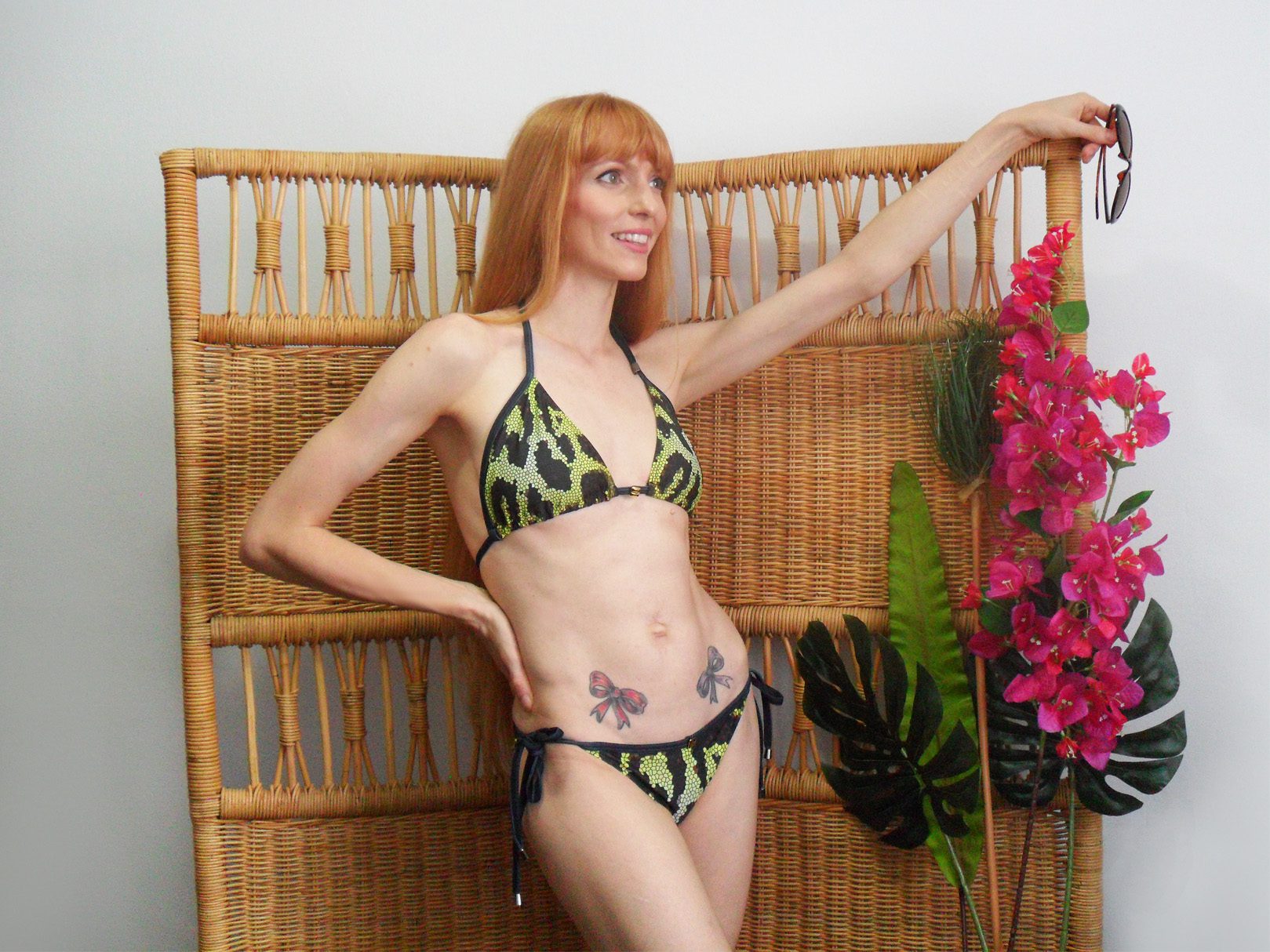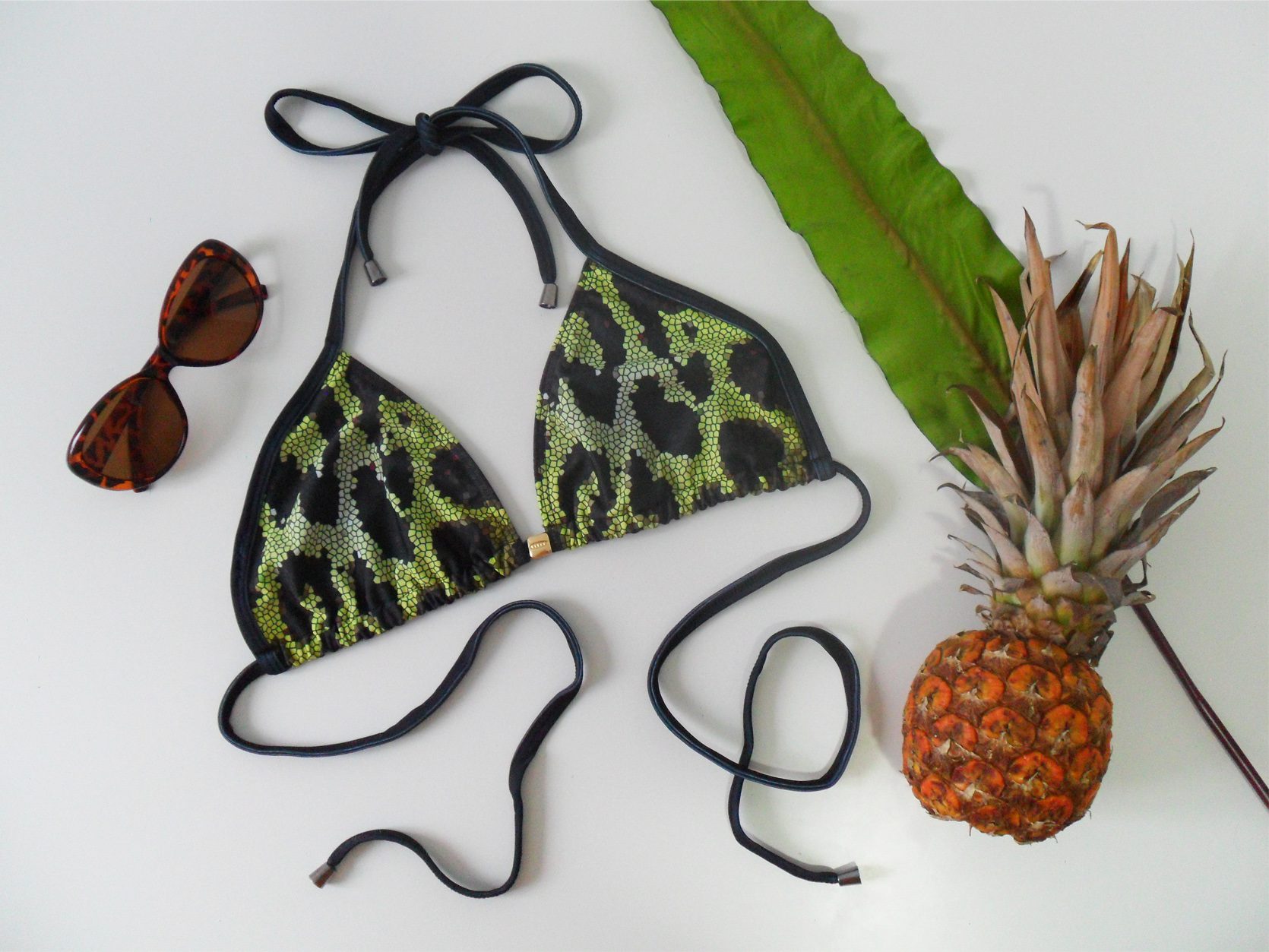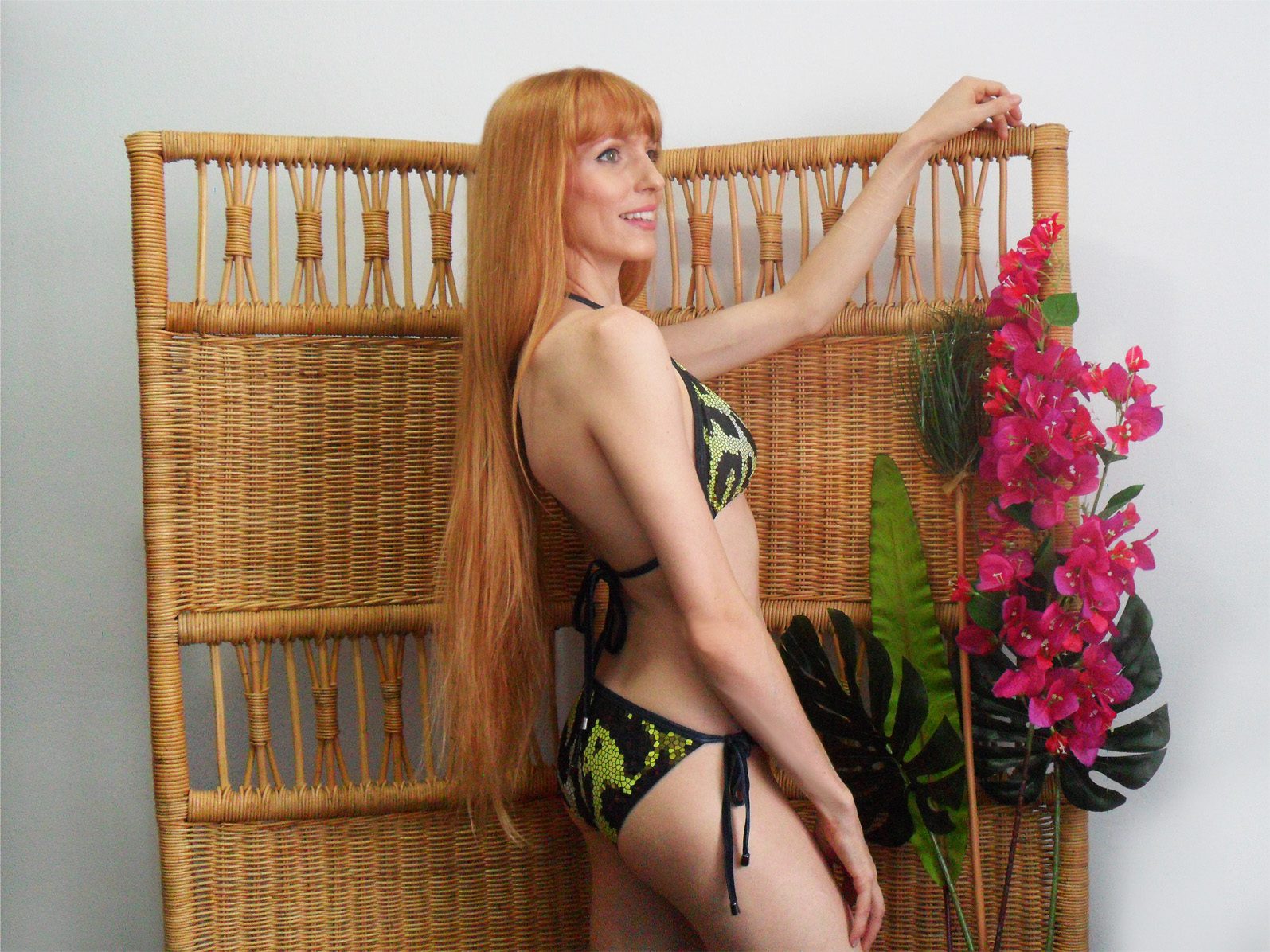 The fabric is a typical, stretchy swimwear material, with a soft white mesh lining inside for comfort. The bikini is a classic halter-and-tie-sides style, which makes it fairly adjustable on fit. I was sent both pieces in a size S which is a UK 8-10 according to the brand's size chart, though I think it comes up a little small. It fits me just right as a UK 6 and should fit an average-busted 8 fine too, but I'm not sure about a 10. That will depend on your bra size and how much rear coverage you happen to like!
The bikini top is unwired and unpadded, and offers nothing in the way of support. However it does feel very secure, like I wouldn't have to worry about it shifting out of place. The stitching is neat, and it's very comfortable to wear.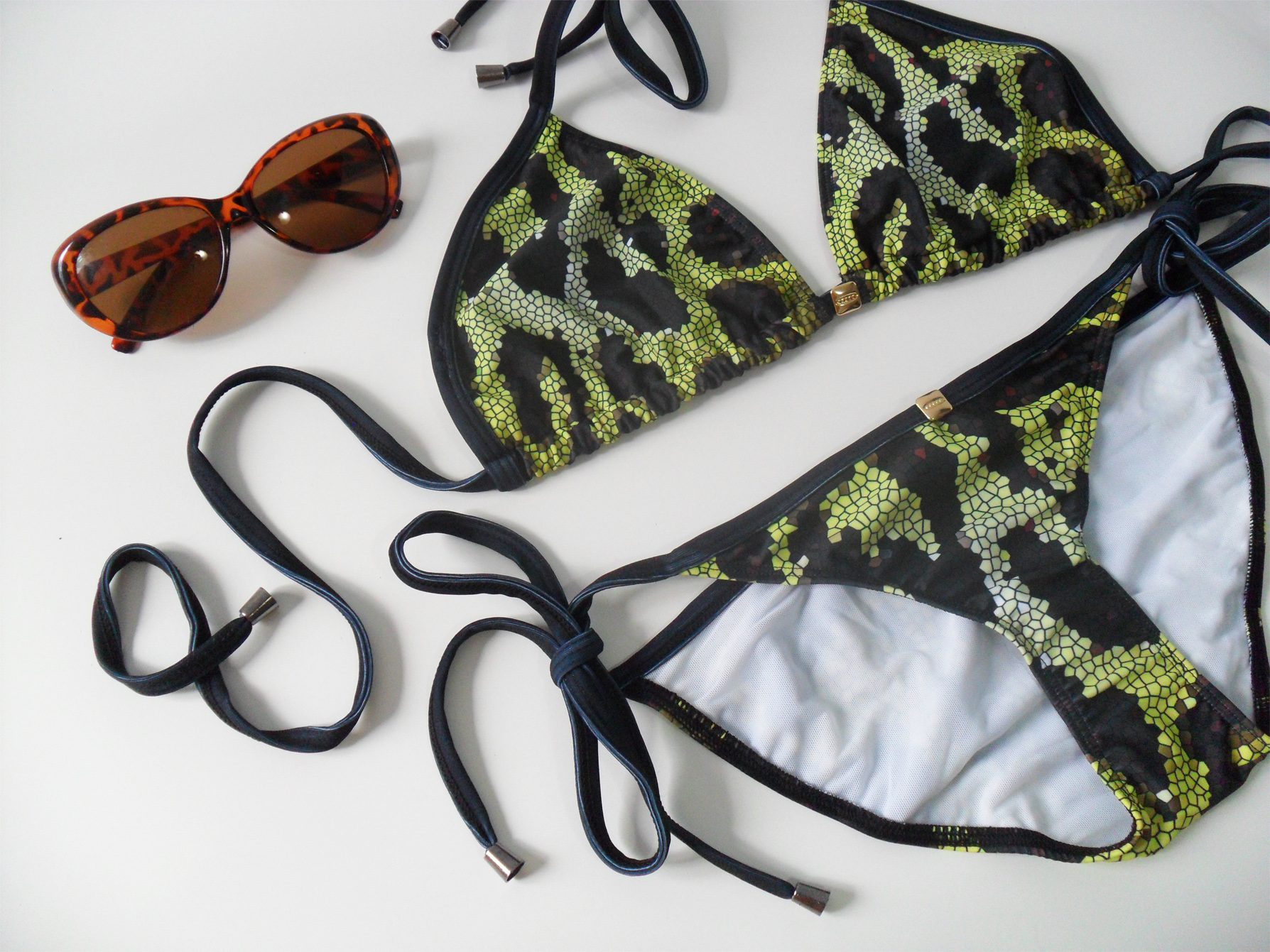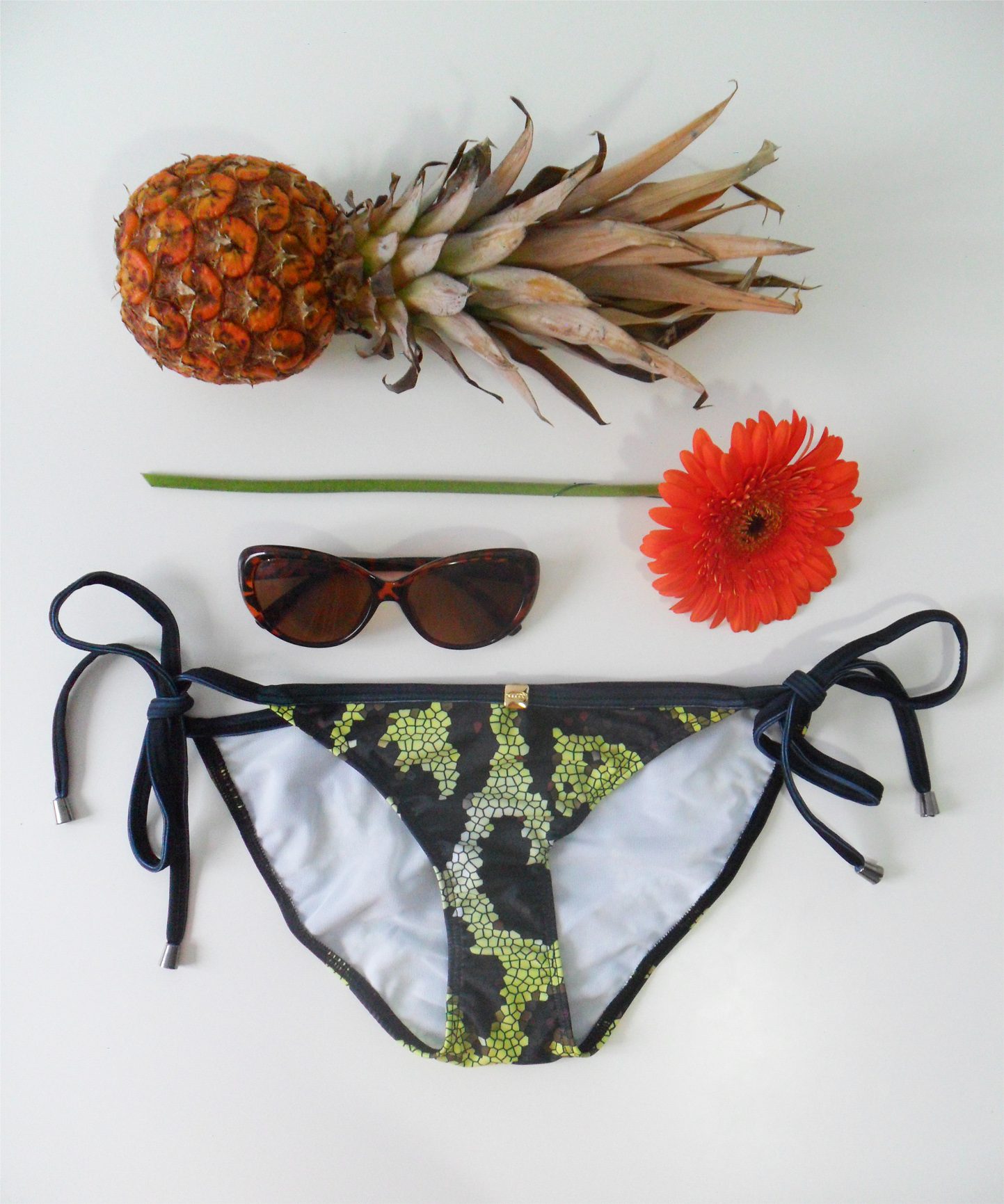 Overall, I do think it's well-made, though I wouldn't describe it as a luxury bikini. The finishes are just not quite 'there', like the mis-matched gold and silver hardware hardware, or the elastic trim that goes a little white-ish when it's stretched out.
[Edit 18/01/2019 – after reading this review, the brand decided to change the hardware to all be gold. Yay!]
And, if I am honest, it's still a bit over what I would personally want to pay for a simple triangle bikini. I can't fault the quality, I'd just have to really, really love the aesthetic to spend close to £100 on swimwear of any kind, especially something quite basic. But I do understand why it costs more, and I know that eco-friendly credentials are important to a growing number of people.
If you like this bikini, you may be interested to know that there's a unisex matching necklace and earrings available. There's also a one-piece swimsuit in the same fabric, and the same bikini cut in Sahara, a red and yellow fabric. If you order in the next few days you can get 10% off your order with code HALLO18, valid until 02/11/18.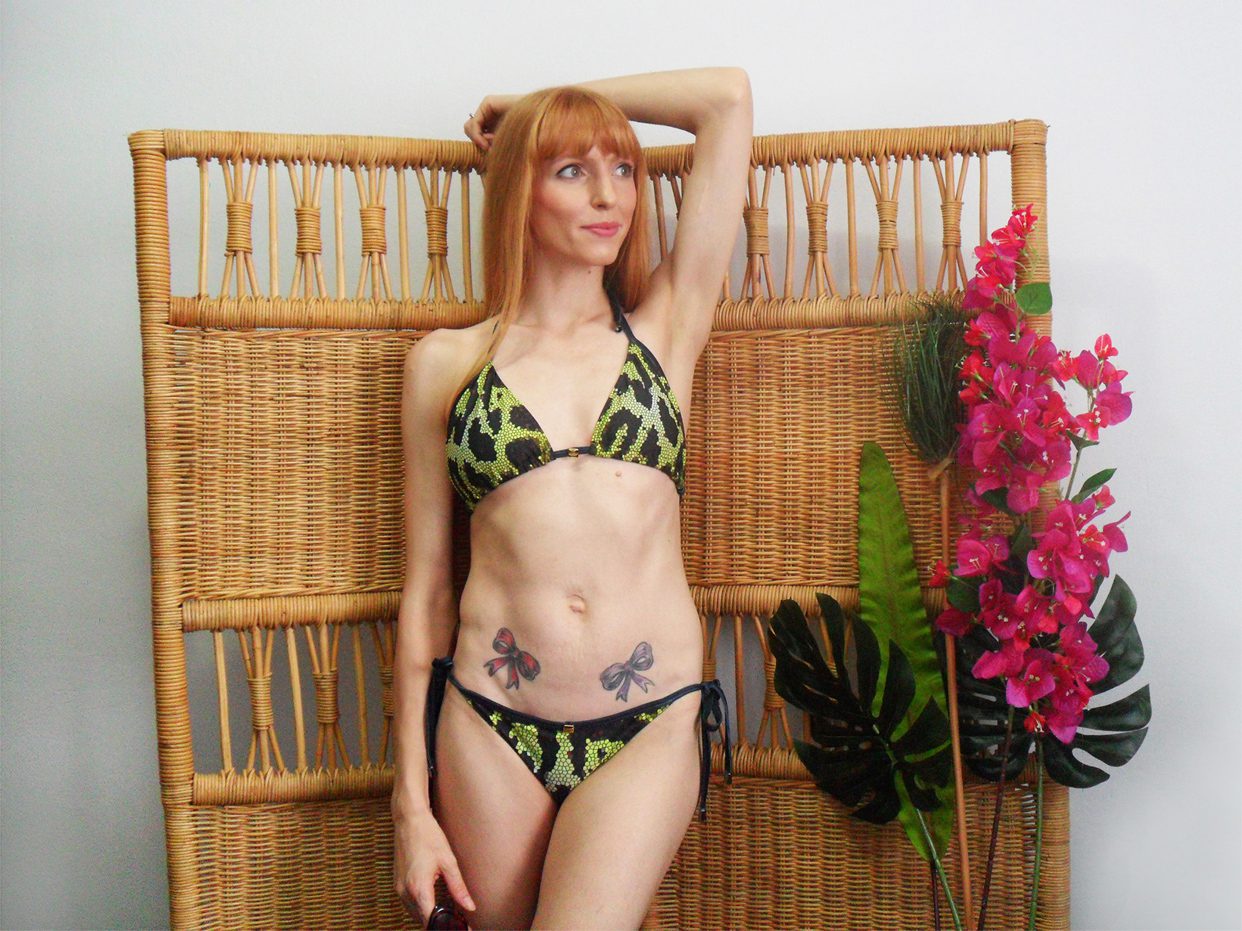 What do you think of this bikini from 1st Man 1st Woman? Are you happy to pay more for an environmentally-friendly design?