Image: © Mariia Baziukina
Disclosure: This blog post is sponsored by Sewport.
If you're considering launching your own lingerie line, there's a lot to think about. How are you going to fund this venture? What's going to make your brand different and desirable? Where will you be selling? And of course, one of the most practical concerns of all – how are you actually going to make everything?
You've essentially got two options. Either you sew the lingerie in-house (either yourself or by hiring employees with the necessary skills), or you outsource it. That could be to a freelance individual / group of individuals with different skill sets, or to a manufacturer.
To help you make your mind up, this article lays out some of the pros and cons of each.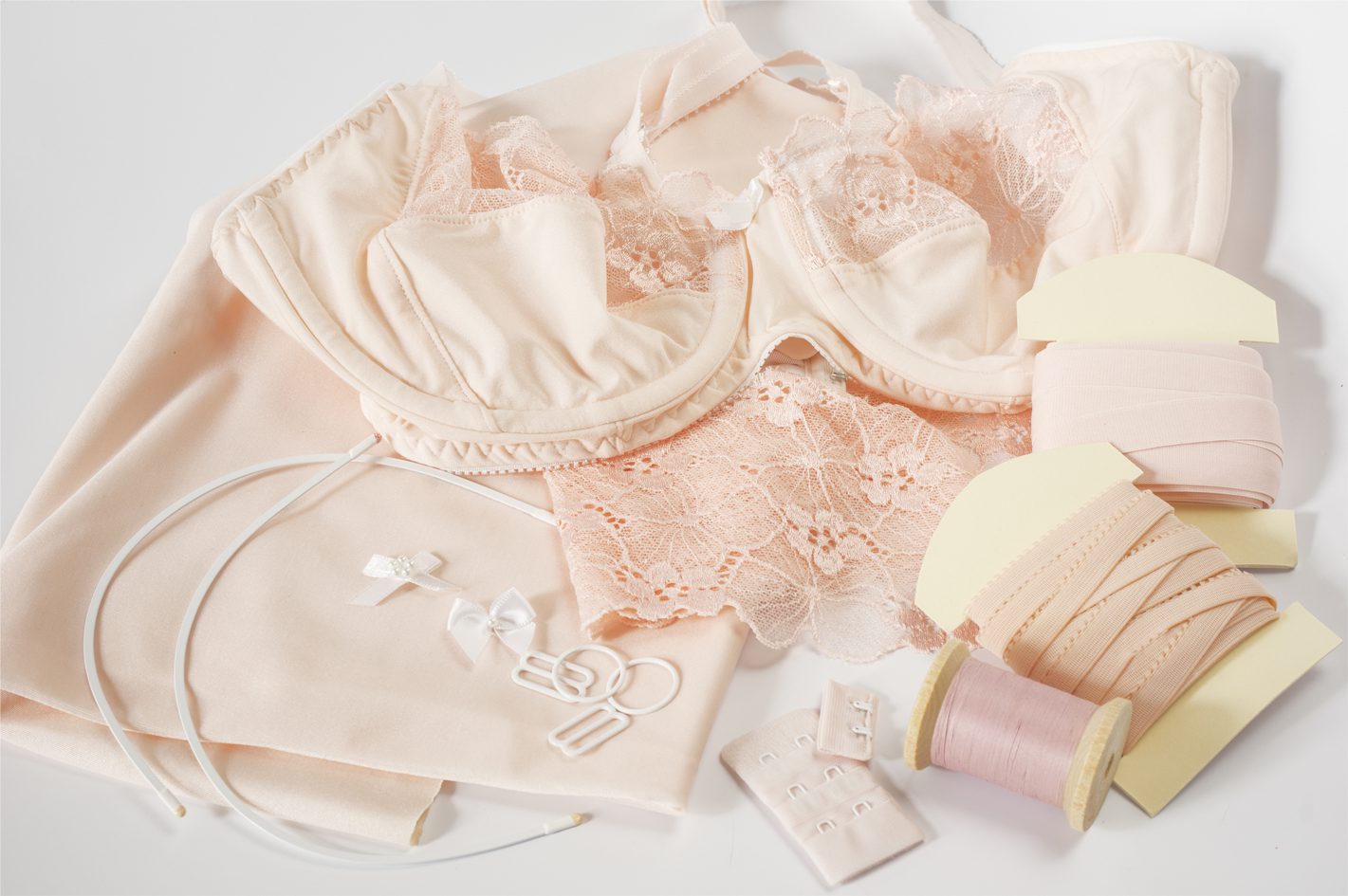 Handling production yourself
Pro: you can move quickly
Manufacturers often have lengthy lead times, and will prioritise existing clients and larger orders – meaning yours may be pushed to the back of the queue. By sewing the lingerie yourself, you can jump on the latest trends and launch new products quickly, potentially even in as little as a few days!
Con: you'll need to source everything yourself
A typical bra is made up from dozens of individual components. From elastic to wire casing to hooks and eyes, you'll be responsible for finding everything yourself. And that can especially be a struggle if you're going for an unusual colour palette, and need all the different bits to match.
Pro: you can sew to order (and never have unsold stock)
A significant number of independent lingerie designers offer their designs as 'made to order', for good reason. If you're only sewing exactly the designs and sizes you've sold, you'll avoid ending up with piles of leftover stock that no one wants. It does however mean your customers will be kept waiting longer, which may affect how many sales you make in the first place.
Con: you're limited by your own skills
This one goes without saying, but you obviously need to know how to sew! Just because you can make a bralette doesn't mean you'll be able to make a wired bra, or at least make one that fits well. You should be sure your skills are up to scratch, or you run the risk of negative reviews and a high return rate.
Con: it can be physically and mentally draining
Lingerie is fiddly – sewing it takes time. Especially when you're making one piece at a time (such as on a 'made to order' basis) rather than in a production line. And as a business owner, sewing is just one of many other things you need to deal with, from marketing to accounting. It's not uncommon for popular indie lingerie designers to find themselves working ten or twelve hour days – are you really ready for that?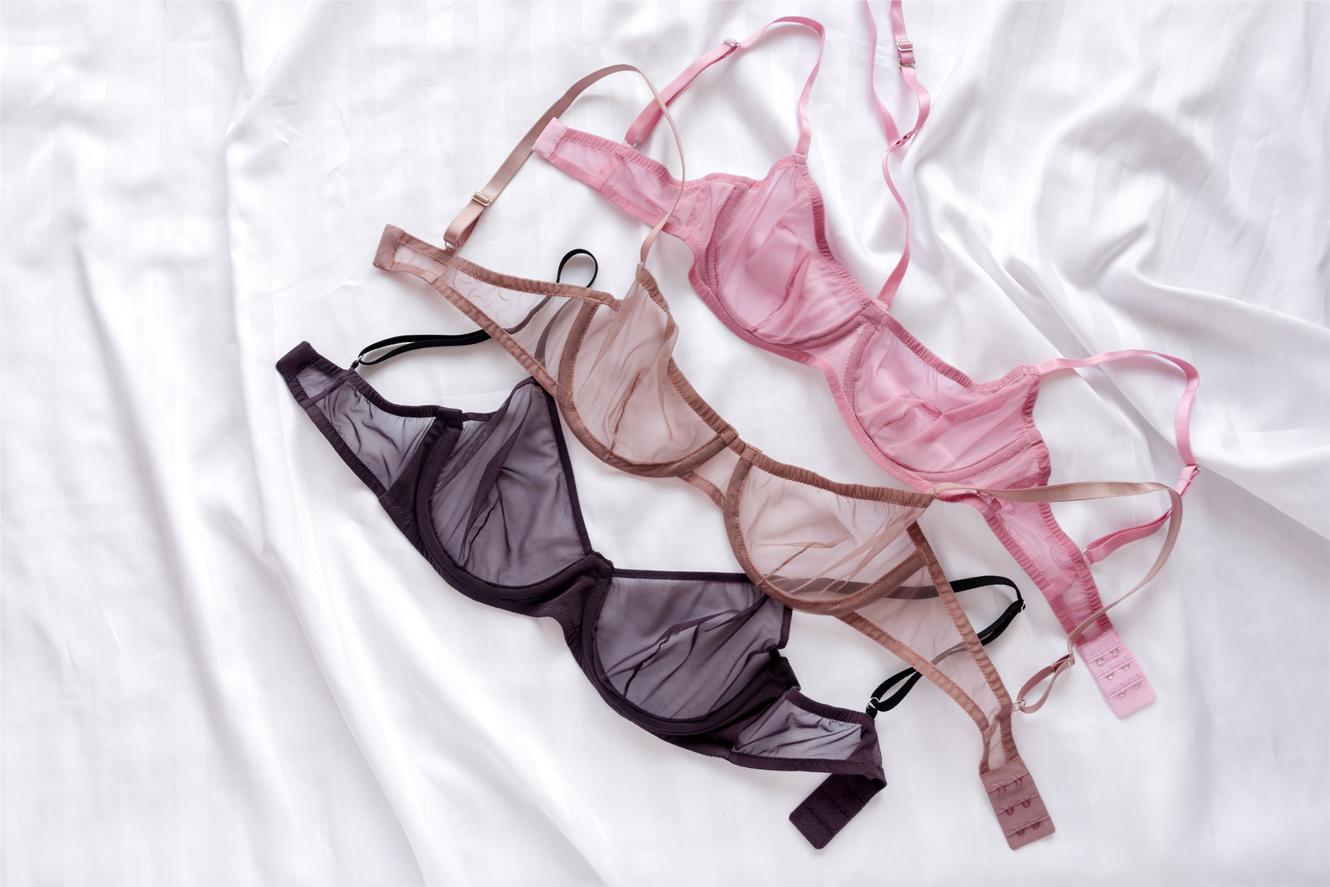 Hiring a freelancer
Pro: you can outsource only the bits you need
Freelancers are great when you have most of the required skills, but there's a gap in your knowledge. For example, you don't know how to grade patterns to fit different sizes. You can get help where you need it, without spending money on things you're able to do yourself.
Con: it's still only one person doing the work
Like you, your freelancer has a finite amount of time available, which limits how many garments you'll be able to produce and sell. And you'll need to remember that a freelancer isn't as emotionally invested in your business as you are, so they probably won't want to work extra-long days just because you're in a rush to release a new design!
Pro: you can often place small orders
I've worked with a handful of freelance seamstresses to sew designs for me in the past, and none of them even mentioned a minimum order quantity. Even if the freelancer has one, you can expect it to be much lower than the minimums a factory will require.
Outsourcing to a factory
Pro: you can expect a high-quality product
Of course, quality varies from factory to factory, but you can always expect a professionally-sewn product. Not only are factory workers highly skilled and experienced, but the equipment that they use is also going to be more expensive than what a home-seamstress has available. That's not to say that a freelancer can't also make you a high-quality product, but for example that the stitching on factory-made goods may be even more precise.
Con: high minimum order quantities
All factories will have a 'MOQ', which is the minimum you'll need to buy per size, per style for them to work with you. These minimums vary (smaller factories typically have smaller minimums, for example) but can easily be in the hundreds – or higher. That poses two problems: it's a big investment financially, and you need to be sure you can actually sell that much product!
Pro: the price per product will be much lower
The flip side to a larger order quantity is that the price per product will be significantly lower. A factory can produce a bra in a fraction of the time it takes an individual seamstress to sew one at home. Plus you'll benefit from same economies of scale for all the required materials – a metre of elastic costs less if you're buying 1,000m, compared to only 100m.
Con: it can be difficult to find a lingerie manufacturer
When it comes to sewing bra seams, having them off by even a few millimetres can affect the fit. Not all factories are used to working with things like underwires, and may not want to take the risk. It's in their interests to produce a product you're happy with, after all! Many factories also won't have the specialist machinery required to make certain lingerie garments in the first place, such as the tool that creates moulded bra cups.
Con: you may not get what you were expecting
I've spoken to a few lingerie brands that work with factories, and they're used to products ending up different to how they imagined them. Usually, you can avoid this problem by requesting a sample first, but prepare for it to cost you. Whatever the factory charges per product, they'll charge at least a few times that for a one-off sample.
Pro: they can take all the hassle out of the process
There are two types of clothing manufacturers. CMT stands for Cut Make Trim, which is exactly what they'll do. You provide them with all of the materials and a sewing pattern, and they'll cut the bits of fabric out and assemble them.
Then there is FPP or Full Package Production, where the factory will do everything from creating the pattern to adding swing-tags! They will also source the fabrics and other components for you. Naturally, FPP is a more expensive option – but it does allow you to create your lingerie range with practically no knowledge of sewing or even where to buy materials.
The conclusion
There are other pros and cons to consider beyond those I've gone into here, but hopefully this has given you a helpful broad overview of your options. You'll need to think about what's most important to you, such as being the first to take a new design idea to market, or keeping your prices as low and competitive as possible.
It's normal to want to retain control of everything as a designer, but sometimes outsourcing is the better option – and whether it's to an individual or a company, good communication and product sampling is the key to a happy outcome.
How Sewport can help
Sewport, a website to find manufacturers was set up to help connect fashion brands with the people and businesses who can make their products. You can find everything from freelance pattern-cutters through to garment factories – simply post a free listing outlining your requirements and wait to receive proposals. You can use the site whether you're after a single garment or planning to order thousands!
If you own or are starting a lingerie brand, how have you decided to manufacture your designs and why?