Disclosure: Links with a * are affiliate links.
Winter is coming! Which means it's time to begin the switch from our lightweight, floaty summer lounge pieces to our cosy winter ones. And few fabrics feel as luxuriously warm, soft and comfy – and look as glamorous – as velvet does.
'Velvet' loungewear actually encompasses two fabric types – true velvet, which has a glossy sheen and a fabulous drape, and velour, which is its cheaper and less-lustrous imitation. Velour often just gets called velvet by the brands using it however, so it's not always easy to tell which of the two you're buying, but the price should give you a clue. Regardless, velour is wonderfully soft and snuggly too!
Velvet can be treated in different ways, which can also affect the cost. Personally, I'm a huge fan of crushed velvet, which is characterised by its flat but 'wrinkled' appearance and incredible shine. There's also velvet devoré, also known as burnout velvet, where certain parts of the fabric are chemically dissolved to create a pattern of solid and semi-sheer areas, like a cosier version of lace. And then there's the question of what the velvet is actually made from, which could be any number of fibres such as cheap polyester or expensive silk.
All of this means you can find some gorgeous velvet, or velvet-look, loungewear whatever your budget. I've rounded up some of my favourite picks for winter 2020 below, which range from robes to pyjamas to jumpsuits and more. A lot of what I'm seeing is in rich, deep jewel tones which really add to the cosy vibe. In particular, velvet loungewear in shades of purple, burgundy and wine red appears to be trending this season!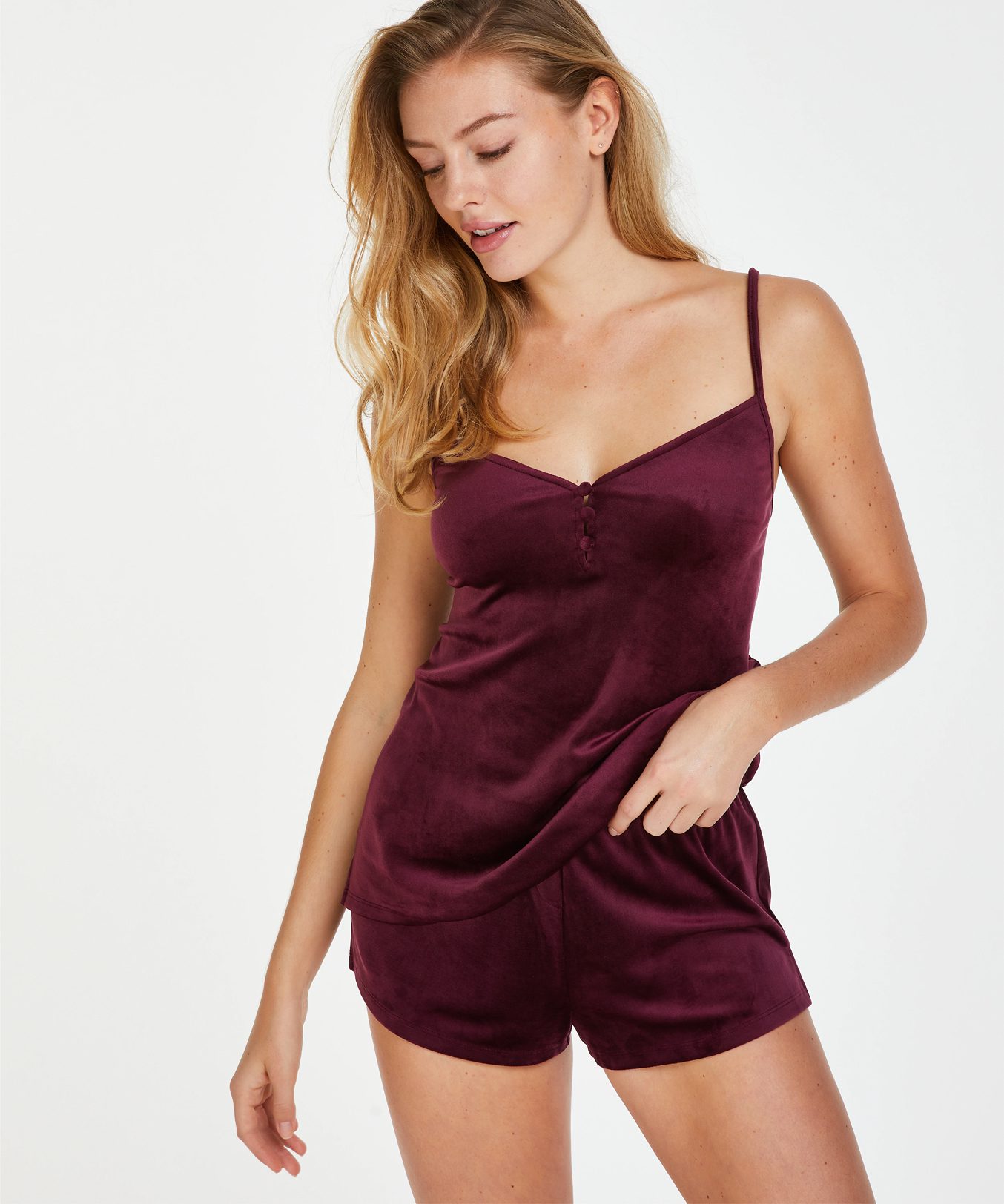 Are you a fan of wrapping yourself up in soft, snuggly velvet when the temperature drops? If so, which of the velvet loungewear looks above speaks to you most?