According to many an article, 80% of women are wearing the wrong bra size. Whether that's true or not I don't know, but what I do know for certain is that there are women out there who aren't in the right band or cup size (or both). Is it the woman's fault for not measuring themselves properly? The boutique's who fitted them with the old plus four fits everyone method? The manufacturer's for not producing a wide enough range of sizes?
I spoke to a range of lingerie industry experts to find out just why we're not all wearing perfectly fitting bras already…
Manufacturing Inconsistencies
Despite a supposedly standardised bra sizing system, one brand's 34B may be another brand's 34A or even 32C. Similarly, one brand's 34B plunge bra might not equal the same brand's 34B balconette bra and, to complicate matters further, that 34B plunge this season might not equal the 34B plunge of next season! As Ali Cudby from Fab Foundations points out, "talking about 'size' is the wrong conversation in an industry where there are no standards for fit!"
"Women tend to find one bra that is comfortable and fits and then the manufacturer either changes the materials, sizing or style, or where the bra is manufactured, and then the bra no longer fits when she goes back to get another", says Elizabeth Chabner Thompson, a physician who has designed a range of fashionable bras for breast surgery and radiation therapy patients, available at BFFLCo.
Elisabeth Dale from The Breast Life agrees wholeheartedly, stating that "just like breasts, not all brands are created equally; women aren't aware that they might fit into two or three different bra sizes, depending on style and brand".
What is a 'C' Cup Anyway?
Amanda Lehto, the designer behind TOMgirl bras, believes that one of the main reasons women often wear wrongly-sized bras is that "most women assume, understandably so, that a B cup on a 34 band is the same as a B cup on a 36 band" so if they try on a 36B and the band feels a bit loose, they may move down to a 34B rather than the 34C they should have tried on first.
It's about more than just cup size though, it's about cup shape too. As Rhonda Shear, creator of the Ahh Bra explains, "a 20-year old 34C and a 60-year old 34C may not be comfortable wearing the same bra… we all hold our breast tissue in different places and that can make a huge difference in the way bras look and feel on".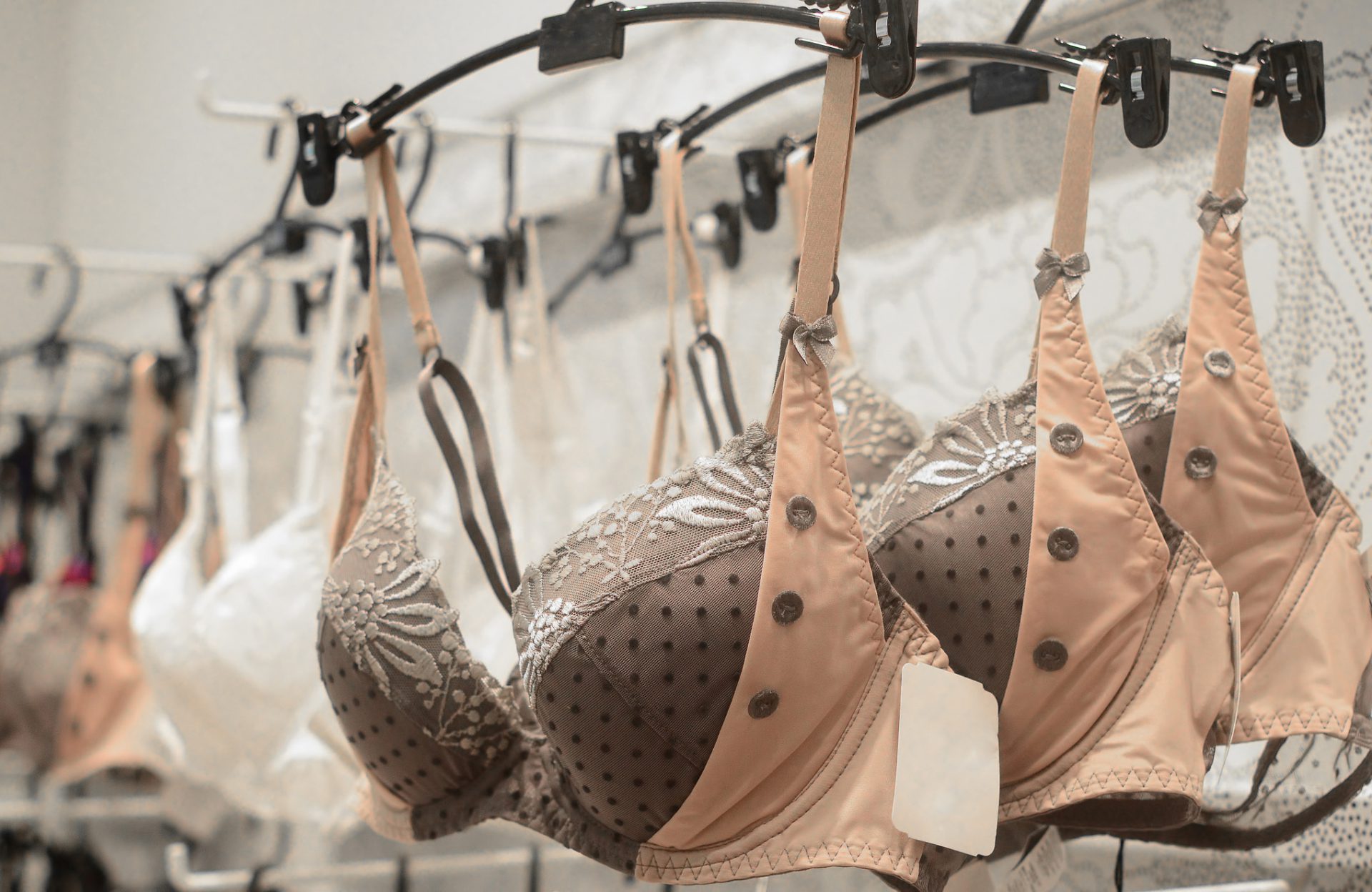 Not Enough Size Variety in Stores
Recently I've seen a lot of debate surrounding whether brands have a moral obligation to offer a wide range of sizes even at the expense of profitability. That's a whole other blog post, but the fact remains that right now, there is no brand out there that caters to everyone from the 28AA cup to the 40KK. The majority of high-street stores only offer three to six cup sizes (or in an extreme case, one) and around 4 band sizes, and the size range in stores that don't specialise specifically in lingerie is particularly limited.
Jenalyn Schneider of Knickers of Hyde Park adds that "many of the major retailer stores still do not carry the appropriate range of sizes so women think, if these are the sizes offered they must be correct".
It's not just under-A and above-DD cup sizes that we should be considering; what about A and a half? Boston based stylist Adriana John from Tout Le Monde Style says that "bra sizes are too generic and most women fall into sizes that are between the options provided".
Size Stigma Amongst Customers
Sometimes though, it's not the manufacturer's or retailer's fault. As Sam Bangs from Fleet Sports Burbank puts it, "I have fit numerous women for sports bras and… women simply do not want to be a 'bigger' bra size. After I take their measurement and tell them their size, many will try on the bra I select but tell me they want to buy a smaller size in the end, some become hesitant to even try on the size I suggest, and others flat out tell me I'm wrong".
Adriana John also raised the issue of size stigma, telling me, "there is a negative stigma for bra sizes smaller than cup size A and bigger than cup size D". It's understandable for a woman to simply refuse to believe she could be a 28DD when she's spent their whole life thinking she was a B-cup – and possibly didn't even know 28 bands exist, or where to buy one.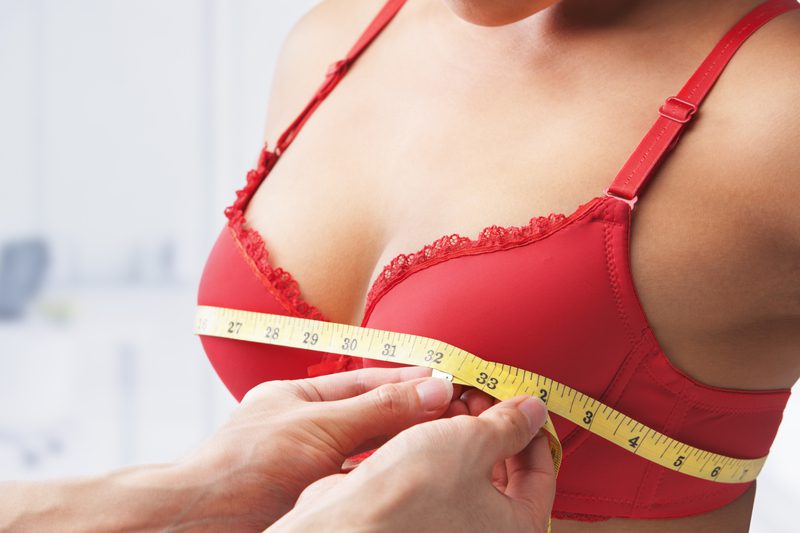 Lack of Regular Fittings
When did you last have a professional bra fitting, or measure yourself? Elisabeth Dale believes that another key reason so many women are in the wrong bra size is that they simply don't know the right one."They don't realise that women's breasts are like moving targets on our chest; we can be 6 to 8 sizes over our lifetime – I went through 6 sizes in just one pregnancy!" she said.
Rhonda Shear added, "we aren't getting fitted often enough. As women our bodies and breasts are constantly changing and it is recommended that we get sized every 6 months! Women often think that when they get fitted in High School that that is their size for all time – not true! We have kids, we age, we forget to wear a bra to sleep, we look at a cookie or visit a gym and everything changes!".
The list could go on, but these were the main reasons raised by the industry experts I spoke to. Who or what do you think is the main culprit behind so many women in ill-fitting bras? Please share your thoughts below!