Breast asymmetry, i.e. one breast being larger than the other, is completely normal; different medical sources I've found state that everything from 25% to "most" sets of breasts aren't completely symmetrical. Often this difference is barely noticeable, with one study of 87 women finding an average 3.2% difference, but it's also possible for there to be a difference of a full cup size or even multiple cup sizes. For these people in particular, finding a bra that fits well can be a struggle since the cup will likely always gape or dig in on a particular side.
The standard bra fit advice in this situation is to choose the cup size that fits the larger breast, and then fill in the excess space on the other side with a removable cup insert (if the excess space even bothers you, that is). Some padded bras come with removable pads which are usually quite thin, or you can buy ones such as the Evenly inserts which are designed for more significant asymmetry. Bras with stretch fabric, at least across the top of the cup, are also a great solution in many cases, since they'll usually lie flush against the skin on both sides regardless of a little size asymmetry.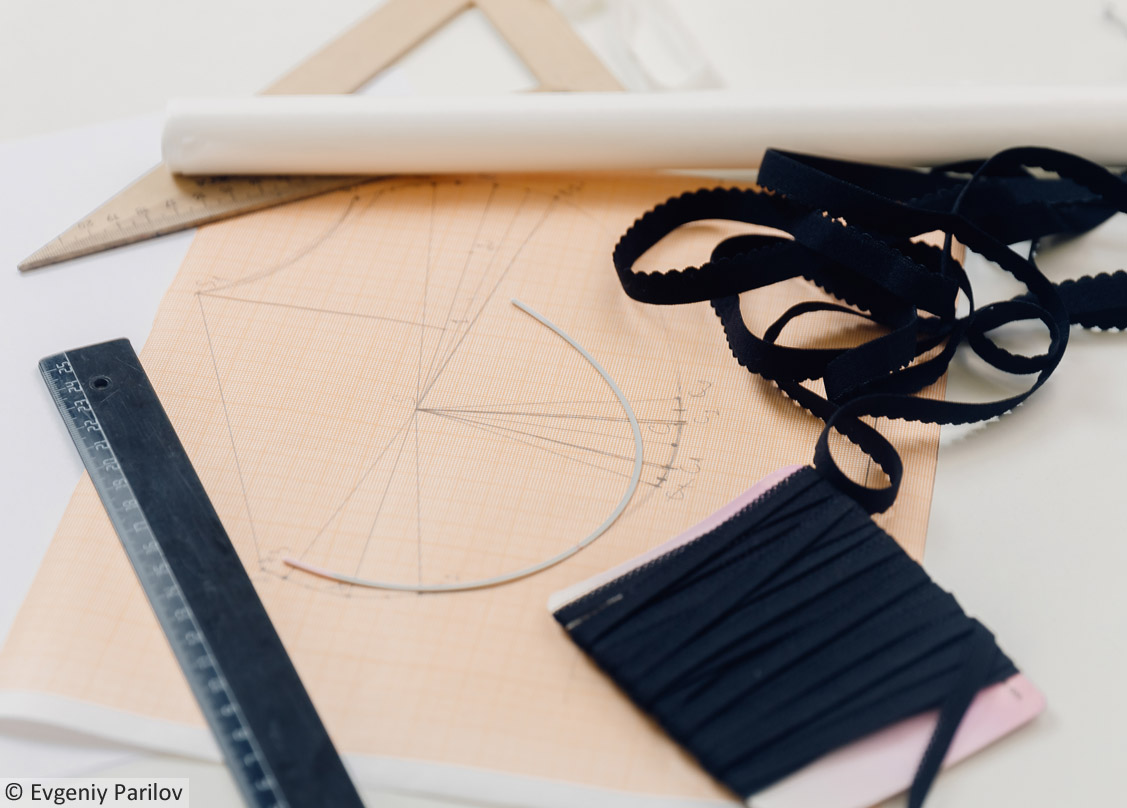 Other than that, your primary options are to either buy from a custom/bespoke bra maker who can make you a custom bra with two different cup sizes, buy a bra that fits your larger breast and then have it tailored / tailor it yourself to also fit on the other side (easiest with unpadded bras!), or make your own asymmetrical-sized bra. Of course, all of these options come with additional costs or require you to acquire some fairly advanced sewing skills, so they're not accessible to everyone.
However, I have found a few more off-the-rack bra options for unevenly-sized breasts! The first is The Balanced Bra Company, which is the first brand that I know of selling (as far as I can tell) pre-made bras where you can choose a different cup size for the right and left breast. They're currently offering three bra styles, two in 32-38 A-DD and the third in 32-40 A-GG.
If you're wondering how it's possible for a non-bespoke brand to offer such an extensive size range (it may not seem so, but that last one is a whopping 245 unique sizes when you account for every possible left-right cup size combination on each band size!), they seem to have gotten around this by making the left and right sides of the bra completely separate from each other. All of the bras have a front closure as well as a back one, so the brand can simply piece together your bra from two parts.
I also came across Upbra while researching bras for asymmetrical breasts, which is a bra and swimwear brand focused on offering adjustable cleavage. They do this via 'cleavage control' straps inside the bra, which can be hooked in at different points to draw the breasts either slightly or significantly inwards.
While this brand isn't specifically targeting people with uneven breasts, they do have a page on their website all about why their bras work well for asymmetry. In short, it's because you can adjust the left and right straps separately, so you can give the smaller breast a bigger boost to even out the look.
As 3D scanning and 3D printing technologies advance and become more mainstream, it may become cheaper and easier to get a custom-made bra sized to perfectly fit each breast. We're not there just yet, but a few lingerie brands have experimented in this area, such as Braave. Their Fusion bra, the only one they currently offer, is "made to support you, no matter the shape, size, or symmetry of your breasts". You will however need to be able to use their iPhone-only app to order it.
Finally, there's the Elasticup bra range by German brand Naturana, which claims to fit from B-D cups in a single size. It's essentially a stretch bra, but one with 'double moulded' cups so you still get a smooth, t-shirt style look under your clothing. Cotton and nursing versions are available as well as the original. Although marketed as accommodating monthly size fluctuations or as a bra that 'grows with you' during pregnancy, it's also going to work for asymmetry provided both sides fit within the unfortunately very limited cup size range.
Do you have unevenly-sized breasts? I'd love to hear from you about which of these options sounds the most interesting/useful, or how you usually deal with finding a good fit!