Our new website has launched! We are still ironing out the creases (the 'we've moved' banner at www.estylingerie.com is just temporary – the two sites will merge completely around Monday) but I'd love to know what you think and if you have any suggestions for improvement. I'll continue to add great new features – yes, including shop by size! (It's much more of a technical nightmare than shop by price or brand in case you're wondering why we haven't added this yet despite lots of requests).
Anyway, to celebrate the launch there will be not one, not two, not three but four awesome giveaways, starting today with a £10 voucher off a £20+ shop at Mina Confidants, a fantastic new UK-based indie brand that I discovered just recently. Mina's lovely little knickers start at just £5, so that's potentially 4 pairs for a tenner! And these are no simple, cheap-looking knickers either – from printed laces to patterned mesh, there are a bunch of lovely designs to pick from.
I got in touch with head designer Nikki Williamson to ask her about her inspirations and personal recommendations…
 
Mina Confidants designer Nikki

How did Mina Confidants come about?
Mina Confidants started up in late 2013. It has been something that I had been yearning to do since my uni days but had never taken the step. I love my little brand though, as it is my answer to all the questions and passions I have about underwear and what it means to wear and own underwear.
At university I spent a lot of time investigating the experience of underwear; through interviews and wearer trials I gained insights into how women feel about the underwear they own and wear on an everyday basis. Responding to this in a creative, inspiring and sensational way is what drives my designs for Mina Confidants.
What inspires your designs? Any particular designers you admire?
The experience of wearing is my chief passion to design something, but the experience isn't just that it feels comfy or fits well – part of underwear design I feel needs to take a look at the fact that no one else will see it when you wear it (unless you show it off) and so the wearer can enjoy a variety of colours, trims, fabrics and shapes that will not be judged by onlookers but instead tease and inspire the wearer.
This in turn can really bloom in the wearer confidence and that is just a lovely thing to have and something all women deserve.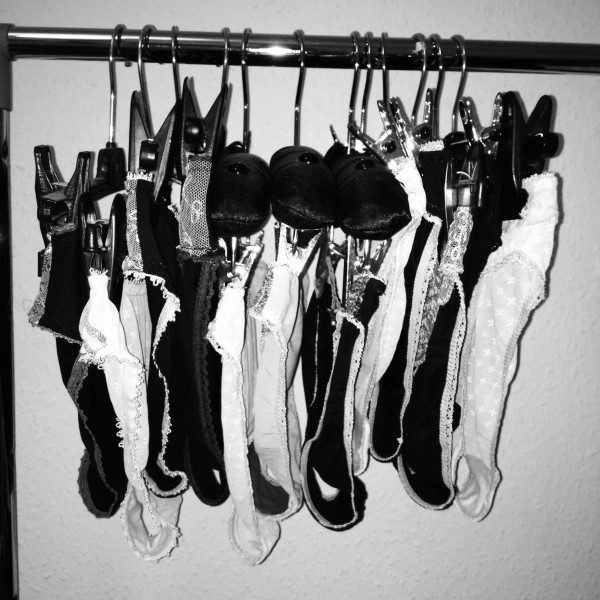 Which Mina Confidants piece is your personal favourite and why?
The Miss Portman is a real favourite for me, it's the cross-over front one that sits a little lower than the standard waistline.
I love it because it fits like good, comfortable everyday knickers but is a little saucy with the unusual front.
Do you have plans to expand the product range at some point (e.g. bras, nightwear etc.)?
Yes I do. I am currently looking into adding some camisoles and softer garments to the range that can be worn as slips, vests, underwear or outerwear. Also I really love stocking and suspenders, I find them much more pleasant than tights so I am also looking to add girdles and suspender belts that can be easily adopted by women as part of their everyday underwear wardrobe.
Finally, if you could only buy lingerie from one brand for the rest of your life, which would it be?
Ooooo that is a really tough question and massively unfair to a lingerie lover! But to pick one of the many it would be Hopeless Lingerie, a small but quickly growing Australian designer. Her work is simply gorgeous, the cut and the stories that go into each collection are wearable and creative. I love this brand a lot!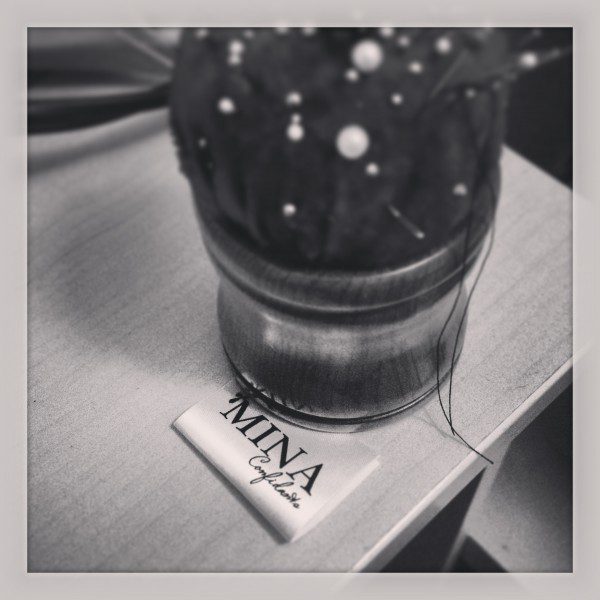 Love the Mina Confidants designs? Nikki loves her Miss Portman knickers but if you fancy getting your hands on the £10 voucher simply comment below with the name of your favourite pair.
You'll need to click the link below afterwards and record your entry via Rafflecopter afterwards for it to be counted. Once there you'll also see plenty of other ways to earn bonus entries to ensure you're in with a really good chance of winning.
Good luck!
(Ends 23rd August 2014)