I don't wear a whole lot of nightwear or loungewear normally, but lately I've discovered some new brands that are making me want to swish around my house in swathes of silk all day long! It's nice to see British lingerie thriving too – all three brands featured here are based in London.
So without further ado, here are the newly-launched or coming-soon brands I'd really love to try…
Urbanissity will be launching soon, though I couldn't find an exact launch date. The debut collection will comprise 7 ranges featuring nightgowns, robes and pyjama sets in luscious silk and pleated crêpe.
The designs are mostly soft and flowing, as most loungewear is, but they're also bringing a tailored touch to some of the pieces. One really unique design that stands out is the Greta reversible, tailored short 'dressing gown' which I can totally imagine being worn as part of a burlesque performance.
However, my personal favourite is the refined, scarlet-red Sophia nightgown, with a breathtaking peekaboo panel of sheer embroidery down one side. It's very sexy, in a very sophisticated way. I'm also a fan of the vibrant yellow and teal colour combination of the Audrey pieces.
The designer, Ann-Marie Stephenson, also has a patent-pending bra design that she plans to launch in 2016.

Hesper Fox will be launching in January 2016, so just in time to stock up on glamorous robes and silk pyjamas for the coldest days of winter.
The brand will be launching with an 8-piece, mix-and-match collection, all made from 100% silk charmeuse. There are two colour palettes – a very British red, blue and white, and a really beautiful emerald green and black. You can guess which is my favourite because I'm always going on about how under-utilised the colour green is in lingerie!
Stand-out pieces for me are the Hemera top and Eos trouser pyjama set, which is a very chic loungewear look with luxury details such as the printed lining inside the pockets, the Luna pyjama shirt which is a youthful twist on a very traditional silhouette, and the simple-but-beautiful Aurora nightgown.

Three Graces London is already available, having launched earlier this year with it's A/W 2015 collection, and has now released its S/S 2016 collection too.
Designed by Catherine Johnson and former head of design at Ted Baker, Teija Eilola, this luxury brand aims for "timeless elegance", featuring classic pyjama cuts alongside robes and chemises in sumptuous silk charmeuse and stunning lace trims.
Most pieces are available by custom order only, with no price listed, but there are also a few off-the-rack designs costing from £150 to £550.
I think the best pieces are the Autumn/Winter Journey's End robe, inspired by 1940s menswear, the Fallen Angels shortie knickers which are available in black or pearl and feature a gorgeous leavers lace side, and the Semi Monde stretch silk dress with a cut-out back.
There are also some pieces that you could venture outside the boudoir in too, like the Alice Fell silk charmeuse maxi dress with its unusually-placed drawstring detail!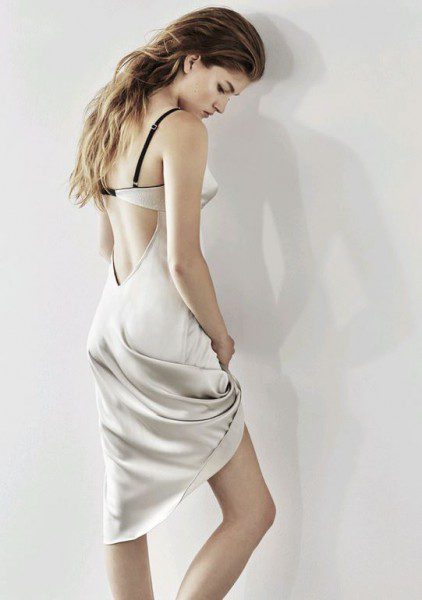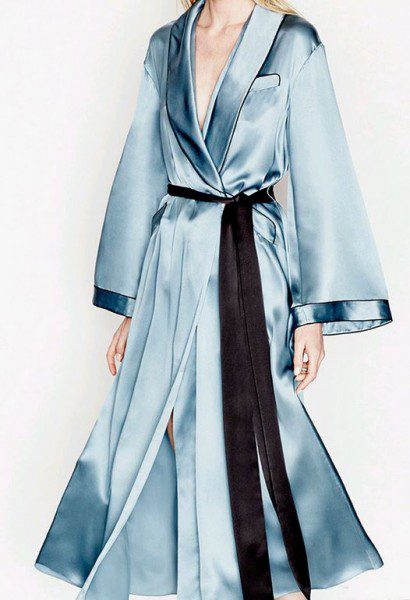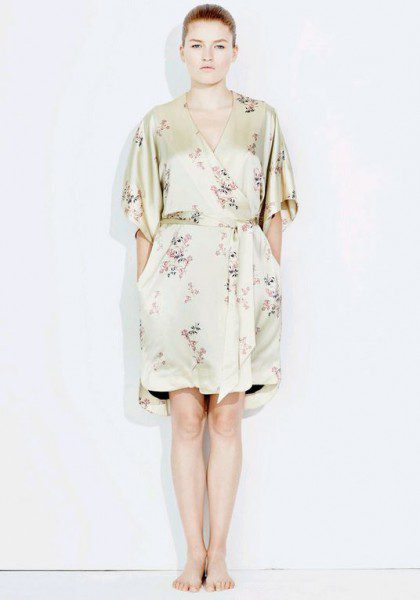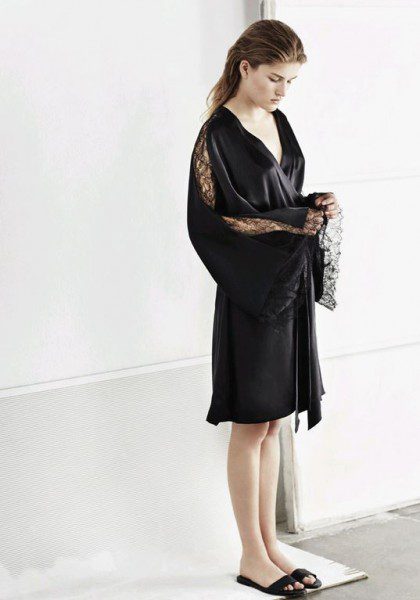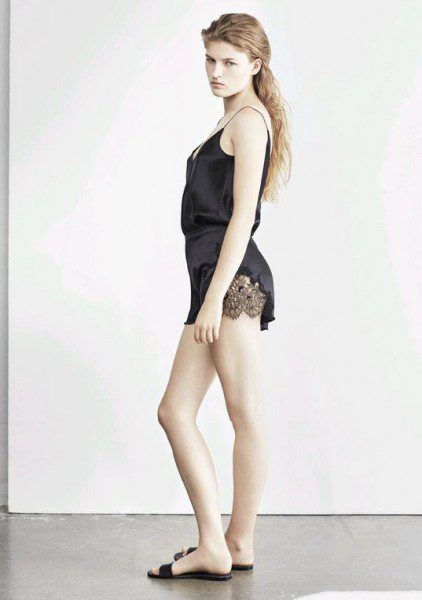 What do you think of these new nightwear brands? Do you have a favourite?