Disclosure: I purchased all of the lingerie featured in this post. This blog post contains affiliate links.
In a bid to catch up on all my overdue reviews, today I'm bringing you three 'mini reviews' of pieces I wanted to write about, but decided not to review in depth for various reasons – the Amoralle set is long sold out, the Claudette sets are an update on styles I've already reviewed, and the Christel hosiery… well, that one's a bit of a long story!
Claudette En Dentelle Bra Set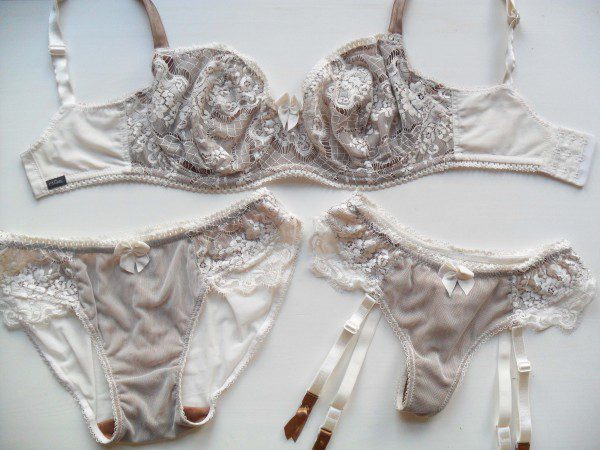 I've reviewed this bra and knickers set before in Neon Green here, so I didn't see the point in giving it a very detailed review again. To summarise the first review, I love the design but the green mesh was stiff and scratchy and the cups were digging in a fair bit.
I decided to give the set another go in American Tan and one cup size up. This time though, they gape and wrinkle – they're at least a size too big! I'm guessing what happened is that Claudette updated their sizing between the white-laced and black-laced versions (I did ask them if that is the case, but didn't get a reply), because there's definitely more than one cup size of difference between these 30E and 30F bras.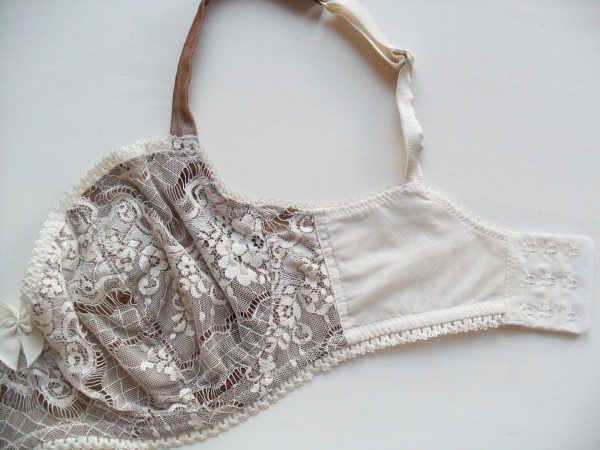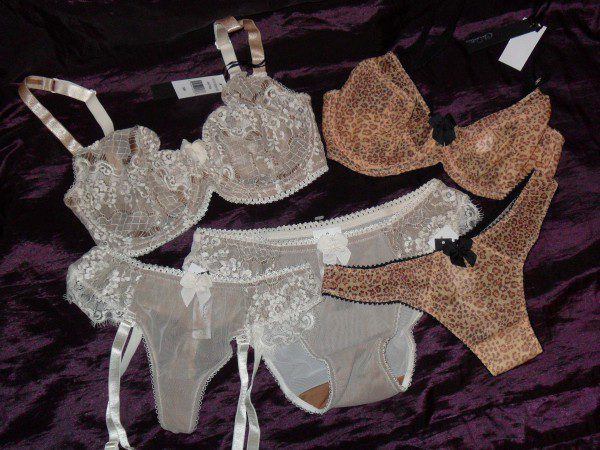 On the plus side though, the tan-coloured mesh on this set is significantly softer! Definitely the better choice for sensitive skin.
I also bought the Dessous bra again in leopard print (pictured above) in a sister size to the Cyber Yellow one I reviewed here, and the cups fit considerably looser on that too. Claudette's Encore shop has some amazing bargains, but I have to say I'm very confused about which size I need in which style – I'd rather try this brand on in store moving forwards.
Amoralle Bra, Knickers & Stockings Set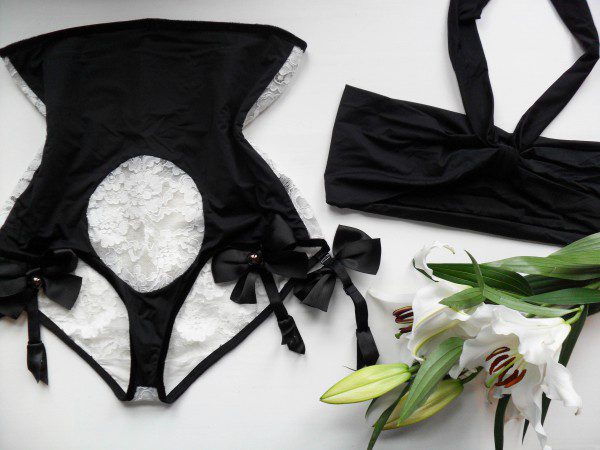 Amoralle is a luxury Latvian brand whose aesthetic never fails to wow me. There are so many pieces I'd love to own (take this, this and this just for example – tell me those are not beautiful?) but sadly this one was a complete and utter disappointment.
The 'bra' is a simple bandeau strip of double-sided jersey with a halterneck of the same fabric. It looks cute enough on the model, but it just does not stay in place. Not for five seconds. It really needs either silicone an elastic trim along both edges.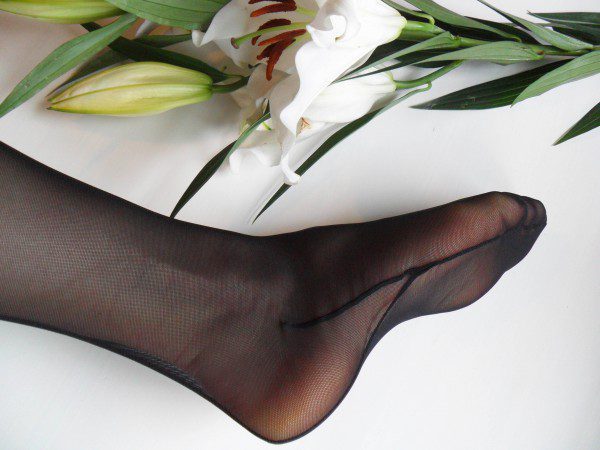 The stockings really appealed to me with their welt-less top. However, their construction was weird unusual: rather than knitted on a hosiery machine, they feel like someone has just taken a sheet of standard mesh fabric and sewn it into a stocking. There's a seam all the way up the inner leg (I'd expected them to be seamless) and there's some forked seaming going on at the foot that was annoying and uncomfortable.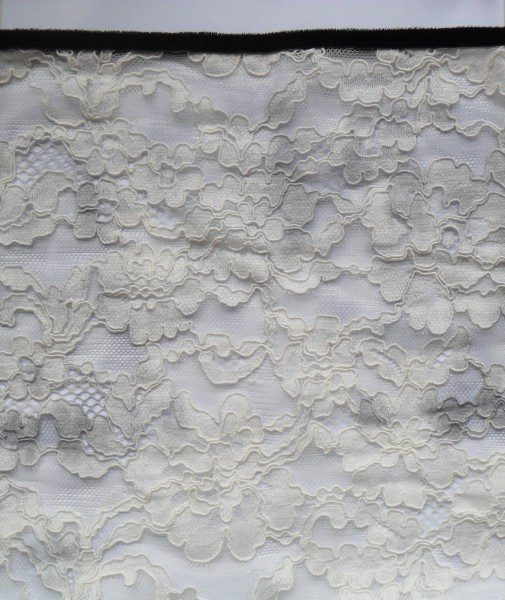 And then there's the knickers… oh, how I wish I'd liked these! Unfortunately, they didn't fit in the figure-hugging way pictured on the model (the lace back is non-stretch, and the mildly-stretchy velvet trim didn't make up for it, so they just bagged around my waist – which is larger than average for my dress size) and more worryingly, it only took a quick swish in cold water for the black jersey's dye to get all over the cream lace.
I hate to be so scathing about a brand I love, but if one set ever deserved a poor review this is it. It just has no redeeming qualities. My first experience with Amoralle was better and I doubt this will be my last purchase, but I certainly won't be buying any more of their hosiery or bralets.
Christel RHT and Fully-Fashioned Stockings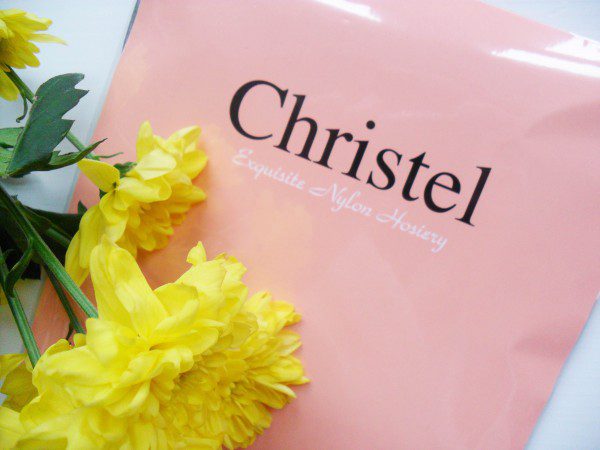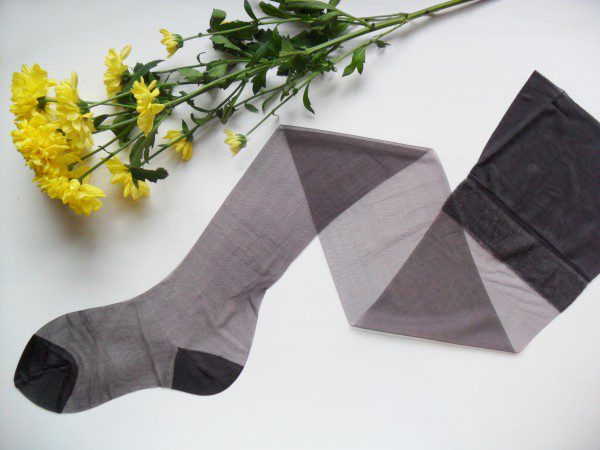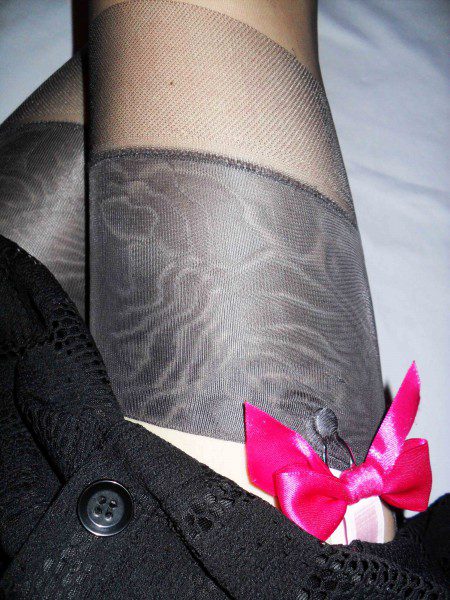 Christel is a little-known English hosiery brand that I stumbled upon quite by mistake in a Google search. Their website was pitifully out of date but the prices were good for what appeared (from the teeny weeny images) to be nice hosiery so I went ahead and bought a pair of pewter grey RHT stockings, and a pair of Havana-heel, fully-fashioned black ones with red seams.
I had a whole big review planned out where I was going to say that Christel were shooting themselves in the foot with their outdated website and non-existent marketing, because the hosiery really is quite lovely, but when I went to write it their website had disappeared!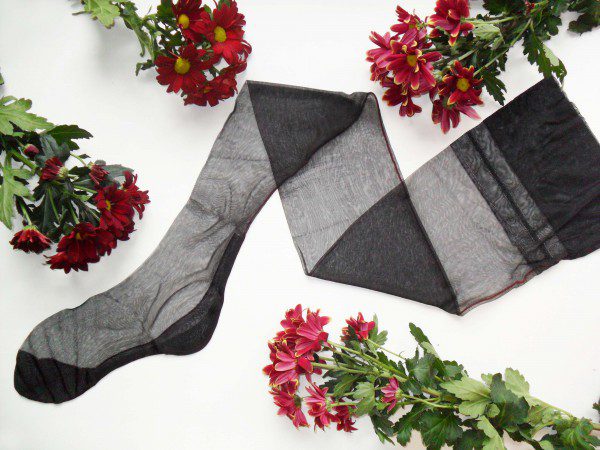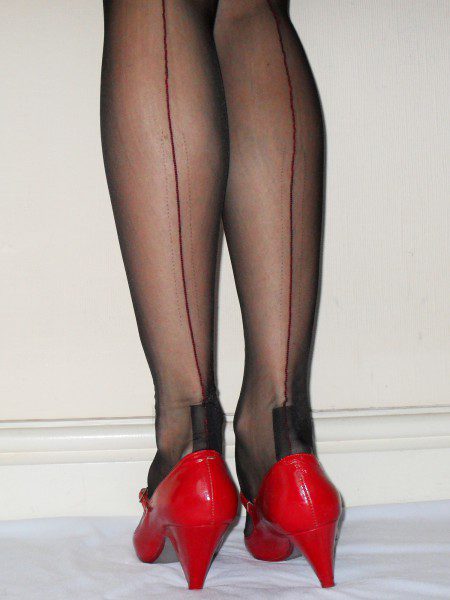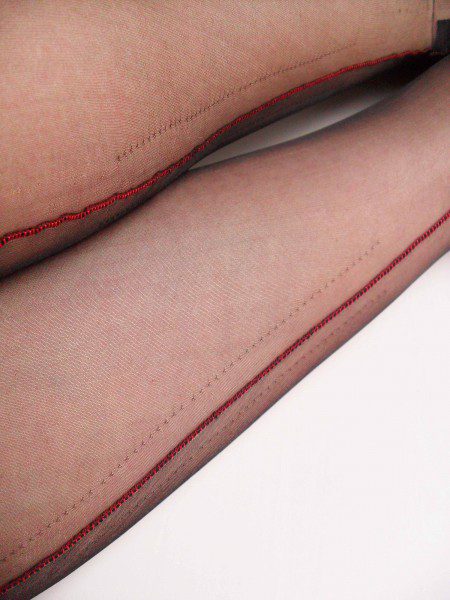 I contacted them and found that a server failure had erased most of their site content, so it won't be back online soon. However, they are still accepting orders via email – contact richard@christel.co.uk if you'd like to purchase. These RHT stockings cost me £7 and the fully-fashioned ones £10, though there are lots of colours and heel styles available at various prices.
Both pairs of stockings are fantastic quality – I especially can't believe I got a pair of genuine, fully-fashioned stockings for £10 when they typically cost £20-40! I've worn both pairs multiple times and they've held up beautifully, and the fit was spot on with next to no wrinkling despite being non-stretch (I hate wrinkly stockings!).
Obviously, losing your website is awful and I wouldn't wish that on any brand, but I hope Christel can see this as an opportunity to return with the shiny new, modern website that their products deserve. I feel like I've found a little gem of a brand and hope they'll be back.
What do you think of the Claudette, Amoralle and Christel products featured here? Are any of them brands you've tried before?