Disclosure: This blog post is sponsored by Coco de Mer, and contains affiliate links.
Last week I featured Coco de Mer's Spring/Summer 2016 collection, a tantalising blend of luxury and eroticism that is the hallmark of this British brand. I was given a chance to take a closer look at some of the pieces, and how was I going to turn down an opportunity to see that amazing Medusa bra in real life?!
Coco de Mer's new collection contains 5 main bra styles: cupless, quarter cupped, half-cupped, cutaway-gore styles and semi-sheer, lacy bralets. You'll notice there are no 'normal' bras here, no full-coverage ones – that's not Coco de Mer's style. This is a brand that oozes sex appeal and is all about the tease.
I picked out my favourite of each of the wired bra styles to check out in detail – lookbooks are lovely, but they can't replace seeing and touching a product in real life. Quality fabrics, perfectly-executed stitching, finer details… most of what makes luxury lingerie luxurious only becomes apparent when you have the garment right in front of you.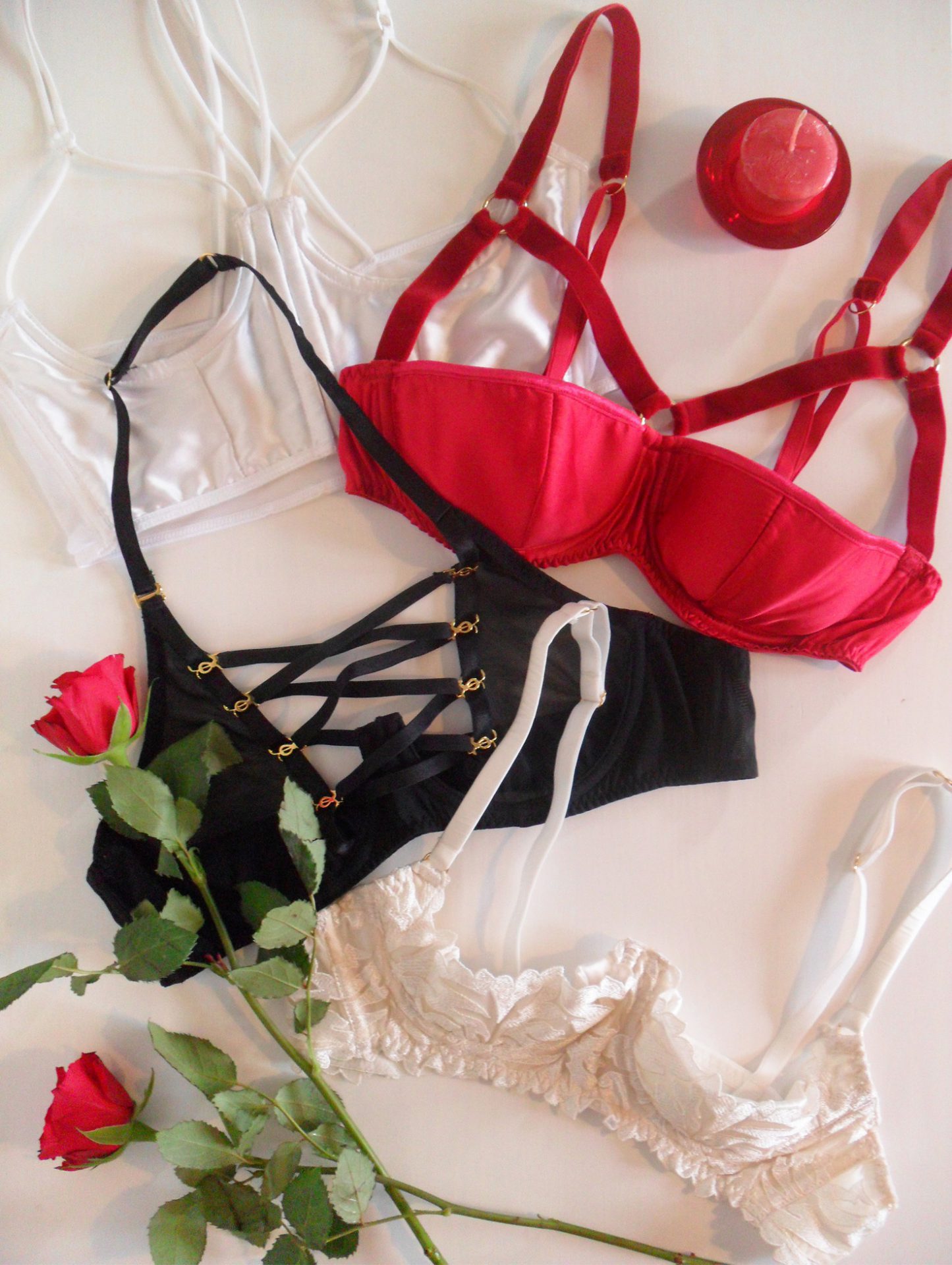 Please note that the bras featured here were loaned press samples and this is not intended to be a review. Although I couldn't resist trying them on (bad idea: I am now forced to save up for a cupless Sylph bra of my own!), the samples didn't have size labels in so I can't make any comments on fit.


The Cupless Bra
Sylph longline open bra in white, £85
Laid flat, Sylph looks like a rather simple bra – but once on, it's stunning! It's made from a smooth, sleek silk-satin at the front and sheer mesh at the back, with narrow, rouleau elastic straps that are both delicate and striking at the same time.
With a long, hook-and-eye front fastening and double crossover strap detail at the back, Sylph is anything but plain. Though thanks to the completely cupless style, dressing it up a bit more would be as simple as choosing some decorative nipple pasties or tassels to go with it!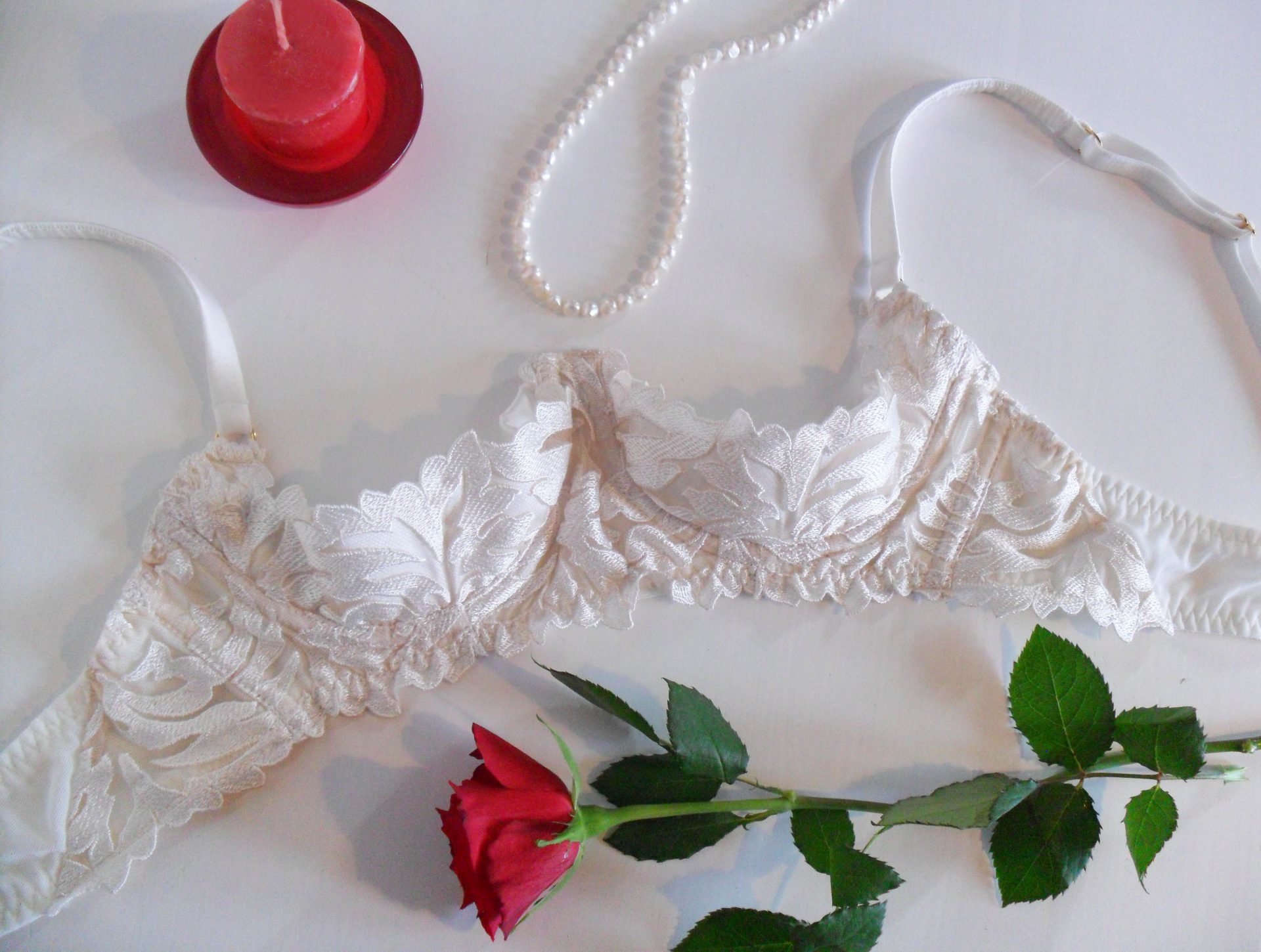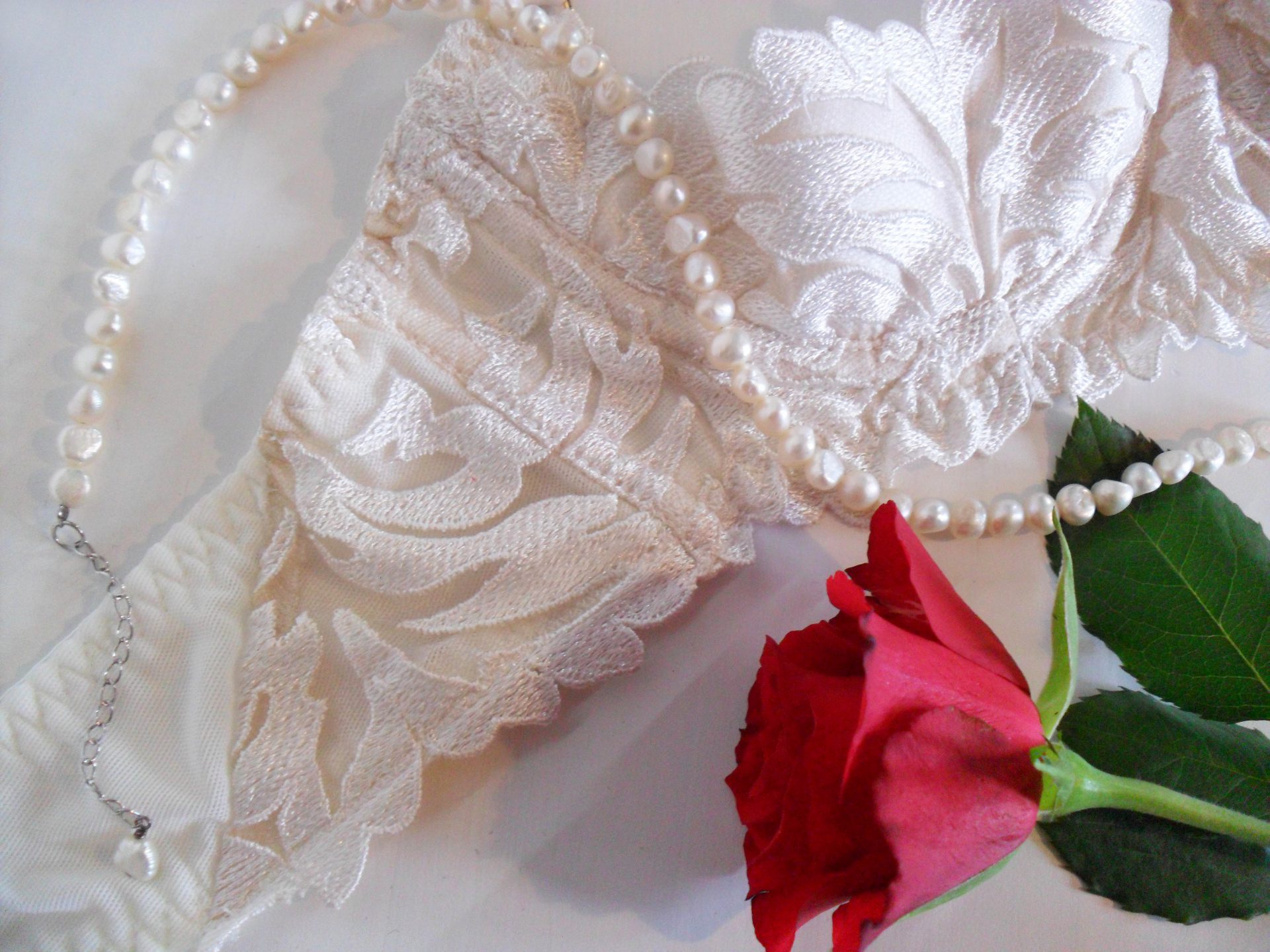 The Quarter Cup Bra
Coco de Mer's Dinah range features an exclusive embroidery, a botanical design on sheer tulle that gives the edges of the cups and band a wonderful, leafy finish.
Lined in silk and finished with gold-tone hardware, it's an elegant and beautiful bra that wouldn't look out of place in a bridal trousseau. Coco de Mer recommends to wear it with the matching thong, but I'm more drawn to the beautiful silk and lace French knicker which would balance out the ouvert bra if you want a look that's more teasing than revealing.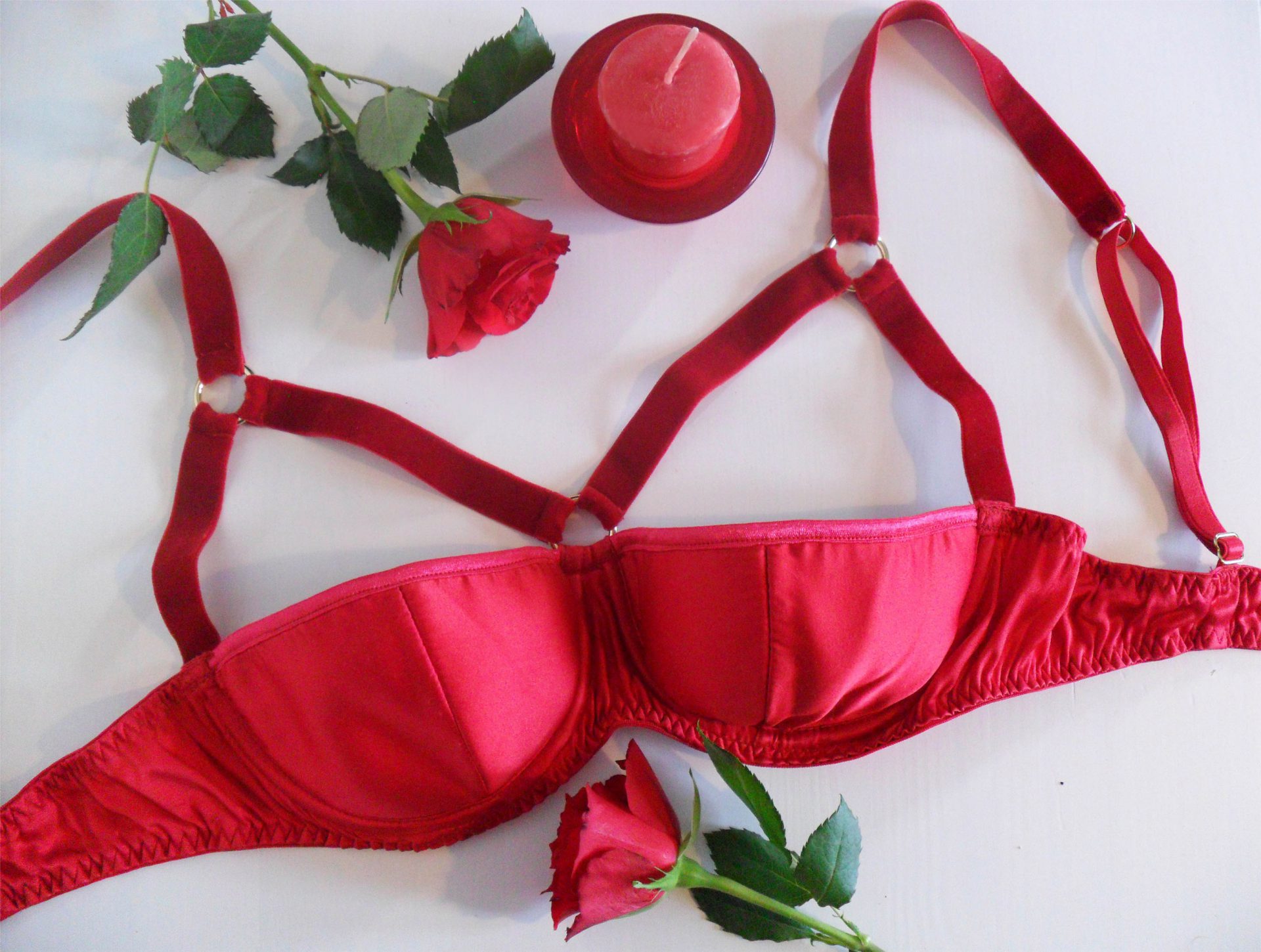 The Half Cup Bra
Persephone half cup bra in red, £85
Please note that this red version is from last season – the SS16 version is identical but black and can be seen here.
A little less revealing than the two bras above, but no less erotic, this half-cupped bra is made from smooth silk satin with thick, velvet strapping. I particularly like the plush velvet – it's super soft and comfortable, and a slightly more unusual and luxe finish than the satin strapping most other brands use.
Persephone is finished with thick, generously-sized gold metal rings and strap sliders, and there's a gorgeous matching knicker available with large cut-outs framed by more velvet elastic.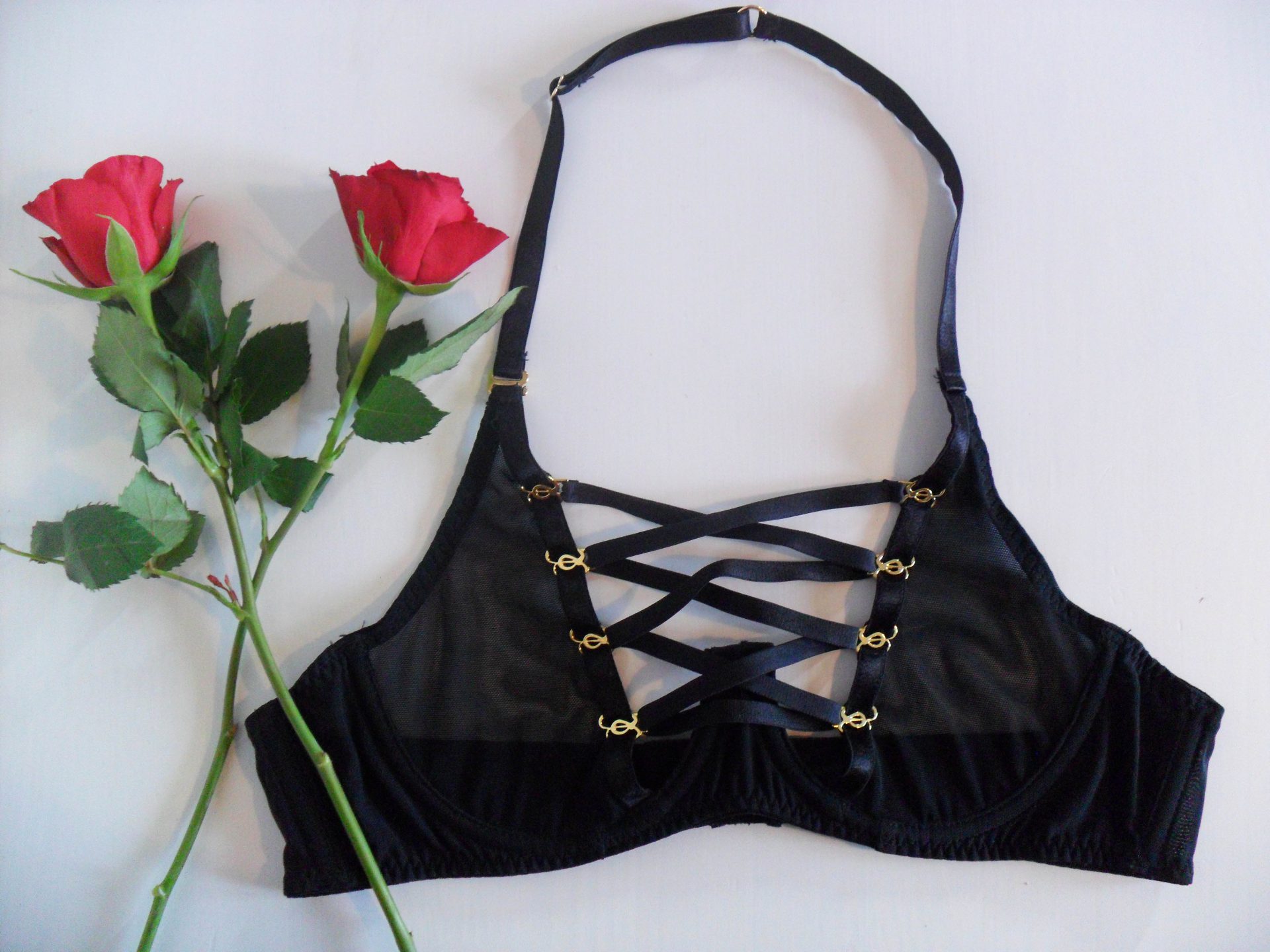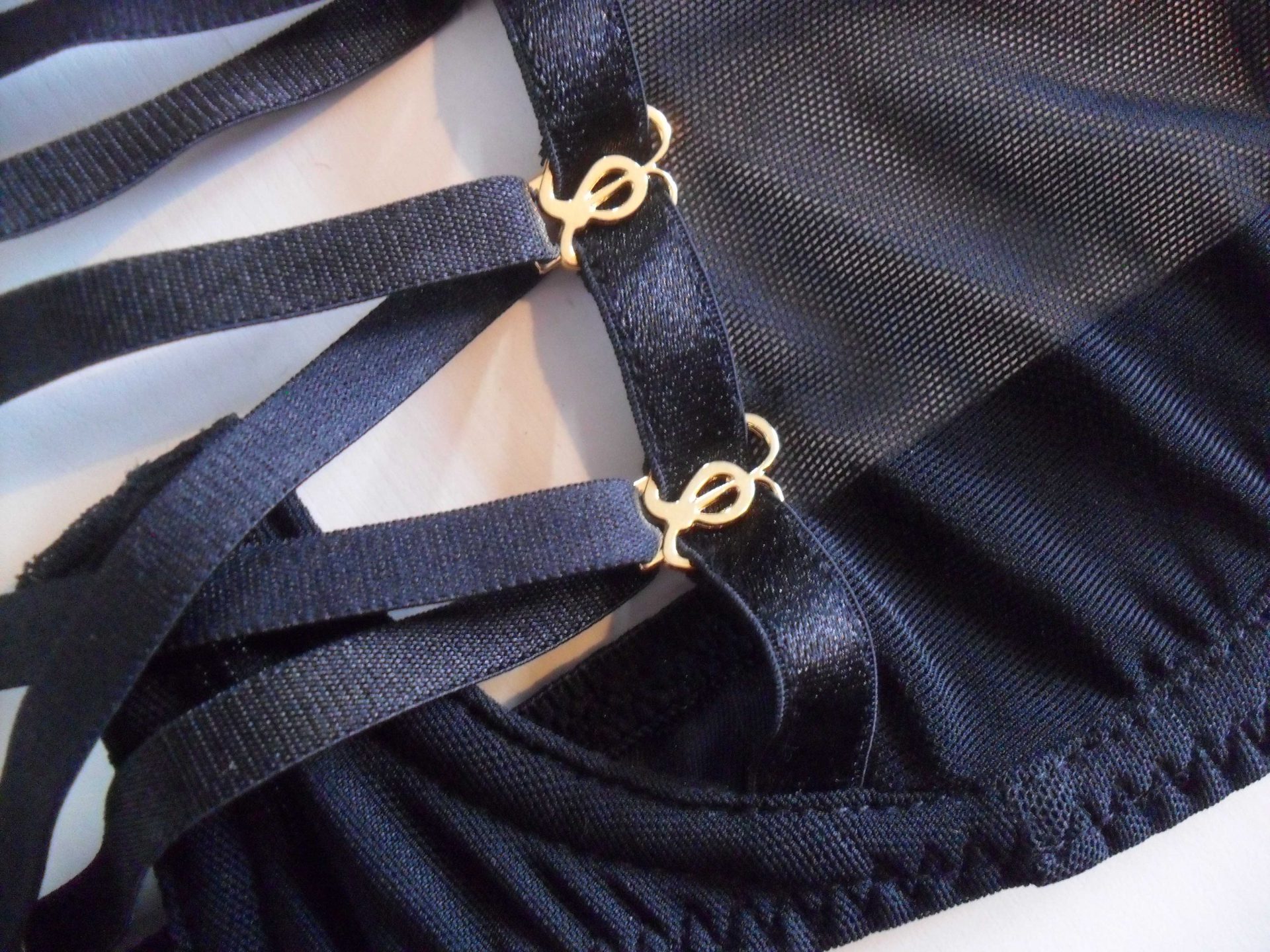 The Cutaway Gore Bra
This final bra is one of my favourite designs I've seen so far this year, not least because it follows a new trend that I can't get enough of – 'cutaway' gores. It's like the vertical version of a half-cupped bra; the cups come up to a normal height but only come part-way across, making it an unusual cross between a plunge and a balcony style.
Medusa takes this one step further, leaving that unusual gore detail to peek out from below criss-crossed, semi-matt strapping in a way that frames the bust beautifully.
This was the bra I was most excited to see up close. Part bondage-inspired lingerie, part fashion statement, this is a bra that's just crying out to be seen poking out from a low-necked top, or under a sheer blouse! The strapping is held in place with 8 custom eyelets shaped like little cocos de mer, a beautiful and distinctly unique finishing touch that you won't find anywhere else.
---
You can shop the entire Coco de Mer Spring/Summer 2016 collection here.
Which of these bras is your favourite? Are you a fan of cupless, quarter-cupped and half-cupped bra styles in general?