I came across Rose Fulbright quite by accident over Christmas, browsing a clothing site that had one of her pieces in store. The wonderful, whimsical print instantly caught my eye – 'Tropical Print', as it's called, features a multitude of colourful, watercolour fish on a white background. It's so fun, but retains a sophisticated flair rather than looking cutesy or cartoonish. It's also completely different from any print I've seen on loungewear before.
My dad is a SCUBA instructor and I was lucky enough to go along on some of his tropical dive trips in my teens, to faraway places such as Honduras and Dominica. I've been diving in the North Pacific and Mediterranean oceans too, but nothing has compared to the vivid riot of colour beneath the Caribbean Sea. The bright green moray eel, the multi-coloured parrotfishes and Queen Angelfish, the vivid pink and purple corals of the reef itself… Anyway, this print brings back all of those lovely memories from some of the best holidays I've ever been on, and that's what draws me to these pieces personally. They make me feel nostalgic and happy at the same time.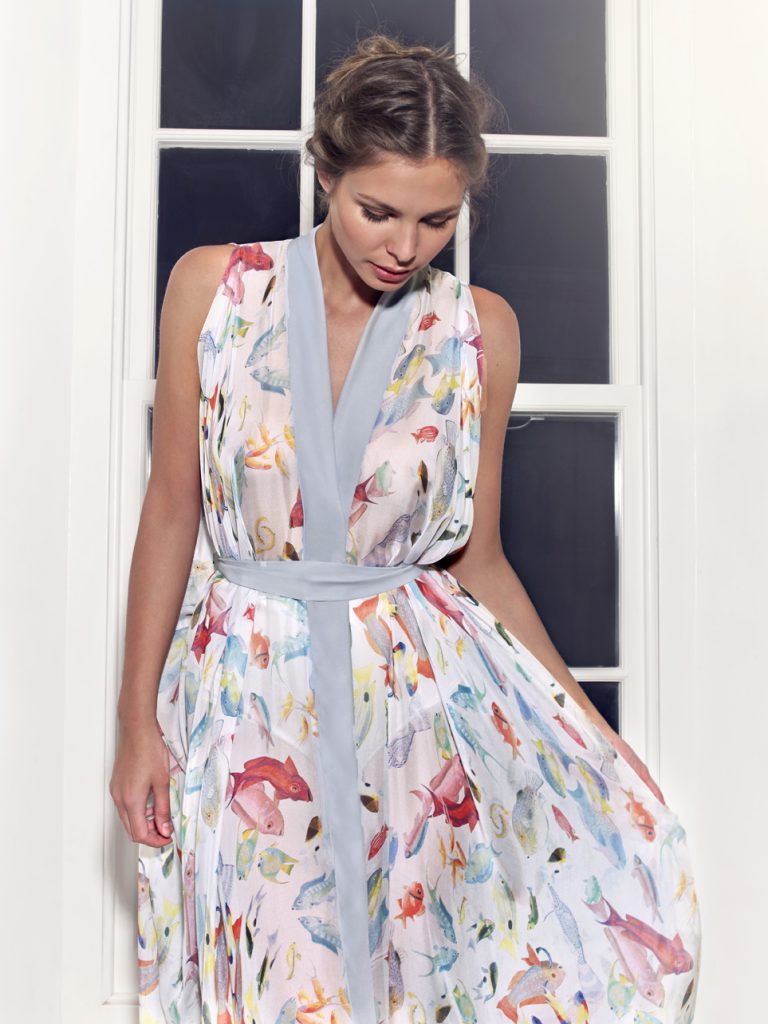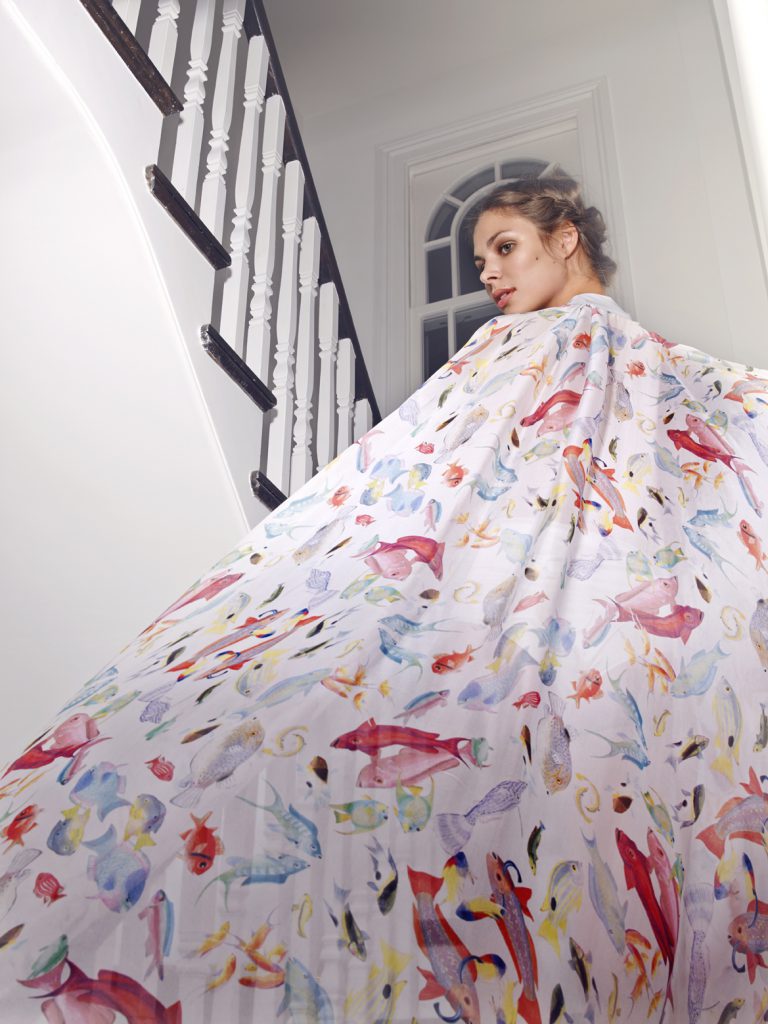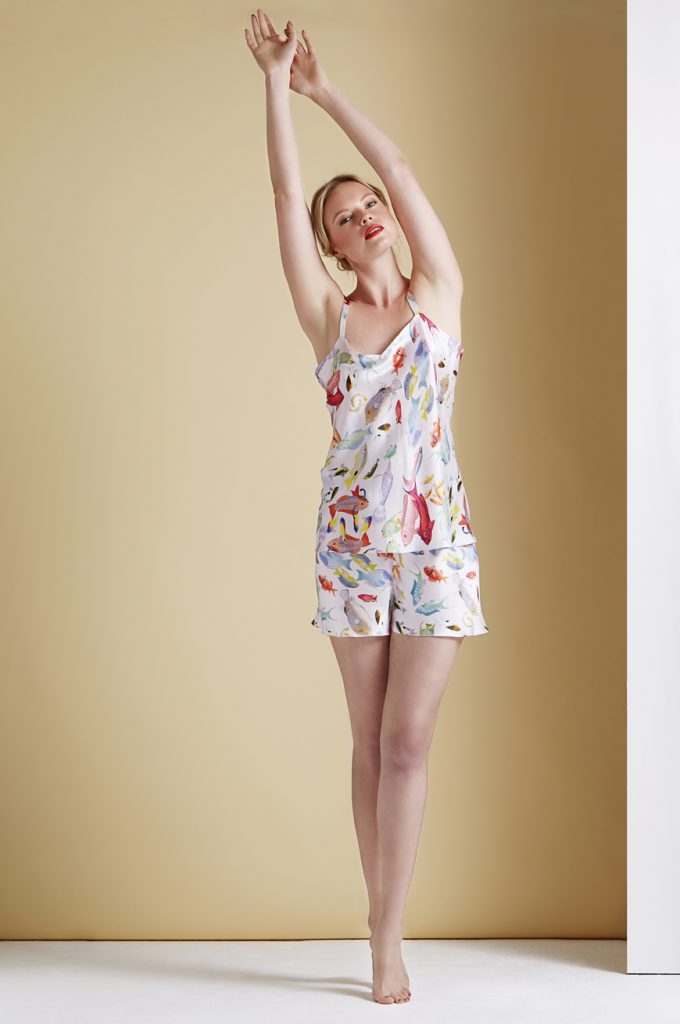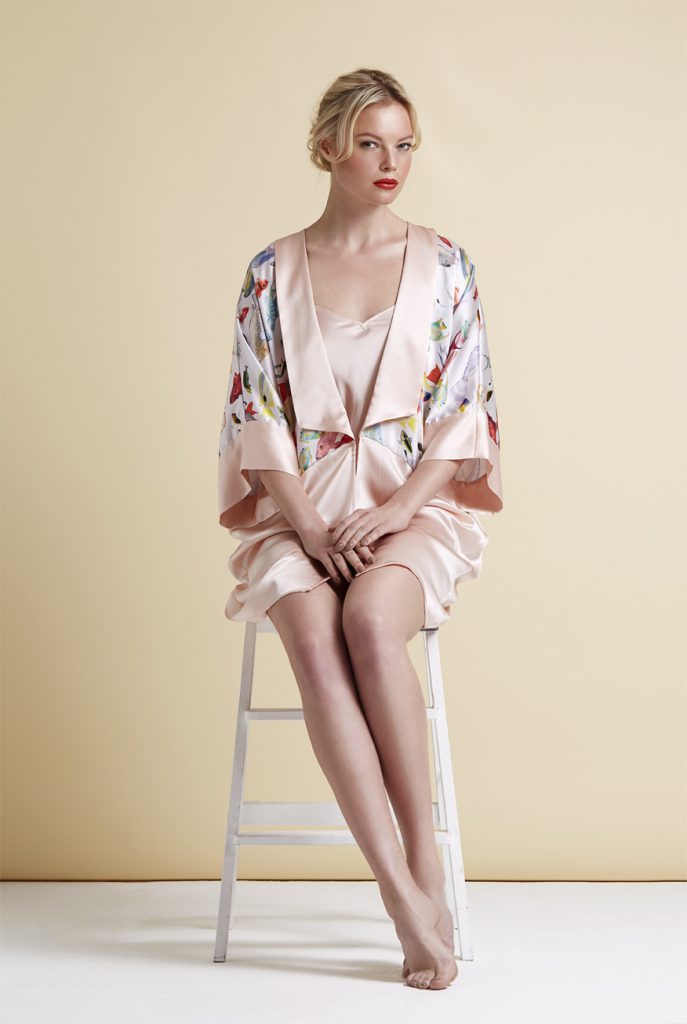 The print is exclusive to Rose Fulbright, a British designer who launched her eponymous lingerie brand in 2013, and is based on paintings by artist and Rose's grandmother Susan Williams-Ellis. The Tropical collection was launched in 2015, and as of 2016 the print is also available on a range of beautiful kaftans and beach robes.
As for the loungewear, my favourite piece is the sleeveless Tavua robe in floor-length, draped silk chiffon. With an optional belt, this is simply too lovely not to show off and with a simple white slip below, it would make for an eye-catching maxi dress come summertime.
I also love the boxy Nautilus robe in silk satin, with its shell pink lapels and cuffs. This too could double up as outerwear, a relaxed jacket to throw on when evening rolls around and the day gets cooler. For a more classic robe look, you can pick between the short or long Bequia silk robe, or the Waikiki robe in a simple white cotton with silk trims.
The Tropical Print range also includes a range of mix-and-match pyjama separates – the Astraea camisole, Astraea shorts, Furana loose-fit top and Furana cropped trousers in all-over print, or the Malindi top and cropped trousers and the Lyria shorts if you prefer a silvery silk with just a hint of the underwater print in the trims.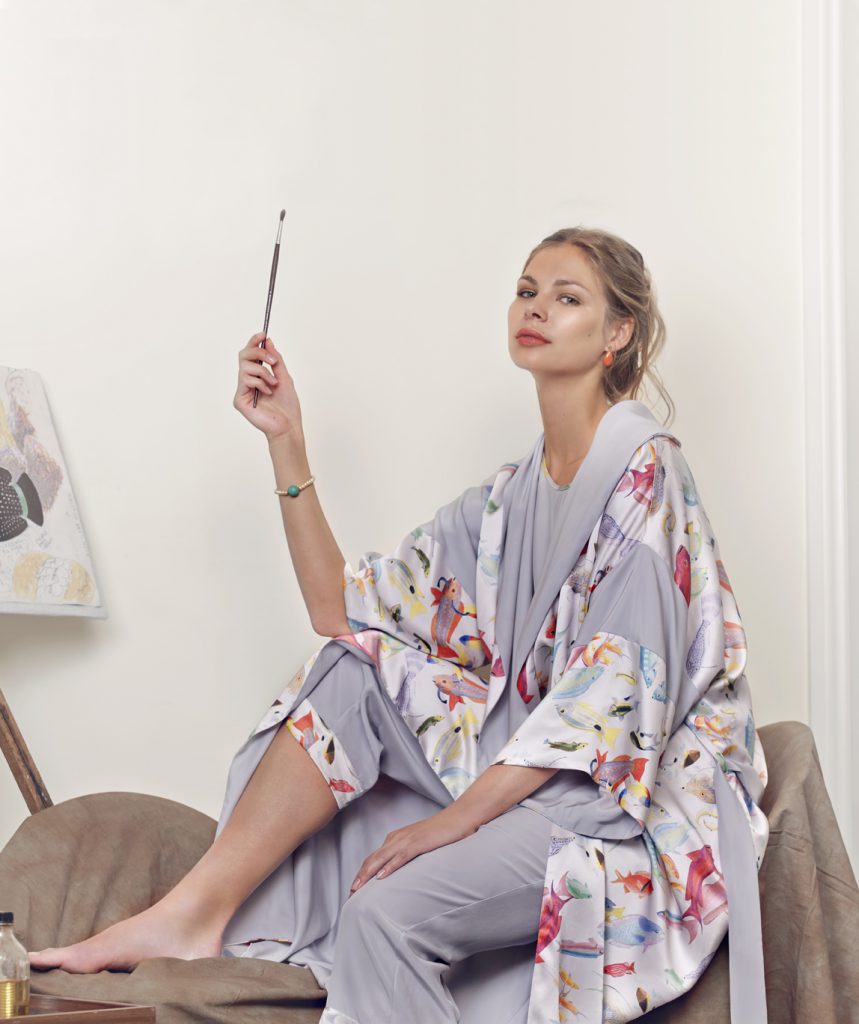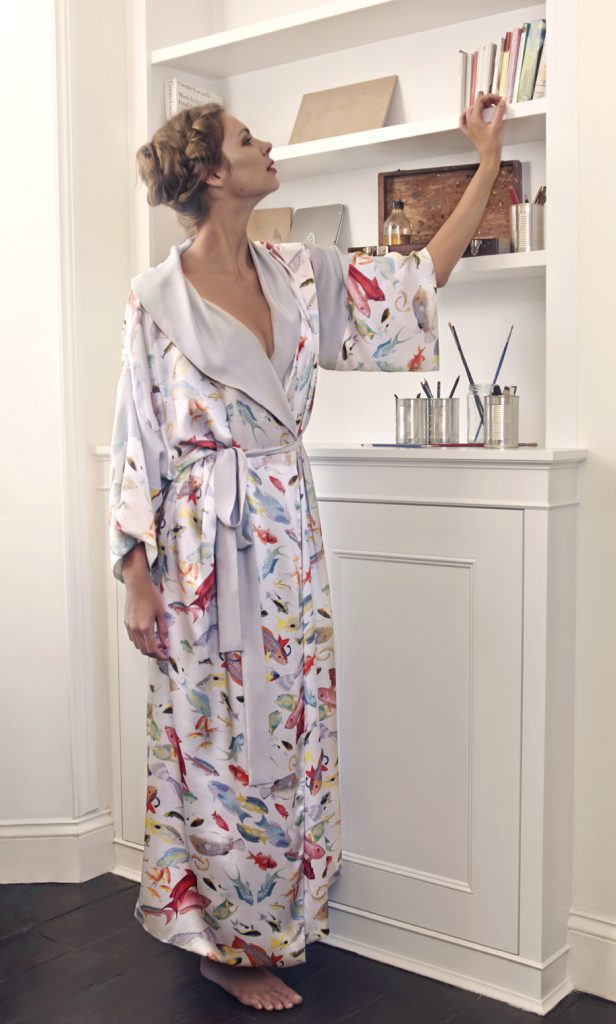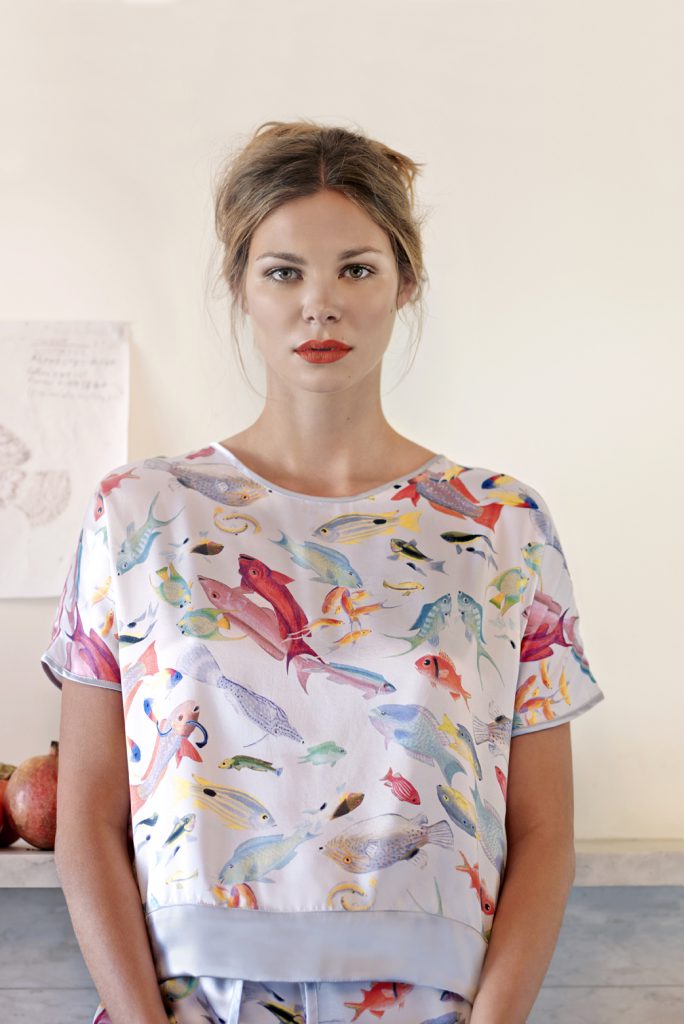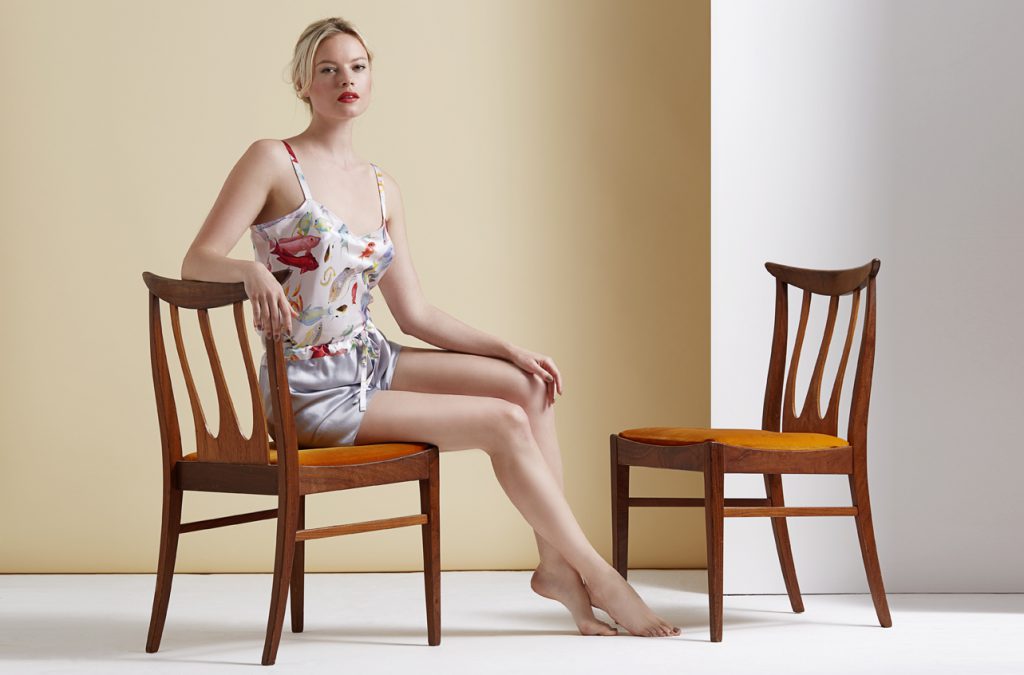 All pieces in Rose Fulbright's Tropical collection are handmade in London using elastics manufactured in Nottingham, and the brand is committed to ethical and sustainable manufacture and business practices. A percentage of profits from sales of the Tropical sleep/loungewear pieces goes to the charity Oceana who aim to protect and restore the world's oceans.
Prices in the collection range from £110 for a pair of shorts, through to £460 for the full-length, silk satin robe. Robes are 'one size', other pieces come in S-L covering UK 8 to 14.
Are you a fan of Rose Fulbright's Tropical print? Which piece here is your favourite?