Today's post is just a quick one, to share with you all this brand that I stumbled across and thought was doing something really cool and different in the sustainability sphere!
Founded in 2021 by Ella Campion, Hermit London is fighting against textile waste – not in the fashion industry, but more broadly – by creating stylish, sustainable sleepwear out of old hotel bed linens. And when I say old, I don't mean old old. According to the brand's website and an interview with Campion, hotels dispose of their bed linens after an average of just 9 months, and the tiniest stain, tear or pull in the fabric is enough to get them thrown out. In Europe alone, 10 million tonnes of bed linen is thrown away every year. Add in US bed linens, and that figure doubles to 20 million.
I get it – I, too, want to sleep on stain-free bedsheets when I'm paying for a hotel. But it's still absurd to think that huge bedsheets are being sent to landfill over a minor imperfection, when 99% of that fabric is still just fine – and often good-quality fabric too, since hotels tend to go for high thread-count cottons that feel luxurious to sleep on and can stand up to the rigours of frequent industrial washing.
So, Campion struck up deals with various 5-star hotels and members clubs in London to take unwanted cotton linens off their hands, and transform them into something new:
She personally inspects every piece of linen that arrives to ensure it's suitable. Flaws are fixed where possible, or cut around where they're not, so you don't need to worry about receiving stained or damaged sleepwear!
Hermit London's looks – which, frankly, could also work as outerwear with the right styling – are designed especially to use as much of the fabric as possible, with leftover pieces and pillowcases being turned into scrunchies and drawstring wash bags (both of which come free with a purchase of the Ariel nightdress or Juno pyjamas). They're all made in the UK, and can be personalised with a name or initials for just £5 extra.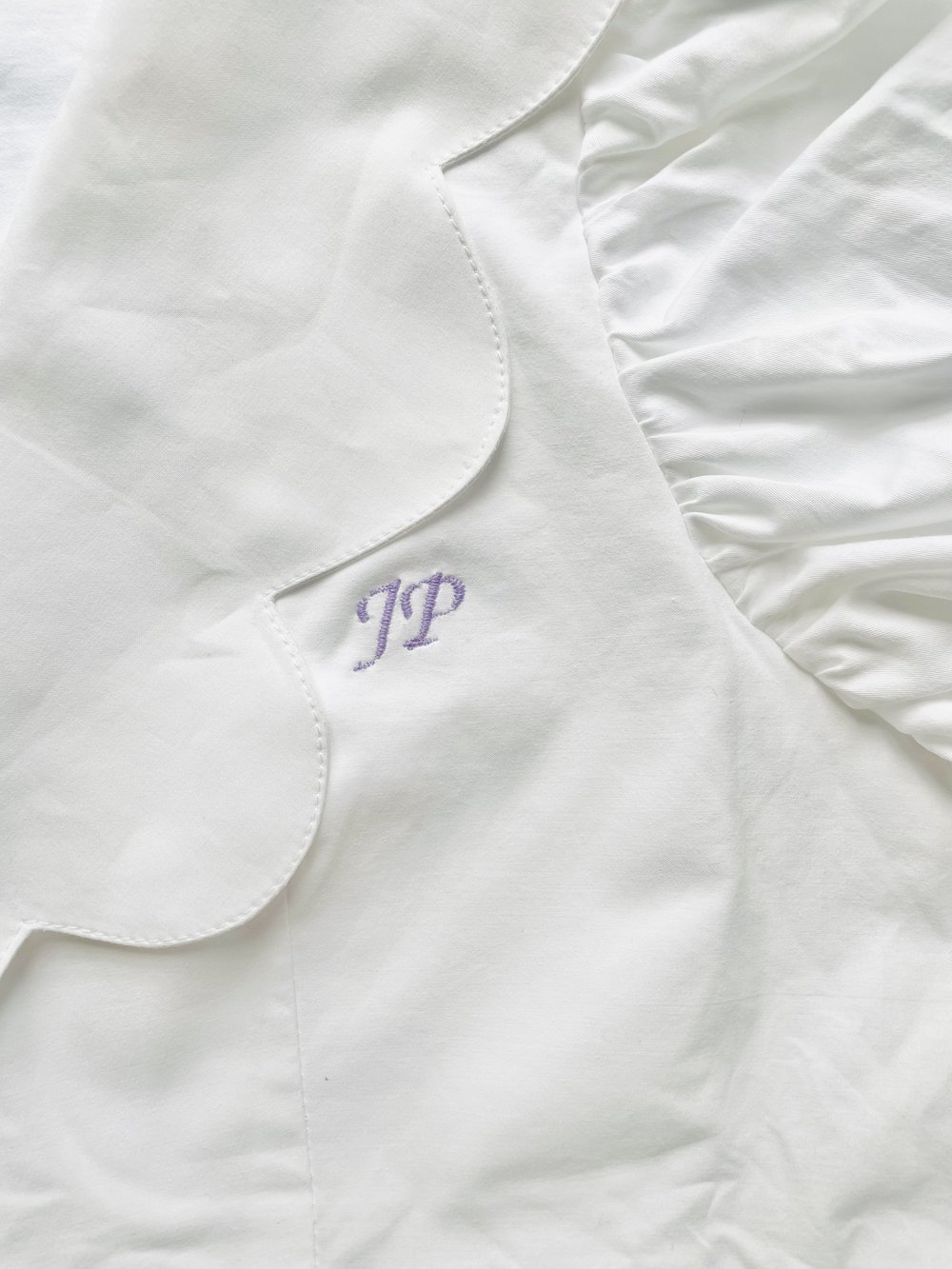 Although you only have a choice of two styles right now (this is slow, thoughtful clothing production), the brand has previously released other designs and has more planned for the future. It's definitely a company I'll be following for updates – I love what it's doing, and am excited to see what's next!
Would you choose nightwear made from hotel bed linens over 'new' fabric? And if this has inspired you to get creative with your own old bedsheets, check out this beginner-level tutorial on turning a flat sheet into a kaftan.