An independent lingerie brand launched in February of 2016, Ellesmere Lingerie has since carved out a reputation for itself in the lingerie blogosphere for romantic designs with a contemporary twist. Designer Julia Rechel's art school background gives her creations a uniquely structural edge which are always complemented by the tender imagery of her analogue-shot lookbooks.
Here, I interview Julia about her education, the effect this has on her design process, and the curation of her lookbooks. This is accompanied by images from her most recent collection, Particles, shot by Gabrielè Dalia and featuring models Wen (of lingerie blog Comics Girls Need Bras) and Jade.
Could you tell us a little bit about your brand and how you got your start in the lingerie industry?
Ellesmere is a Montréal-based brand, with all garments being made in our studio here. I learned to sew when I was quite young, and I've always admired vintage undergarments. After I went to art school, I studied pattern cutting with the goal to start Ellesmere. It's challenging to find lingerie-specific schooling in Canada, so much of what I do is self-taught and the result of working with fit-models. For example, releasing our full-bust sizes was a year and a half project for me, involving fit models across the board, because it was important for me to get the sizes right.
I grew up in northern Canada, so my aesthetics often focus on quiet beauty and the memories I have of being alone outside, surrounded by the majesty of Canada's arctic landscape.
Your website says you studied sculpture, do you think this gives you a different way of looking at and designing for the human form? Compared to those who may come from a more traditional design background.
I think the main thing about having been to art school is that I really just do what I want with Ellesmere. Starting a small studio like this has been a fantastic learning experience, and I've been blessed to be able to ask people who come from a more 'fashion' background for advice about the industry. I like being fairly sculptural with my designs, and I love layering lines over the body.
Are there any particular fabrics and/or silhouettes that you enjoy working with the most?
Coming from an arts background, I love a good search for interesting textiles. Being technical garments, there are a lot of restrictions on what will actually perform well for lingerie, but I like to push the boundaries a little and experiment with my fabrics. At the moment, I must confess my total love for the embroidered tulles I have – they are from an Italian mill that has now closed, and honestly the old-world feel and quality just makes my heart sing.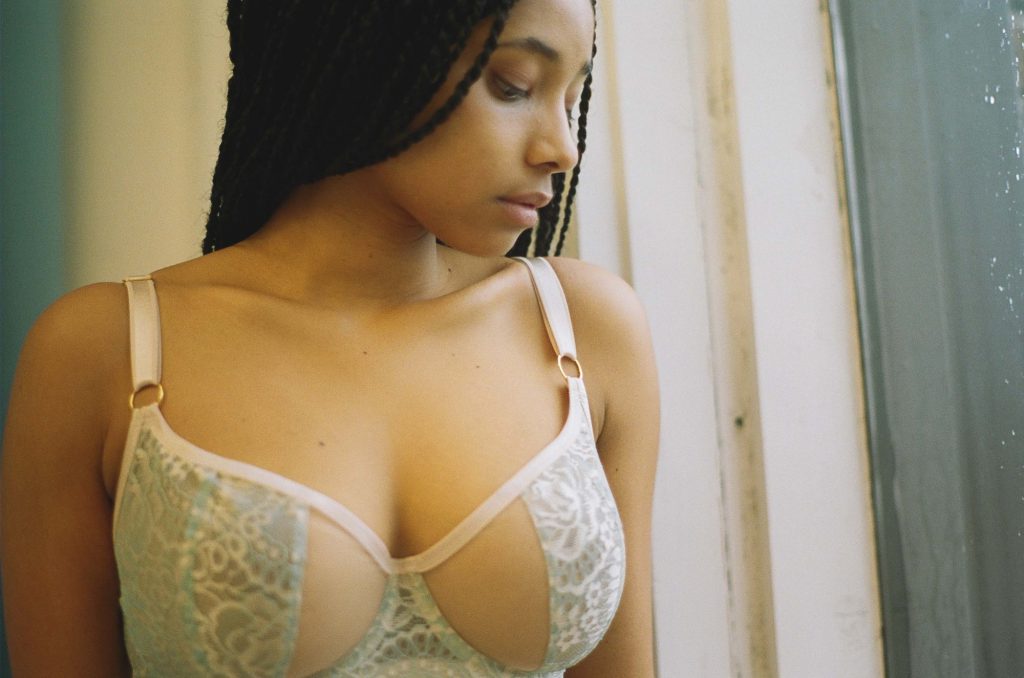 Often your lookbooks take the form of photo essays and seem very expressive, do you construct storylines that you want the images and styling to depict?
I want the photos from Ellesmere to be a portrait of the models, a real story-telling moment. Some of my favourite photos are of my friend Allie, taken just after her move to New York. I love it when a photo essay lets you feel like you've gotten to know someone, almost like you spent the afternoon together. I don't usually construct a storyline, I just try to let the genuine personalities of my models shine.
You also use a lot of natural light and avoid heavily editing the models, is body-positivity an important part of your brand?
I usually work with my friends or people I meet in life as models, and so yes, I love doing photos that are focused on natural lighting and that feel a bit more intimate than a lot of what I've seen in marketing in the past. I've always felt quite excluded from big-brand marketing, and so creating photo series that are more relatable is really important to me – body positivity all the way!
Our photos are usually taken on film, which results in a slower pace during photo shoots, as well as a very dreamy aesthetic in the end.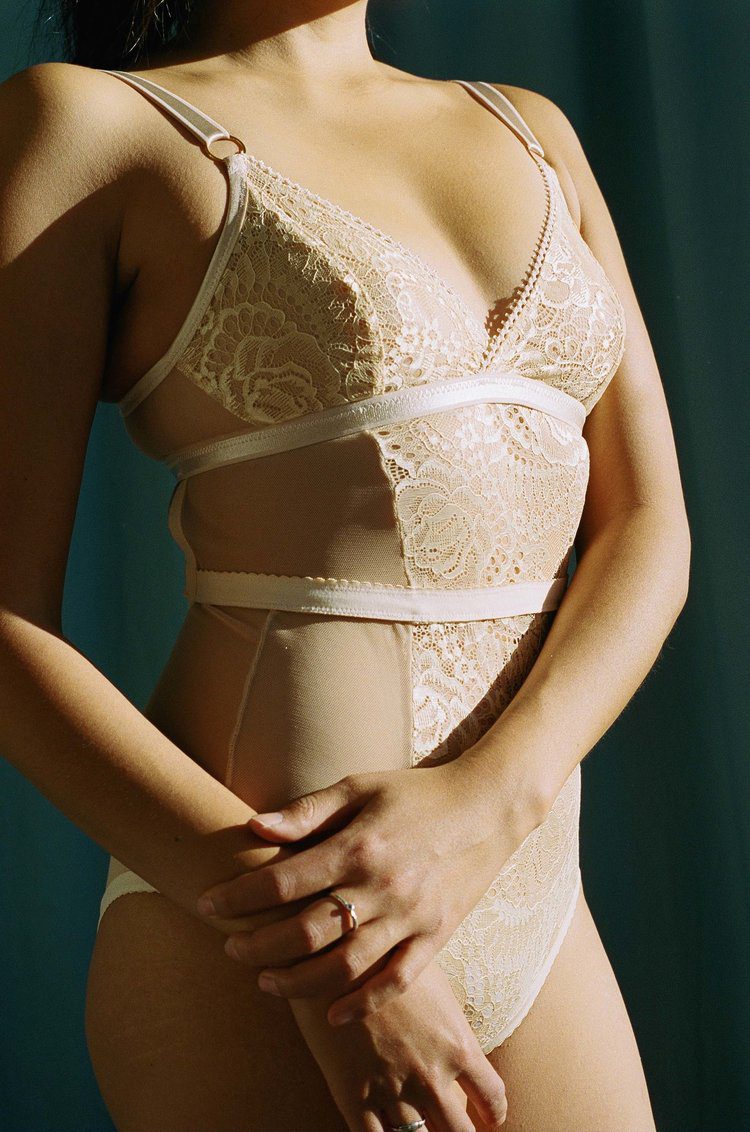 Finally, what do you believe the benefits of you offering a made-to-order service are? 
Offering a made-to-order style of business is the best way we can offer the size range we do. Ellesmere currently has 34 sizes for underwire bras, which is no small feat for a tiny brand – there's simply no way we could sew these in advance! A lot of small companies that don't manufacture in-house are forced to start with a S-L size range because production minimums are so high. I love being able to offer more sizes and keep a tight lid on waste, and I really appreciate the customers who are willing to support this 'slow-fashion' style of business.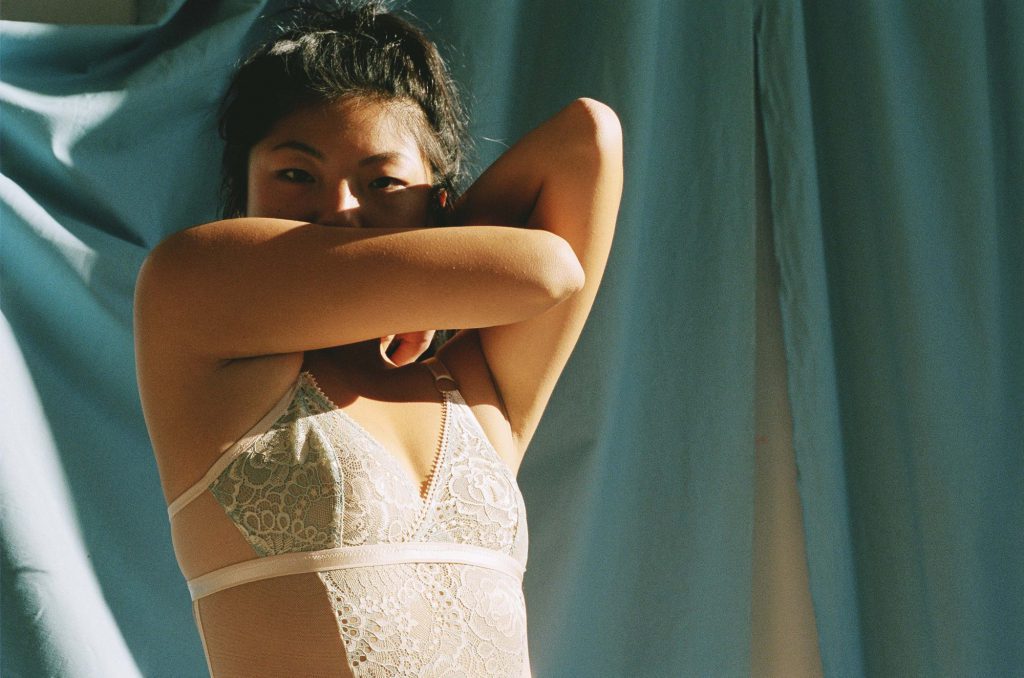 What kind of imagery do you enjoy seeing in lingerie lookbooks? Do they make a difference when you're shopping with a designer/brand?