My first encounter with Dora Larsen was at a Dessous London event back in January of this year, where their rainbow spectrum of lacy delights had all of the lingerie bloggers ooh-ing and aah-ing as we toured the trunk show.  In a world swimming in black and beige undergarments, it's a real delight to see such fun and unusual colour combinations – the main design ethos of the brand.
After two years on the scene, Dora Larsen has recently released its Autumn/Winter 2018 collection. This season delivers brand new, unexpected colour combinations, as well as new silhouettes which juxtapose delicate lace details with sporty, wide bands and cut-outs. The brand is now stocked globally in 20 countries, and boasts an ever-expanding size range of 30A-38E bras and XXS-L briefs.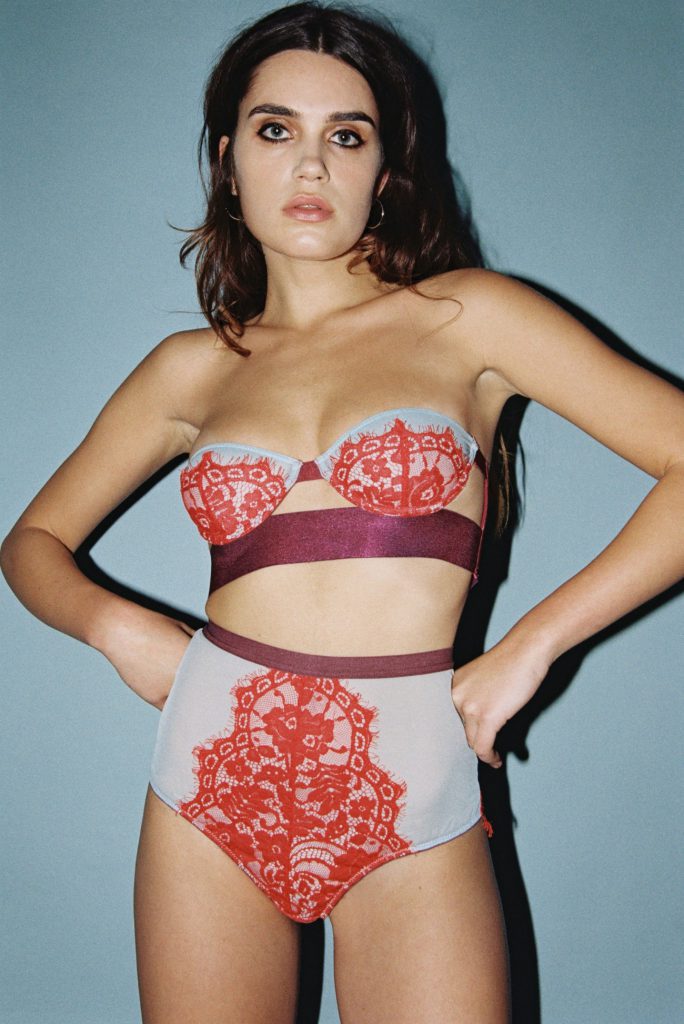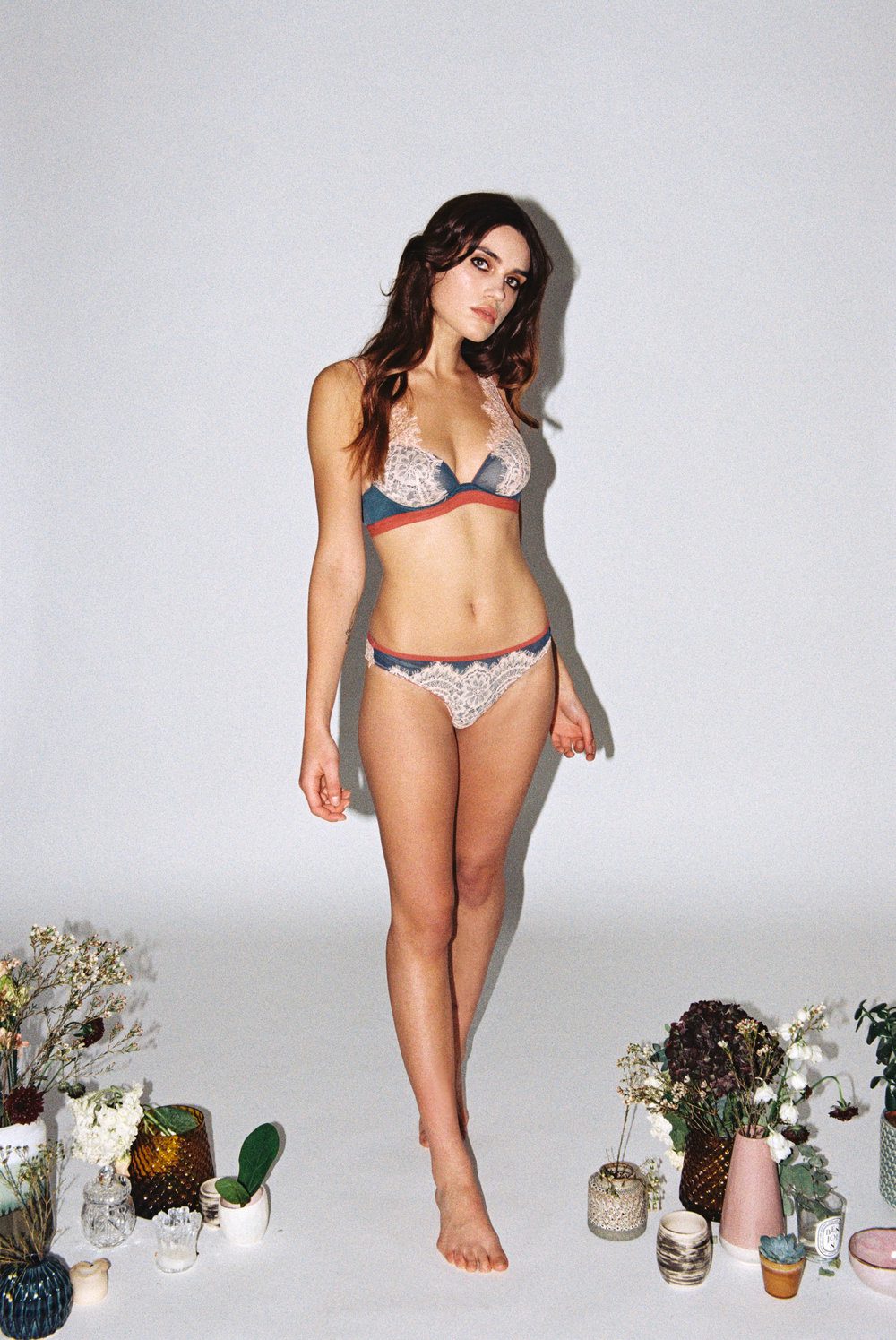 I spoke to Georgia Larsen – designer and founder – about her creative process and sources of inspiration:
Who do you design for? What kind of customer are you thinking about during your design process?
My intention was never to go for one 'type' of woman, rather, I wanted to be able to include as many shapes, ages and tastes as I could. I'm totally aware that the brand isn't for everyone, and that I don't make absolutely every size out there, but I always wanted to make it an accessible, friendly brand that didn't discriminate.
Saying that, I do think our customers all have a few things in common: they're experimental with design and colour, they buy the lingerie for themselves (not for their partners, although as an added benefit their partners like it too..!) and the comfort/fit of underwear is super important to them.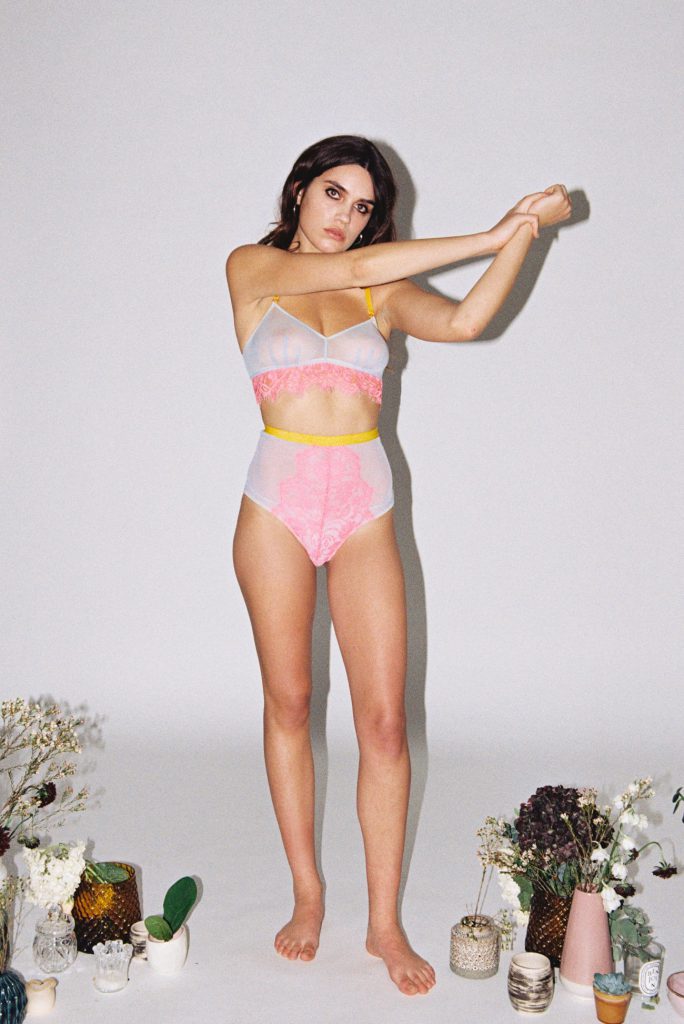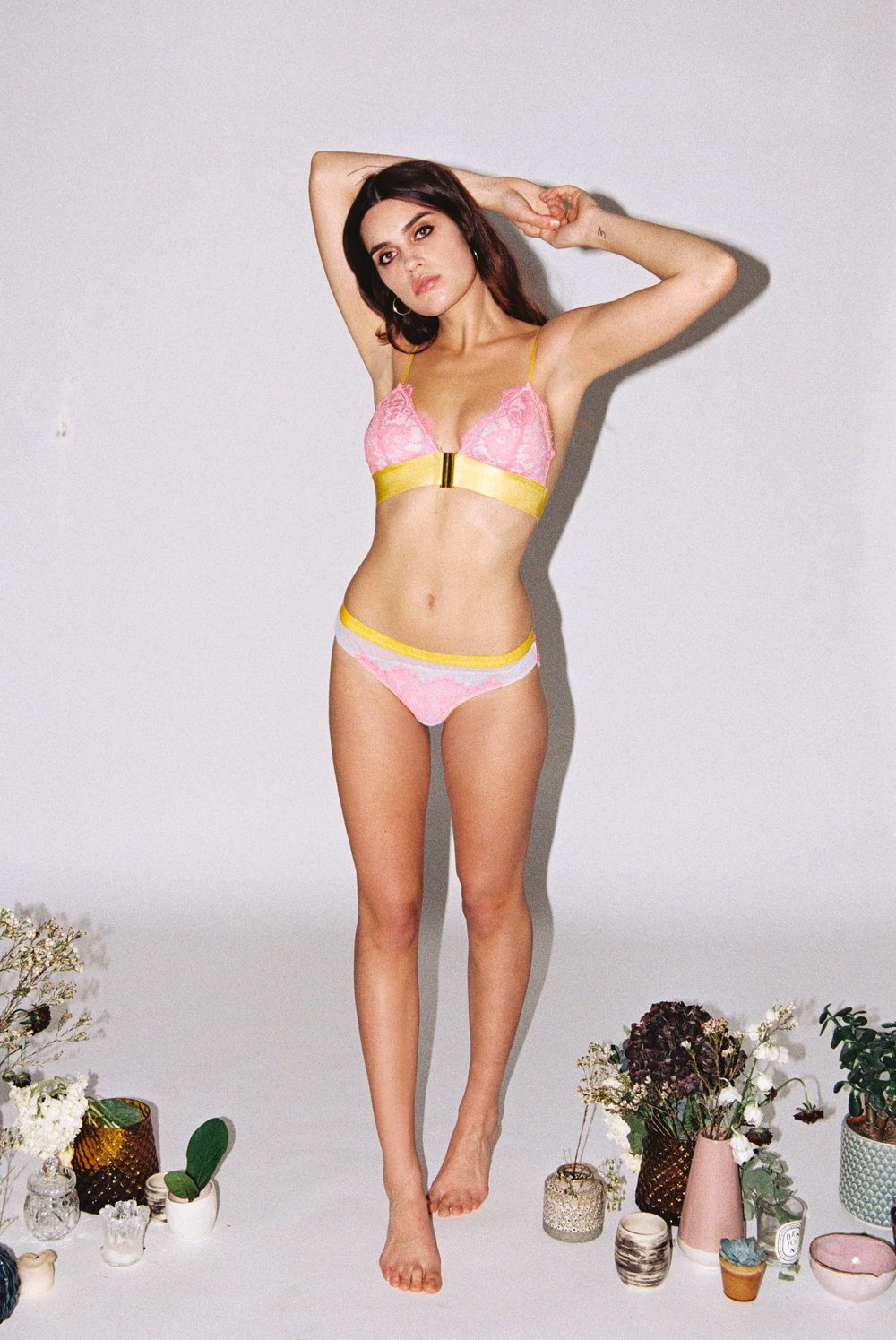 Tell me more about your process behind coming up with the designs. Do you have particular research methods?
I'm completely obsessed with research and I'm researching ideas constantly for the next collections. So there's never really a specific time period that I dedicate to this, it's generally on-going.
I'm really into what's going on in fashion, in the collections of designers such as Roksanda (who are also really into colour), but also floristry, artists and interior designers. I think it's important to widen your research base as far as possible; the worst thing to do is just look at what other brands are doing, as that limits your ideas.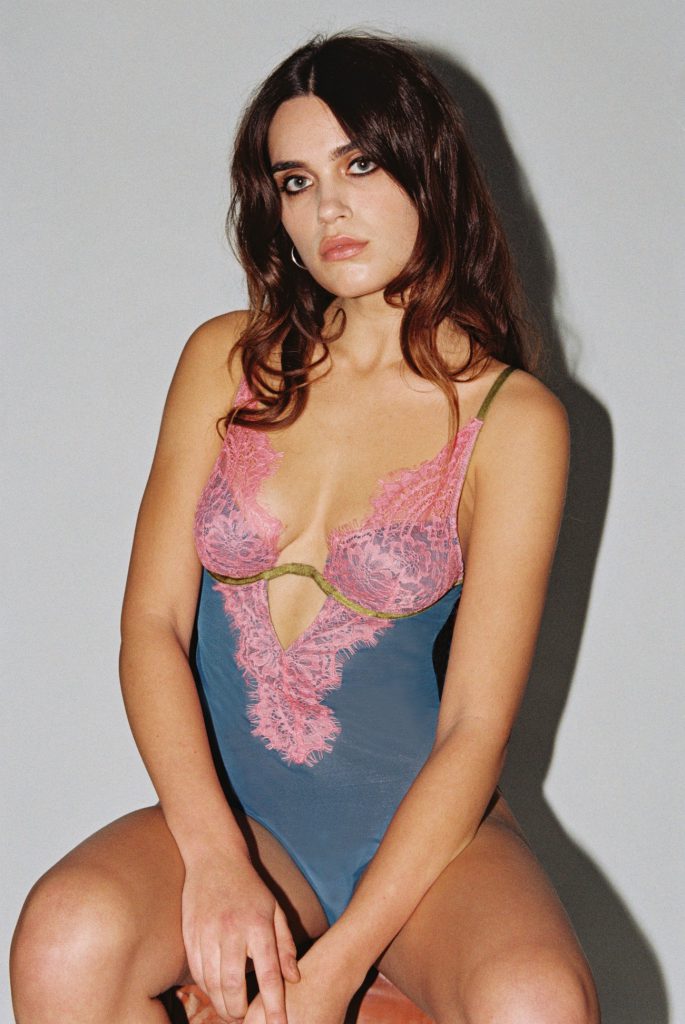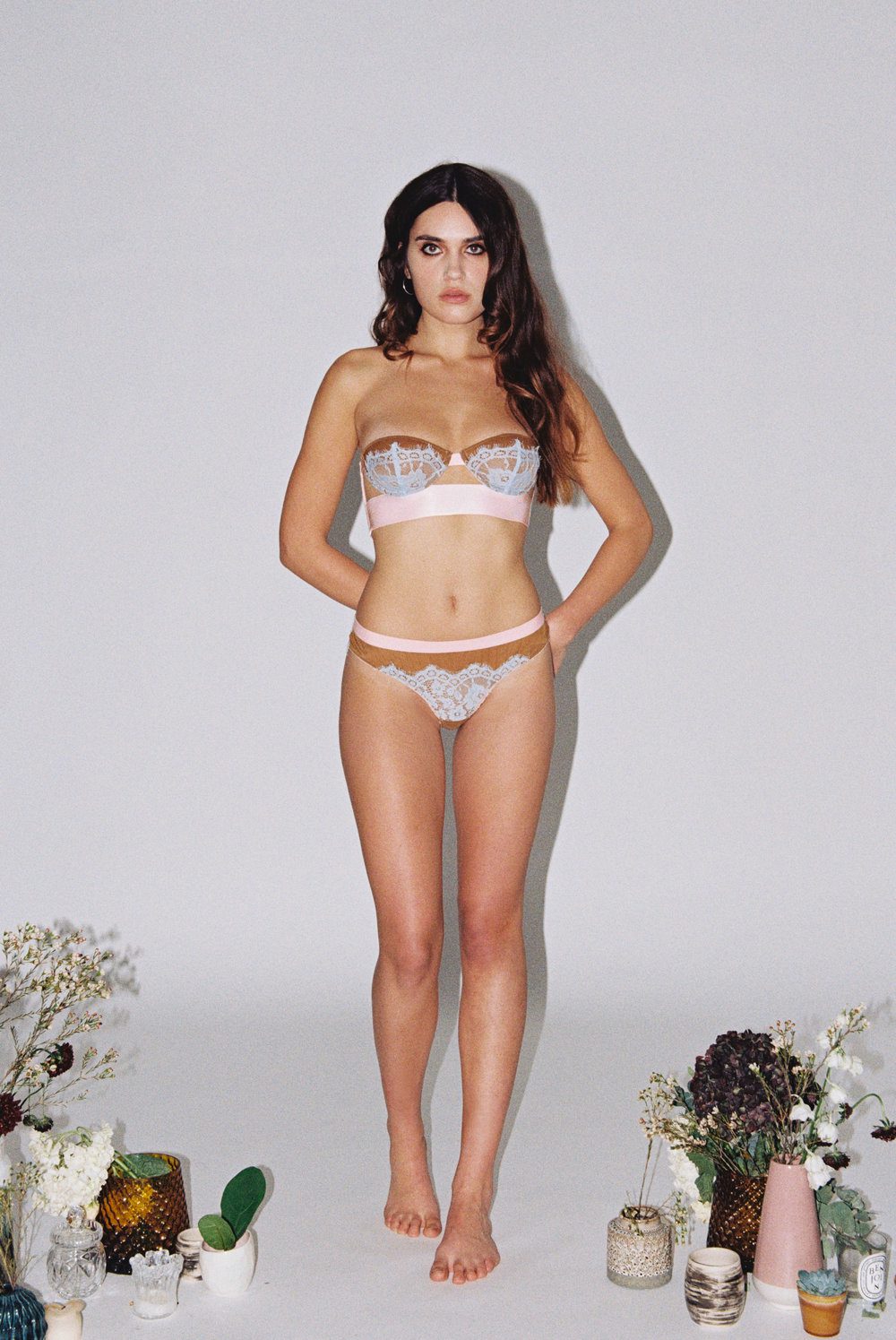 You website has an ethics section with lots of information on where your lingerie is made. Was ethical production an important part of your goal from the beginning?
Of course, I can't imagine being part of something that didn't take ethics seriously. I'm quite a political person generally, so whatever I do in life, there will always be an element of morality involved!
Do you have a favourite colour combination from your AW18 collection?
For me, it's got to be the Maddie colour way. I just love odd colour combinations you can't find anywhere else, and this one stands out to me, especially as chartreuse is one of my favourite colours.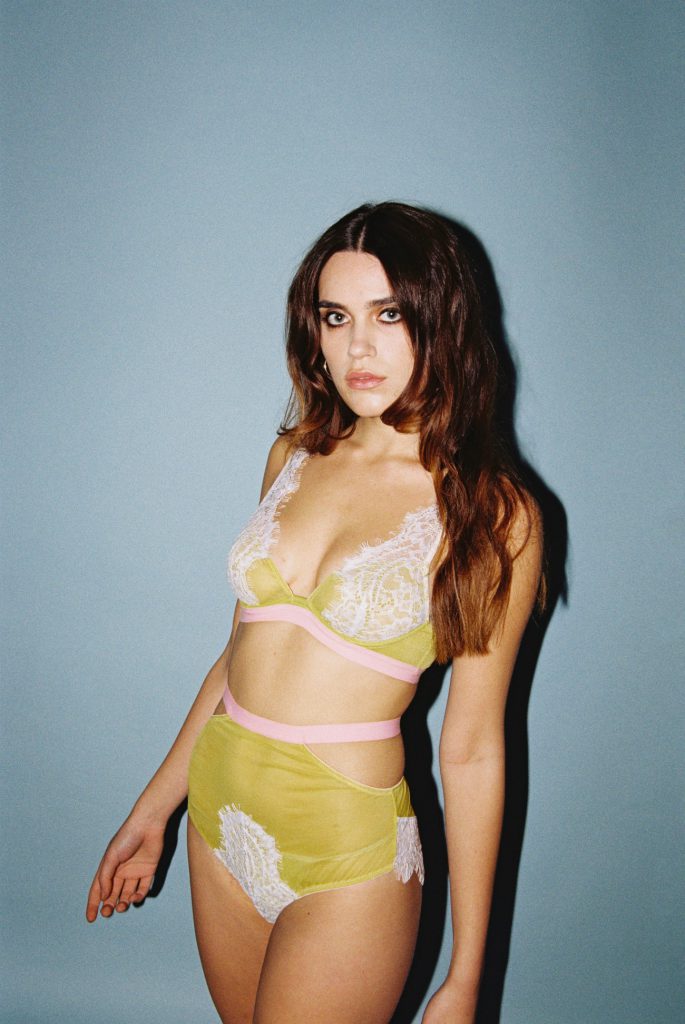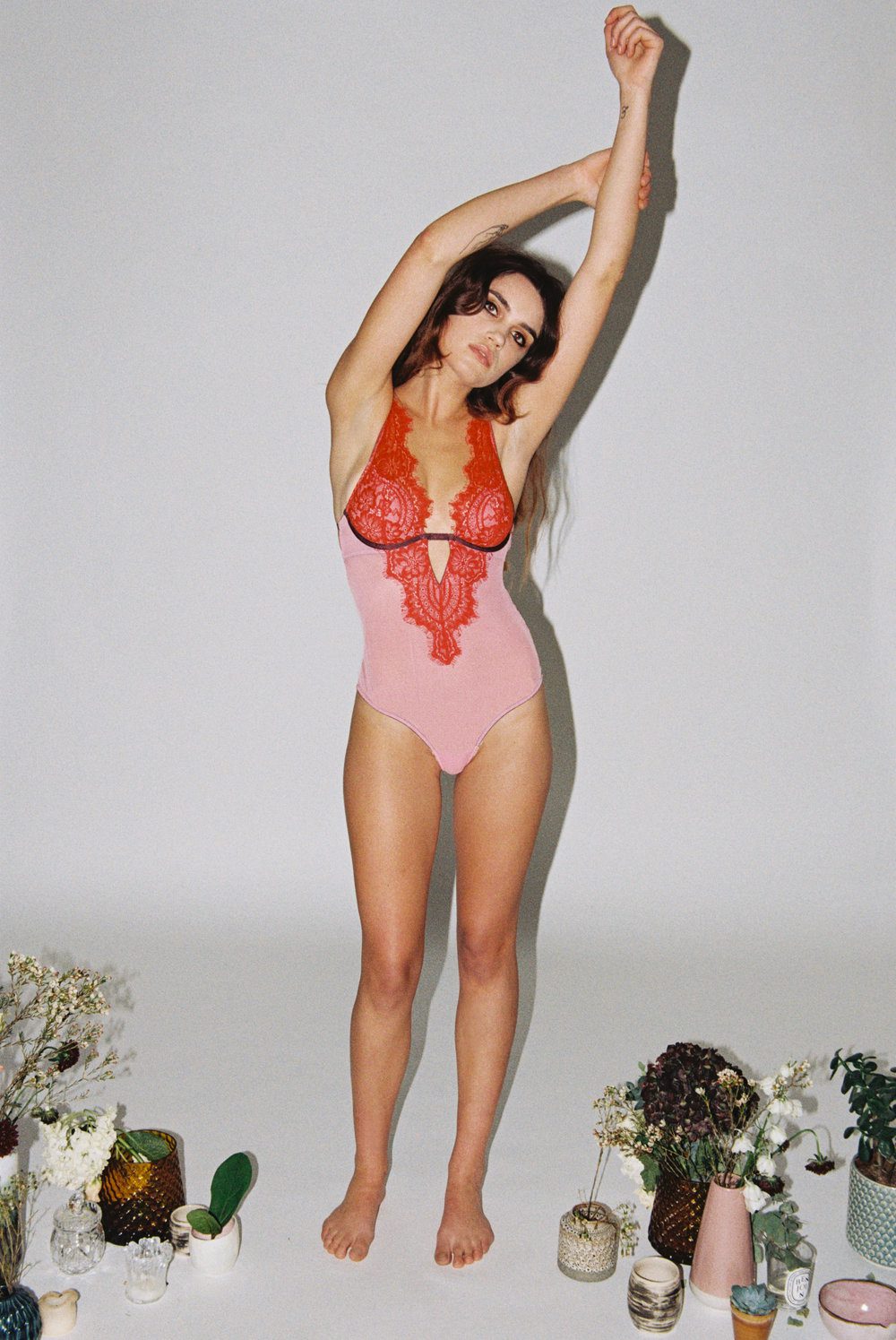 If you could have anyone wearing a Dora Larsen design, who would it be? Any particular celebrity or influencer?
There's definitely a number of influencers I admire hugely, especially some of the body confidence girls. Charlie Howard, Estee La Londe and Style Me Sunday have worn Dora Larsen before, and that was incredibly exciting, because I love what they stand for.
Your designs all have women's names. Are there particular people in your life who you name them after?
Yes, they are actually! I love being able to honour the women in my life, and this is such a lovely way to do so. I think I've even managed to get through a few of my friends' cats' names too…!
---
How would you style the Dora Larsen designs? Do you wish more brands were brave with colour, or are you happy sticking to monochrome?